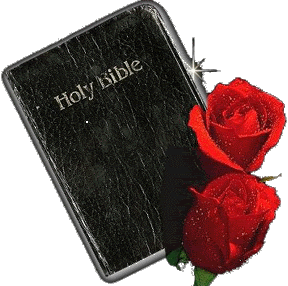 God has a plan for your life.  If you died today do you know if you would go to Heaven? The scriptures I will give you will show you in God's Word how you can know for sure. Please open your Bible and read each scripture and follow each step.  Let God and the Holy Spirit be your guide. You will find the book of Romans in the New Testament it is the 6th book in the Bible after the book of Acts.
Romans 3:10 As it is written, There is none righteous, no, not one.
Romans 3:23 For all have sinned, and come short of the glory of God
Romans 5:12 Wherefore, as by one man sin entered into the world, and death by sin; and so death passed upon all men, for that all sinned. (The first man was Adam brought sin into the world)
Romans 5:8 But God commendeth his love toward us, in that, while we were yet sinners, Christ died for us.
Romans 6:23 For the wages of sin is death; but the gift of God is eternal life through Jesus Christ our Lord. ( We all deserve to die, because of our sin, but

God is offering us a Free gift and that is eternal life with him) Simply by accepting his Son Jesus.
Romans 10: 9 & 10 12 & 13 says That if we shall confess with our mouth the Lord Jesus, and shall believe in our heart that God raised him from the dead, you shall be saved. For with the heart man believes unto, righteousness; and with the mouth confession is made unto salvation.
For there is no difference between the Jew or the Greek:(us) for the same Lord over all is rich unto all that call upon him. For whosoever shall call upon the name of the Lord shall (will) be saved.
God is knocking on your hearts door right now. Revelation 3:20 Behold I stand at the door, and knock: if any man hear my voice, and open the door I will come in to him/her, and will sup with him/her and he/she with me. That is a promise. Will you open your heart, confess your sin today.
Here is a simple prayer you can say to invite Jesus into your heart and life
Father in Heaven, I know I am a sinner, I believe you died and rose again to save me from my sins. Forgive me of all my sins and come into my heart. Thank you Jesus for coming in my heart. In Jesus name Amen
Now if you died today, do you know if you would go to Heaven?  The answer should be Yes, Jesus promised he will never leave you, nor forsake you, and once you are saved he will not depart from you.
Romans 8:35-39 Who can separate us from the love of Christ (verse 38) says For I am persuaded, that neither death, nor life, nor angels, nor principalities, nor powers, nor things present, not things to come, nor height, nor depth, nor any other creature shall be able to separate us from the love of God, which is in Christ Jesus our Lord. 
Your next step is to find a Bible believing church and be baptized, so you can grow in the Lord.  Right now you are like a new born baby and you need to grow and learn all you can from God's Word the Bible.  His Word will show you what you can do to live for him.  ( I would be willing and happy to get online to help you find a church in your area, just ask me) God loves you and so do we. Love in Jesus name Bonnie and Arlene        bonijay2003@yahoo.com