I am still feeling the leftovers exhaustion of waking up at 5:00 a.m. on Friday morning to watch the Royal Wedding. Yes, I watched the Royal Wedding. Guilty as charged.
I truly had no interest in the Royal Wedding leading up to the event. I didn't watch E! News every night to see what the latest was on the engagement, the ring, the dress, blah blah blah. I didn't care. Then my Mom began slowly but surely creeping in tid bits into our every other day-ish phone conversations. She was pretty subtle about it at first. Just dropping a few pieces of info here and there. Then she dropped the bomb on me.
"Ally.....will you come home and watch the Royal Wedding with me?" First and foremost, I had to work on Friday so I couldn't very well drive home to Oldham County to watch with her and then make it back in time for work at 7:30 a.m. Second of all, uh no....I have no desire to watch the Royal Wedding. Sorry, Mom! Thanks for carrying me for 9 months though in the womb. Good lookin' out....
I'll admit though, a week later....her genuine thrill, giddy-ness and excitement about the Royal Wedding began to rub off on me JUUUUUUUUST a little bit. Plus, how can you say no to someone who has dance moves like this?
Following a 20 minute phone conversation the night before the wedding, in which my Mom spoke
AT ME,
at a frenetic pace, about nothing but the wedding ("Oh Ally, I can't wait to see the dress!" "Did you know that Prince William played soccer today? The day before his wedding he played SOCCER of all things. He's just like us." "Ally, you know I tried to get you to marry one of those 2 when you were younger....bought all those magazines with them on it."  "I woke up years ago at 3 a.m. to watch Princess Diana get married. It's just so cool." Etc, etc, etc.) 
Finally, with the help of my roommate Whitney and my good friend Katie Sutherland-- we all 3 decided to bite the bullet and wake up at 5:00 a.m. and make breakfast and watch the Royal Wedding before work.
Other than the fit of laughter my friends and I had each time my Mom sent me a text between the hours of 5 and 7 a.m. ("Here we goooooo!" "Beautiful & natural!" "The brits sure love their queen" "Stodgy but glad the boys like her (in reference to me asking what my Mom thought about Camilla), the Royal Wedding wasn't
ALL THAT ENTERTAINING. 
 Sidenote: turns out that according to my Mom, stodgy means "kind of traditional and grandmotherish." Hm.
There was one line from a reporter on the tv that literally had us cracking up, and even made us adopt this new motto for the rest of the year:
"It's the year of the commoner!" (said in British accent, of course)

 Hold up...what?
What a proclamation to make, first of all. Secondly, can we say random? Because a "commoner" is marrying the Prince of England, we are now officially giving the whole year over to commoners? Seems a wee bit hopeful to me. Regardless, I officially proclaim to all of you, in case you missed it...that....
"THIS IS THE YEAR OF THE COMMONER!!!"
After hearing that, I really felt like I needed more information. Are we all supposed to rally around our fearless Commoner leader or what?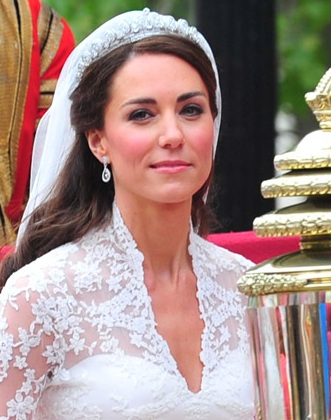 What the hell....why not? Count me in. The Year of the Commoner....Let's do this thing fellow commoners. 
So, now that we've officially given the year to the Commoners, who are the winners & losers in this situation? I am going to make some predictions for some people for the next year, based on it being......say it all together now with me....."The Year of the Commoner."
Who is going to fair well? Who is going to have "The Best

Week

 Year Ever?" 
This girl.....who became the star of the wedding. "Pippa" Middleton, Kate's sister (c'mon, that's not even a name. What a commoner thing to do.....)
Pippa, if you didn't hook up with Harry and share a lot steamier of a kiss with him than Kate & William shared......shame, shame, shame on you! I foresee Pippa really having a breakout year. If she doesn't end up with Harry's bun in the oven, she will probably end up dating some Hollywood star or some other balding royal fellow. Good luck Pippa! If you were ever to have a big year, THIS IS THE YEAR!
And how about this guy? This is
his year too.
I can't say with 100% certainty, but I think he will end up getting those karate lessons. Might even find his family too......
Commoner? Check. Blog reader? Check. Big year? I'm gonna go with check. Keep us posted, Hamilton! I foresee a whole year without any hamstring injuries or quad pulls. Don't even bother stretching.....this is YOUR year!
What about "athletic commoners?" What about our man.....Jarrod Polson? He's about the closest thing to a commoner as UK basketball has....
Jarrod, your star will rise this year. You will no longer be the UK basketball player known most for looking like you could swap places with the Backstreet Boy of your choice. This year, you can even swap with N*Sync. That's the kind of year I see you having, big guy. 
Jarrod might even wake up over night and have his cute little mug on John Wall's body and have his abilities. 
Dream big, Jarrod. It could happen. And don't point at me........point that finger at yourself....because this is your year! 
One commoner that I know has already had herself quite the year. 
Yes, I'm talking about you Kristen Geil, fellow blogger. Take mirror pictures of yourself looking like a star. Why? Because you are a star. You are the star senior at Transy this year and I dare anyone else to try to even take that title from you. Triple dog dare ya. 
What has this commoner done so far this year? Oh, nothing too big.....she's just had her picture posted on Kentucky Sports Radio's Fan of the Day post. She's also been featured in a clip on "Spring Break Fever" on the Travel Channel. Was she doing just anything in the clip seen on national television? Nah. Not a chance. She was riding a mechanical bull. (I won't go into detail about how awkward she looked while doing so........). Who winds up on "Spring Break Fever," a show that outlines crazy college kids on their spring breaks? This girl does. 
Did I mention that she has also managed to bring back the over-sized tank as a fashion trend? Picture proof above.
Kristen Geil, not that you need someone to tell you this, but this is your year! I wonder if perhaps the announcer on TV was actually referencing your year when they very confidently proclaimed "
This is the year of the commoner!" 
Follow Kristen on Twitter @KristenMGeil so you can keep up with her antics. Pure comedy gold, I assure you.
And mustn't we address those who will be perhaps negatively effected by this being the YEAR OF THE COMMONER? If this really is in fact, the year of the commoner.....
sucks to be these people:
(His hairline will have a bad year....guaranteed)