Happy Holidays everyone! To say the least, 2011 has been eventful & exciting in our La Familia here at the University of Kentucky. We have had some significant changes in our lives this year, saying goodbye to some of our family members while also welcoming in some new family members as well.
We had a very difficult pregnancy with little Marquis. He almost didn't make it. Sure enough though, when the stork dropped him off on our doorstep instead of the doorstep of Porcini's, we were very excited to see our new little bundle of joy.
Marquis is currently experiencing some of the pains that come with teething, but he is slowly but surely turning the corner and making us proud parents instead of causing us to lose sleep and want to rip our hair out after each turnover  contested 3-pointer incoming tooth.
 One of our other new family members, worried us a bit before he arrived as well. When we got the ultra-sound pictures we quickly panicked as any young parents would when we only saw one eyebrow instead of two. The doctors assured us that this was not a critical issue in his development moving forward. He has really excelled since coming home. He loves all of his toys but he has shown a preference for blocks. All little Anthony Davis does all day: blocks, blocks, blocks. He also enjoys playing with his brothers, but they get angry because everytime they try to hand him one of their toys to share with him, he promptly swats it in the other direction. We are sure that he will learn to share in time. He could stand to gain a little bit of weight too...
We have included a picture of baby Anthony's ultrasound!
People keep asking us if little Kyle came from the Milk Man, seeing as he really doesn't resemble anyone else in our family. Kyle worries at times, but we tell him that if anyone gives him any trouble or picks on him for being different, he just needs to learn to defend himself  DEFEND. Point. Blank. End. Of. Story.
Another one of our boys, little Doron, seemed to be having some issues with his vision in school. We finally got him to the eye doctor and they were able to fit him with a pair of glasses with a special prescription lense... You would be amazed at how much better he can see now! He doesn't even have to wear both lenses anymore!
We took a family vacation a few weeks ago in Uncasville, Connecticut. They had a great casino there! The company wasn't the greatest, but the boys did come back with a little souvenir.
Our boy Enes finally got out of jail after a year!
We wanted to take a moment to personally thank all of our closest friends, church and family for all of the continuing support you gave him during his imprisonment. We will never forget you guys! #LaFamilia
Little Brandon made the honor roll.....AGAIN.
If everyone could just take a quick break from reading the rest of this letter for a minute to pray for our Uncle Chuck. He has fallen a bit ill recently and needs all of your prayers and strength. We heard that he is making a quick recovery, but still...we wish him a year of perfect health!
We had a family reunion this summer. What a blast it was to have everyone back in the same room, sharing stories, swapping trading cards and giving each other shout outs on Twitter. Funny enough, we had like 3 or 4 more reunions just a few weeks later as well. We will probably have another one next summer...hell, maybe we'll have 6 or 7. It was great to have all the guys back around so much...
Speaking of family....Grandma's still got it...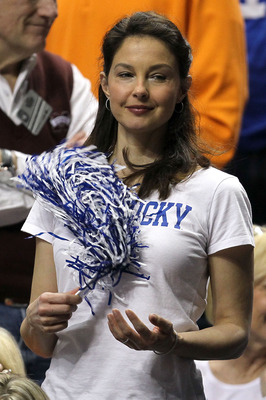 Shhhh....don't tell anyone but little Mikey is our favorite child. He is just perfect in every single way. Honestly, he can do no wrong. We love his every move. He has even been lending a hand to La Familia by getting the other kids up for breakfast every morning and making sure they get fed. He calls it the "Breakfast Club." Such a little angel, that Michael! Our pride and joy last year, little Joshua, has moved on to take a new job in the Big Apple of all places! The last we heard from him, he was in talks with an agent to have his own reality tv show titled "Fountain of Fun." We don't get much  mail from him, but occasionally we still receive mail FOR him. Last March, for example, Jared Sullinger sent him a letter. The only thing enclosed in the envelope was his dignity.
Oh, and we can't leave out the family pet...our little centaur, Eloy. Eloy has really been making major strides in his coordination, even picking up a few new tricks since last year. We find that this year we don't have to yell "NOOOOOOO!" quite so much at him.
All in all, 2011 has been a great year for us here at the Univeristy of Kentucky. We hope that 2011 has been just as great for the rest of the #BBN. Please remember to enjoy the ride, check out my website CoachCal.Com, try a cup of the holiday flavors at Orange Leaf and Bounce Back from any of your shortcomings!
Happy Holidays!!!
Love,
Coach Cal
P.s. Pray for sweet Terrence. He has lost his way. And apparently his chin as well.