For those of you who aren't Twitter-savvy yet, listen up, because this is one of my favorite aspects of The Twitter thus far in our relationship. Every morning, Jay Bilas lovingly selects an inspiring rap lyric and tweets it to the world, followed by the catchphrase, "I gotta go to work." With that simple press of a touch-screen, my morning is jumpstarted and I am ready to attack the day myself; often, I too tweet an IGGTW message in hopes of having the same impact on some of my followers. In this blog feature, I thoughtfully analyze Jay Bilas's IGGTW tweet and how you, the everyday reader, can apply it to YOUR dreary mornings before work. Let's get it on.
When she wakes up in the morning after a long night of sleeping on hotel floors, leaning against germ-infested walls, Ally Tucker has to go to work. Which is actually at school. As a molder of young minds and creator of werewolf PowerPoints, I'd like to salute her work ethic by showcasing her "I Gotta Go To Work" tweet this morning.
@TuckAlly: You busters are gelatin, peanuts to an elephant. I got through that sentence like a subject and a predicate.
Ah, Lil Wayne. I'm happy to have finally encountered him and his glorious dreds on this blog. Born Dwayne Michael Carter, Jr, Wayne has had an illustrious and fascinating career thus far. He joined Cash Money Records at the tender age of nine, a gig he got by calling Cash Money records rapper/owner Bryan Williams and leaving him freestyle raps on his answering machine. At age 12, he played The Tin Man in The Wiz, and at age 14 he dropped out of the magnet school he attended (where he was an honor student) to focus on his rap career.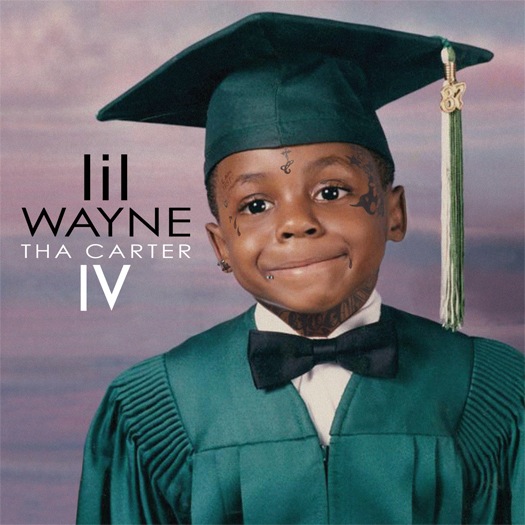 My first Lil Wayne memory? "Solider" by Destiny's Child. I would argue that this cameo solidified his fame and status as a talented recording artist. 
Another fun fact? Wayne is a Phoenix!
That's right, he's taken online classes at University of Phoenix and majored in Psychology... just like me!
Anyway, I could spit fun facts about Lil Wayne fah dayz, but let's get to his lyrics, from the song 6 Foot 7 Foot (which was originally intended for TI, another of my favorite rappers). This song, replete with word play and lacking a true chorus, represents the first single Lil Wayne recorded since being released from prison (he was held for eight months on criminal possession of a weapon). (Another fun- or rather, grimacing- fact: his sentencing was delayed because of major mouth surgery in which he had eight root canals, the replacement of several tooth implants, as well as the addition of a few new implants and work on his remaining original teeth. BRUSH YO' TEETH KIDS)
"You busters are gelatin"- gelatin is a solid, flavorless substance with little nutritional value. So here, Wayne and Ally are saying that they are stronger and more flavorful than their haters. "Peanuts to an elephant"- their haters are miniscule, insigificant little people while Wayne and Ally are larger than life (and presumably have good memories as well). And finally- "I got through that sentence like a subject and a predicate." Comparing his prison sentence to a grammatical sentence (which is identified by its inclusion of a subject and a predicate), Lil Wayne proclaims that he not only survived his sentence, but he is stronger because of it. As far as I know, Ally Tucker hasn't yet been arrested, so hopefully this isn't a literal relation to his lyric.
Ladies and gentlemen, Ally Tucker has gone to work. And school.