If you are not a Kentucky basketball fan, perhaps you should just go ahead and save yourself 5 minutes of aggression and stop reading this blog entry now. If you already think Kentucky basketball fans are annoying and cocky, this blog entry will do absolutely nothing to help convince you otherwise. If you continue to read, don't say that I didn't warn you....
Today at 5:15 (let's be honest, 5:30...those predicted times for tip-off are always wrong) the University of Kentucky takes on the Hoosiers of Indiana University. Thanks to Kelvin Sampson, red heads who can only shoot 3s and due to the fact that anyone with a zest for life and beautiful scenery would never choose to live in Indiana (even if only for 4 years of college)... the rivalry between Kentucky and Indiana just isn't what it used to be. Kentucky basketball has consistently been a top 10 program for as long as basketballs have been bouncing (the Billy G years no longer count. I can't remember them and neither can Billy G, but probably due to different reasons). Indiana basketball had a great run in the 70's and 80's, with a few good teams sprinkled in since then. For the past 4 years though, Indiana basketball has been a complete non-factor in the world of college basketball.  
How can Indiana basketball be summed up today, heading into a match-up with Kentucky? In the words of the mediocre Toby Keith, "I ain't as good as I once was..."
I've decided to try to compare Kentucky basketball with Indiana basketball as it stands right now, today.   WIthout further ado, using mostly pictures, sarcasm and my 150+ wpm typing ability....here is my comparison of Kentucky basketball and Indiana basketball. See ya at 5:15  5:30, Hoosiers. Cats by 49. You heard it here first. 
KENTUCKY IS.....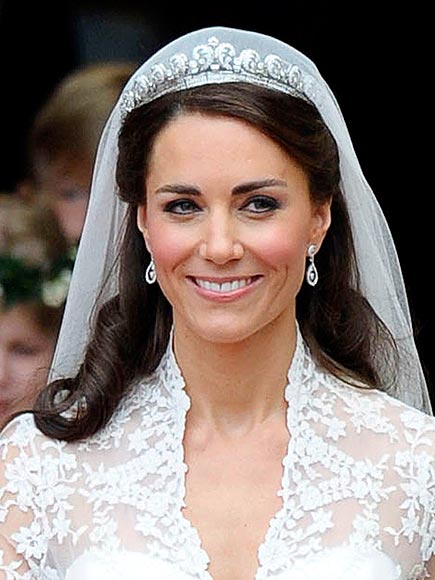 Kate Middleton. 
Kentucky is quite possibly the most recognizable name in college basketball RIGHT NOW. After her famous wedding, watched by millions across the world this summer, Kate Middleton is probably one of the most recognizable faces in the world today. 
INDIANA IS...
Pippa Middleton, a few weeks after the big wedding.
She looks kind of average in that picture, eh? That's the real Pippa Middleton. Sure, she's no dog...don't get me wrong. But for about 48 hours during and after the Royal Wedding, she was the talk of the town. She looked beautiful in her maid of honor duds. But now, after the dust has settled, she is what she is: just your average gal. Indiana basketball signed Cody Zeller, a top 15 rated recruit coming out of high school, last year. So far this season, Indiana is undefeated. On paper, they look like a team re-born. The truth of the matter is, they haven't played anybody. Their best win is over a 5-2 N.C. State team who is not even ranked. Indiana basketball will get Pippa-ed today when they play Kentucky. Everyone will realize that those beginning of the season wins were a bit of an illusion. Take off the pretty dress like Pippa did, or in Indiana's case-- actually play teams with a chance of making the NCAA tournament, and the truth will come out. 
KENTUCKY IS...
Pop-tarts. 
Pop-tarts are the original toaster treat. Everyone has tried one. I fully suspect that Pop-tarts will continue to be a popular and recognizable breakfast treat for many years to come. Soon after the glory of the pop-tart though, other posers started to come around....
INDIANA IS...
A Toaster Strudel. 
Sometime after the popularity of the pop-tart, along came the Toaster Strudel. The Toaster Strudel seemed to honestly think that it could take it's place in breakfast history by knocking the pop-tart off of the top spot (think Indiana basketball in the 80's). For a brief moment, the Toaster Strudel seemed to make a legitimate push into the households of many Americans. Eventually though, everyone realized that Toaster Strudels were nothing more than "pop-tart posers." They were decent, but not as high quality as a pop-tart. I mean have you ever had a slightly over-cooked strudel? UGH. So flimsy and soggy. Have you ever had more strudels in a pack than icing packs? Yeah, me too. No matter how hard the Strudel tries, and it may make a comeback every now and then for like a week or two in your household, you eventually always go back to the pop-tart. 
KENTUCKY IS...
Simon Cowell.
Simon Cowell was the original hard ass judge on the tv show American Idol, back when the show was THE PREMIER REALITY SINGING TV SHOW.  Sure, Randy and Paula were recognizable and somewhat popular, but Simon and his brutally honest and harsh comments were what made the show what it was. When Simon took his asshole comments away from American Idol, the show went down hill...fast. I'm not even sure who hosts the show anymore but when I looked it up on google it said J.Lo and that old guy from Aerosmith were the hosts, I thought it was a typo. When American Idol was in it's prime with Cowell, other reality tv singing shows were nothing more than "awful Idol knock offs." When Cowell left Idol, the other shows began to creep up and start to gain some popularity. Much like when Kentucky basketball fell off a little bit in the last few years of the Tubby era and the first two only two years of the Billy G era, other schools began to creep up in relevance in the world of college basketball. (You're welcome Syracuse, Michigan State, Ohio State, etc). Now that Cowell is back with another tv show called "The X Factor," which I hear is becoming the hit show once again, the other judges on other reality singing/talent competitions are starting to look idiotic again...
INDIANA IS...
The Judges of all the other mediocre reality tv/singing shows. 
Just look at them. Don't listen to them or watch them. It's not worth the misery, although Adam Levine is a bad, bad (and by bad I mean good) man. 
KENTUCKY IS...
Pacey Whitter from Dawson's Creek.
Let's all be honest...although Dawson got his name in the show's title, Pacey was clearly the leading man that everyone loved on the hit melo-drama "Dawson's Creek." Pacey was a little edgy. He was a risk-taker and a far more interesting character than Dawson. Kentucky basketball is on the cutting edge of the college basketball world. Coach Cal has the team running one of the most risky and exciting offenses in the country. They are fun to watch. Kentucky is edgy. Oh, and did I mention that Pacey always gets the girl? And by THE GIRL, I mean Joey Potter (Kate Holmes, pre-Tom Cruise brainwashing). Dawson may have courted her for years, creeping into her window and almost stalking her at times. But guess who swooped in at the last minute and got the grand prize? You guessed it...Pacey. Coach Cal is the same way with recruits. Indiana may think they have put in the hard work and time with top-level talent like Marquis Teague, but in the end...Coach Cal always gets the Girl  Blue Chip Recruit. 
INDIANA IS...
Dawson Leery. 
Borrrrrrrrring. Dawson was easily the most boring and annoying leading man of all time. His hair was gross and out-dated, much like Indiana's candy-striped warm-up pants. He always played by the rules and seemed to do things "the right way" but what did it get him in the end? I think he finally wrote a screenplay and had a movie made or something like that. I guess Indiana could say the same about that Hoosiers movie or whatever... Watching Indiana basketball is similar to watching paint dry, which is similar to watching Dawson Leery cry. (Did you see what I did there?)
KENTUCKY IS...
A Las Vegas Show.
If you want to see a real show, with all the bells and whistles and lights-- you got to Las Vegas. If you want to see a real show in college basketball, you go to Rupp Arena....
INDIANA IS...
A Branson, Missouri show.
If you want to see a show that ends by 5:00 p.m. so you can be sure to eat your high-fiber snack and take your Metamucil before bedtime, go see a show in Branson, Missouri. If you want to see a few 3-pointers by 5'10 white guys, bank shots and reverse lay-ups...go watch a college basketball game in Assembly Hall (Indiana's arena...did you even know that was the name? Probably not).