I've bee in Peru the past couple of weeks... but guess what guys-
And I missed you!
How's that for picture juxtaposition?
For those of you who don't know, I've been in Peru on a mountain climbing trip for a couple of weeks. It was an awesome trip and I loved it, but I had limited access to technology. More than a few times a day, I found myself thinking something immediately followed by "I wish I could tweet that."
Well lucky for you all, I started writing my fake tweets down and will now attempt to commemorate my trip using this method. Chronological order. Enjoy, readers.
*Clay courts in a seaside cliff park. Where's @tuckally when I need her?
*Quechua women dress sassy. 
*I refuse to eat guinea pig here, even if it's the national speciality. #sorryimnotsorry
*This may be my last tweet. I'm in a bus on a bumpy road winding along a cliff.
*But at least I'm riding first class. #priorities
*No llamas to carry my stuff. I guess donkeys will do.
*I thought bugs were in the jungle, not the mountains.... aghhhh #nobugspray
* For being on a 9 day trek, I feel like a princess #singletent
*Singing out loud as I hike. Clearly missing #MNK
*Revelation: Hiking = WALKING
*Livestock traffic jam. One lane blocked. 
*#Thingsiwishibrought: Uggs, febreze, bug spray
*I just had a three course meal in a dining tent with candles and tablecloth- at a campsite in a Peruvian valley. #confusion
*I may be in a tent, but I still sleep with my sleep mask #diva @contwy
*Nosebleed. So this is what it feels like to be @twitterlessbeckygonch
*I miss watching music videos in the dark with @laysonbelle
*The constant smell of cow dung on the trail reminds me of Double Stink Hog Farm. Oddly comforting,
*@twitterlessbeckygonch let me use her backpack and I keep finding remnants of her. Earrings, iPod charger, speeding ticket, blue M&M...
*Another day, another hike to a glacial lake.
*Our guide, Rudolfo, hikes with his hands in his pockets #casual
*Just saw the mountain in the Paramount pictures logo! I feel famous
*Washed my hair on some rocks by the side of a river #mermaidtweet
*Just passed a fellow hiker- old Asian man in a blue bonnet with clouds on it. Where is @twitterlessbeckygonch?
*#ifiwereaboy I wouldn't be dehydrated from avoiding going to the bathroom by not drinking enough
*Learning how to tie climbing knots is way too complicated for someone who still uses bunny ears to tie her shoes. 
*Our cook, Jorge, hikes in pinstripe pants #nobigdeal
*Hairwrap holding up surprisingly well
*Our campsite tonight is overrun by sheep and burros. At least I'll be warm tonight.
*At base camp. It's so windy I'm legit nervous me and my tent will blow away tonight.
*Mountain crevasse rescue training is a million times scarier than any lifeguard training.
*24 hours from now I will have had a hot shower in a real bathroom #paradise
*Oh, and I'll have summitted a mountain too #afterthought
*When you wake up at 2 am to climb a mountain, it's only natural to listen to "Look At Me Now" and eat Oreos to psych yourself up.
*We are walking up a snow hill in heavy boots. My calves are screaming and I want to cry. Rudolfo, meanwhile, is casually chatting with a solo climber. Typical.
*I just jumped over an ice crevasse. I JUST JUMPED OVER AN ICE CREVASSE
*Ice climbing a 60 degree incline wall. Rudolfo, of course, did it without ropes.
*Near the top! Clouds look like cotton candy.
* SUMMIT! Not as glamorous as I'd imagined. Clinging to an ice wall because no one knows where the snow turns into bottomless abyss.
*On the way down. Rappelling in ice and snow is a far way from my previous training at Cathedral Domain
*Another ice crevasse jump aaaaand back on solid ground. Thank God.
*Wait we still have to hike 2 hours to the road carrying all our gear? #fuck
*My backpack is so heavy that I'm sure if I fall I'm going to look like a turtle that's stuck on its shell.
*Car! Road! Civilization!
*Driving through Peruvian countryside is only enhanced by the melodies of Keke Palmer.
*Hot shower! Pizza Beer! Bed! And a summit to boot. In the words of Lonely Island, "If I had to describe the feeling, it was the best
*Got my picture taken with llamas wearing sunglasses. I can come home now.
*First class bus ride back to Lima. Wifi is great, food sucks. At least I got to watch that Percy Jackson movie?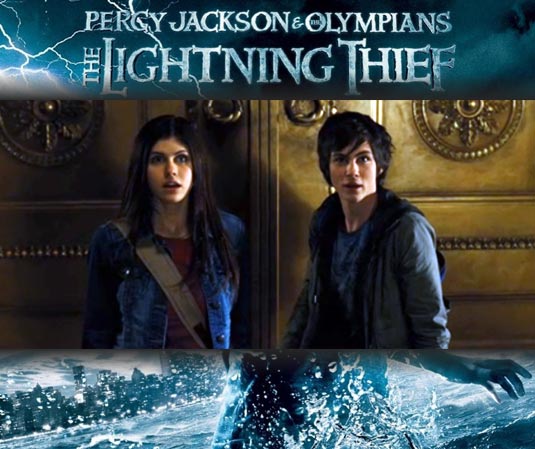 *11 am Mass at the Catedral de Lima. I'm a better Catholic abroad than I am at home. #sorrymom
*Michael Jackson impersonators doing street performances! Possibly the highlight of the trip.
* Police shut them down so they moved to a department store. Poor yellow hippo is about to get overshadowed.
*Spent my last day in Lima being super American. Starbucks, Burger King, and the X Men movie. #longhairdontcare
*Peruvian airport drugstores sell Xanax at $5 a pop. Why can't all cities be this enlightened?
And finally- the tweet my trip ended on:
*Wheels up in Lexington. I didn't buy a tshirt in Peru, but got two UK ones in the airport. #longhairdontcare
Nothing like being back in the Bluegrass. GO CATS!