Remember when I had an imaginary twin that wrote in my diary? That was weird. Remember when Ally worked at Eastern State and a patient told her that she wished Ally would have dinosaur babies? That was weird too. But Monday Night Karaoke- Holiday Edition, topped all of that weirdness, and then some.
This MNK rendezvouz had been weeks in the making. Ally and I wanted our families to meet and create a mega-family, and MNK seemed like the perfect meeting point. On the drive over to Chinoe Pub, we passed a lone pedestrian wearing a Santa hat and a dress. Little did we know, it was our good friend Amy tromping over to join us at MNK. That's dedication.
Basically, this night can be broken up into Family Time and Weird Time.
PART ONE: FAMILY TIME
We arrived around 8 pm to claim our tables and have a drink and snacks before. Eva, our frosty-turned-friendly bartender, greeted me with alternating excitement and admonishment for not showing up for a few months. I told her I had moved to Chicago, but that didn't seem to be a sufficient reason for her. She also informed us that we had missed the Chinoe Pub holiday party, which had been held the night before and featured "free everything!" We are forever regretful that we missed it. Next year, folks. Next year. We were saddened to hear that Kenny McKenny hadn't shown up for a few weeks. In fact, Eva informed us that the next day, they were going to call him and make sure he was okay. Keep him in your thoughts, guys.
The DJ showed up and brought out the books, and with that, there was a flurry of napkin-writing and songsheet flipping to sign up for our favorites. Ally started the night off correctly with her go-to number "The Lion Sleeps Tonight." Always the crowd pleaser, parents and sisters alike were delighted by her enthusiastic sound effects. I jumped in with the Full House Theme Song, which I am starting to believe is my signature number- I don't hate it.
Immediately afterwards, however, we came down from our karaoke high after being forced to hear a horrible rendition of Katy Perry's Hot N Cold. I mean it. It was probably the WORST karaoke song I have ever experienced, and this includes Sarah McLeod and "Benny and the Jets." This woman simply could not carry a tune, and often resorted to spoken-word karaoke rather than singing. My ears died a little bit.
Luckily, Ally and her sister, Colleen, stepped back up to the plate with a sister duet- "We Belong." My sister and I counteracted with Shania Twain's "Man, I Feel Like A Woman," a song that held many childhood memories for us. It's hard to say which Sister Act came out on top, but it's actually probably irrelevant, because Amy and I followed it up with the crowd favorite of "Camel Toe." It made my mother cry, and I'm not sure I'm proud of that. We were a little out of practice and found ourselves giggling through much of the lyrics, but the crowd was into it and we got a solid round of applause at the end.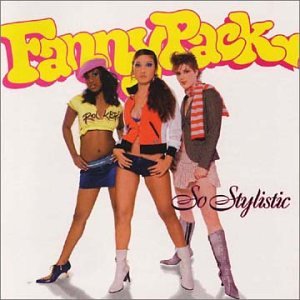 Colleen sang the Lisa Loeb one-hit wonder "Stay," showing off her karaoke chops that have made her famous in the Louisville karaoke scene. Her fiance, Ty, however, stole the show with his performance of LL Cool J's "Mama Said Knock You Out." Ty rapped with gusto, using some strange accent that I can't place and slightly threatening hand gestures, even going so far as to point directly at the DJ while saying "MAMA SAID KNOCK YOU OUT!" It was the surprise hit of the night, seconded only by perhaps me and Ally's moms teaming up to sing "Barbara Ann" with each other. Precious moments, precious dance moves, precious everything. Way to go moms!
By that time, Ally's family was looking to head home to Louisville, so Ally closed their night out by serenading her parents with Josh Groban's "You Raise Me Up" while they slow-danced on the dance floor. They might have cried, making my "Camel Toe" performance even more despicable. Thanks, Tucker. 
Other performances included me and Rachel singing "All Star," Sarah and I singing "Independent Woman," Ally and I singing "Dilemma," and Amy and Ally singing Meredith's Brooks "Bitch." Demetri showed up and sang a slow jam, serenading my sister and my mom. Every so often he changed up the lyrics, interjecting "Don't do pills!" at random places- good advice for the ages, I suppose, but overall Demetri behaved himself. Family Night and Weird started to overlap when Ally and I sang the Bon Jovi classic "Living on a Prayer" while a blonde woman stripped on the dance floor. As in, danced provocatively by herself and lifted up her sweater to flash our table. At that point, my mom and my sister left- probably for the better- and the night became full on weird. 
PART TWO: WEIRD TIME
Honestly, it's hard to even know how to describe this part of the night. Ally and Sarah sang Little Drummer Boy, which was maybe not the best choice of karaoke song, but apparently our blonde friend thought so because she flashed her G-string, complete with charms on it (didn't know those existed). 
However, I think weird time actually started when a band of frat bros came in to celebrate a few birthdays. They rushed the bar and in their excitement, accidentally drank a pitcher that appeared abandoned on a booth table (the patrons were actually just outside smoking- an honest mistake by the bros). Well, the DJ was not amused, and she called them out over the microphone, yelling at them to "MAKE IT RIGHT!" which they did. Soon after, however, a bro spilled beer on the dance floor and didn't clean it up. Maybe I'm wrong, but I think this happens often at bars. I guess the DJ had never seen that behavior before though, because she interrupted Sarah and Ally's "WE ARE THE CHAMPIONS" to again yell into the microphone, proclaiming "THIS IS OUR HOUSE AND DON'T YOU DISRESPECT IT!" while having someone bring the poor guy a mop to clean up his mess. It was simultaneously uncomfortable and hilarious. I still can't believe the DJ had the nerve to interrupt Sarah and Ally's hit song. 
One of the bros signed up to rap Jay Z's "Give It To Me," which, if you've never heard it before, has slightly raunchy lyrics. Well, ol' DJ gave them the dirty eye every time they didn't bleep out any bad words. Demetri asked me to dance, and we had the pleasure of dancing next to a girl a lot drunker than anyone else grinding up on the bro who was rapping. I said to Demetri, "I'm not going to dance like that." Unexpectedly, he responded "Girl I know. I know a lady when I see one." At the end of the dance, he kissed me on the cheek and inquired about how my graduate program was going up in Chicago. What a gentleman! Sarah and Jeremy sang Summer Loving, with the parts switched so that Sarah was the guy and Jeremy was the girl- always fun.
After we parted ways on the dance floor, Demetri headed up to the stage to sing "Man in the Mirror" by Michael Jackson. We were apprehensive about this because Man in the Mirror is a trickier karaoke song than one might think. Demetri nailed it. The whole bar was up and dancing, singing our hearts out, and I can honestly say I felt united with Chinoe Pub's patrons. A kindred spirit was in the air, and it was magical. Thank you, Demetri.
We were about to leave, when I realized that I had one more song coming up. It was one of my favorite karaoke songs- "Bust A Move" by Young MC. I hate to brag, but it really got the crowd up on its feet. Everyone was dancing and singing along, but perhaps my favorite visual was Ally dancing with one of the bros. When I say dancing, I mean old school, waltzy, classic dancing. The boy kept yelling at her, "JUST LET ME LEAD!" while Ally would respond "I don't know what I'm doing!" with a bewildered look on her face. 
The night ended with Sarah singing "Genie in a Bottle," and a bro closing down the bar with "Stronger" by Kanye West, with some freestyle verses thrown in there. It was a sight to see, and I honestly do not feel like I have done the weirdness justice in this blog entry. For that, I apologize, but you just need to see it in person. Monday Night Karaoke > Monday Night Football, or anything else. Come one, come all.