SUNSET LAKE RANCH HAS MOVED!!!!
Please visit us at our new farm here
South Land Ranch TX
www.southlandranchtx.com
Sunset Lake Ranch started as a small hobby farm in North Idaho in 2007. We started with a handful of Nigerians, and then dabbled in a few other breeds when we decided it was time to concentrate on the confirmation, milk genetics, and show ability of our herd. Nigerian Dwarf goats were my first goat and my main breed that I have always maintained - and my true love.

We pride our farm on quality Nigerian Dwarf dairy goats that not only have amazing production, but also confirmation in body and udder type for breed specifications and show ability!
In October 2011 - Sunset Lake Ranch moved to Corpus Christi, Texas!! With the move, we are only taking the best of the best of our herd and have found wonderful homes for the rest of the herd.

With this - please notice there are minimal does being bred this year - make sure to get your reservations in!!!

We have Goat Milk Soap!!

Click here!
---
This is what raising goats are all about -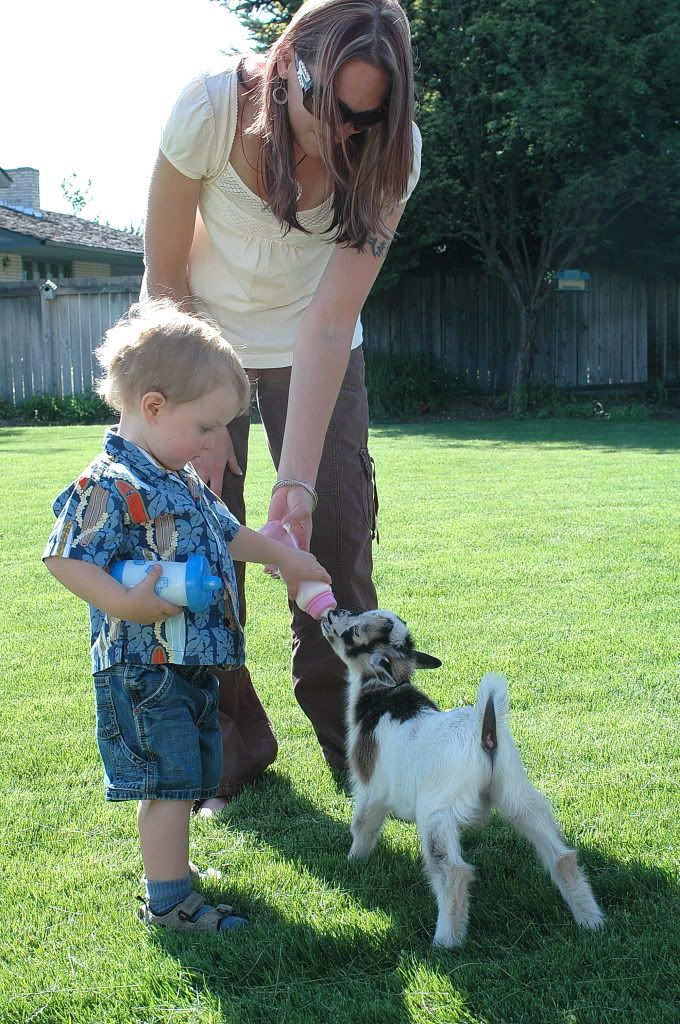 Turner - his momma rejected him and he lived in the house for 5 weeks with us. He would go to "Goatie Grandma's" house during the day when I was working.

A little Boer x buckling that my grandmother fell in love with.
- I love you Grandma!
---
Proud members of :