Equity Member
Welcome
to the
Magic of
Steve Kovarez
Steve Kovarez has a commendable assurance in presenting
large-scale illusions with considerable panache. Fast, slick and immaculately staged.
Peter Hepple  Stage Newspaper
I believe he has the ability to match up to the masters,
which probably means that we will not see a lot of him in this country
Petter HeppleStage Newspaper - Showcall Showcase review!
Wow. When are you back again...you're the best Illusion act we've had here !.
Technical Staff Butlin Resorts
Big box illusionist act Steve Kovarez and Co ......just have to be in the Premier League of acts of this type.
Mark Ritchie  The Stage Newspaper 2009
International illusionist Steve Kovarez is already causing quite a stir in the International Entertainment market as one of the U.K.s foremost, fresh and different acts.
Steve Kovarez performs with a style that is uniquely his own by blending the drama of theatre with the mystery of magic within various themes.
Steve has already appeared in over 30 countries around the world, from Tokyo to Barbados, including two command performances before the President of Malta, while at home has successfully completed many summer seasons for theme parks and all major holiday and leisure venues nationwide.
Along with several television appearances under his belt (including Granada T.V.s "This morning" programme with Richard and Judy)
Steve has to be one of the most commercially viable and entertaining speciality acts on the market today with slick well choreographed movements, stunning costumes along with a high calibre of performance.
Steve Kovarez is comfortable working both at home and overseas with his ability to speak some of the spoken parts of his various acts in either English, French, German and Spanish
With the capability of being able to perform as a solo, duo, trio, 4 or 5 piece act, Steve Kovarez covers any possible combination for your clients needs with a large stock of elaborate dancers and assistants costumes for use with either his own dancing assistants (Mirage) or any resident dance troupe within production shows, along with being able to sing and dance himself within other produced shows if needed.
Steve Kovarez has also staged, produced and starred in his own two hour spectacular production show named "The Las Vegas Experience" which ran consecutively and successfully for eight weeks in Gt. Yarmouth in the summer of 1997, and again at the St. Georges Theatre 2001.
Steve Kovarez has also had experience in supporting top names in the business, including Don Maclean, The Grumbleweeds, pop group - Breathe and Bradley Walsh to name a few.  It is this flexibility and professionalism that has gained Steve many awards both in the U.K. and overseas of best speciality act, hopefully with many more to follow.
I think you will agree Steve Kovarez is well worthy of being considered for your next engagement or season.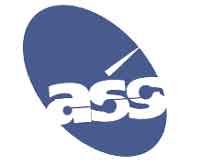 BBC TV       ANGLIA TV       CENTRAL TV       GRANADA TV         ASSOCIATED INDEPENDANT NETWORK
            GALAVISION (mediteranean)            SKY TV        FEDERATION of ENTERPRISE AGENCIES
                                                                                                (Internal promotion for UK Government)
  U.S.A & ALLIED STATES
Miami, Fort Lauderdale, Orlando, Cinncinatti, Atlanta, Las Vegas, Chicago, Sanford
Hollywood, Kissimmee, San Fransisco, Los Angeles, Beverley Hills, Anaheim, Hawaii.
SOUTH AMERICA
Mexico
CARRIBBEAN
Nassau, Antigua, Puerto Rico, St.Lucia, Barbados, Dominican Republic
EUROPE
U.K,  France, Germany, Holland, Italy, Belgium, Spain (mainland) Portugal, Gibraltar, Malta.
SPANISH ISLANDS & TERRITORIES
Menorca, Ibiza, Majorca, Gran Canaria, Tenerife, Lanzarote, Madeira, Fuerteventura, La Palma. 
AFRICAN CONTINENT
Morrocco (Casablanca, Agadir and Touring), Seychelles, Mauritius.
MIDDLE EAST
Egypt, Qatar
ASIA
 Tokyo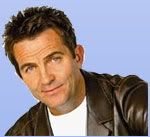 BRADLEY WALSH         LITTLE & LARGE            THE KRANKIES
THE GRUMBLEWEEDS (1988)       GARY WILMOT       CHRIS BARBER JAZZ BAND
CLIVE WEBB         RUSS WILLIAMS        JOHNNY LAFF
PEEWEE PRICE                    CHAS N' DAVE                    MARTIN SHAW
IAN MCSHANE         GEOFFREY DURHAM         CELIA IMRI     
    (AKA GREAT SOPRENDO)  
The Grumbleweeds (2nd time - 2009)                               Billy Pearce                    
Stavros Flatley -BGT                 Twist & Pulse - BGT            Gareth Oliver - BGT       
                                            Paul Burling - BGT                    Duncan Norvelle  " Chase Me" !                                                  
Backstage with Joe Pasquale                       and the Amazing Raynard !
"MR T"                                     "Victoria and Gordon"
TSS THE TOPAZ..........Thompsons      1997
Hilton
Matursa
Intertur
Sol
Ramada
Thomson
First Choice
Occidental
Description               Production                  TV / Prod. Co   
Supporting Artiste      Various LoveJoys            Witzend for BBC
Supporting Artiste      Various 'Allo 'Allo's                              BBC
Supporting Artiste      Various 'The Chiefs'                              ITV
Supporting Artiste      Various Ruth Rendells                           ITV  
Supporting Artiste           All the Kings men                             BBC
Featured Artiste                "This Morning"                          Granada
Featured Artiste                   Anglia News                               Anglia
Featured Artiste           Children in Need                Galavision (Malta)
Featured Artiste                   Central News                              Central
Supporting Artiste                Various P.D. James                            ITV
Supporting Artiste                   Injustice                                           ITV
British Stand in for Hollywood Actor Owen Wilson  -  offered - Warner Bros
Royal Flying Corp.
All these high profile companies were glad they booked Steve Kovarez...yours will too!
Pleasurewood Hills Theme Park   Gt. Yarmouth Pleasure Beach
Potters Leisure Resort                Henry's Cat tour
& Numerous Magicians / illusionists Worlwide !