We were kindly allowed to rent Meerbrook Village Hall, and use the Green, we tried to hand make as much as possible and instead of wedding gifts, we asked all the guests to bring a favourite dish to the reception. This was very successful. Everyone was so generous, and the food was fantastic. This has lead to the Handfasting Recipe Book being produced in aid of SANDS.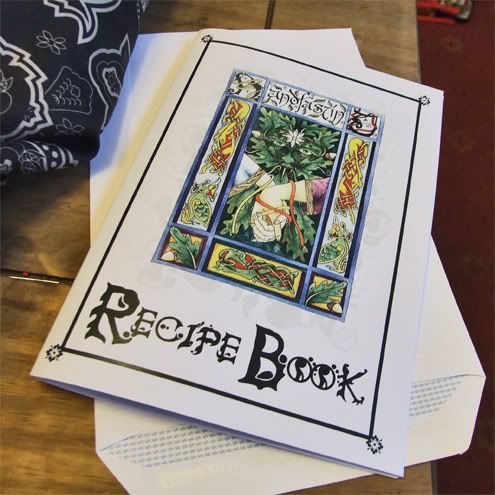 This is the altar, Cat kindly made a beautiful loaf to share amongst our guests as the first meal together. My friend Dawn, made some mead to share as the first drink, and Di made the beautiful handfasting scarf to tie our hands together. The large candle is our candle to burn in times of disagreement - to encourage us to talk things through, and the smaller candles were held by 4 of our friends, in the four directions, North, South, East and West.
The candles are from one of our favourite places in Wales -
The craft centre at Corris.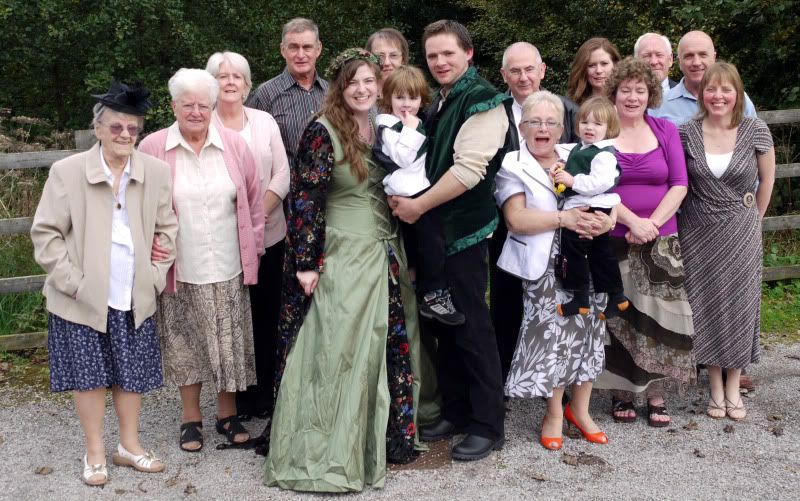 A family picture!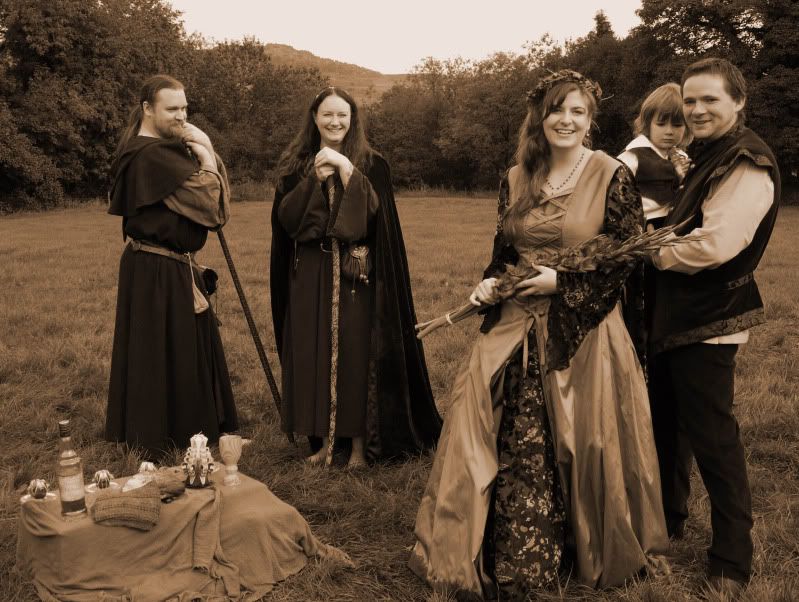 Our ceremony beneath the Roaches, fantastic.
Everyone enjoying the foooood!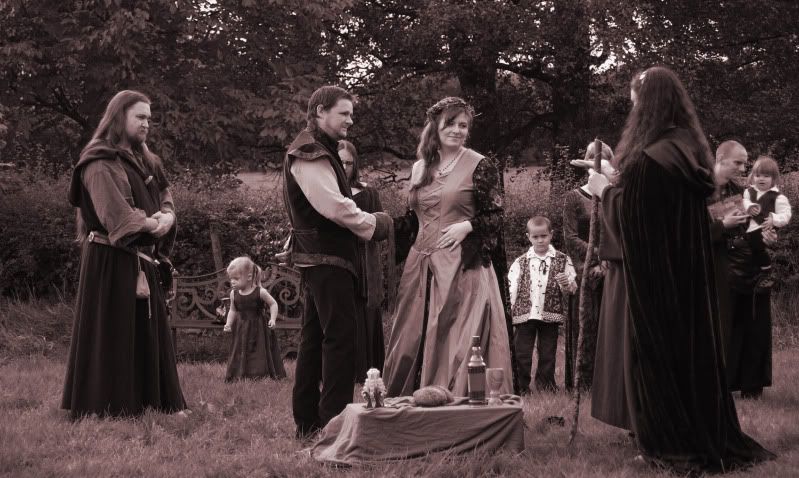 Another lovely pic by Robyn
Sharing the handfasting bread and mead.
The circle of guests.
Visiting each of our directions.
Our handfasting 2nd October 2010.