PRISMd. Appears on Animal Planet's "The Haunted"

On Friday, May 6th at 10 p.m. eastern time, PRISMd. is featured on the Animal Planet's "The Haunted". Chief Investigator Jim Jones and Case Manager Rie Sadler take the viewers through the investigation PRISMd. performed in a Broadneck home near Annapolis, where the client was troubled by a djinn.
There are vampires in Annapolis! No, we're not talking about Dracula or his blood-thirsty relatives, these are psychic vampires that thrive on negativity and literally drain the energy out of their victims and families. It may sound like something out of a Stephen King novel, but to one family in Broadneck, what they've been living with is not a piece of fiction.
Tonight, May 6th, "The Haunted," which airs on Animal Planet at 10 p.m., will air an episode profiling the family as well as my paranormal team, Catonsville-based PRISMd., and our struggles in trying to help this family combat an unwanted predator. We were first contacted by Michelle, mother and wife, during the spring of 2009. Michelle and I had attended South River High School together and in her search for help, she came across my website and contacted me. I've been involved with the paranormal realm since high school, twenty years now, in one way or another. In 2008, I became the case manager for my now-fiancé's group, the Paranormal Research and Investigation Society of Maryland. Up until this point, our team had never had such a tough case.
Many of the people that contact us for investigations do so simply because they want validation that there is a ghost in their home or business. In some cases, using our equipment, we are able to catch evidence to present to them that does indeed back up their claims of paranormal activity. Many times, however, we are able to prove what they are experiencing is actually caused by natural phenomena. We use equipment such as digital voice recorders, cameras, a DVR system, hygrometers, electromagnetic field detectors, thermometers, and thermal imaging equipment, just to name a few, in our investigations. A typical investigation runs about 4 or 5 hours and then it takes us several weeks to review everything and come up with a conclusion. In the case of Michelle's home, we investigated several times and each visit brought more compelling evidence that there was something in her home.
Vandalism Needs More Punishment!
As a volunteer who spends numerous hours at Point Lookut Lighthouse in Scotland, Maryland; I find much of the activity there appalling to say the least. The enemies of the lighthouse in the past have been Mother Nature, time, and the neglect by the government for upkeep. But now there is a larger enemy lurking on the horizon. And if not stopped, the lighthouse is doomed to be only a memory.
As I approached the lighthouse to assist with others for a paranormal investigation there on the night of Saturday March 14th, 2009; I saw even more damage from those who have no legitimate purpose there. The power company intalled new lighting, yet the crime was committed since my last visit. Vandals have struck the lighthouse during the winter months. They have taken door hinges off, broken into to vandalize interior doors which have caused irrepairable damage to the original doors, walls, floors, and windows. Original crystal doornobs were stolen long ago, holes have been punched into walls, floors have been gouged, ceilings have been written upon. And yet there have been some who have broken into the lighthouse, bringing their kids with them.
Point Lookout Lighthouse was built in 1830. This lighthouse was active until decommissioning of the light in 1966. Although a duplex structure, it served as a comfortable home for many until 1980. Then the time, elements, and a destructive few began the assault on the once proud lighthouse. And on such hallowed ground, this war is allowed to continue. During the American Civil War, the Point was used as a Prisoner of War camp that held 10,000 plus Confederate soldiers, mostly captured from the Battle of Gettysburg. But this Union version of "Andersonville of the North", there has been more blood shed here than most Civil War sites. What disease, squalor, starvation, medical experiments, and vermin didn't destroy, now in the 21st century, the modern day war criminal predecates on the last vestigies of history.
These are photos taken as of Saturday, March 14th 2009.
This door to the southside basement was kicked in. The park rangers repaired, and now the vandals have broken the hinges to gain entry.
This is the basement door that has been destroyed from the inside on the Southside of the duplex. This door is irreplaceable.
This is the front door to the living room facing the Cesapeake Bay on the Northside of the duplex. Split wood from the barrage of destructive hits from those who illegally try to gain entry. Now damaged beyond repair.
Now the Northside door to the basement has been ruined because of the illegal activity. Even the padlock cannot prevent the eventual onslaught of vandals.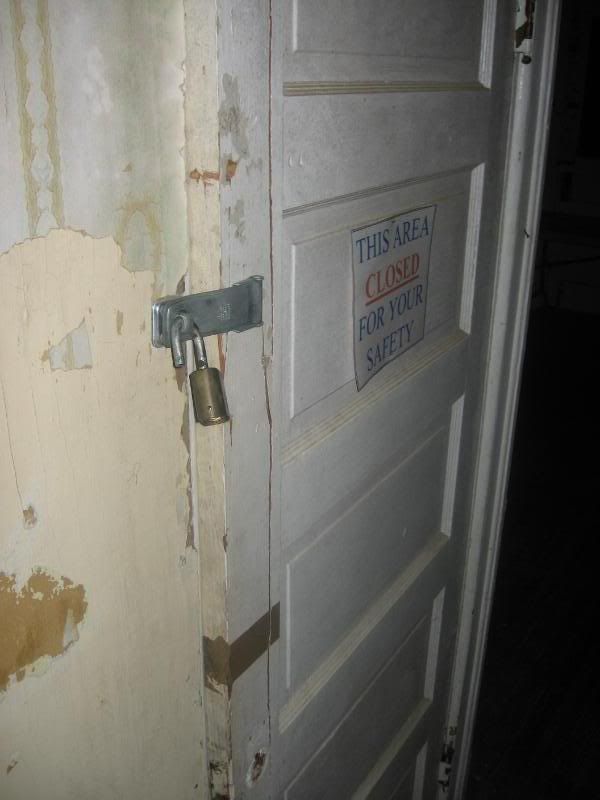 And the interior destruction continues......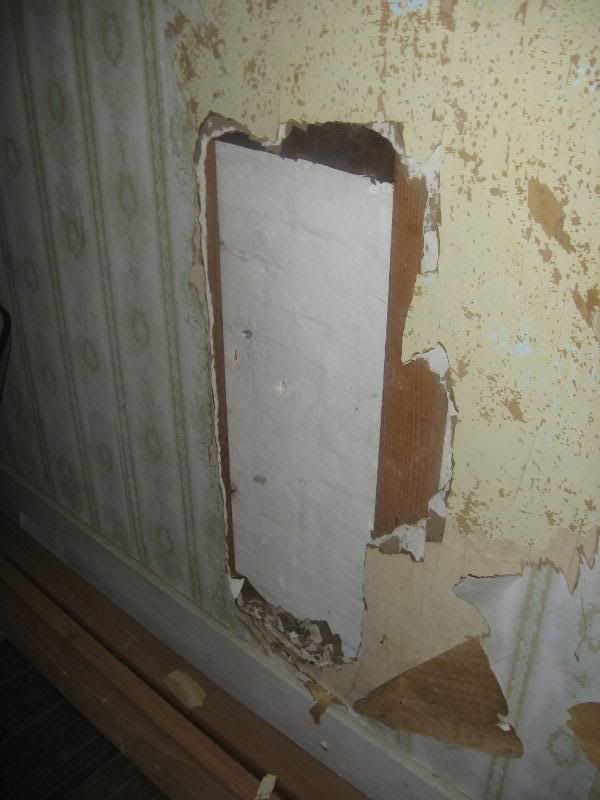 As members of PRISMd. volunteer at this historic lighthouse, it is our goal to prevent any further entry or destruction by illegal activites. Members of PRISMd. are law enforcement officers. And such activity will be subject to arrest. PRISMd. members willbe vigilant, and report such activities, and report all suspicious individuals to proper law enforcement agencies.
It is imperative to all those who care about historic locations to notify their local and state representatives, law enforcement, and other like minded groups. Arrange for volunteer cleanup dates. Volunteer as a tour guide. And remain vigilant to report anyone who commits such criminal activity such as this as seen above.
Point Lookout Lighthouse is trying to be restored to be a museum. Anyone caught on premisis illegally will be arrested, and prosecuted to the fullest extent of the law.
No excuses, period...