Hello and welcome
We are a small kennel based in Lincolnshire and have owned bullmastiffs since 1992. Here at Phoria we breed for type, quality and health, which is refelected on all of our dogs. We have been showing since 2005 and have picked up many top awards along the way, such as best puppy at crufts 2011, top puppy 2011 and many BPIS, BIS and RBIS. All our dogs are first and foremostly pets, which we love dearly. All our dogs are spoilt rotten and live in the house with us.
About Phoria
Our love for bullmastiffs started 20 years ago, when we rescued a bullmastiff bitch called Shade. she was a beautiful brindle who gave the whole family so much love dispite what she had been through. After a couple of years of having Shade we decided to get another bullmastiff, but this time a male to be shown, as I used to love going up to Ascot race course and watching the dogs being shown. But unfortunately Saxon (the male) didnt want to be a show dog he'd rather stay at home. Seven years passed then we decided to buy a male to show (Reuben) we showed him for a while but he didnt seem to enjoy it, but we soon got the bug. Then we brought Ria to show, who was a real show girl who did us proud, not long after having Ria we got Phoebe to show for my youngest daughter. It was from that point on we decided to get an affix, it took us a couple of months to come up with an affix that we liked and we choose Phoria as it was a mix of Phoebe's and Ria's our foundation girls names put together.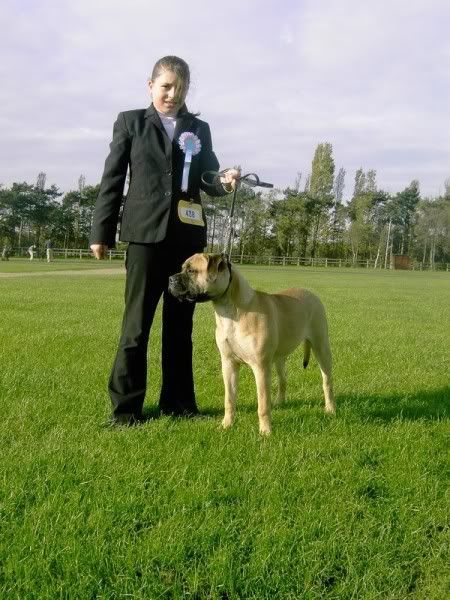 Thank you for taking the time to look at our site, hope you enjoy it.
Contact us at: Phoria.bullmastiffs@yahoo.co.uk