OREBA RESCUE NETWORK GROUP is composed of more than 100 volunteers nationwide who love the Molosser
Bulldog & Mastiff breeds and are dedicated to their continued well-being. The volunteers found new homes for over 500 Bulldogs and Mastiffs over the last five years. Many thousands of dollars were spent to provide medical care, food, shelter, and training while the rescued Bulldogs & Mastiffs breeds were awaiting adoption. We need your help to save a life. We need your help to stop the lies of false Animal Rights entities who seek to take away your constitutional rights. These are some of the false advocates,BSL, HSUS, PETA, ISPEAKInc and there are others.
We at OREBA are working to expose false Animal Rights
manipulators and perpetrators who prey on innocent animal lovers and who seek to exterminate certain canine breeds.  We need your help to prevent criminalization and victimization of those who love all breeds. Your tax deductible donations will help keep beloved breeds alive.  Send all donations to PO Box 1680 Moncks Corner SC 29461, 

Your support may protect you from becoming the next victim of entrapment and defamation of character.  We are here to help breeders and other dog lovers to safely enjoy their breeds and understand the deceitful tactics of false Animal Rights advocates who seek personal fame and gain rather than the true safety of animals.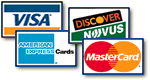 click here Entity Information OREBA Rescue is now Non Profit Business with NY Department of State Division Of Corporations.
Non Profit Business with SC Secretary Of State Mark Hammond's Office.