New from dfrp: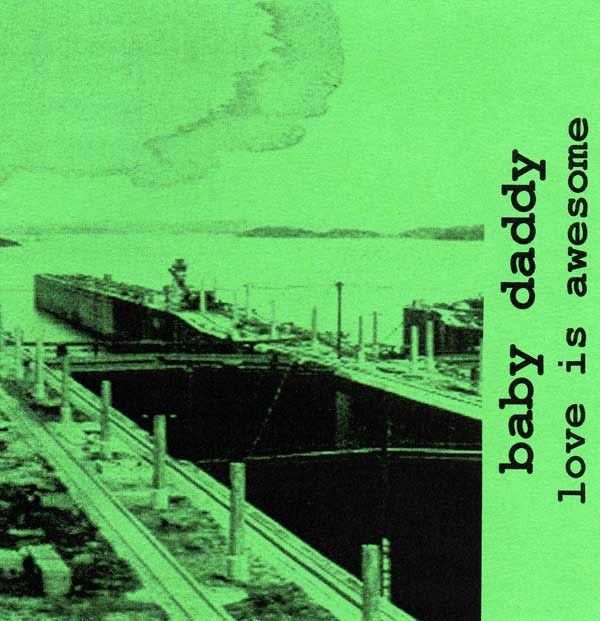 dfrp042
baby daddy – love is awesome cdr
A one track attack by this two person act. Intensity and feel is not unlike Incapacitants, but they are definitely their own sound. This un-relentless and doesn't let up for the entire length of the track. If you like your noise thick and layered look no further…love is awesome.
$5 ppd north america/$7 ppd world
http://www.myspace.com/stonekruger
dfrp043
horror media – altisonvs horrificvs cdr
"Horror Media is what one can call a noise project in the terms of the cultural annihilator so called Zusammen Hangslos. This release is the first of the altisonvs horrificvs – which means in latin "To sound loudly causing horror"- series where Zusa starts to investigate how a loud frequency may cause a fear sensation on its listener. Please play it loud."
$5 ppd north america/$7 ppd world
http://www.n0-age.tk/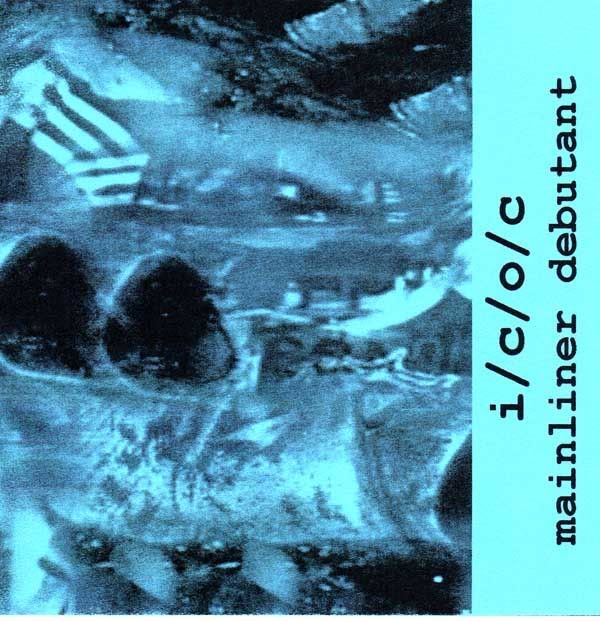 dfrp044
i/c/o/c – mainliner debutant cdr
Alphabet soup madness, well at least in track titles. Ten minute plus outings lumber along like a noise hulk that's broken anchor and once again is out in open sea. Harsh and loud, dense only begins to describe what is in store for you when you get your hands on this disc.
$5 ppd north america/$7 ppd world
http://www.myspace.com/icoc
dfrp045
scissor shock – tease the skeleton ep cdr
Throw all your preconceived notions about this project out the window, as they give you a handful of very experimental tracks. Multiple instruments in a more traditional band sense, but not played in the same sense. Think hanatarash in a weirder state and more up to date sound.
$5 ppd north america/$7 ppd world
http://www.geocities.com/scissor_shock/
http://www.myspace.com/scissorshock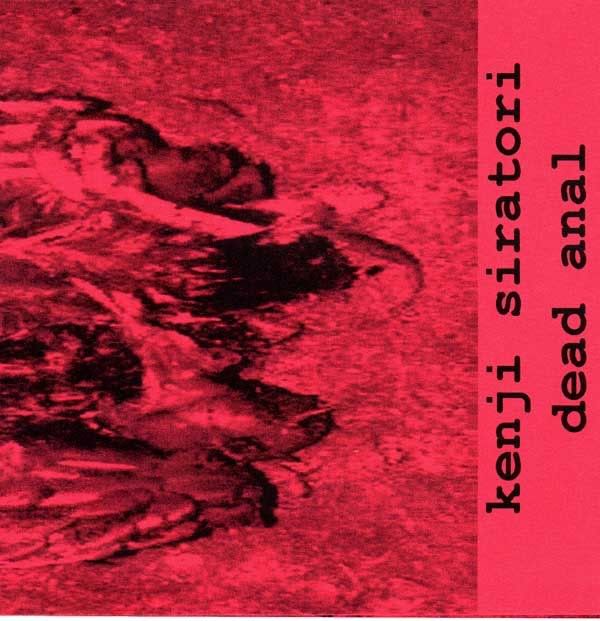 dfrp046
kenji siratori – dead anal cdr
Cyberpunk writer turned noise artist drops the spoken word for an all out noise assault. Thick from beginning to end, this disc shifts and writhes through one man's distorted vision. Play loud!
$5 ppd north america/$7 ppd world
www.kenjisiratori.com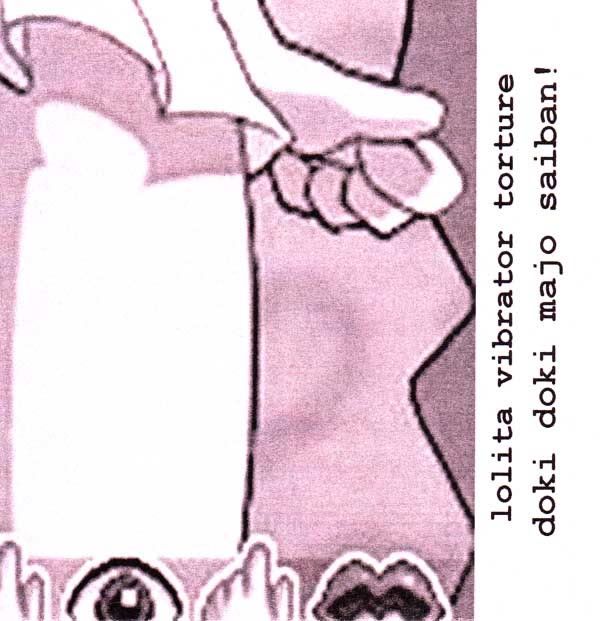 dfrp047
lolita vibrator torture – doki doki majo saiban! cdr
Don't let the cute pink cover fool you, blast of distortion and white noise weave through a repeated sounds. A variety of textures and sources wait to saturate the listener's ear. All nicely layered and paced…
$5 ppd north america/$7 ppd world
http://www.myspace.com/loliswing
Also still available...
010 nkondi - untilthefloorbecameimpatient cdr
020 nkondi - themagneticdogsisters cdr
025 nkondi - randomactsofsurrealviolence cdr
028 nkondi – thefivepointservocalibrationprocedure cdr
030 nkondi – anotherburrowhereintherealmofceaselessmovement cdr
031 gelsomina/nkondi – sunsetboulevard cdr
034 torturing nurse – my mind is not your mind cdr
035 nkondi – thesecretlivesoftalkingrabbits cdr
036 jake vida – clouded narrows cdr
037 sefebe – speaksoftlycarryabigrifle cdr
038 nkondi – europaeuropa cdr
039 chefkirk – barbarian art cdr
040 pop culture rape victim – various attempts at redemption 2xcdr
041 tinnitustimulus – akathisia cdr
from other labels:
Coming soon!
All double cdrs $8 ppd north America/$10 ppd world
All cdrs $5 ppd north america/$7 ppd world (unless otherwise noted)
All 3"cdrs $3 ppd north america/$5 ppd world
All cassettes $2 ppd north america/$4 ppd world
please email for availability:
dollfullofrivets [at] hotmail [dot] com
paypal/personal check/money order/cash in usd only.
demo policy
We accept cd-r, cd, WAV, mp3 and minidisc submissions. We will not go to a site to check out your sound. If using mp3s or WAVs please send via http://www.yousendit.com/. If sending through the mail, please do not forget to write your e-mail address on the demo. We are looking for anything electronic based, mostly concentrating in the realms of harsh noise, experimental noise, rhythmic noise, power electronics, power noise, breakcore, etc. We are small time operation so it may take sometime to get to listen to your demo. We listen to everything we receive. If we feel we can use your music on any forthcoming releases or at specific times you will be contacted via e-mail. Please do not email and ask if we have listened to your demo.