Hey, this is Lolaya bringing you something I have not done in a long time...... A Freerealms Update. I have always meant to start again, but there hasn't been much "new and interesting stuff"..... Until Now......
No it is not Spooktacular
No it is not the best thing in the world which is Jake Granitewave (My platonic eternal love crush)

It is.......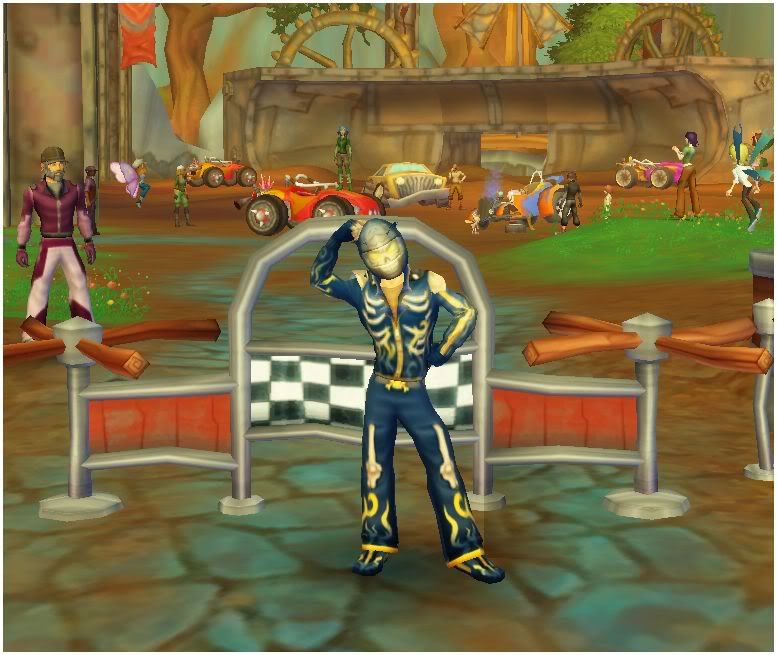 2 totally new and different racing tracks in Kart Racing!
Why you ask? I do not know, but we can speculate and give an in depth review which I will be doing
1st of all these 2 Tracks do not have new in-game location arenas. The only way currently to access these 2 tracks is to go into a kart racing lobby, make a new game, and choose either of the tracks. We currently do not have a word if it is a glitch/bug and if these tracks are even suppose to be out yet.
The 2 tracks are interesting. They have a similar style to the Seaside Track with many turns and similar views, but unusually easy.
They currently do have a few glitches but the real race is fine.
Having said this, I am led to speculate about the in game content of the track.

Pro Racing Series? Is this something that will be coming into the future? New quests? New mini-game/group game? We cannot tell but hopefully it will be all of the above.
All throughout the tracks we see minor advertisements for a Pro Racing Series. Interesting! As you can see here, there is a beautiful view of the water.
What is next? Hopefully they leave these 2 tracks in game, but if they don't it must mean that everything must not be out yet! Can this mean that this track may play a part in Sunstone Valley?
I say yes! This summer the Freerealms Design team under a new Manager/Leader anounced big changes to the game!
They are suppose to release Sunstone Valley by the end of this year and maybe you can expect these tracks in a custom arena.
Only thing I cannot stop speculating about, is how both tracks have water views. Sunstone valley (Shown below) on the unfinished Freerealms map does not have water on any of its borders. One can think that maybe they will release these tracks for Lavender Coast, or maybe add water to a border of Sunstone Valley.
What does this mean? Hopefully this means that we can be rest assured that the Freerealms production and design team are doing their job by giving us new content.
This year they recently hired a new Manager/Leader and so far people are very optimistic and happy on his efforts/goals/succession.

Does this mean for a Freerealms Revival? I hope so!
This is Lolaya with an Indepth review signing out!

What do you think about these 2 new tracks? Do you have hope in the FR team? Tell me by commenting!