The affix IZUMIS has been held since 1988, at this time it was held in just my name - my Dad bought it for me. However it is now a truely family affair being now jointly held by myself and my eldest son Matt
My brother and sister in law(nick and shell) did for a time have a seperate interest but have now got their own affix .
Matt and i are in Welling Kent, we are only minutes off the A2 taking the Falconwood turn off about 15min from Blackwall and 10 min from the Dartford tunnel.
As both myself and Nick & Shell have had our dogs as part of the family kids running around (even though mine are all grown up ) one thing is NEVER going to change regardless to the affix and that is TEMPERMENT MATTERS !
Please take a look around our site, your feed back is always welcome, if you can't find what you are looking for please contact us - if we can help we will.
IF AND WHEN we have a litter we aim to breed dogs that are easy to live with that look good as well.
Both myself and Matt judge various breeds and are willing to undertake judging appointments .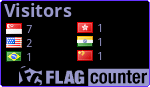 PLEASE FEEL FREE TO CONTACT US 0208 301 2316
izumissbts@aol.com