Still Under Construction.
Here is a small clip or blurb about Riversoul.
The Enchanted Life Of RiverSoul...
"All I can picture is the color of your eyes, the way u make me smile; I ain't felt this in a while." River smiled softly, with her blue eyes shining.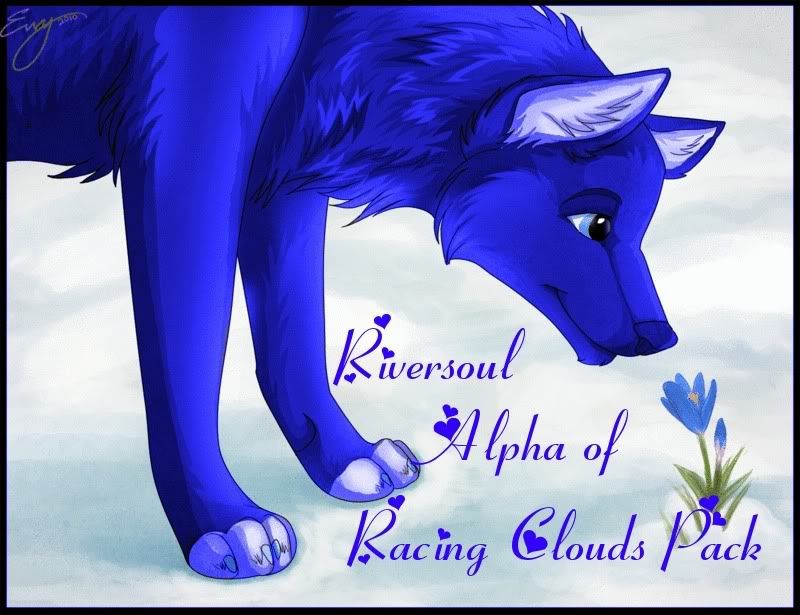 Name: Riversoul
Nickname: River
Gender: Female
Age: 3 1/2 In Her Wolf Form And 18 In Her Human Form.
Mate: RowanStrike
Wolf Appearence: Mixture Of Blue, Very Beautiful With Blue Eyes
Human Appearence: Blue Hair And Blue Eyes, Still Very Beautiful
Personality: Sweet, Gentle, Stubborn, Hot Tempered, Caring, Protective, Very Faithful And Loyal. Very Smart.
Pack: Leader/ Alpha
Side note: Knows How To Lead A Pack Since She's The Alpha's Daughter And Both Of Her Parents Were Alpha Children.
History: Riversoul was just a young wolf, who had lived with her parents. She had always gotten into fights with her father; Russetstorm. She always hated it when he demanded her to find a mate and live up to the pack laws. See? That was the problem with River she didn't want a male telling her what to do and how to do things. She didn't want that, so with every young suitable wolf that her father brought to her; she snapped there heads off. River wanted peace and space and KNEW she wasn't ready to settle down yet. She wanted to find the right wolf for her.
River had been banished from her pack and travelled far and wide, knowing that life was leaning on a single piece of thread. She had fought many creatures on her travels, knowing that nothing could stop her. Until she came across a wolf, she would never forget. He would help her, even if she didn't want it. Yet, She would soon end up leaning on him, only to find out that he also needs someone to lean on.
Now River's life just became utterly interesting. She has just found out that her father has died, yet has no clue about her mother. She has a crush on the perfect wolf, but is unsure of herself. Now, she is leader of a pack, but one thing worries her; she has no mate to lead beside her. What is she to do, when she has to lead this pack on alone? River knows now that she can't let any harm come to her pack and knows she must return home. Yet, the road she had choosen must be left behind, even though she's been living it a very long time. River now makes her long journey home to her pack. Wondering all the while, if she will ever find a mate to lead with her. She knows, only time will tell and she's stronger than ever before. She can lead this pack with no doubt, regret or difficulties.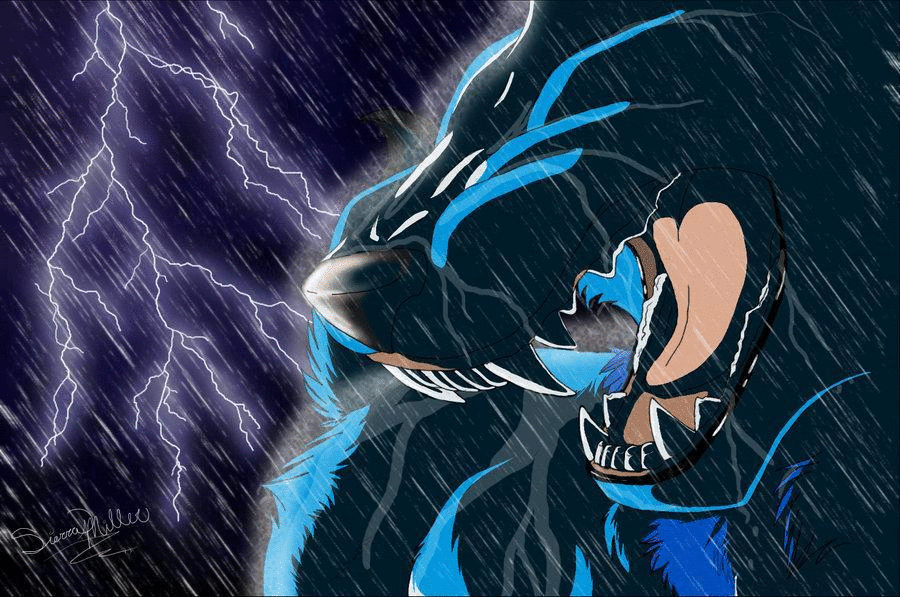 "No More Will You Torment My Pack; My Fangs Shall See To That!" River snarled. "And That's A Promise; Because I'm Alpha Of Racing Clouds Pack!"