she is a  15 yr old in human form and 1 yr old in her wolf form. silversong is her mother but vander is her father and Zyrenin is her sister. she loves to play around in the shadows.she has no mate or pups but wishes to have them both in a perfect family one day. She used to be tarabell until tara got killed by werepyre hunters. she remembers every memory and everything that happened in her past life. she hopes to find some of her packmates other lives and befriend them again.

http://i174.photobucket.com/albums/w94/too-much_16/aminal/ascending-timber-wolf.jpg&t=1" style="padding-right: 30px;" />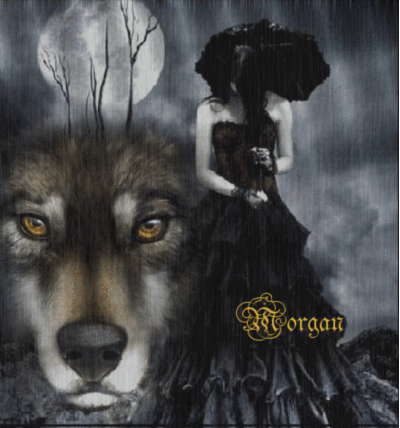 for those who are too lazy to read what i typed
Name: Morgan

Gender: Female
Species: werepyre
Age: human~ 15 wolf ~ 1  1/2

Fur color: timber/ brownish fur

Theme song: Monster by skillet

Personality: idk.... if i know u im kind if i dont know u then u might want to hide until i DO know you......
Mate: no one
pups: none but i wish
Parents~ Vander and silversong
Pack~ Frozen skies Pack
Rank~ Beta female
Siblings~ none T~T

Other: she looks exactly like her pictures
Other Family Members~ Zyrenin (sister)

Bestest buddy~ Blue!!! XP
~*~*~*~*~*~*~*~*~*~*~*~*~*~*~*~*~*~*~*~*~*~*~*~*~*~*~*~*~*~*~
                           ~In Memory Of Tarabell~
Song~Room of Angel  Artist~Silent Hill4: the room( or Akira Yamoka)