DARE
"I don't suffer from insanity. I enjoy every minute of it."

Dare
is usually described as brooding and stubborn, but also very kind and compassionate towards only some if he trusts you. He is usually seen wearing a scowl and his eyebrows furrowed to make him seem like he is always mad. If he is in the right mood he can also described as charming, polite, and determined. He is very tall(about 6'2) and lean with well-toned abs and almost always messy silver hair and blood red eyes and is actually very handsome once you get passed that cold hard shell. Towards those he meets at first he may act cold,sarcastic, and possibly judgemental but seems to soften over time(sometimes a VERY long time). He prefers to be around just one person than a crowd,something that he carried on from his childhood. He often though switches to a
bloodthirsty,insane beast
who ony craves for blood due to a
chip-like device
that was planted inside him when he was " re-created" by a mad scientist who kidnapped him. Rami was the only thing he remembered from his childhood and she currently lives with him right now. Even though it may not seem like it,Dare relies on Rami very much as a friend
RAMI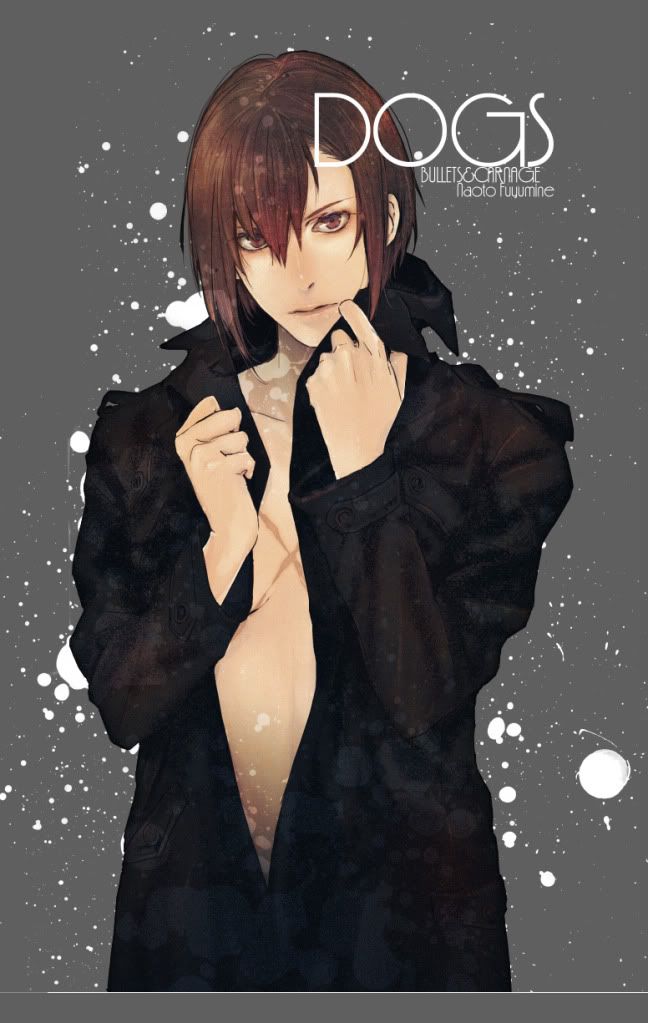 "I suppose it is much more comfortable to be mad and know it, than to be sane and have one's doubts."
Rami
,could or could not, be described as pretty,petite(being the height of 4'11),thin in the extreme,and with small "pixie-like" features.
She
has large,pure blood red that can be described as very expressive. She has short,very noticable,black neck length hair and is almost obsessed with the color pink. She has a large X-like scar on her upper chest area from an earlier fight with Dare's socopathic form. She is a vampire and is obsessed with anything that is warm. She is very childish,stubborn,and can be very hot-headed and always gets her way because thats the way she rolls. She is very determined and self confident and may be a bit prideful at times. She likes to go "all out" on things and likes things that are big and fancy. She is a childhood friend of Dare's(most people belive she is younger than him because of the way she acts but she is actually just a bit older) and was the only thing he remembered from his childhood after he was "re-constructed". Even though she annoys the heck out of Dare,deep down(very very deep down) Dare finds her as a great friend.
NILL
"When hearts listen. Angels sing. When hearts cry. Angels die"
A shy and timid girl with a childish naïveté,
Nill
is depicted as kind, caring and thoughtful.
She
easily gets scared or flustered, more so in times whenever someone is involved that makes her do embarrassing things,in this case mostly Rami. Apparently prone to daydreaming, she can also be rather clumsy at times. Nevertheless, she can be surprisingly resilient and is capable of recovering from even the most discomforting of situations. Despite her shy and awkward exterior she is actually very smart and thinks her way out of almost every possible situation and can be quite persistant and demanding,this part of her personality mostly seen around Dare. Her most noticable trait,despite her stunning beauty however,is her tiny white wings attatched to her back. She is basically a fallen angel that was cursed to look after Dare,despite his constant protests,as basically his gaurdian angel. She cannot talk,this also being her punishment as a fallen angel,but has a strange way of communicating with which some would like to call telepathic which she only uses to communicate with others once she trusts them. Although it may seem like this little angel is cute and innocent,a dark shadow looms from her past.