...Beautifully photographed and wonderful music..


In Loving Memory of Odin, MacKenzie and Lakota




Odin was one of the most-loved animals in our sanctuary. He taught us not only about the mysteries of the wolf, but also about the love, honor and respect that rules the wolves' familial structure. At 12 years of age, Odin was the alpha male of our wolf pack until February 2006 when one of his sons (who had been challenging him for over a year) finally crushed his right foreleg requiring it to be amputated from the shoulder blade down. While his recovery went very well, he remained somewhat despondent. During April 2006 we had noticed he was sleeping more, and had developed a minor eye irritation. Then one day he refused to eat and got sick. We immediately took him to the vet, and it was discovered that he had developed incurable cancer, and would need to be euthanized. Needless to say... it was a devastating day for all of us that had known and loved Odin... he had always loved back. (This was written by one of our volunteers) We miss him more than words can express. You can

Click Here for pictures and meet some other very special friends.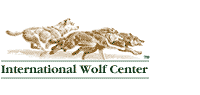 You can ..
.
Click Here
.

..to view wolf cams..
And ..
Click Here..
to meet My Friends...I had followed Mackenzie for several years as she was the spitting image of my beloved Smoke, she was in the retired pack.... RIP My Dearest Mac..

THE END OF AN ERA...1993-2008...A moving video tribute to

Lucas

,

MacKenzie

and

Lakota..Watch here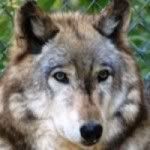 Very Sad Days For Me..My Long Time Friend Died In Her Sleep on May 21st at 15 years old and her sister Lakota on November 7th at 151/2..I will miss them terribly


On May 21, 2008, MacKenzie may have had a pulmonary embolism, that caused her death quickly while she slept. The necropsy investigation revealed a large lung tumor with several blood clots, although she showed no indication of illness from this cancer. The wolf care staff found her in the same sleeping position, with very little disturbance to the surrounding vegetation. This seems to indicate that she died with little struggle.


"MacKenzie has been with us since she was 10 days old and helped teach about her wild counterparts to over 650,000 people at the Center and a countless number on the Web. She lived a long life and was very important to our staff, board, volunteers, members and others across the world."


MacKenzie will be cremated and her ashes spread at a location in the Ely area to be determined by Center staff members. You Are Gone My MacKenzie But I Will Never Forget You!!


In Loving Memory.. LAKOTA
.
.
pictured (left) next to MacKenzie above..Lakota was MacKenzie's sister and the last of her siblings to go..

She was euthanized November 7th at 3:30pm. She lived an incredible life as an ambassador wolf for the International Wolf Center. At 15 1/2 years of age, her metabolic system had started to show signs of decline. She went to the back side of the new retired enclosure area and laid down in the wooded portion. She was unwilling to get up, showing some intense shaking and muscle spasms. Staff covered her with a sleeping bag, and were able to deliver her anti-inflammatory medication, giving her some relief.

A consultation with Dr. Hanson, our veterinarian, led to the assessment that her system was shutting down, and while the anti-inflammatory provided some relief, her condition was declining. All of the Ely staff were able to spend time with her in her final hours. While it is sad to lose such an important part of our wolf care program, it is comforting to know that Lakota had a great life and was vital part of our educational mission.
I Will Miss You Always Sweet Lakota