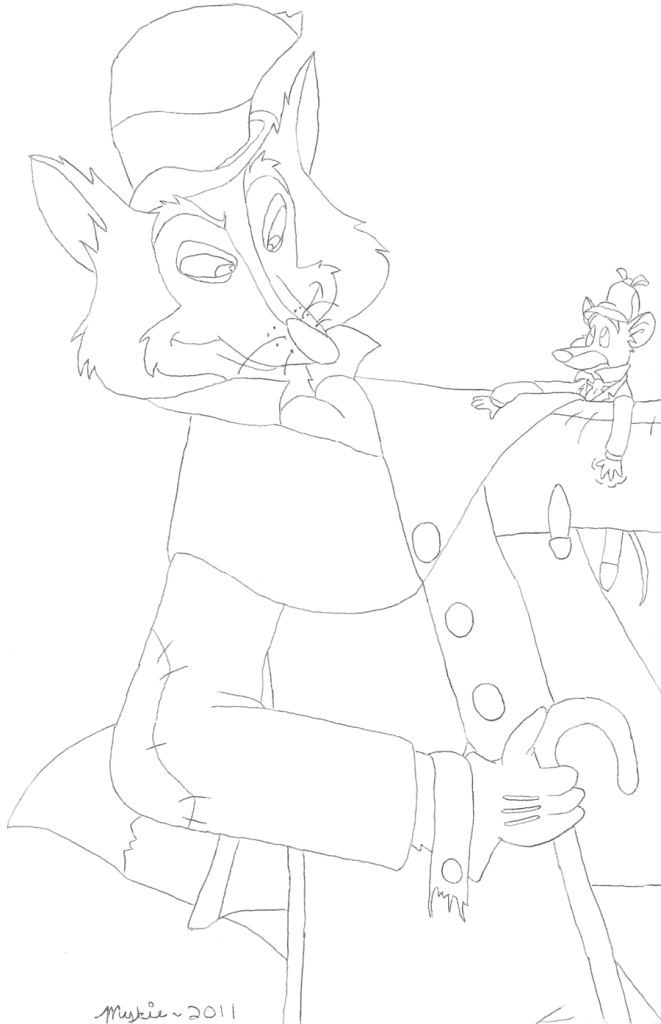 Details
Title: We Meet Again...
Artist: Mykenna Tremblay
Submitted to TGA: December 23, 2011
File Size: 131KB
Image Size: 363KB
Resolution: 1413x2189

Artist's Comments
Hah, I MISS drawing these two together!

Basil has found his way to Honest John again, heaven knows how. How very unfortunate for him, though I think I would be rather fortunate!

Yeah, I said it!

Drawn in pencil and darkened with pen. Scanned it so it could be coloured.

Both characters were hand drawn with no reference.

Great Mouse Detective (c) Disney & Eve Titus
Pinocchio (c) Disney & Carlo Collodi

Thanks.