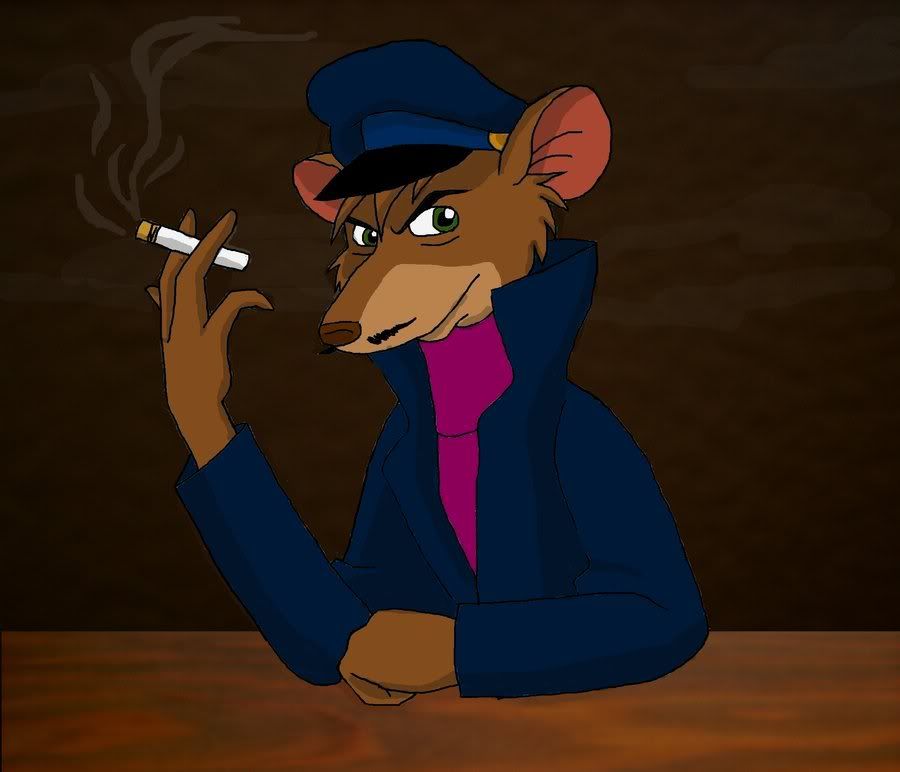 Details
Title: Undercover: colored
Artist: Amber Lee Stott
Submitted to TGA: May 20, 2011
File Size: 54.1 KB
Image Size: 371 KB
Resolution: 900x772
Original viewing site: deviantART

Artist's Comments
Here's Basil of Baker Street in his famous sailor disguise from the movie The Great Mouse Detective.

I had a hard time coming up with a background for this. But I used a picture of something with a wood grain to try to make the table. And I tried to make the room behind him look kinda smokey, since I guess he's undercover in a bar. And the smoke from his cigarette was hard too. And I actually tried to use some shadows this time. But I'm very pleased with how this turned out!

So hope you enjoy!

The Great Mouse Detective © Eve Titus/Disney; artwork © Amber Lee Stott (2011)