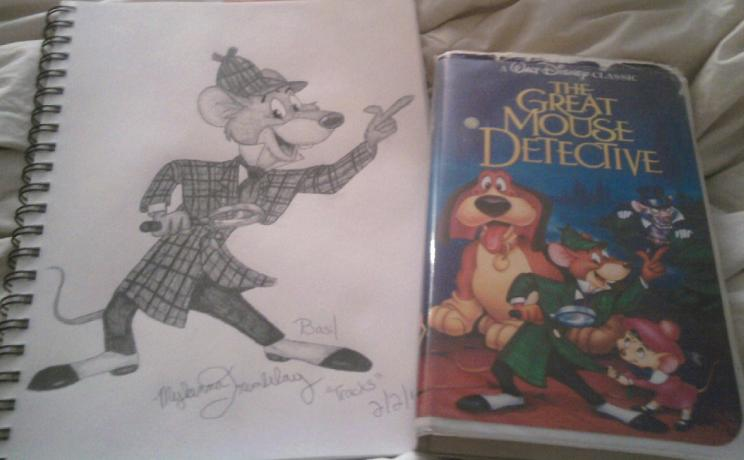 Details
Title: See the Resemblence?
Artist: Mykenna Tremblay
Submitted to TGA: May 18, 2012
File Size: 556 KB
Image Size: 48.1 KB
Resolution: 744 x 460
Original viewing site: deviantART
Artist's Comments
Basil again! Tried to render him from the movie sleeve as best I could. Started at his feet, and it actually took me just under SIX HOURS to draw him! Photographed him next to my VHS copy of the movie so that they can be compared.

Basil of Baker Street (c) Disney and Eve Titus

Thanks.