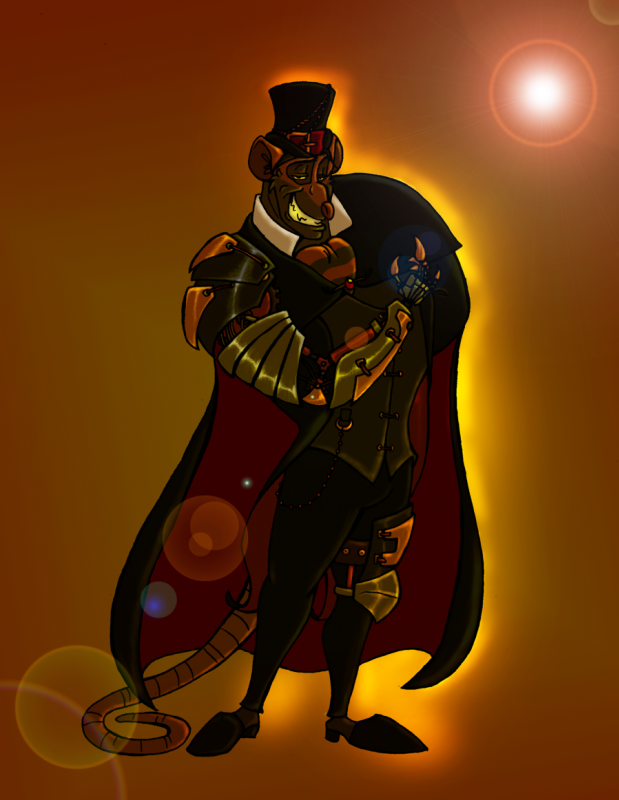 Details
Title: Ratigan Steampunk editted
Artist: candie-gal101
Submitted to TGA: October 19, 2012
File Size: 530 KB
Image Size: 661 KB
Resolution: 793 x 1024
Original viewing site: deviantART
Artist's Comments
Ok i wanted to add some lighting and shine to his mechanical arm.

Yes i used my cheat way of doing it but my goodness its so fun and easy to do.

Anyway, i thought i should say this, even though i had a....horrifying nightmare about Ratigan hes still my favorite villain. Come on Vincent Price's voice suits him perfectly.