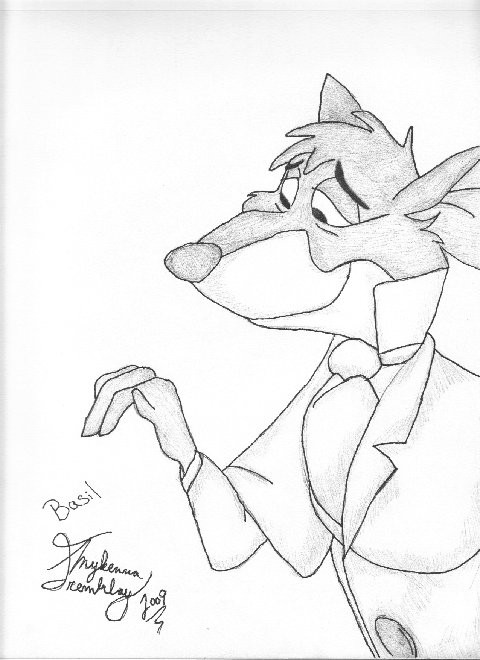 Details
Title: My Other Basil drawing
Artist: Mykenna Tremblay
Submitted to TGA: April 27, 2012
File Size: 113 KB
Image Size: 114 KB
Resolution: 480x660
Original viewing site: deviantART
Artist's Comments
Haha It's Basil again! XD This is my favourite out of the 2 drawings I have of him by himself. It's an average pencil paper drawing. The Great Mouse Detective is the sole property of the Disney studios, and although the drawing is mine, I do not own the character.