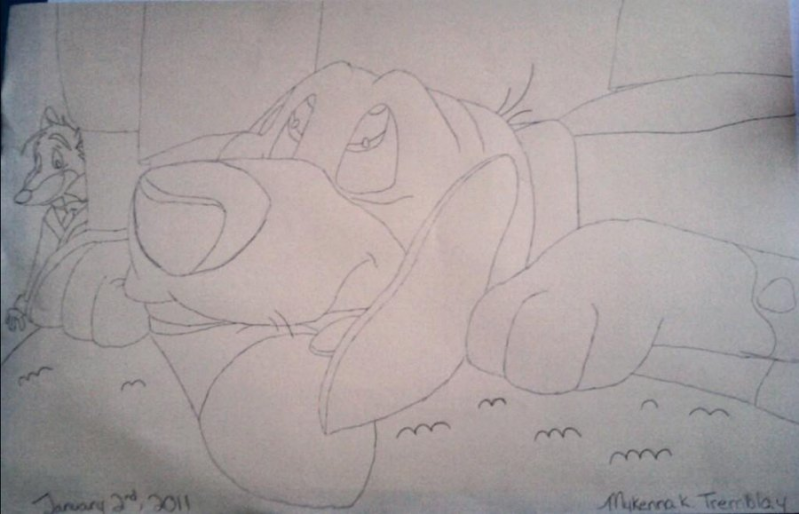 Details
Title: At His Master's Feet
Artist: Mykenna Tremblay
Submitted to TGA: May 18, 2012
File Size: 674 KB
Image Size: 52.7 KB
Resolution: 799 x 514
Original viewing site: deviantART
Artist's Comments
I don't often draw Toby, but I like how this came at. It's him at Sherlock Holmes' feet, like any other loyal dog.

The Great Mouse Detective (c) Eve Titus

Thanks.