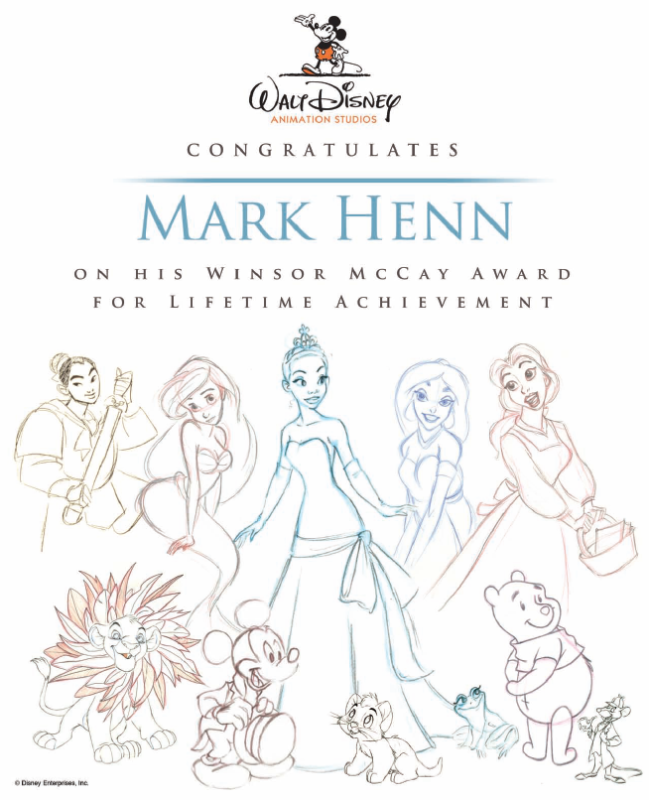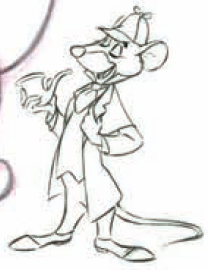 Description: On February 2, 2013, the 40th Annual Annie Awards was held at Royce Hall in Los Angeles, California. The official ASIFA Hollywood web site ran the show through live steaming video. At the event, animator Mark Henn was chosen as one of the three to receive a Winsor McCay Award. The other two awards were given to Oscar Grillo and Terry Gilliam.

The Winsor McCay Award is given to those in recognition of lifetime or career contributions in animation. Mr. Henn worked on many Disney films including The Great Mouse Detective, animating Basil, Ratigan, and Dr. Dawson. Ming-Na Wen, the voice of Mulan (whom Mark also animated), presented his award.

This image was obtained from the Annie Awards souvenir program and is © to ASIFA Hollywood.