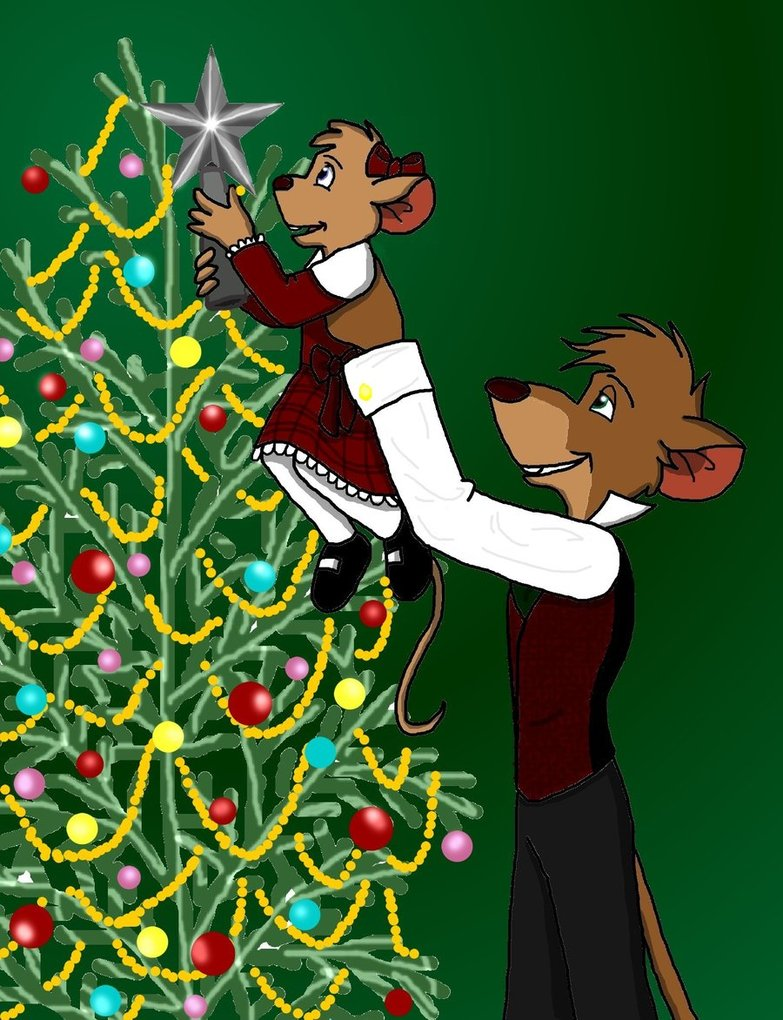 Details
Title: Finishing Touch
Artist: ALS123
Submitted to TGA: December 9, 2011
File Size: 159KB
Image Size: 594KB
Resolution: 1604x2088
Original viewing site: deviantART
Artist's Comments
Been working on my GMD Christmas picture over the last few days to try to get in the Christmas mood...and finished early!



I got this idea one day to have Olivia help Basil decorate his flat for Christmas, and even though he can reach the top himself, I thought it'd be sweet for him to let her put the finishing touch



I actually drew Olivia and Basil first. Basil was easy, since I'm so used to drawing him...Olivia, not so much, but I've drawn her before, so this time around was easier. I didn't even look at a reference for her!

I kinda think she might be just a tad too small, but oh well. I'm happy with it like it is



But wow, that tree was hard!

I finally decided to just draw it from scratch, and this is the finished product. I figure mice would just use a small branch of a pine tree or something, but I was afraid it would look too scrawny, kinda like the sad little Charlie Brown Christmas tree. But after adding all the decorations to it, I'm very very pleased with how it turned out



And I had no clue what to do for the background. My original plan was to do a golden color, like from the glow of the fireplace, but every color combination I tried made Basil and Olivia blend in to the background too much because of the brown color of their fur. So after trying all kinds of other colors, I just settled on green. I think it makes them stand out more, and they are the focus of the picture after all



So, to all my friends on DA
Merry Christmas!!!