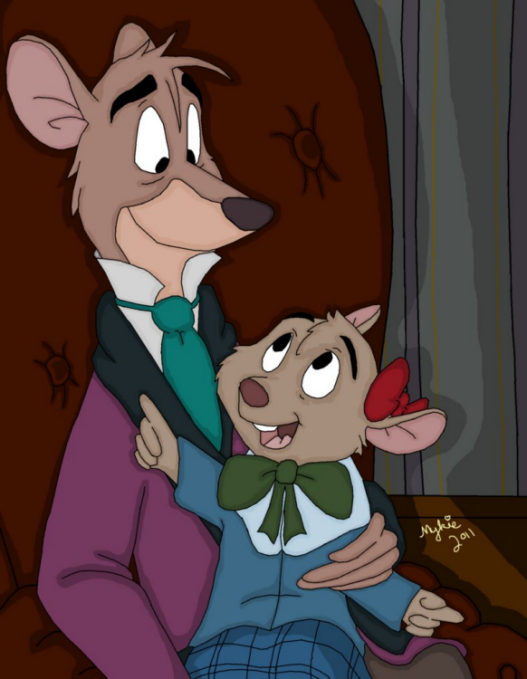 Details
Title: Between Friends
Artist: Mykenna Tremblay
Submitted to TGA: August 12, 2011
File Size: 89.4KB
Image Size: 434 KB
Resolution: 1692×2180
Original viewing site: deviantART
Artist's Comments
Ahahahahahahaha! Here it is!!

Oh, my God, how I officially LOOOOOOOVE this drawing! Colour really brought it to life! Now, this took me a good three days to colour, and I worked on it fruitlessly. Just the same, I look at it now and think it was SO worth it!



This is gifty-gift art for *Brinatello , and I certainly hope she likes it now that it's all done.

I plan to get this professionally printed at OfficeMax. Yus, I love it that much!

Hope y'all enjoy it as much as I clearly enjoyed making it.

The Great Mouse Detective is (c) of Disney and Eve Titus.

Thank ya for lookin!