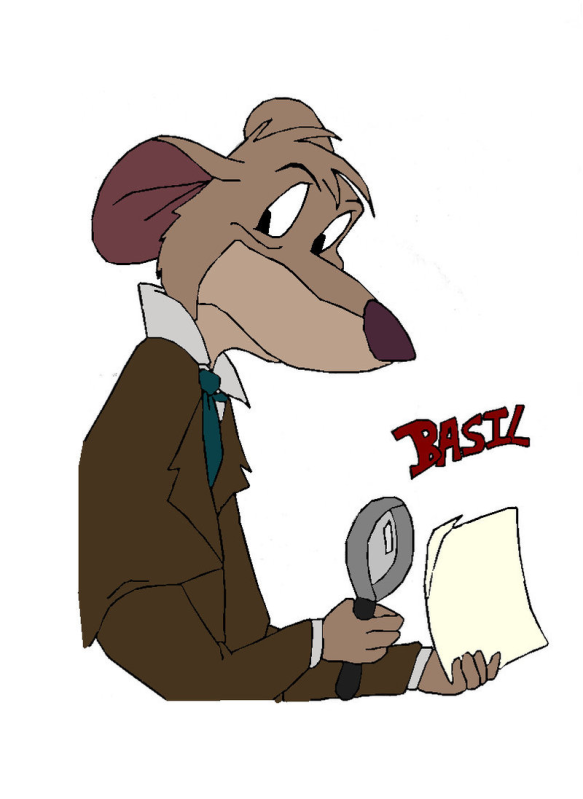 Details
Title: Now He's In Colour
Artist: Mykenna Tremblay
Submitted to TGA: April 27, 2012
File Size: 320 KB
Image Size: 109 KB
Resolution: 1700 × 2338 (Re-sized to 583 x 799)
Original viewing site: deviantART
Artist's Comments
I like him better in Black and White, but.....Oh well..

Figured I'd attempt putting him in colour, and he turned out pretty good!

Nothing much to say about this one.

Basil of Baker Street is owned by the Disney Studios,
And is also owned by Eve Titus (author of the book).

Enjoy, and thanks for looking!