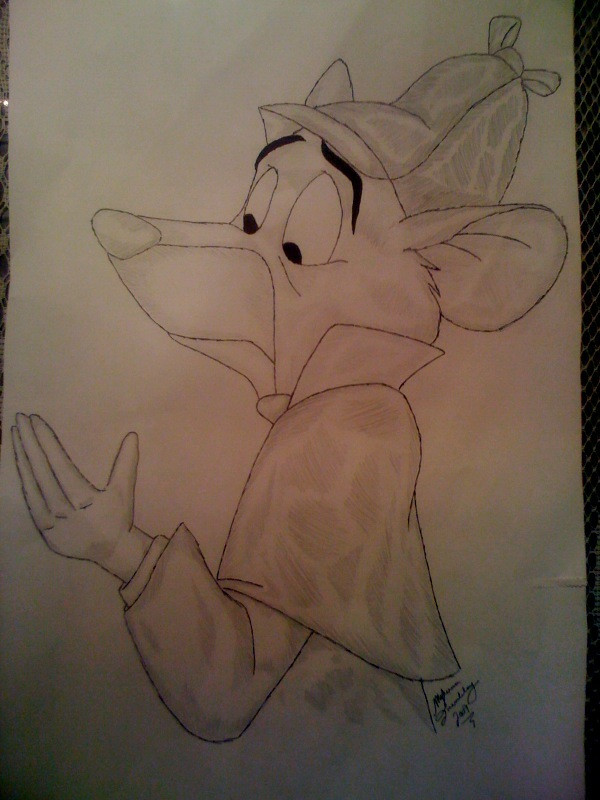 Details
Title: Basil, The Loner
Artist: Mykenna Tremblay
Submitted to TGA: April 27, 2012
File Size: 931 KB
Image Size: 120 KB
Resolution: 600 x 800
Original viewing site: deviantART
Artist's Comments


and I were talking earlier tonight (10/16/09), and I had told her of a drawing of Basil I'd done. Well this is it. Familiar face...but where's Olivia?

Didn't draw her. Wanted Basil alone.

FINALLY GOT THE WHOLE DRAWING UP! I took a picture. Sorry about the poor quality and the discolouration. Still, here's the whole thing, officially!

Here you go, Brina. It's for you.

Basil of Baker Street (c) Eve Titus and Disney.

Thanks for looking!