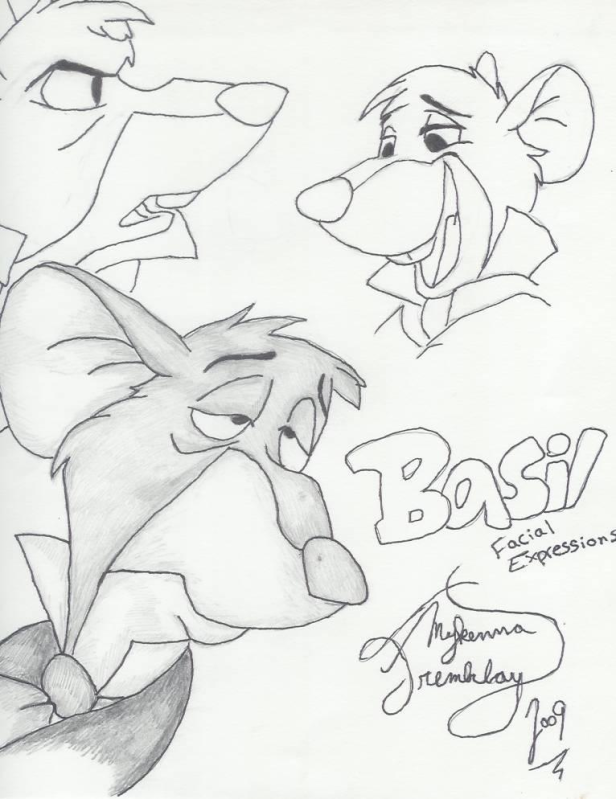 Details
Title: Basil: Facial Expressions
Artist: Mykenna Tremblay
Submitted to TGA: April 27, 2012
File Size: 578 KB
Image Size: 80.0 KB
Resolution: 766 x 994
Original viewing site: deviantART
Artist's Comments
Basil collage, kinda like my Olivia one I have posted. The picture is cropped because I had to make it fit the scanner. It's big paper! I own nothing.