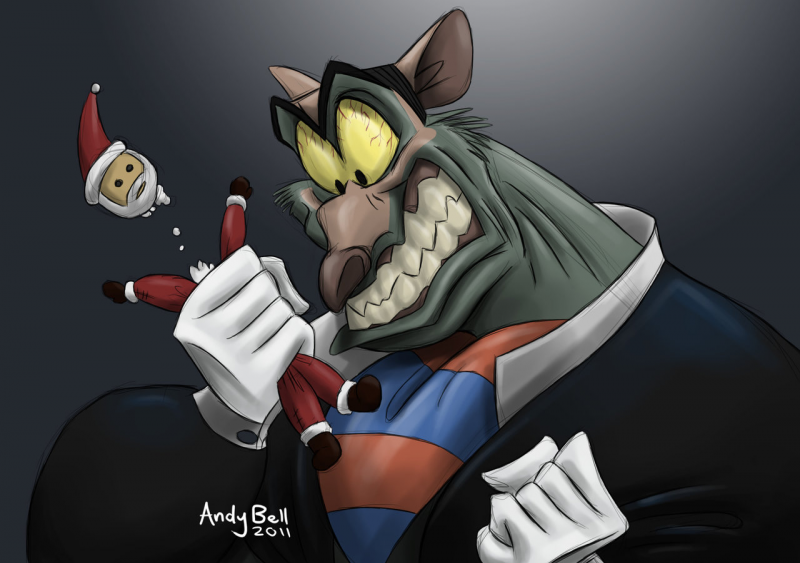 Details
Title: 5 Days - Ratigan
Artist: ShadowedImages
Submitted to TGA: December 13, 2013
File Size: 949 KB
Image Size: 952 KB
Resolution: 2480 x 1748 (Reduced to 800 x 563)
Original viewing site: deviantART
Artist's Comments
For each of the 12 days leading up to Christmas, I will do a different Disney character. Each Disney character has been requested by friends so to give me a challenge. Yesterdays was Cogsworth and Lumiere.

5 Days and counting.

This is Ratigan as requested by Lana Damage.

Done completely in Photoshop CS5.
Time taken: 2 hours.