| | |
| --- | --- |
| Posted by dragonflydesignsbyalisa on November 22, 2010 at 8:52 PM | |
I just posted a really long writeup about my adventures at Steamcon II (with pictures!) over on my other blog, so you should go there.  Seriously, people, Steamcon was so much fun!  And the theme next year is 20,000 Leagues Under the Sea, so I really cannot wait to see that they come up with!  I'm already planning what to wear.... 
But one of the stand out costumes from Steamcon was the "18th Century Ghost" that one of the League of Steam members wore.  I'm planning a ghost costume myself (check out the page to the left) so I was particulary fascinated.  There's one pic and a video on my other's blog's wite up, but I wanted to share some of the close up detail pictures I took.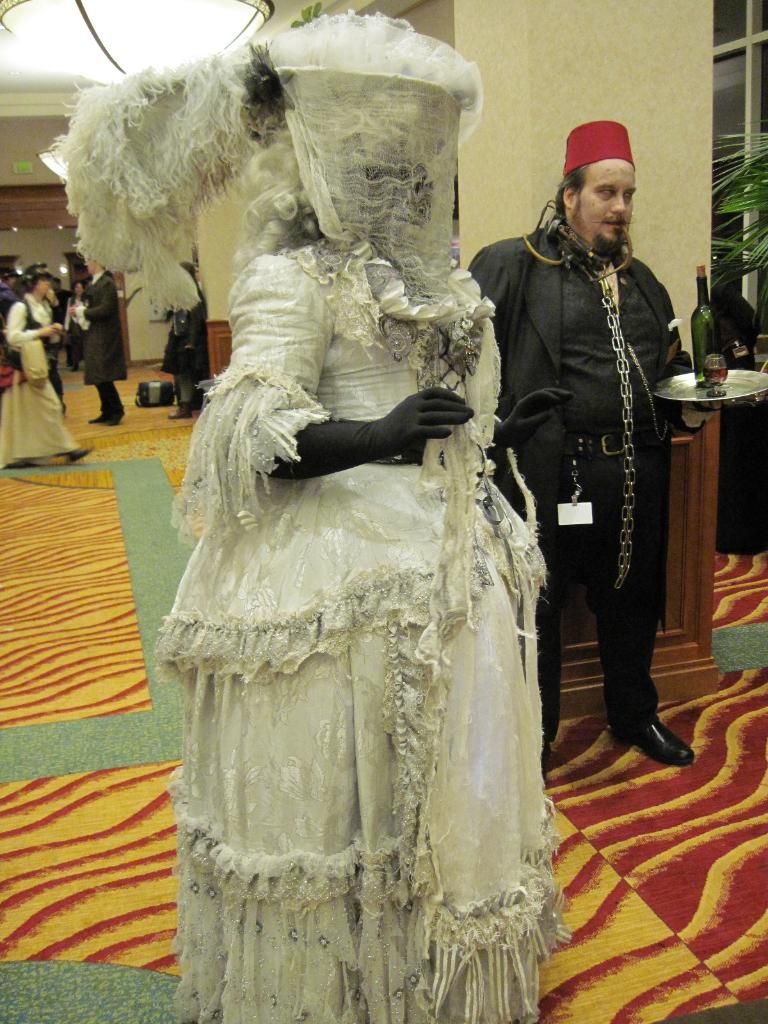 Seriously, every bit of it was tattered lace and embroidery!
Close up of the front/bodice: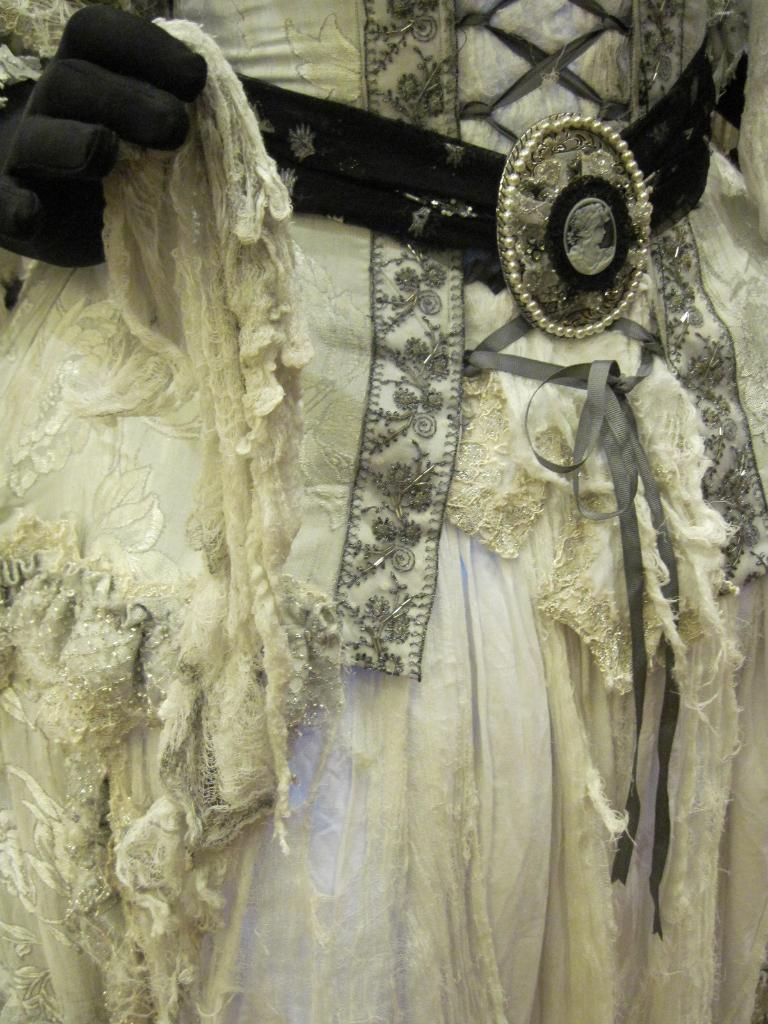 The sleeves: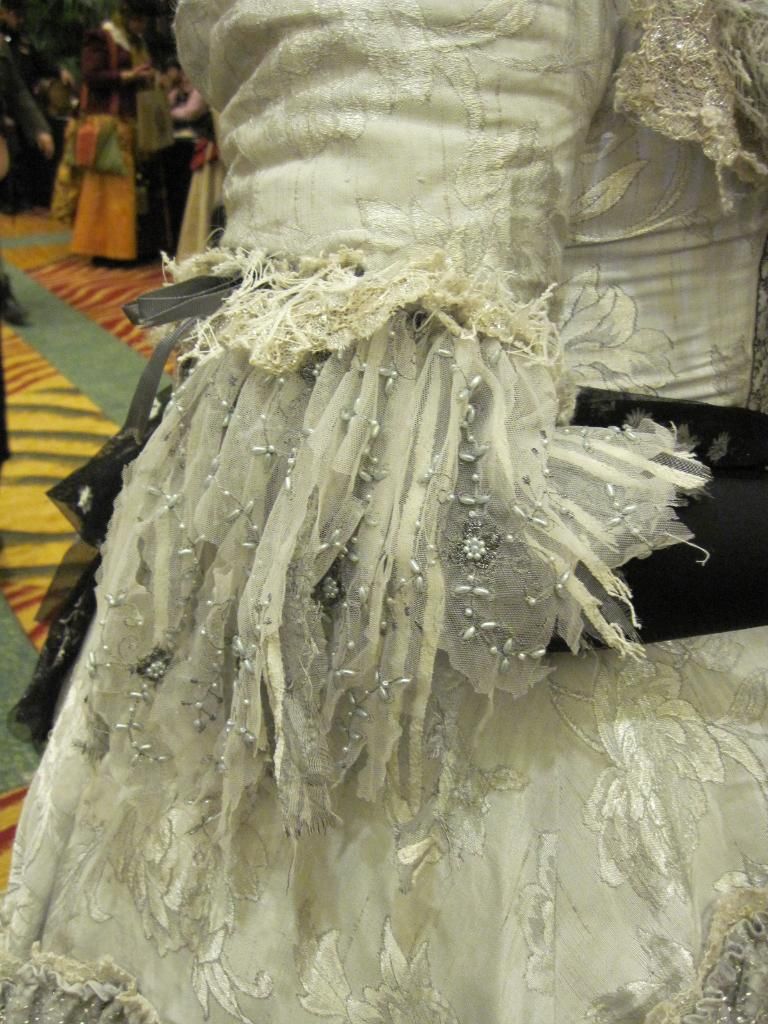 Detail of the skirt decoration: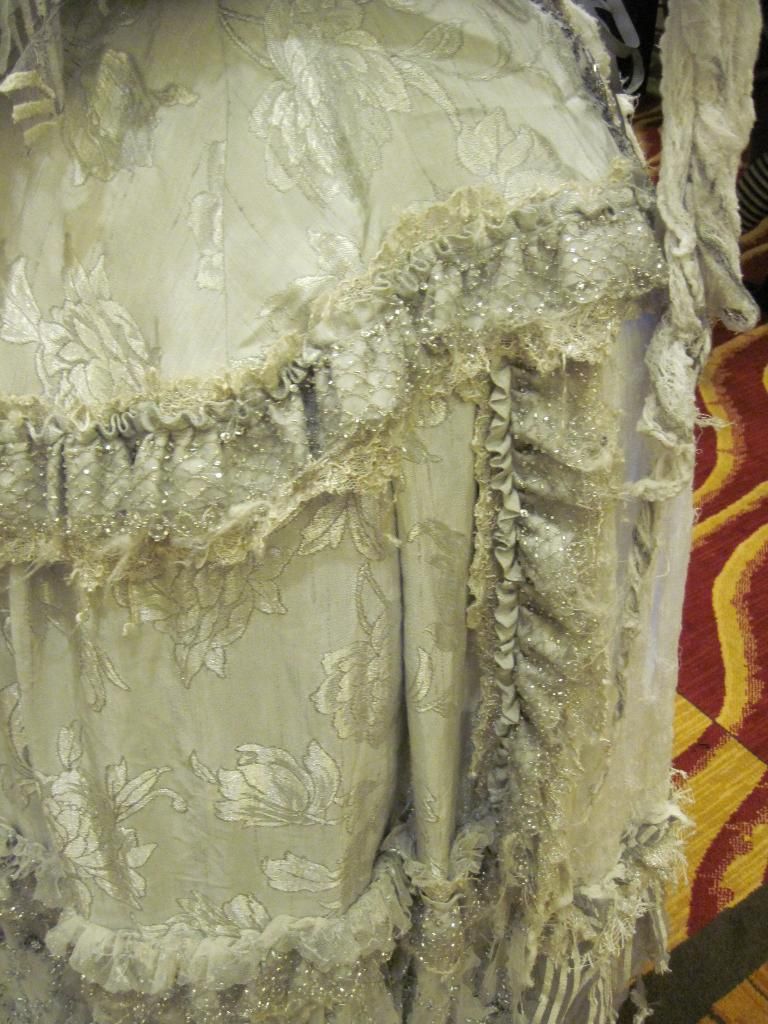 And look at the hat!  The entire costume also glows, but the lights were so bright at the con that she didn't have the glow effect turned on.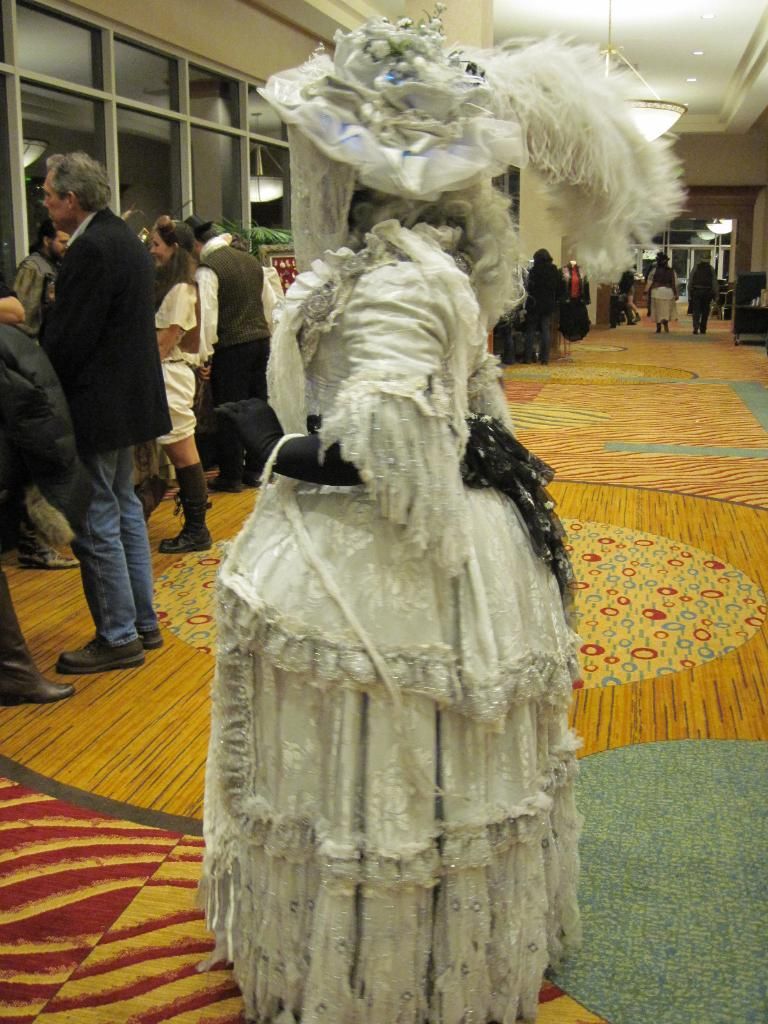 Also, I wore my Zombie Hunter outfit to Steamcon, and here's a pic of the new and improved jacket back.  I added patches!