It's SteamCon time again!  Are you going?  If so, come find me!  I'll have ribbons and fun postcards to hand out, regarding my awesome new project and kickstarter! 
I am also going to be a panelist again this year.
Friday at 7pm, I'll be doing Wardrobe Rescue!
Need DIY advice?  Have an idea for a great outfit, but you don't know how to start?  Want to modify your clothes, but can't sew?  Ask the panelists and the crowd for suggestions, problem-solving, and where to find resources.
I'll be wearing my Airship Pirate Steampunk outfit, with a green wig and a pet octopus (in honor of Brian Kesinger).
Saturday at noon, I'll be doing Everyday Steampunk
Not everyone wants to dress in elaborate or tattered finery all the time (or so we've been told). Simple and (sometimes) inexpensive ways to indulge in Steampunk when you're not in full costume.
And contrary to the panel's theme, I'll be full-on tattered and elborate.  This will be the debut of my just-barely finished Steampunk Mummy costume.  I just posted a new update with pictures.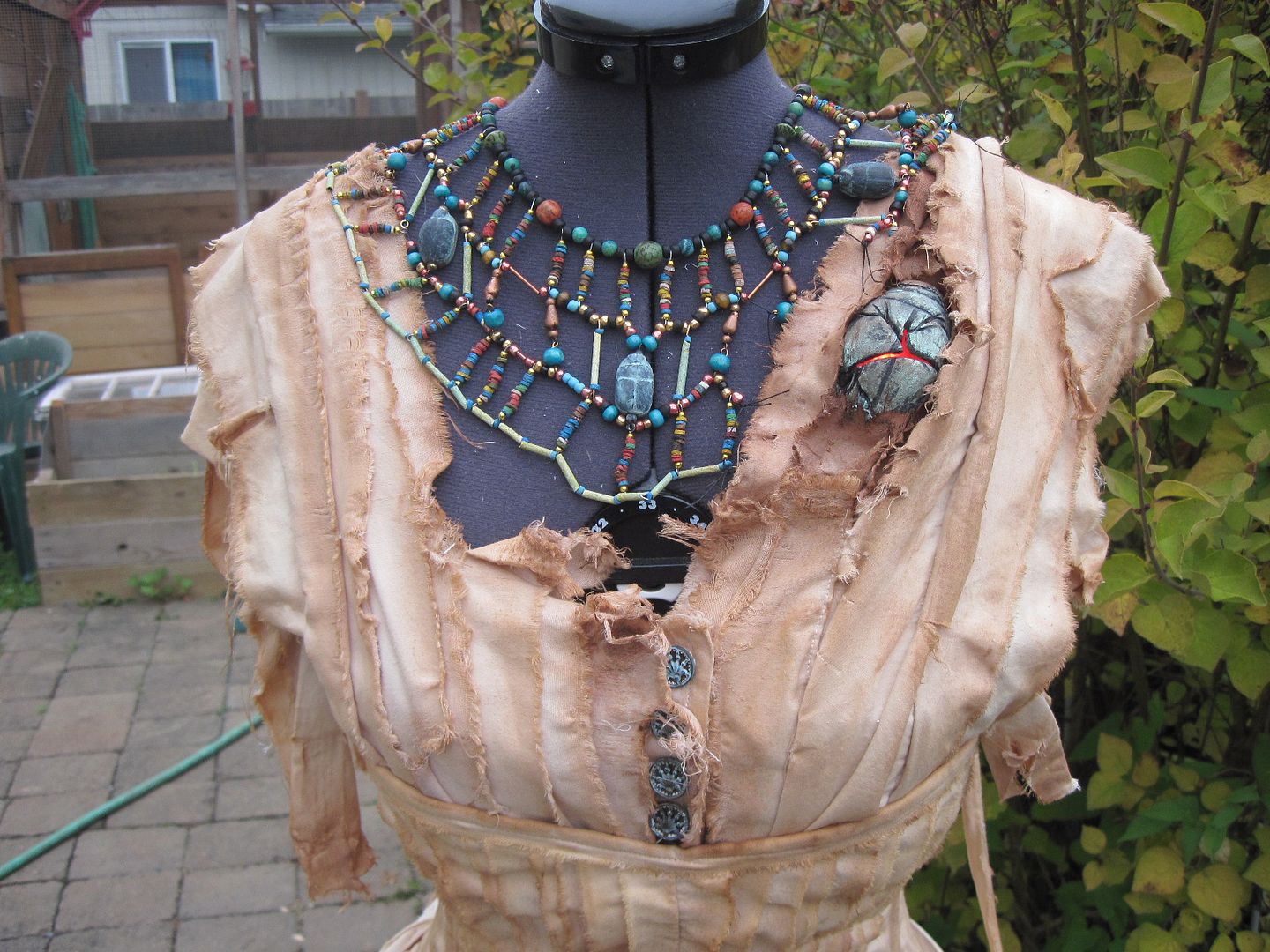 Sunday, at 1pm, I'll be doing No-Sew Thrift Store Rehab.
You can create just fine steampunk costumes, on the cheap, with little or no sewing skills.  As avid thrifters & closet-hunters, we can show you how you can create the basics of steampunk costumes, using the contents of your very own closet, clothes you can find cheaply in thrift stores, and other inexpensive sources. While sewing skills will always make your life easier, it's not always necessary! Let us show you that you don't have to break the bank (just maybe your piggy bank) to dress steampunk!
I'm not sure what I'll be wearing.  Something relatively simple, I think.  I may have pink hair.