| | |
| --- | --- |
| Posted by dragonflydesignsbyalisa on December 17, 2012 at 10:40 PM | |
I went to see the Hobbit yesterday, and to give nothing away, I loved it.  I wrote a whole long thing about it (plus pictures of hot dwarves) over here.
But what I wanted to specifically talk about here, is the costuming for the lady hobbits. 
I AM in LOVE.
And also, deeply disappointed that lady hobbit costumes didn't appear in Part One.  Sigh.  I will resume drooling over them online, and I hope they will appear in Part Two. 
I bought this lovely Hobbit concept art book, called: The Hobbit An Unexpected Journey: Chronicles.  It's recommended, if you like this sort of thing.  I was particularly taken with (surprise!) the lady hobbit costumes. 
I adore the 18th century look.  The apron is sheer and embroidered!
It comes in pink, too...
And look at this variation: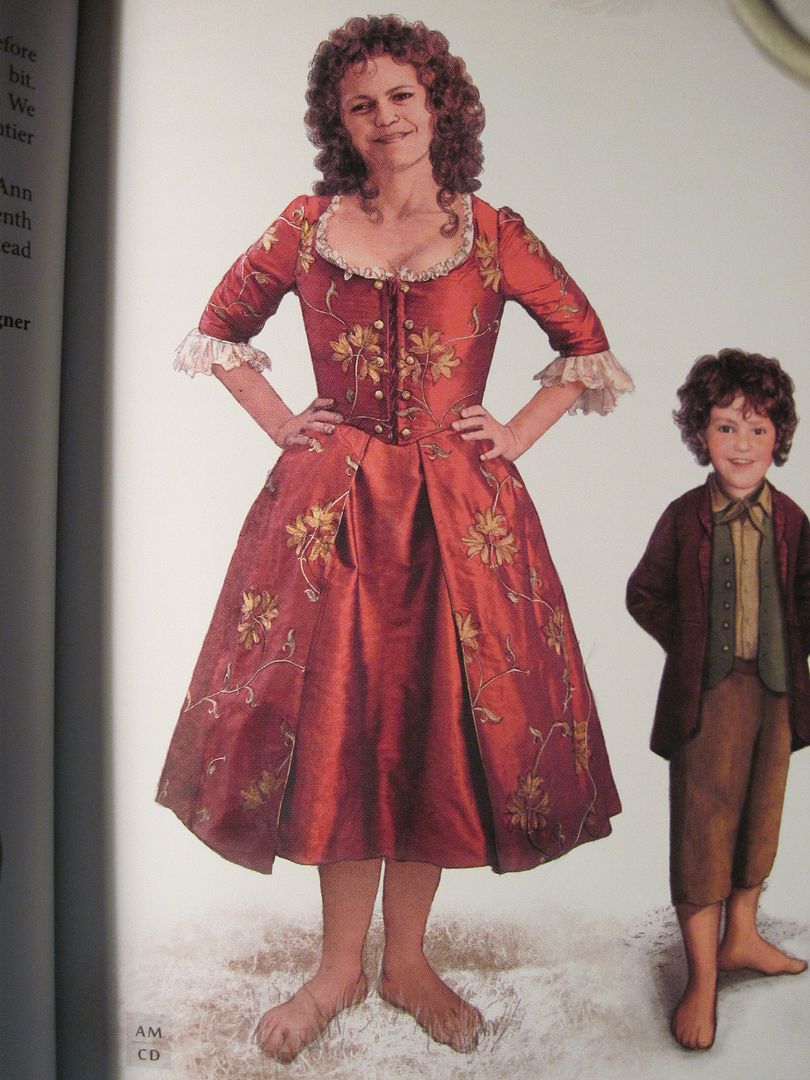 I want the blue one.  I may already even have some fabric that would work for the jacket/bodice.  Now all I need is time, and a place to wear it!