This is part two of my steampunk photoshoot with Tyson Vick Photography.
Sunday we went to Gasworks Park, in Seattle.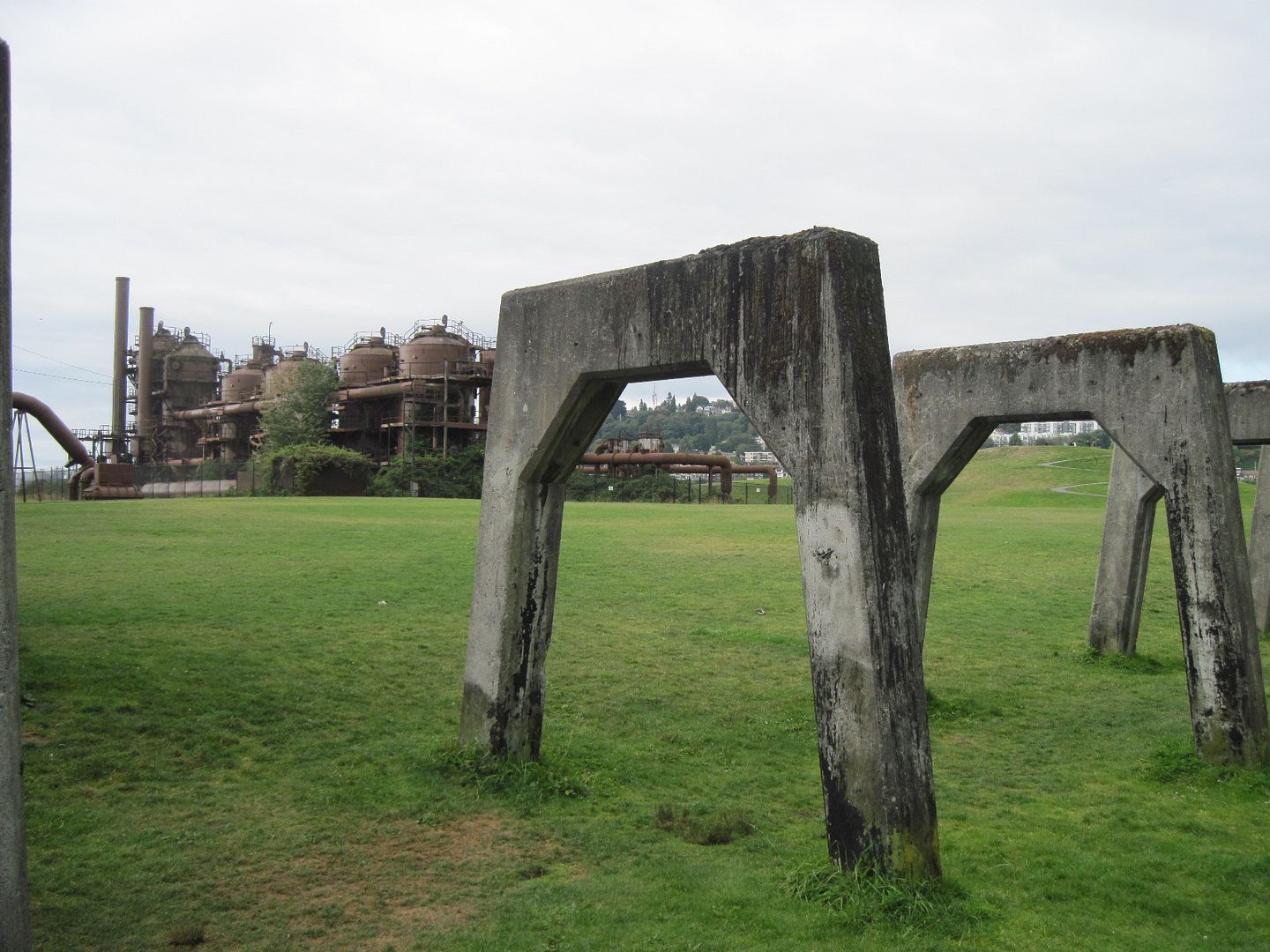 This was particularly fun for me, because while I'd driven past this park several times, I'd never actually been.  And it's so STEAMPUNK!   It also has amazing views of the city, including the Space Needle.  (Why did they paint the top orange???  That's just weird!)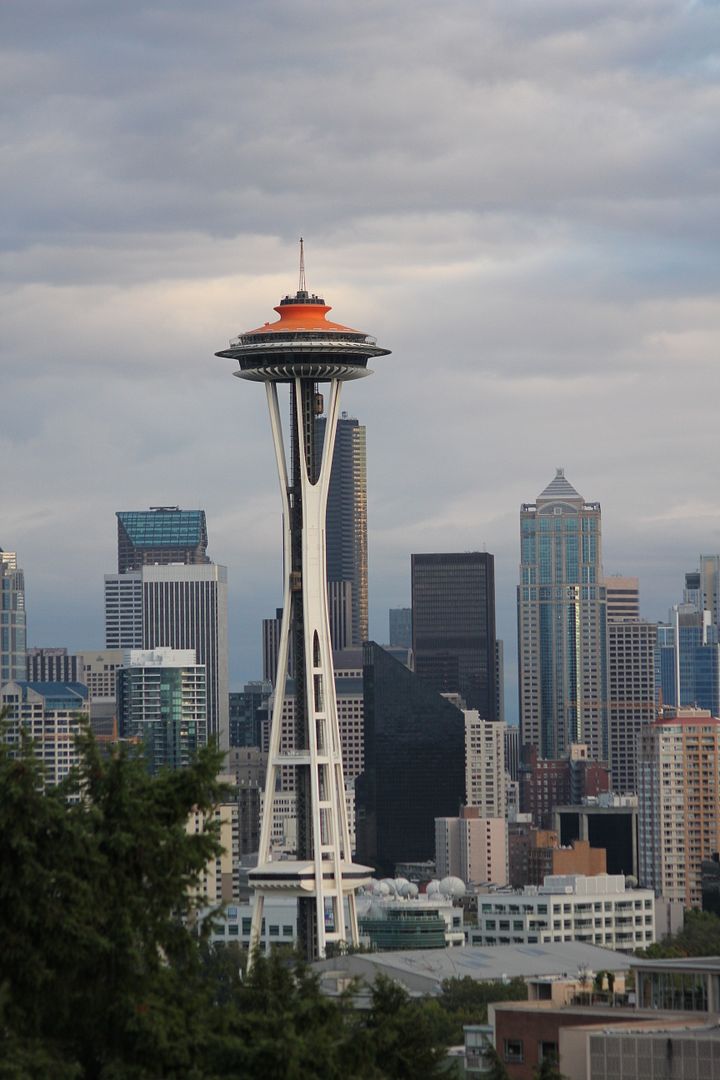 This time model Christopher was joined by the heroine, Jadi.  Jadi wore my "Airship Pirate" pirate outfit.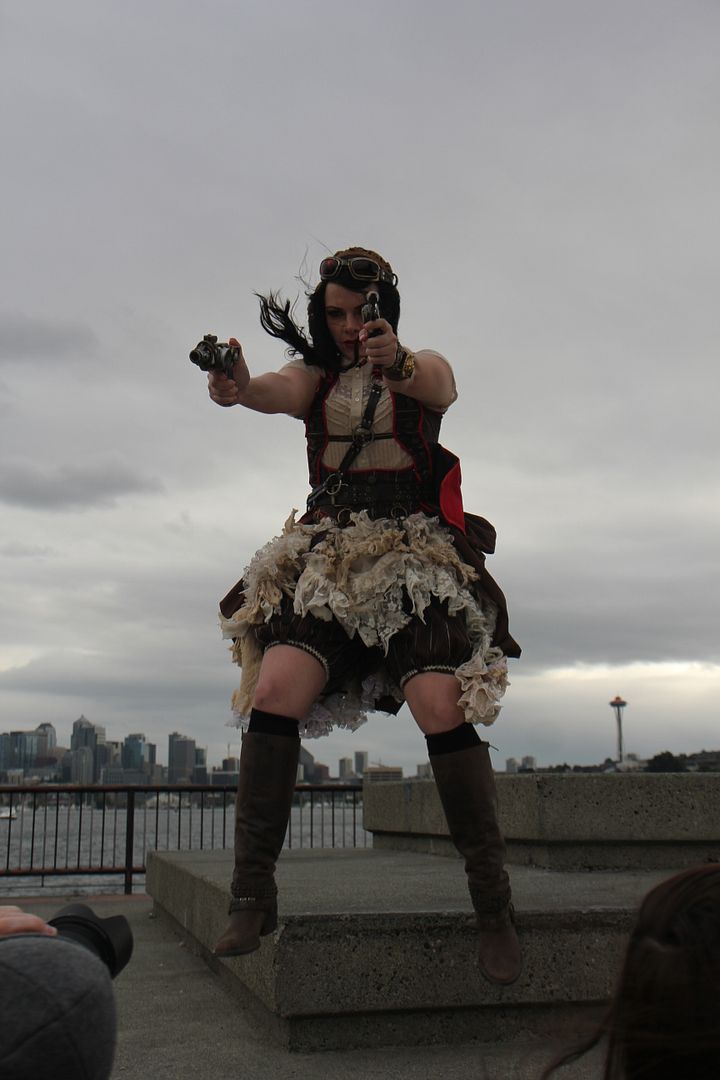 Jadi is more blessed with curves than I am, so I had an opportunity to test-drive my corset, by lacing her in quite a bit harder than I normally would.  She actually had to hold onto the car, while Tyson and I yanked the laces!   And then, we made her jump, run, and climb.  Proving, once again, that it's possible to do things like that in a corset!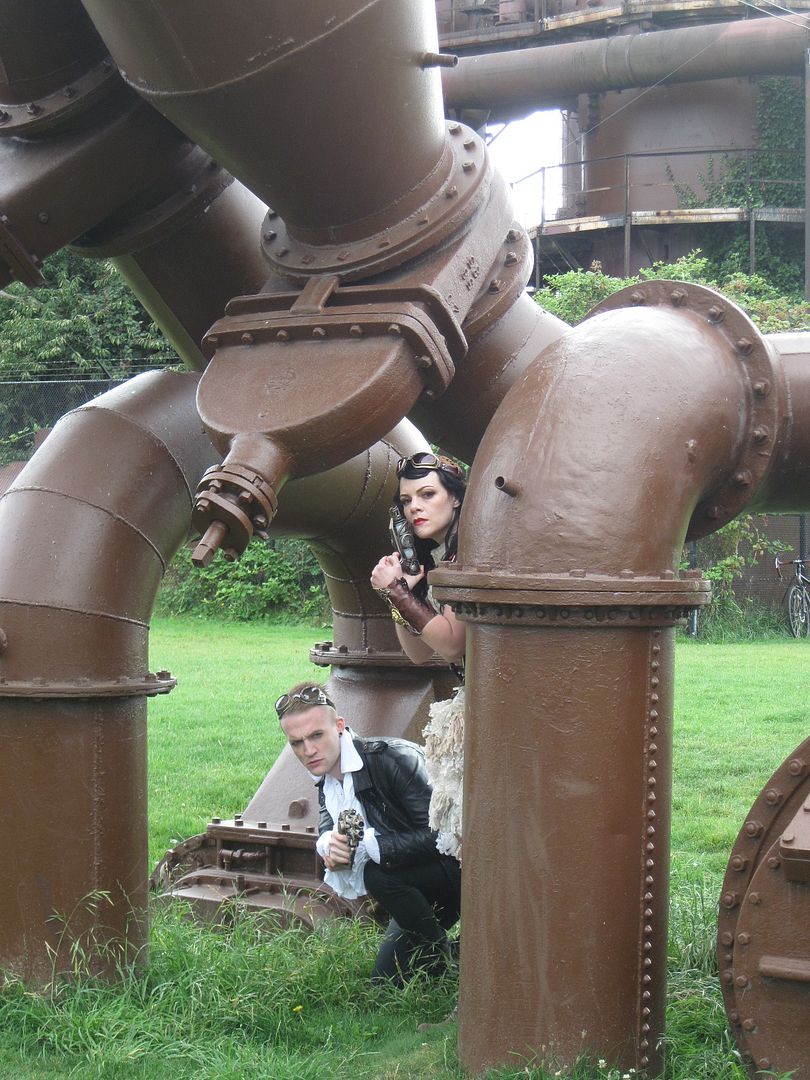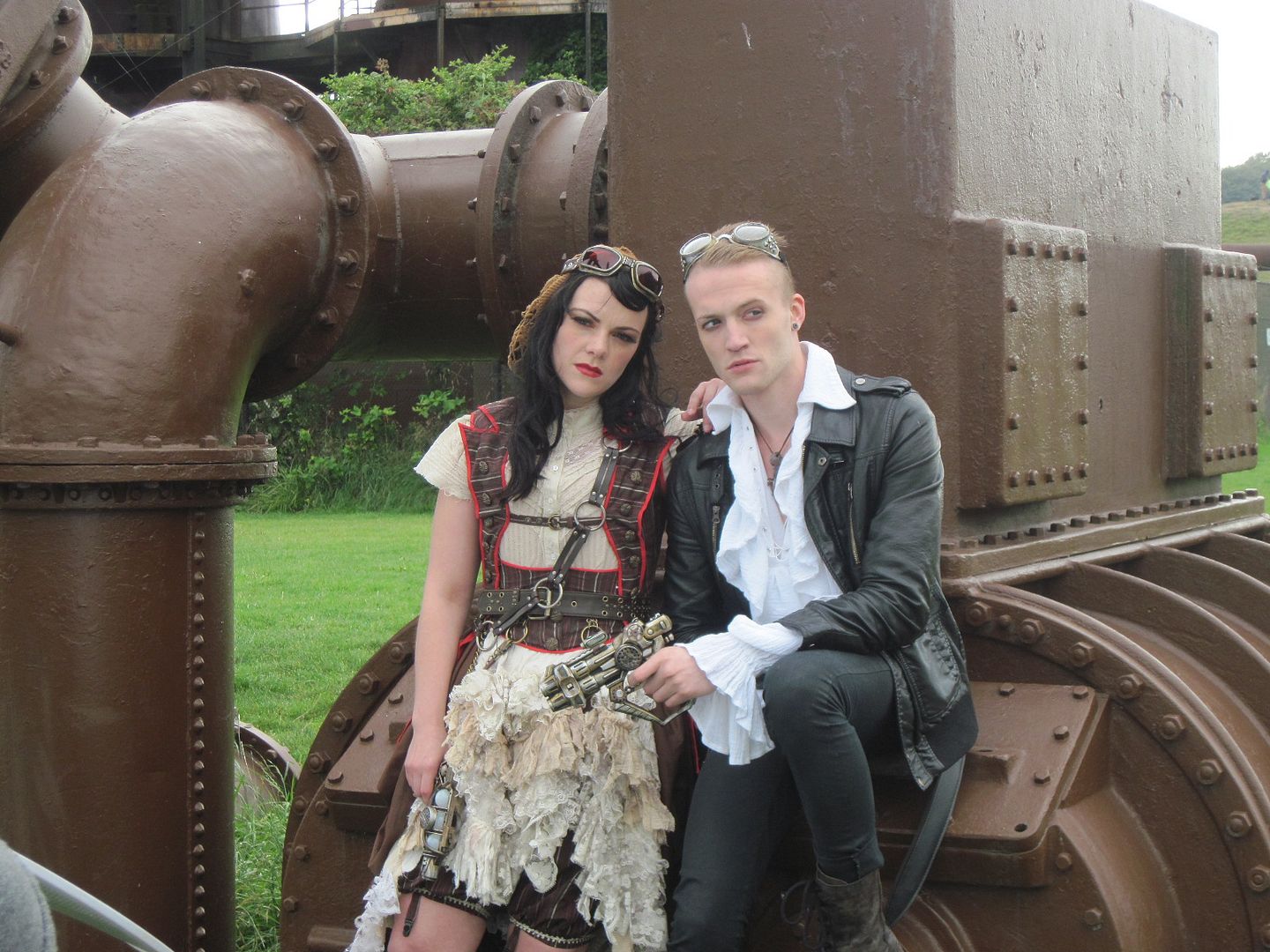 Love this next shot...I don't know what's going on, but Christopher seems to be having a stare-down with Tyson!

Everyone loved playing with the guns!  I'm kinda surprised the police didn't show up to arrest us, with all the guns, swords, and knives we were packin'.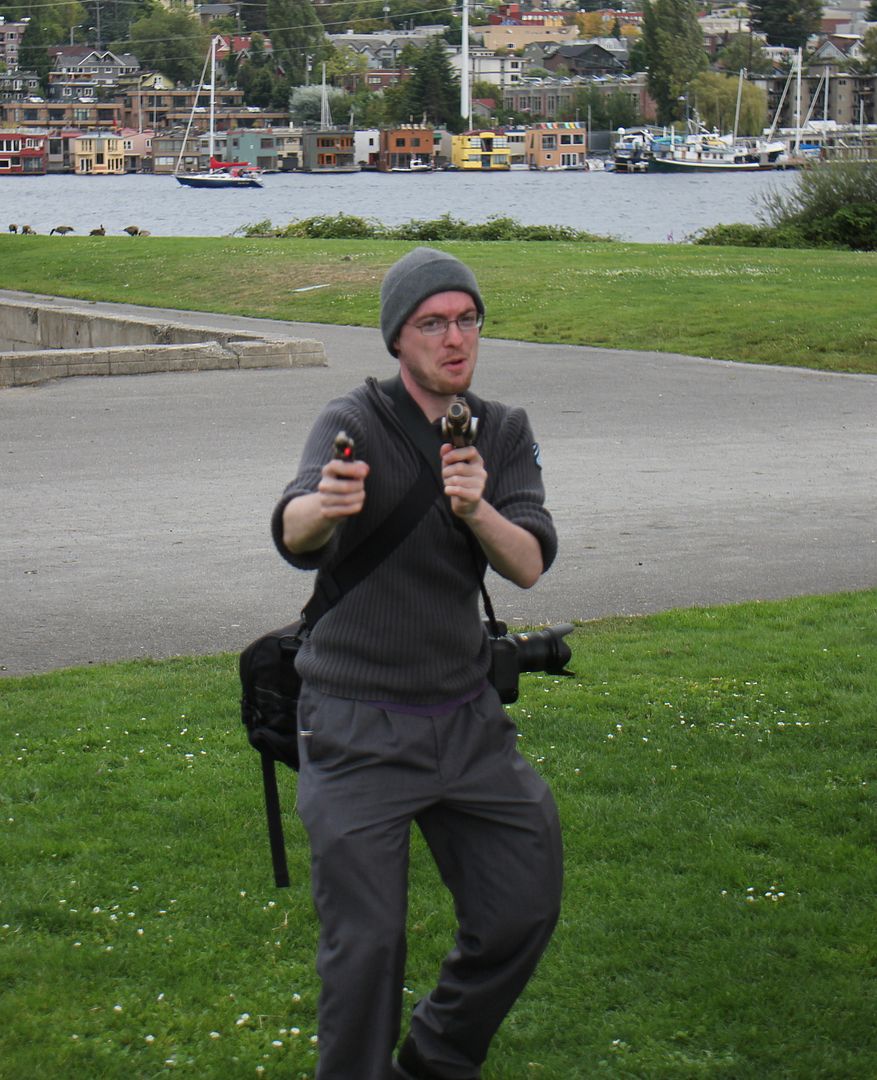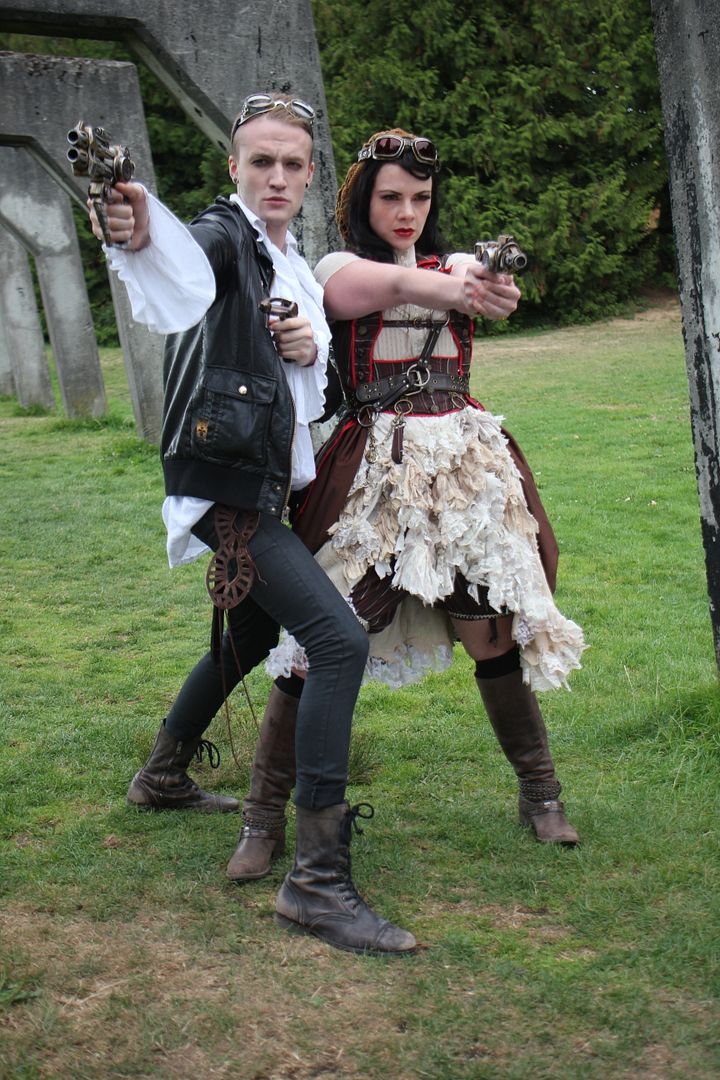 I have a great fondness for that costume...it was the very first steampunk outfit I ever made!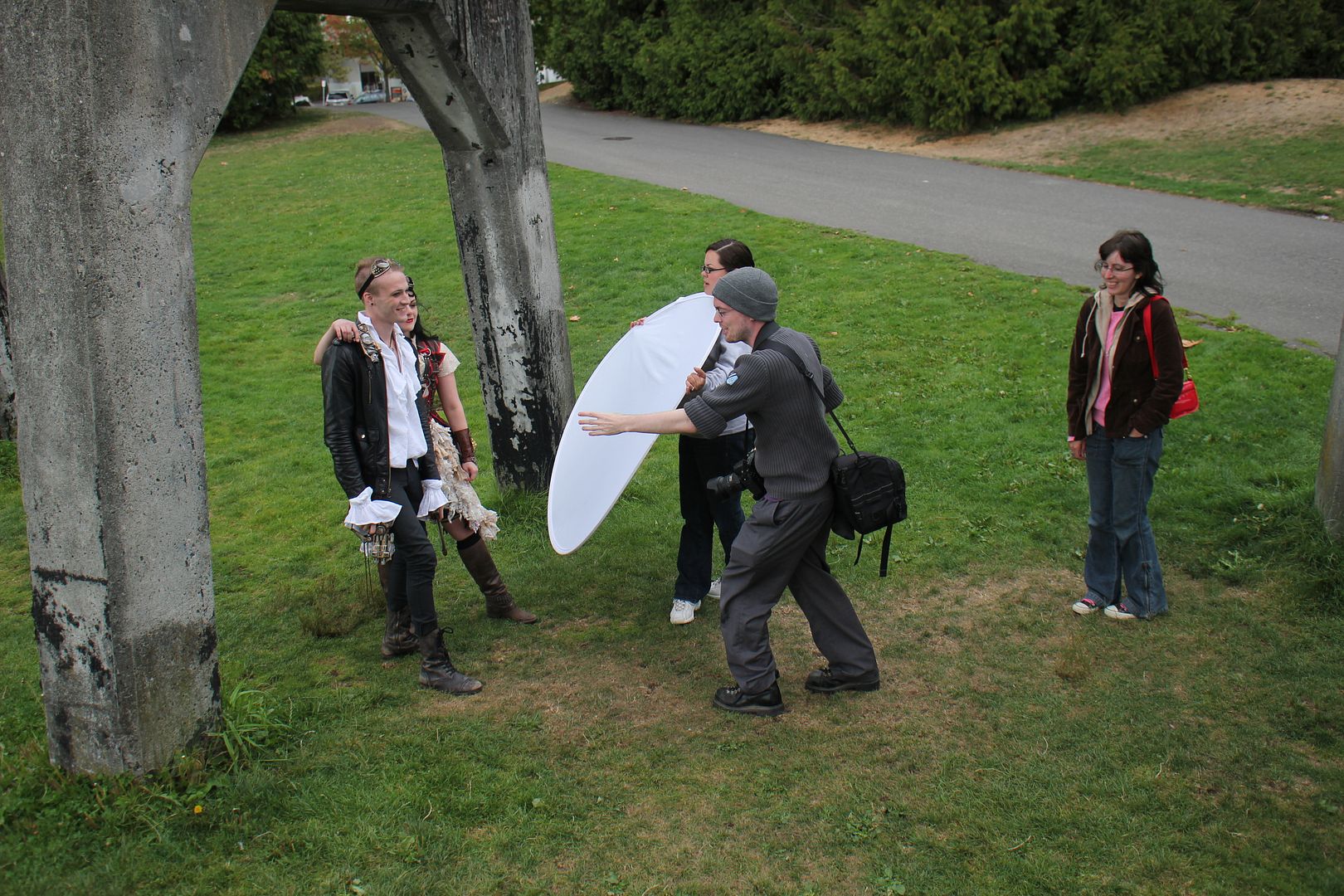 Tyson, demonstrating how to climb the side of an airship while shooting.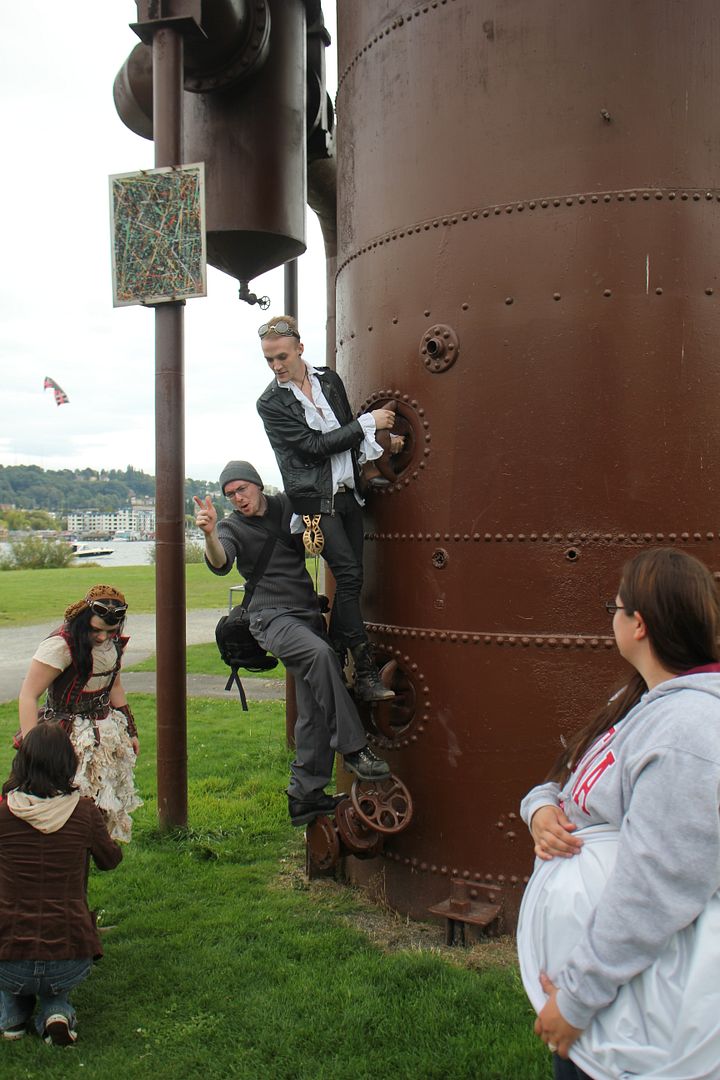 After we finished the Great Pirate Battle at Gasworks, we went to another Seattle location, Kerry park.  It was very small, but it did have an interesting sculpture...and lots of milling tourists!
For this shoot, Jadi wore my Ottoman outfit.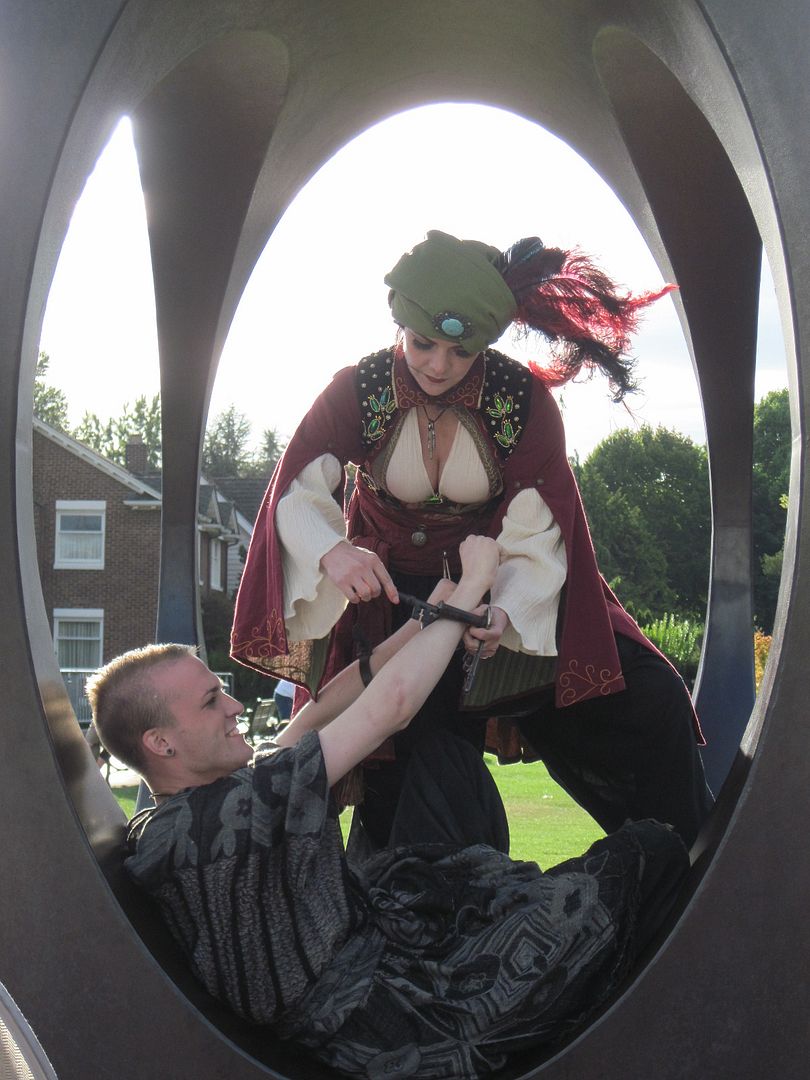 The models shared some tender moments.... (lookit how pretty the beetlewing embroidery is on that jacket!!!)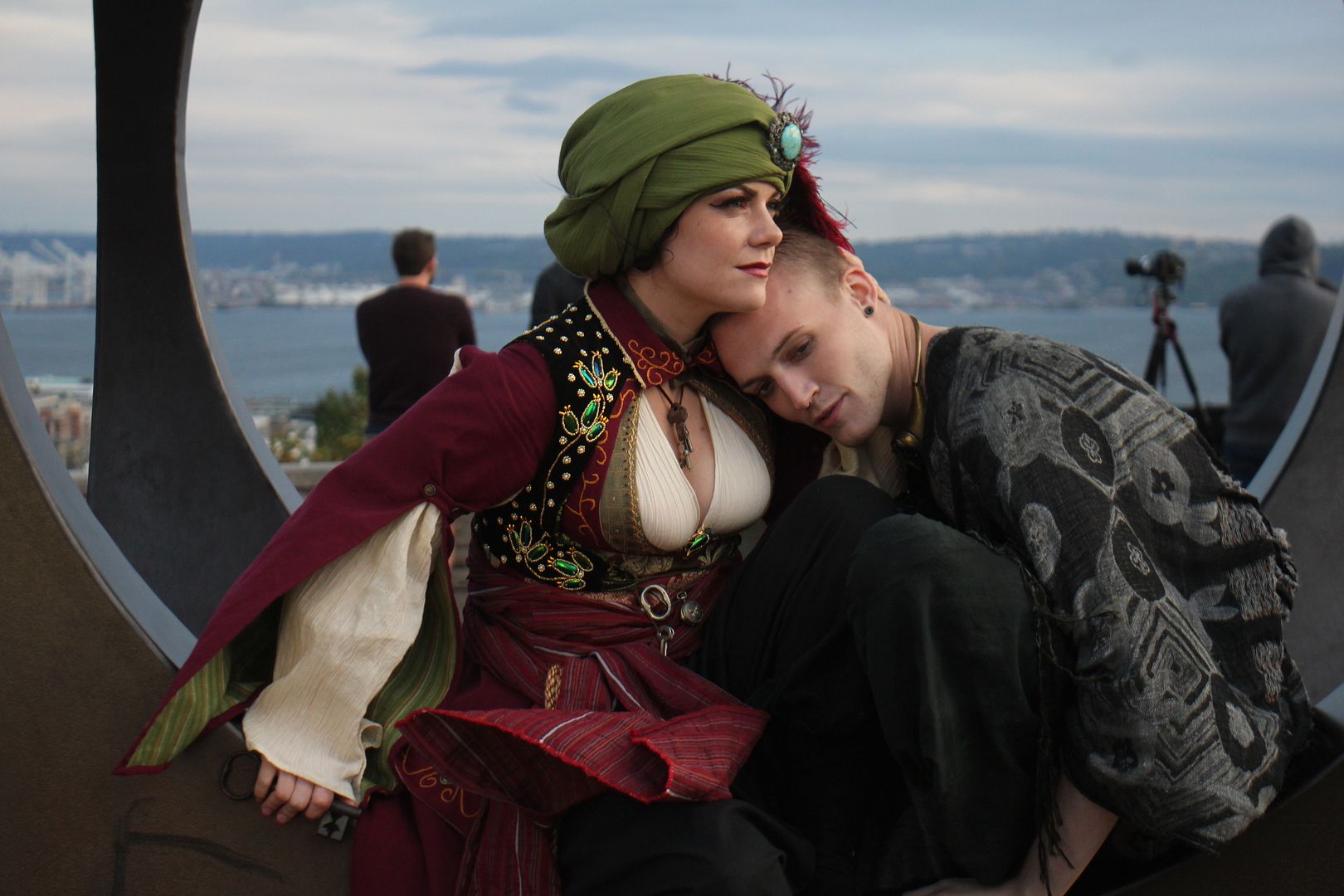 ....but this happened too!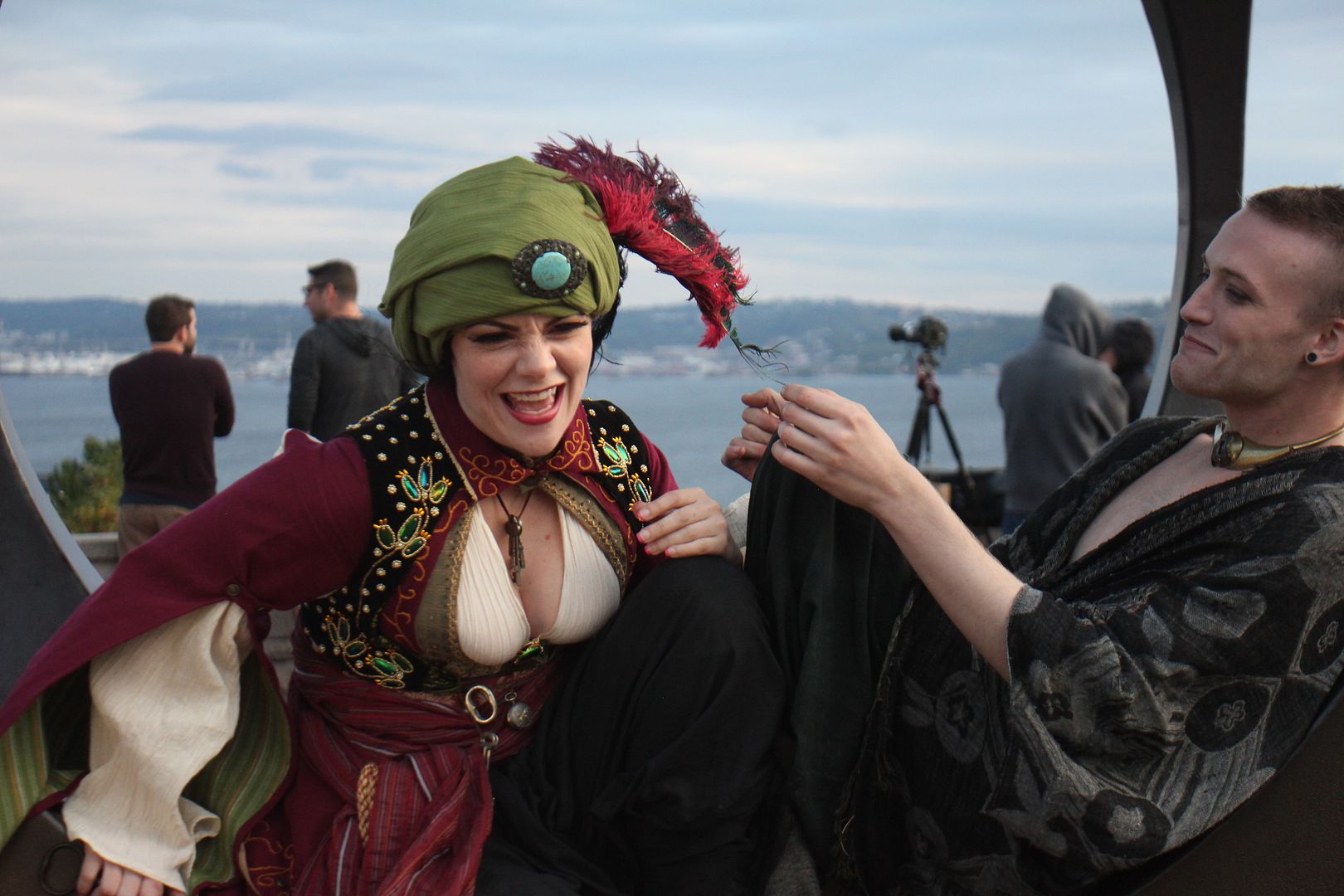 That feathers on her turban were very unruly in the wind....as were the before-mentioned tourists!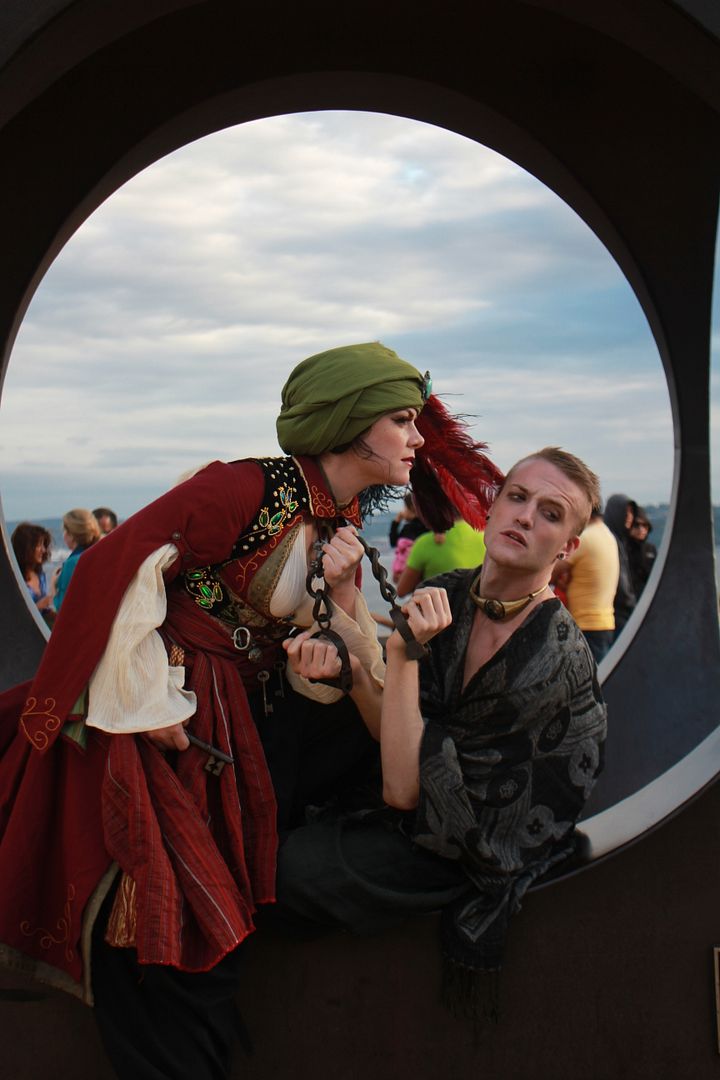 Time out for feather-fixing...and a little key-wrangling.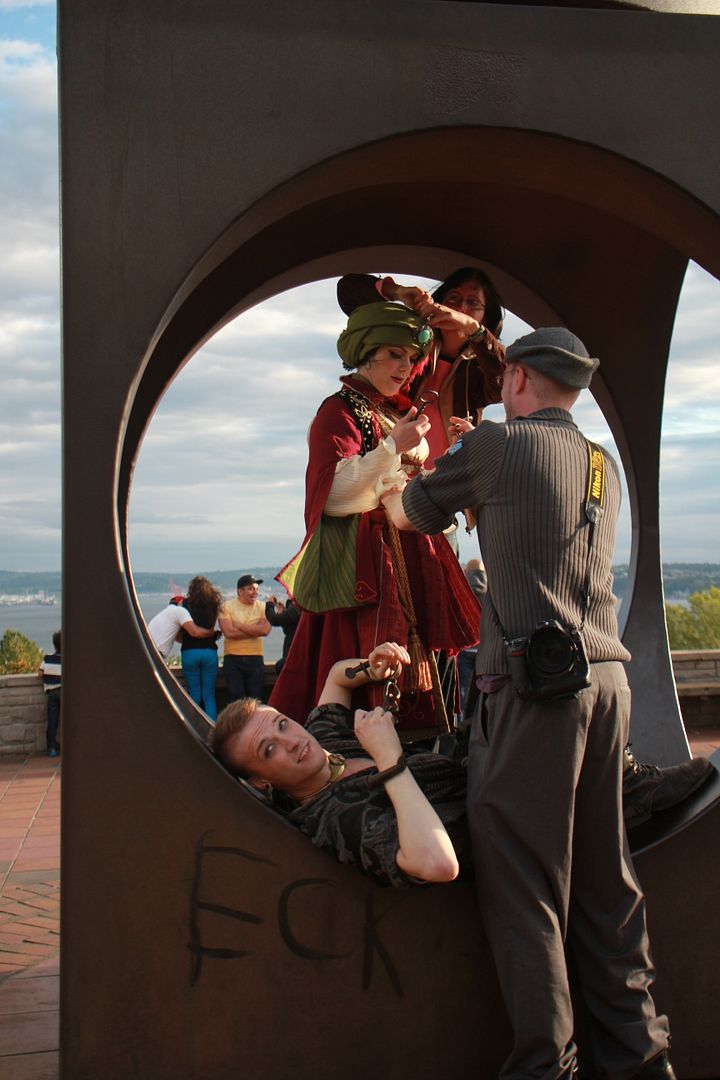 Then I came home and unpacked the car and put everything away.  GAH.
But it was so much fun, and everyone was so great to work with!
My photobucket album, with ALL the pictures is here.