Last weekend, I got to spend two days with photographer Tyson Vick.  Besides being amazing with a camera, he's also a fabulous costumer!  I'm still in awe of his recreation (embroidery and all) of this historical outfit.  Tyson and I have been talking costuming and steampunk online for awhile now, so it was wonderful to finally meet him in person. 
He had an idea for a steampunk photoshoot based around the Opium Wars, and wanted to use my costumes for the lady models.  We went to Fort Casey, WA for the first day, and used the WWII bunkers for our background.  Lovely Meilyn was our evil steampunk villain, and Christopher our hero-in-distress.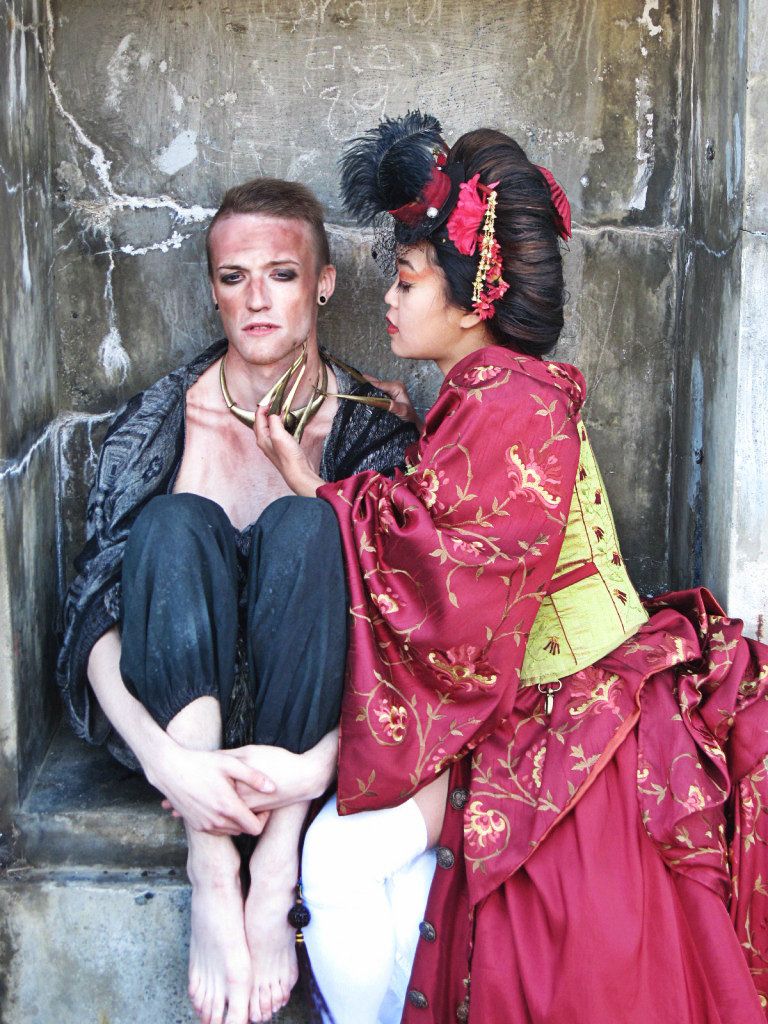 I can't share any of the actual pictures Tyson took until they are published (which will be next summer) but I brought my camera and took a few to give you the idea of what we did.  Tyson's will be MUCH better! 
It was quite odd to see my costumes on another woman; when her back was turned it was almost like I was standing next to myself!  An eerie-cool feeling!  This one is, of course, my Steampunk Geisha.  The wig was made by Tyson...another of his many talents!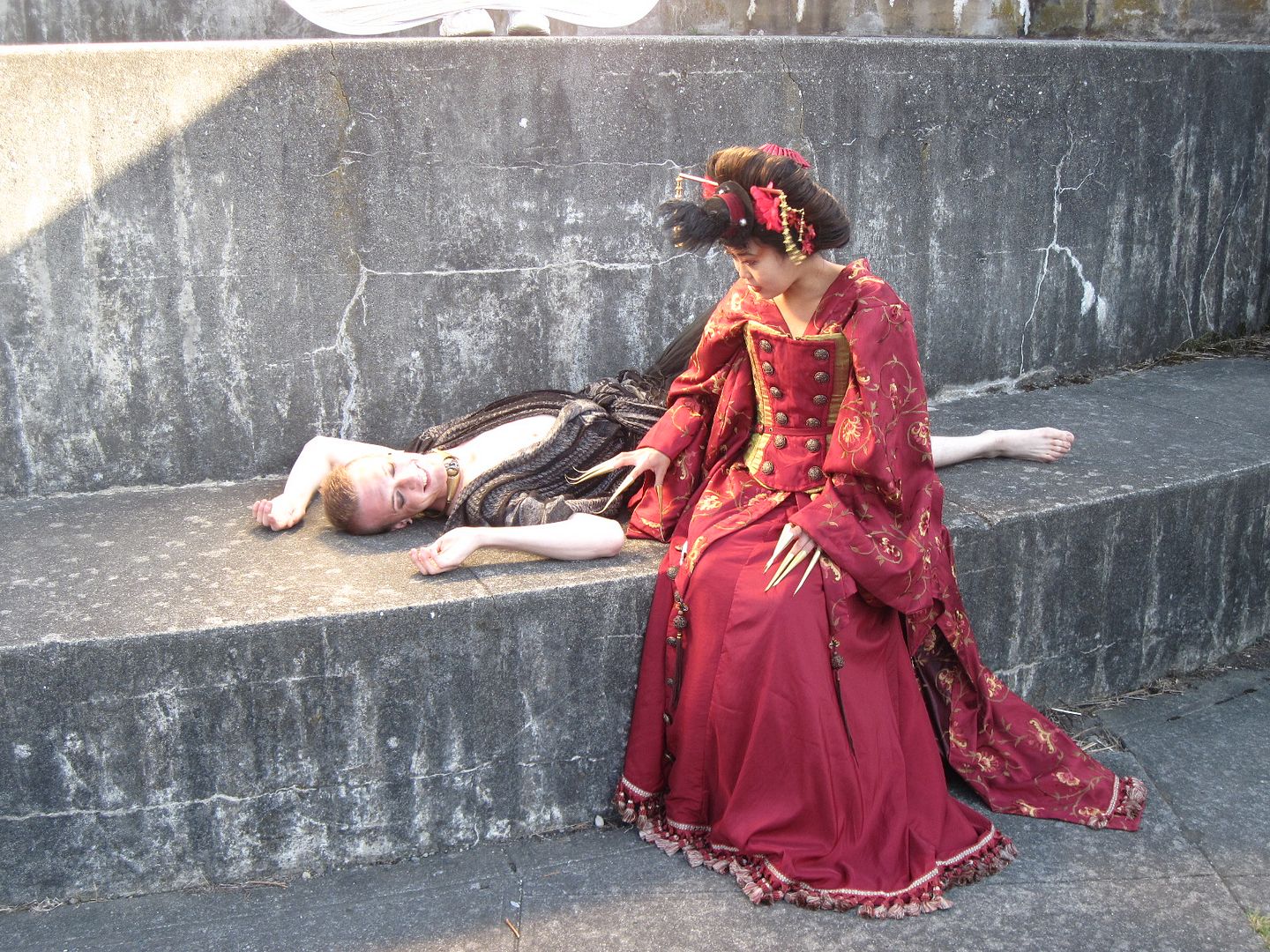 Christopher was genuinely terrorized by Meilyn's long metal fingertips!
I helped Tyson's friend and assistant, Lizzie, with light reflection.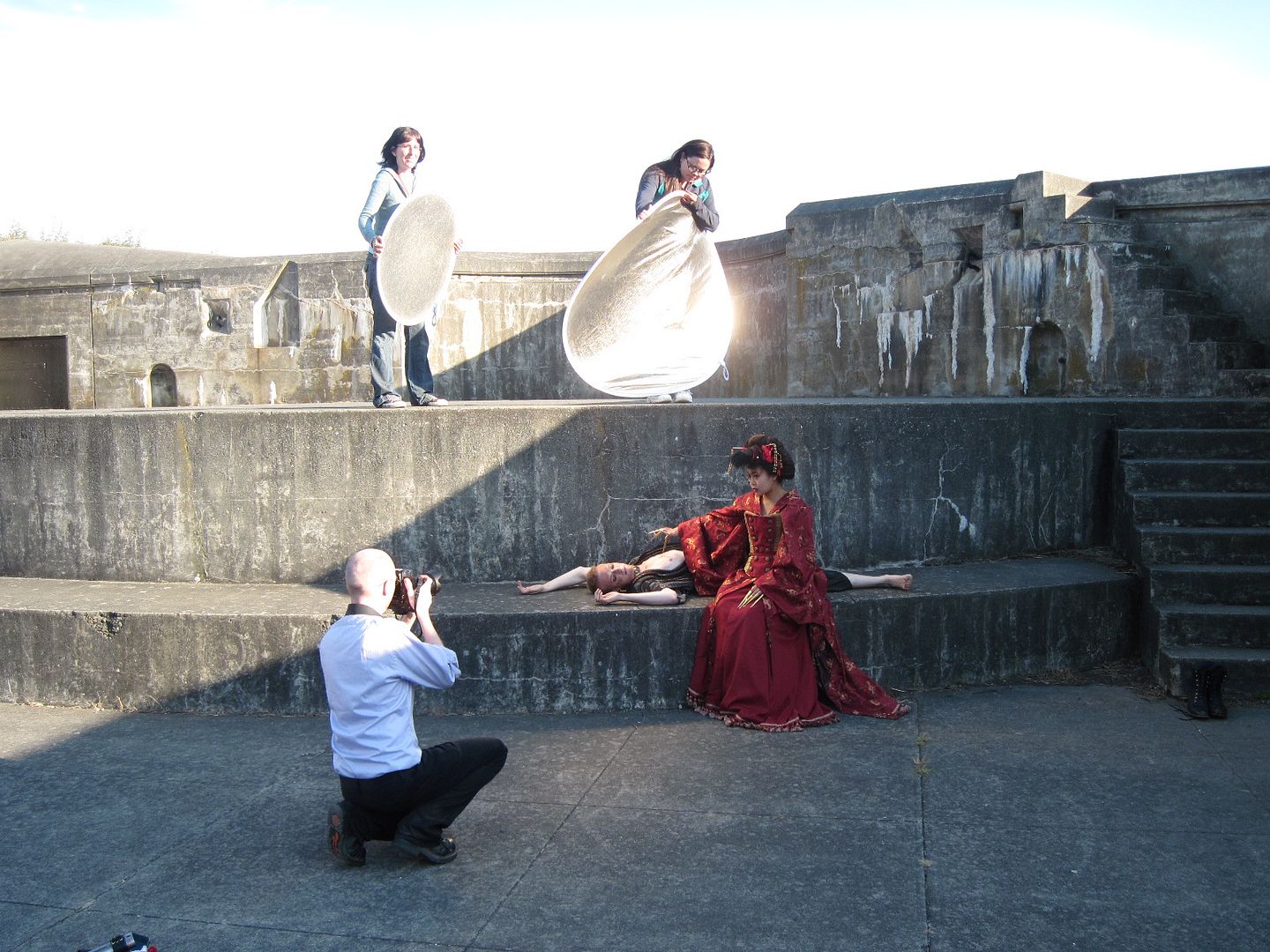 The other costume of mine we used on this day was my pirate coat (given a steampunk twist with the addition of a bustled skirt and modded shotgun.)
The models enjoyed the steampunk props.  Meilyn told me that this was the longest shoot she'd worked on...but the most fun!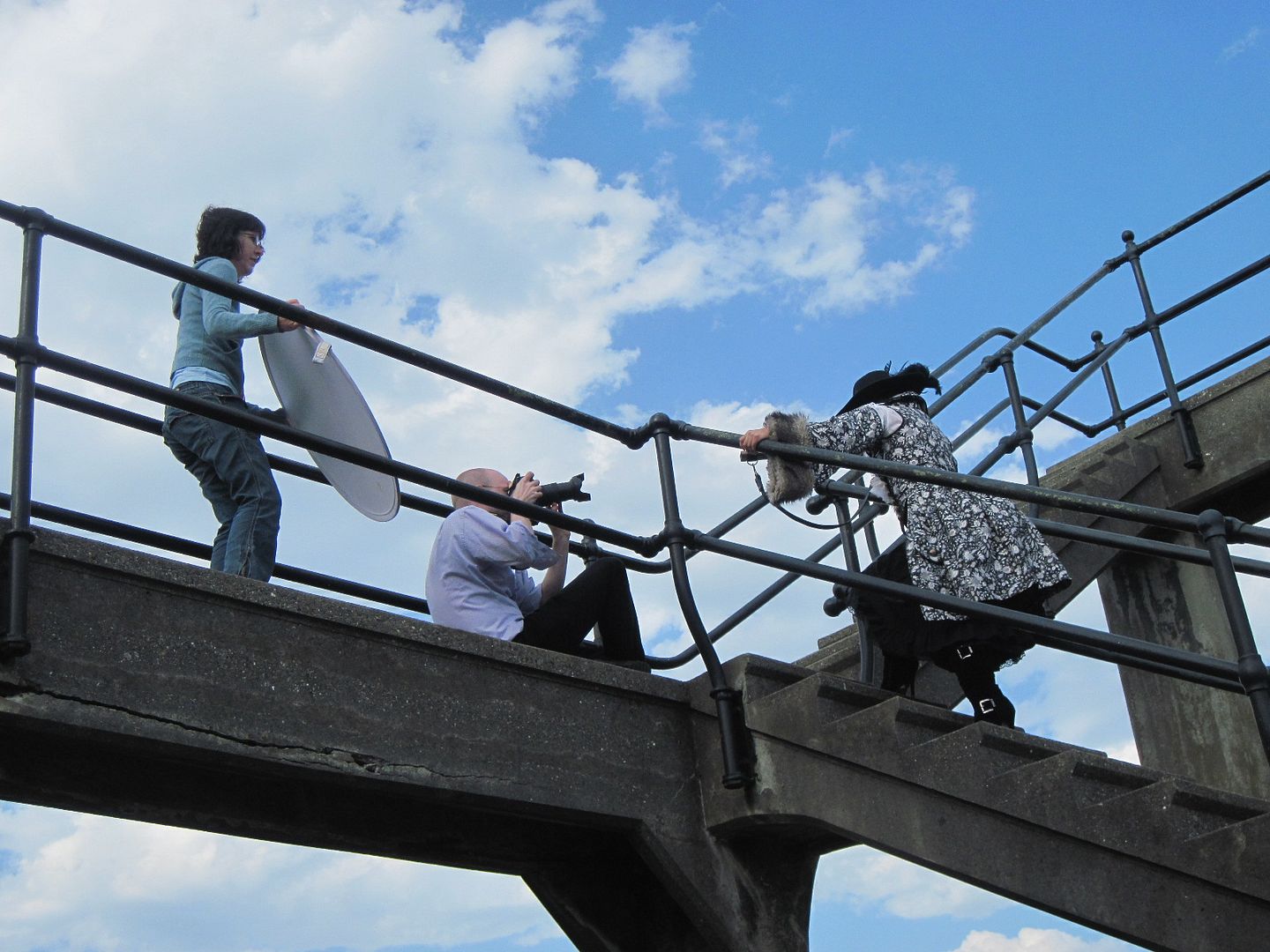 Besides being fun, it was just slightly death-defying - at least to this height-phobic costumer!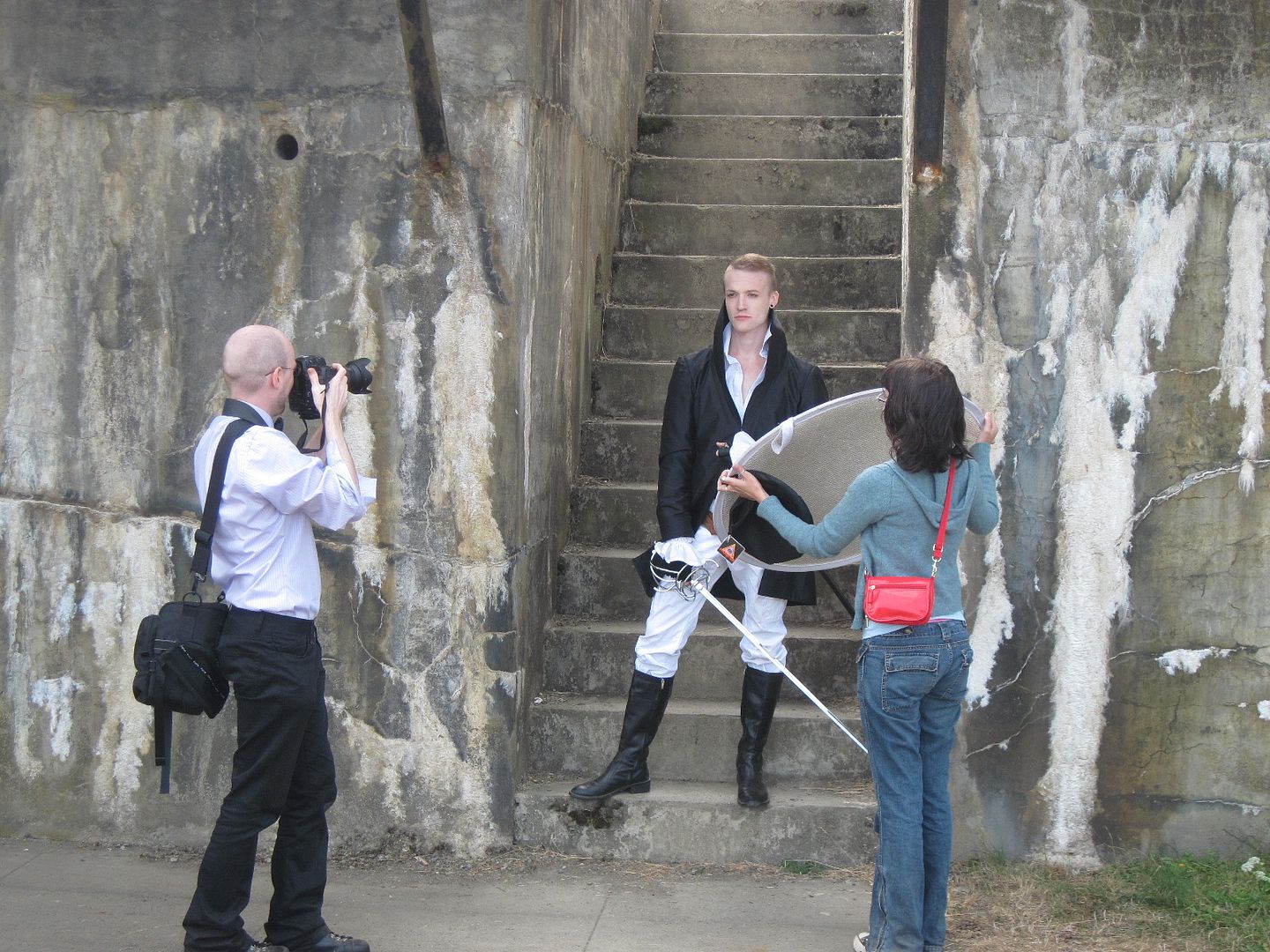 This was my first photoshoot, and I had a blast.  Tyson's a great guy, and easy to work with, and the models were high-energy and fun.
If you want to see even more pictures, you can visit my photobucket for ALL the pics I took on Day One.

Tomorrow I'll give you part II, in which our intrepid team explores Gasworks Park in Seattle!