| | |
| --- | --- |
| Posted by dragonflydesignsbyalisa on July 10, 2012 at 10:15 PM | |
Here you are!  Pictures of me wearing it!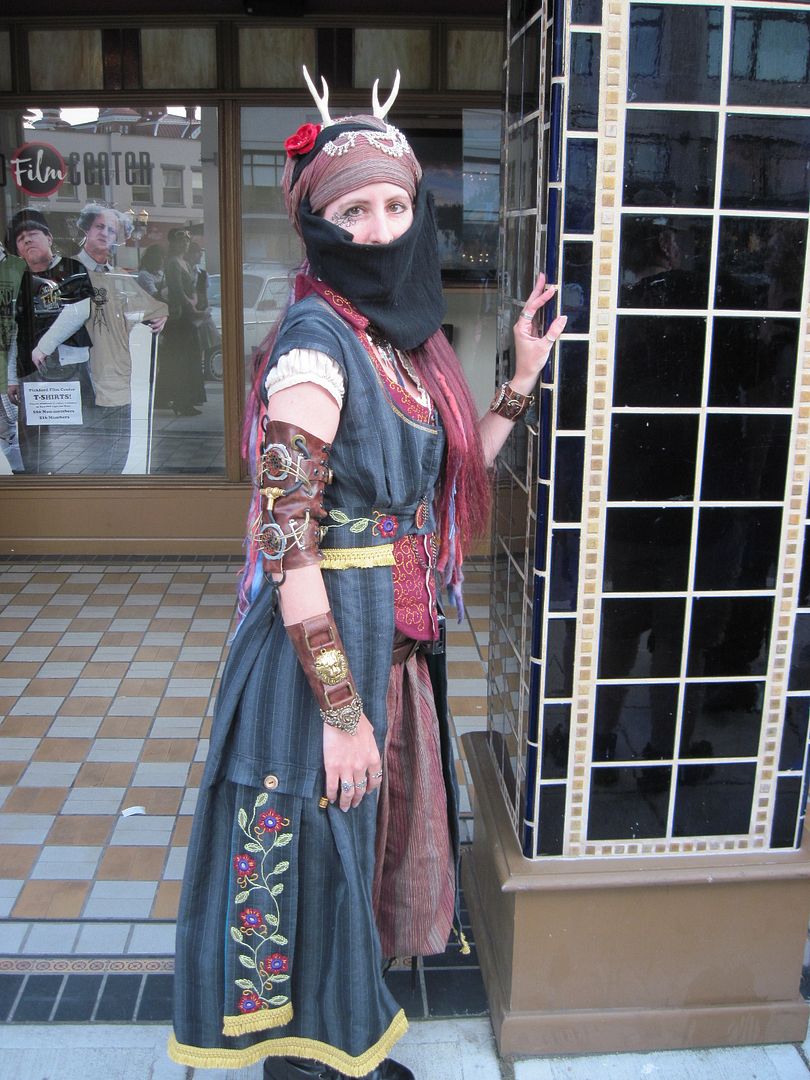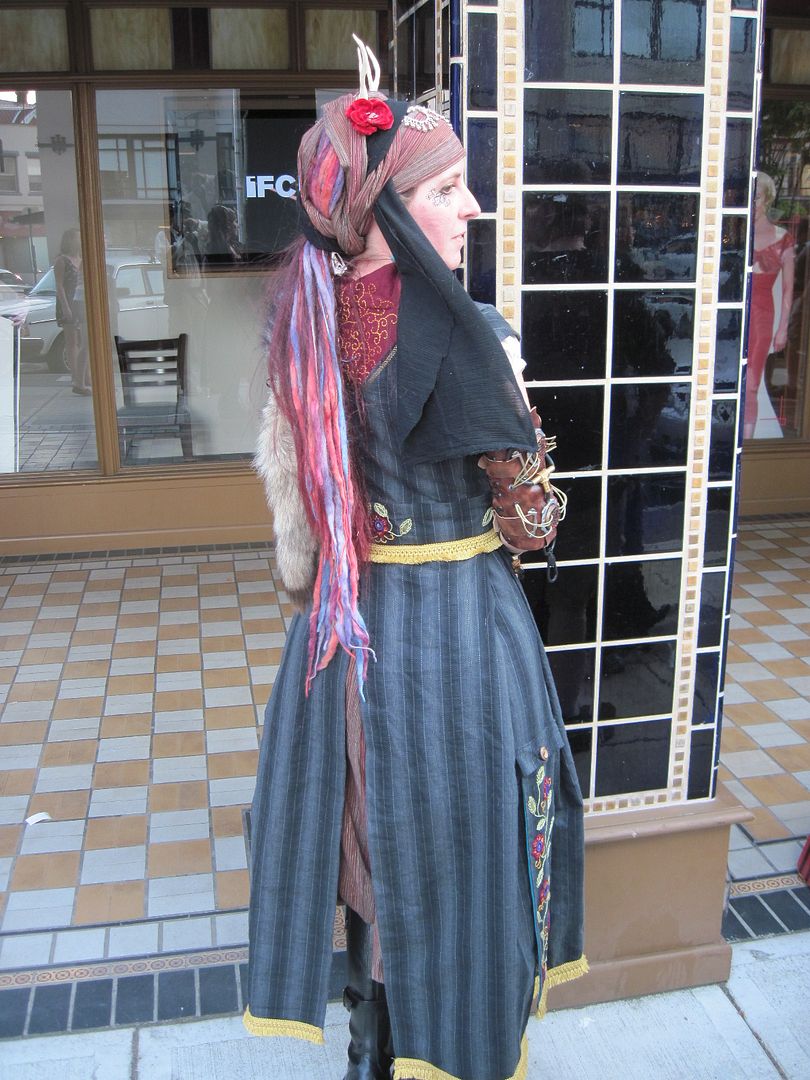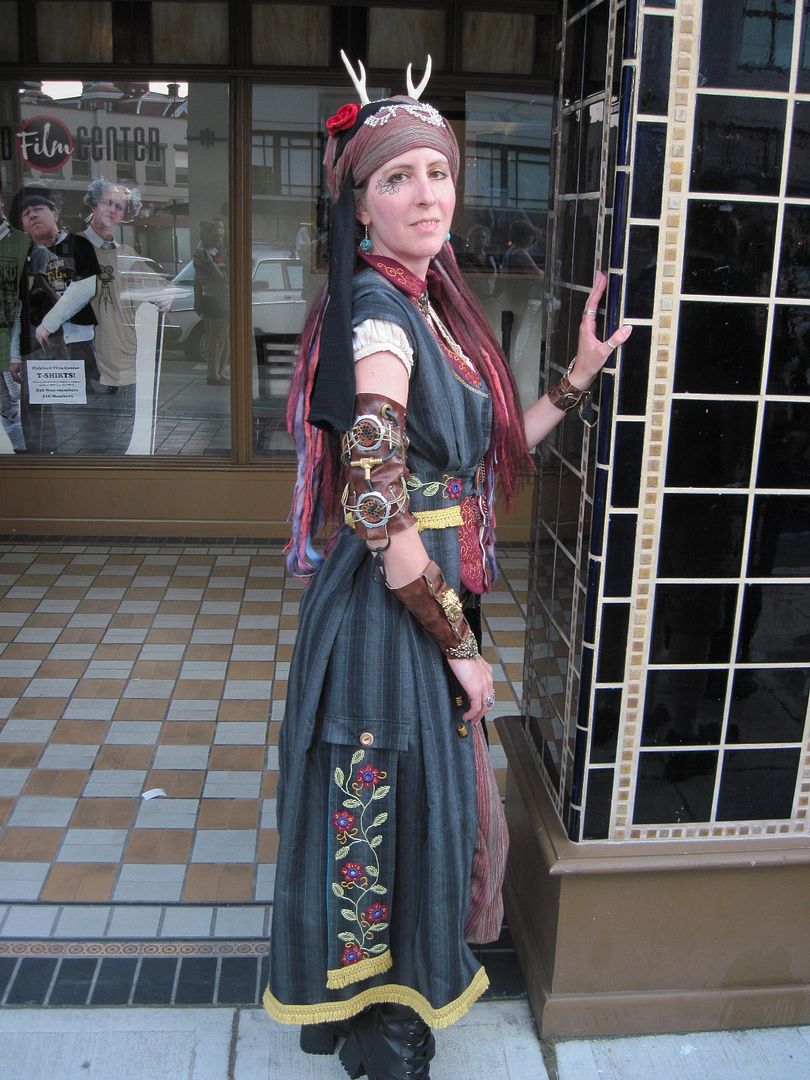 It was a very comfortable costume to wear.  I had *some* worries that the weight of the headdress/falls would make it start to slip back too far on my head - especially with all the dancing and jumping, but it all stayed perfectly fine and didn't even give me headache...which was my other worry, as I have a sensitive head and even a simple headband will sometimes hurt me after a few hours.  Around my eye is a fake "henna" design I freehand drew on with liquid eyeliner.  Someone at the concert thought it was real henna!  I bought waterproof eyeliner for this because I wanted it to stay put even if I forgot it was there and rubbed my eye.  I bought cheap Wet n' Wild eyeliner, and by golly did it ever stay put!  I couldn't get it off even with makeup remover!  I had to basically *scrub* it off...which wasn't much fun since it was right around my eye.  Glad I didn't use it actually for it's purpose...I'd never have gotten it off! 
  But next time I want a temporary design on my hands or feet (or anywhere else more friendly to scrubbing, I'm definitely using this brand.  It STICKS.
Oh, and I also met this guy.  No idea who he is, but he seemed kinda cool....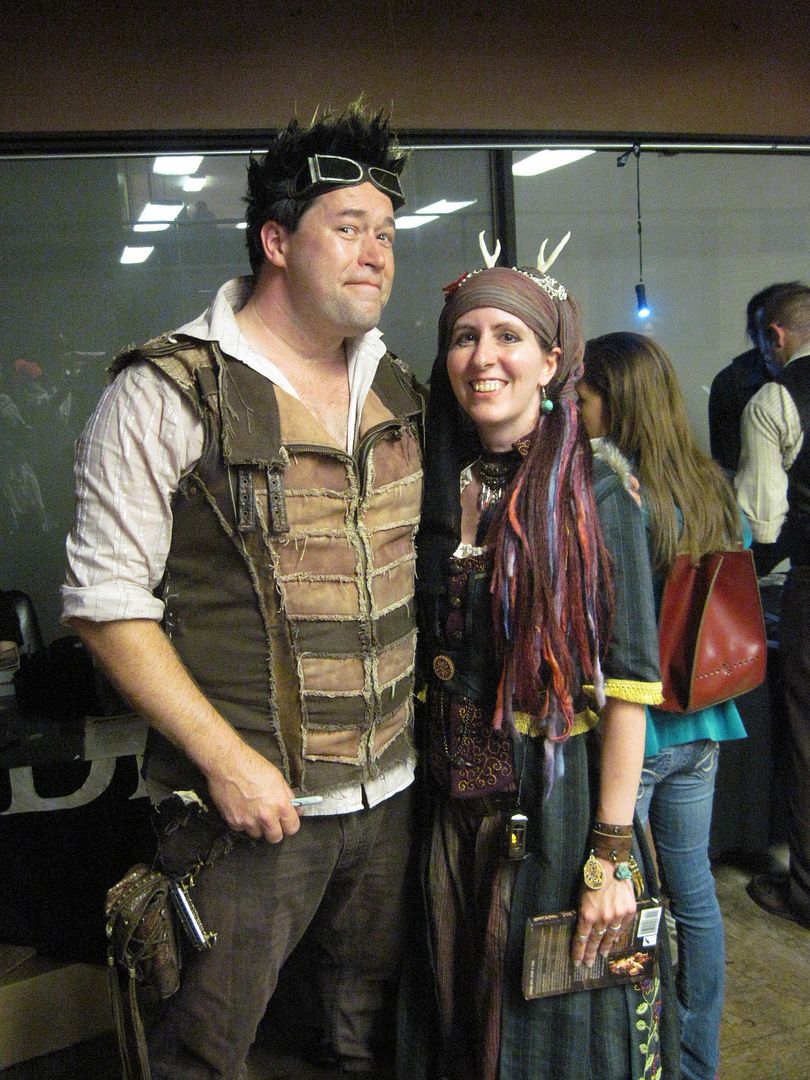 *not-so-quiet SQUEE at getting a picture with the guy who inspired my costume, while WEARING my costume*
More pictures and videos and a write-up about the concert itself, here on my other blog!
Oh, and here's a pretty poor video of my armpiece, in the dark, after the show.  You really can't see much, but you can see how the lights work!