| | |
| --- | --- |
| Posted by dragonflydesignsbyalisa on July 7, 2012 at 12:35 AM | |
It's DONE.  I decided not to finish the spats...I just didn't have the inspiration for how to finish them, so I'm leaving them for later.  In place of the spats, I'll wear my big boots...which actually matches the book description better anyway.

On to the pictures!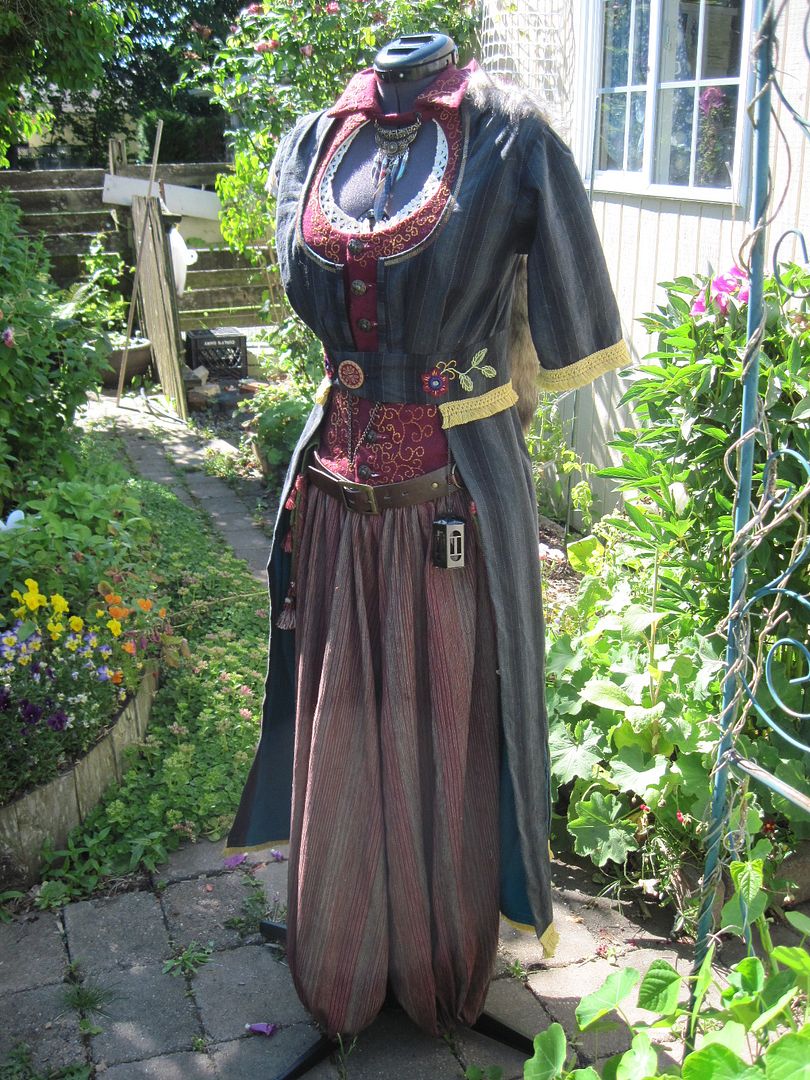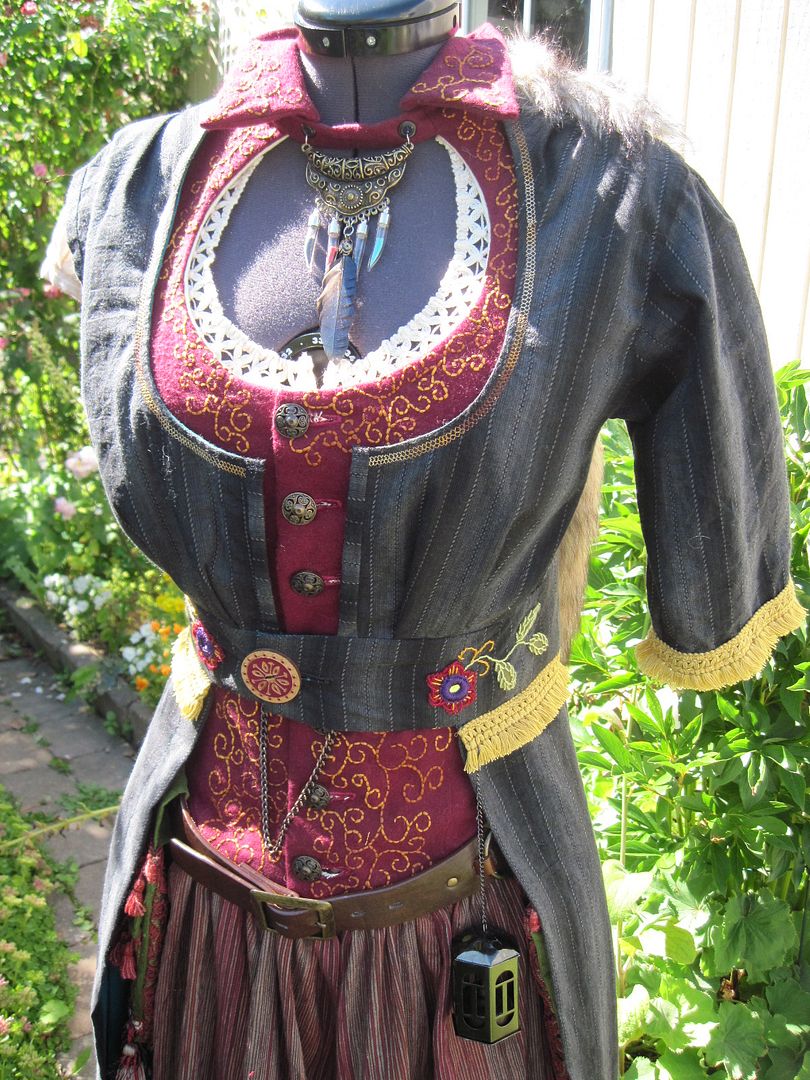 The necklace is little glass "talon" vials filled with colored sand. And a Jay's feather.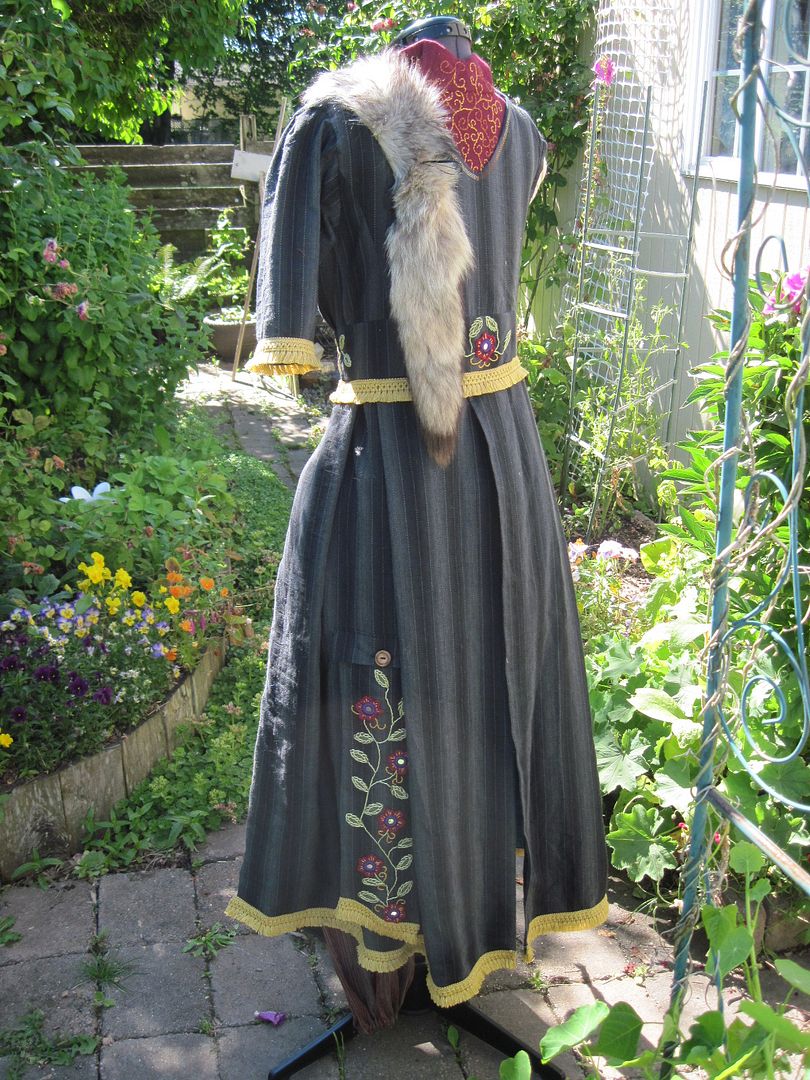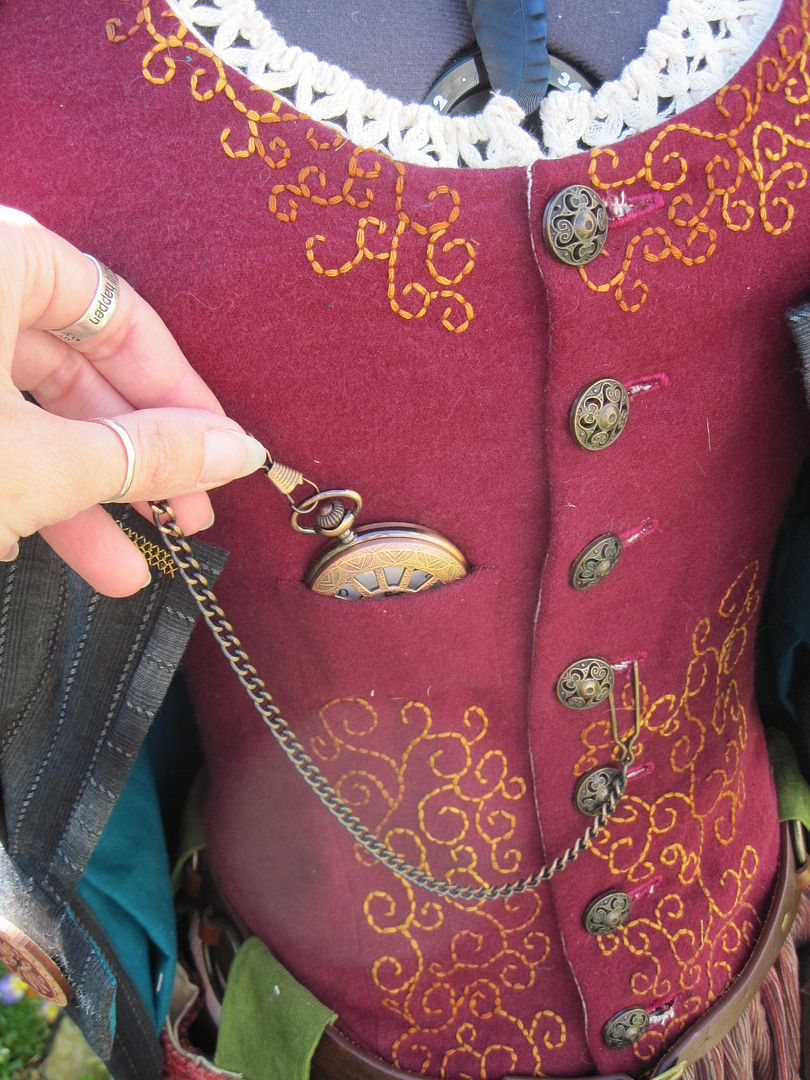 Hip pockets.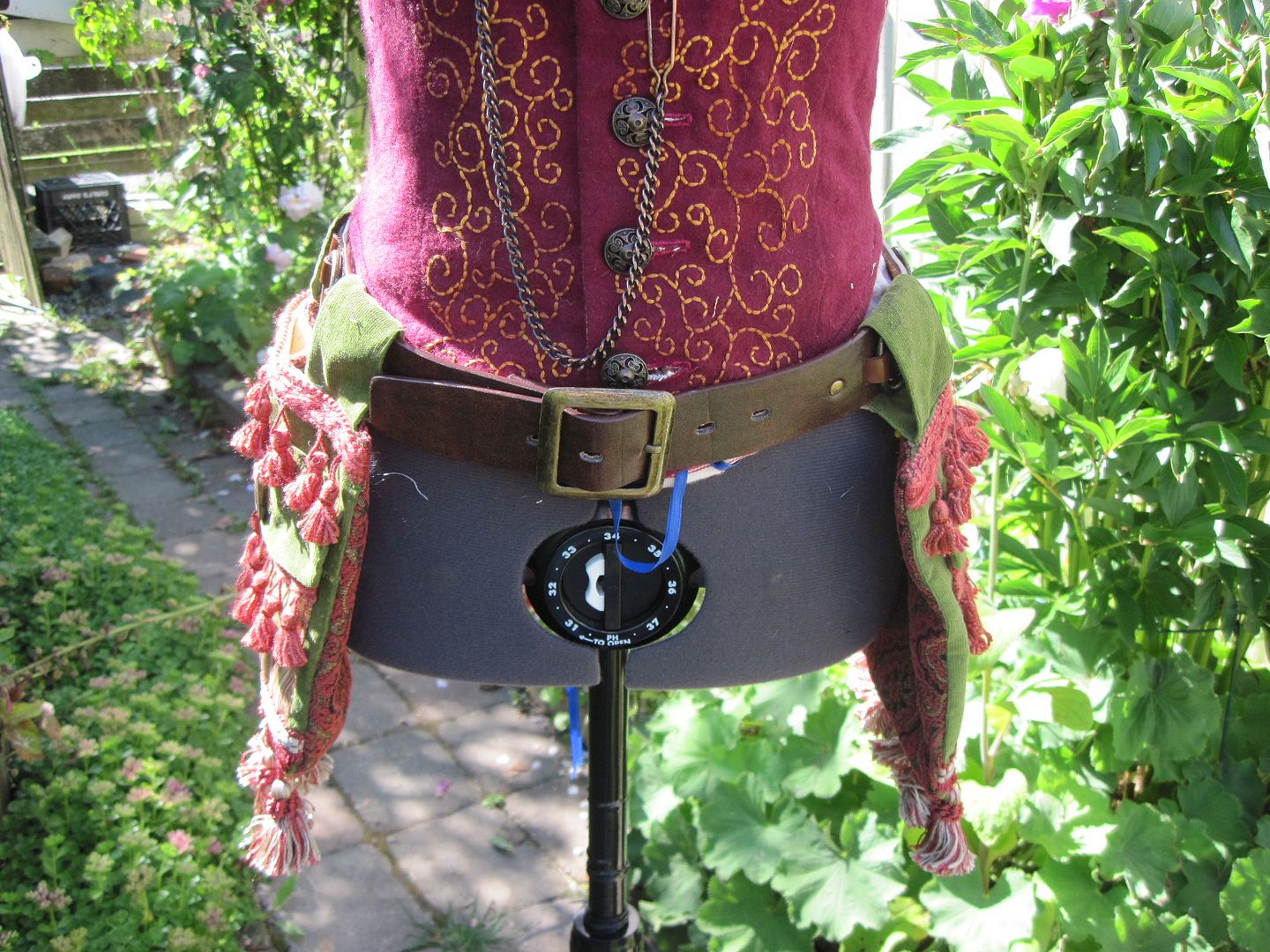 These fit my actual hips better!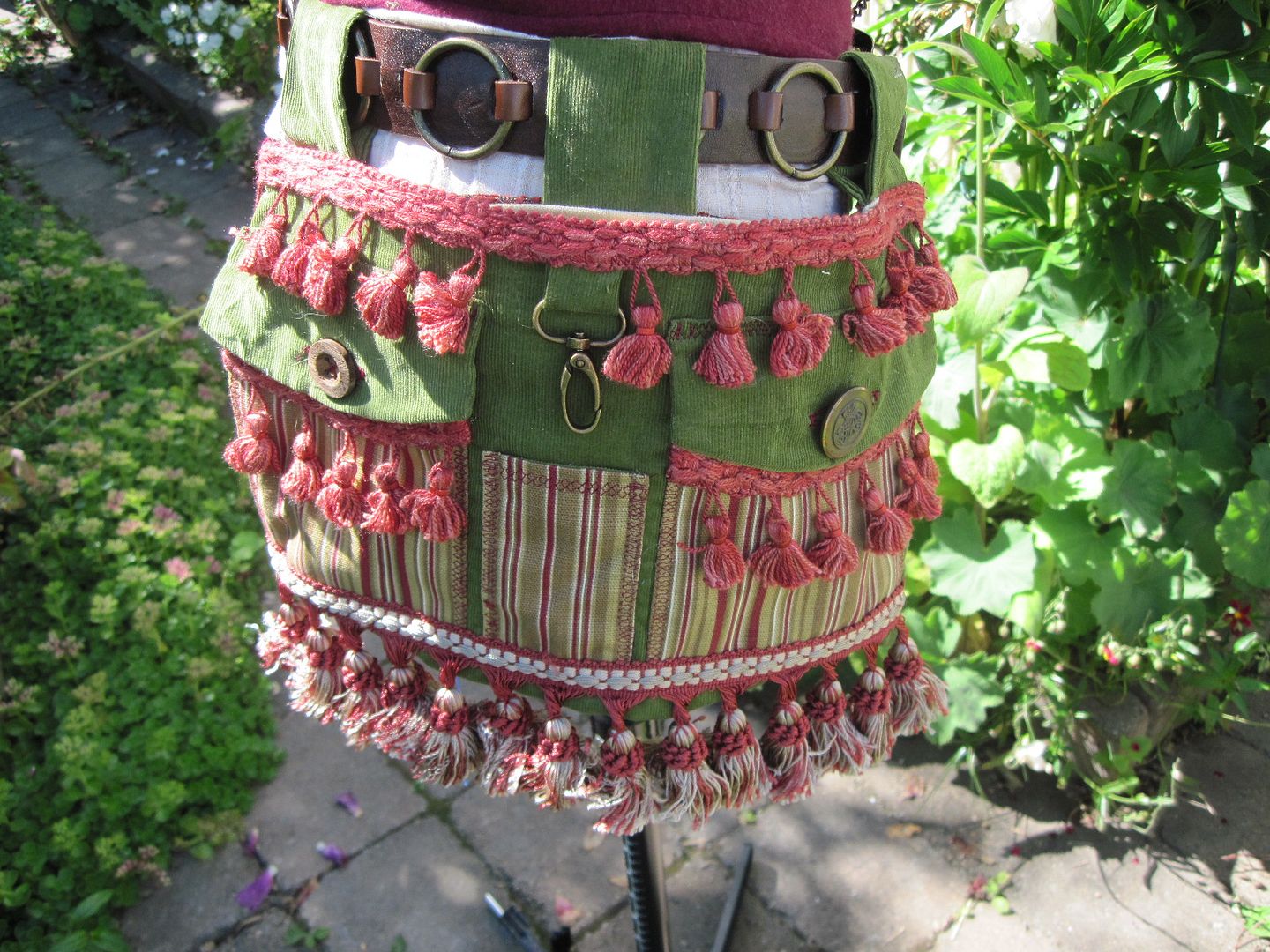 Pockets, pockets, everywhere!  Inside....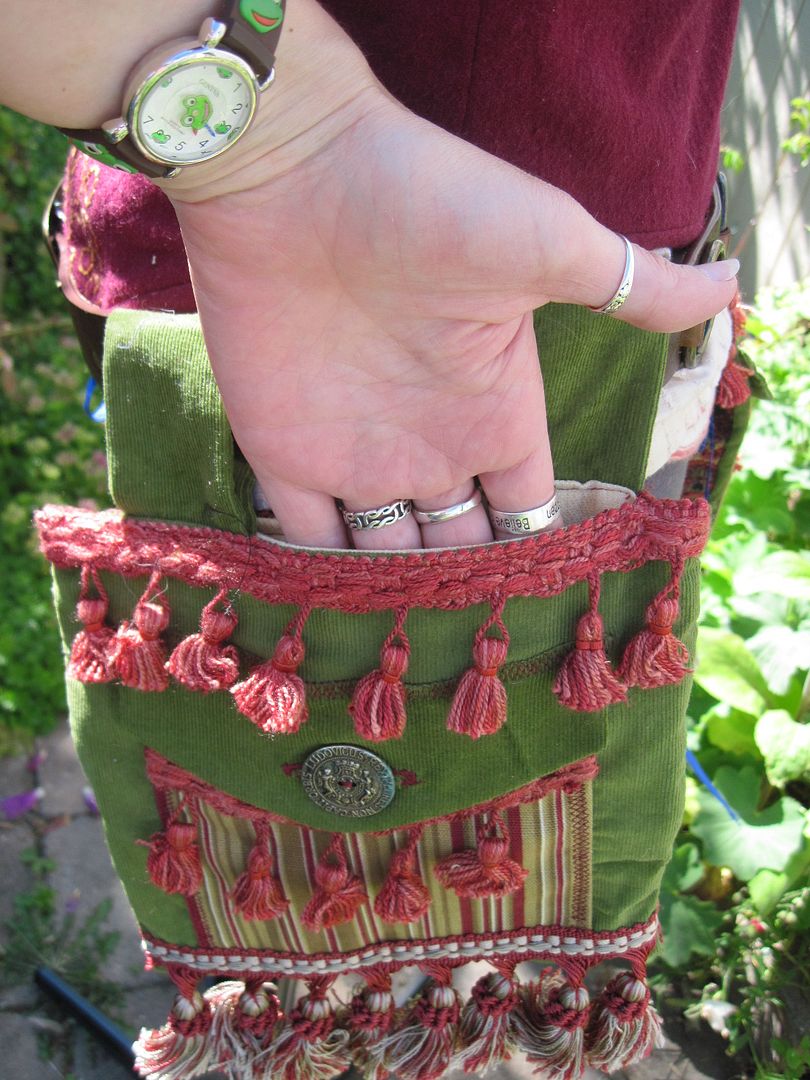 ...and outside...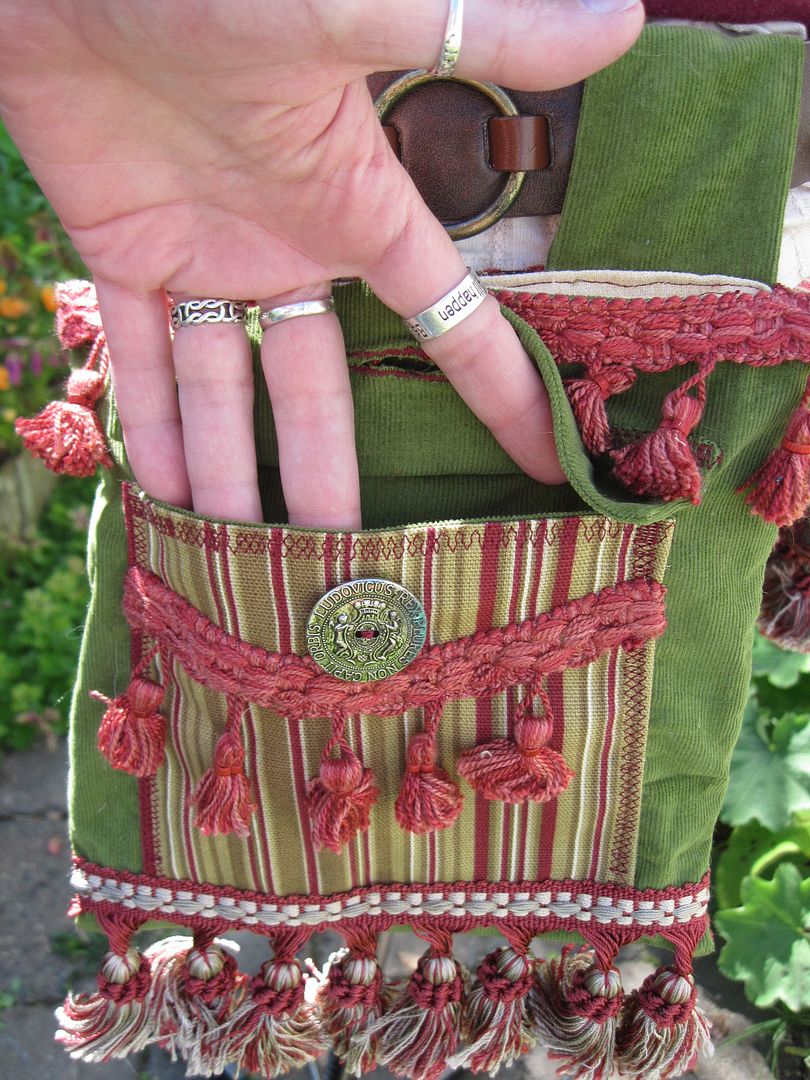 Plus, I made two wrist bracers. This one: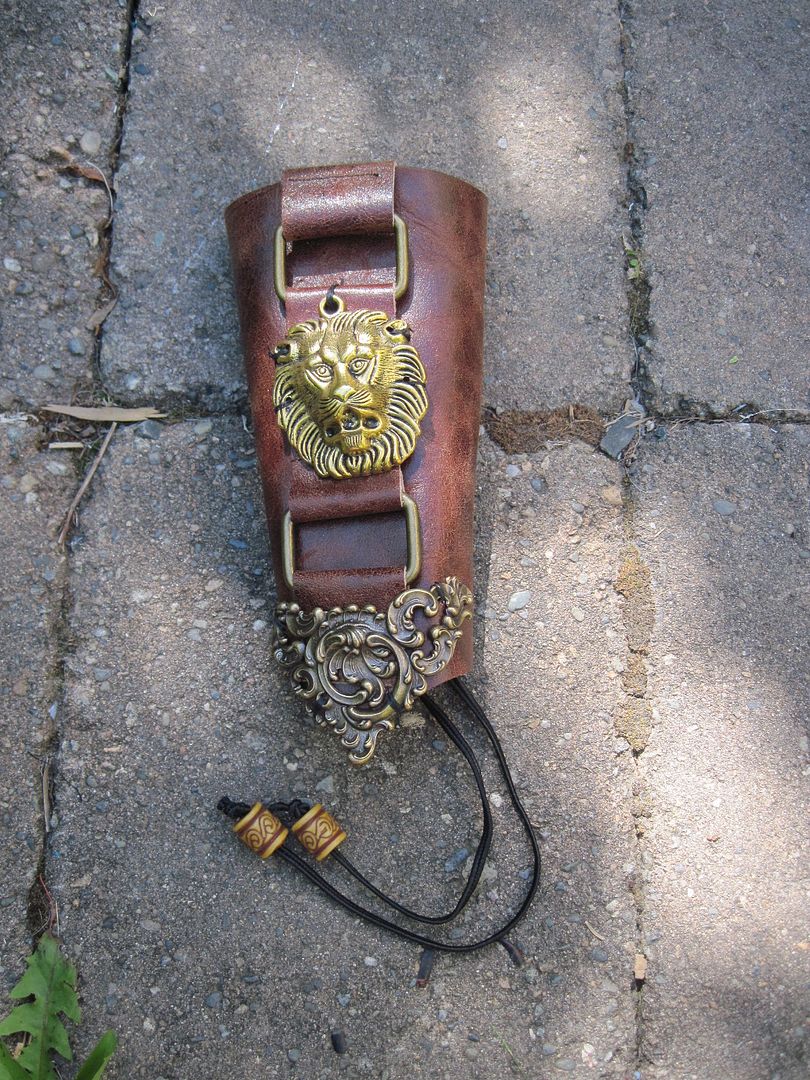 And this one: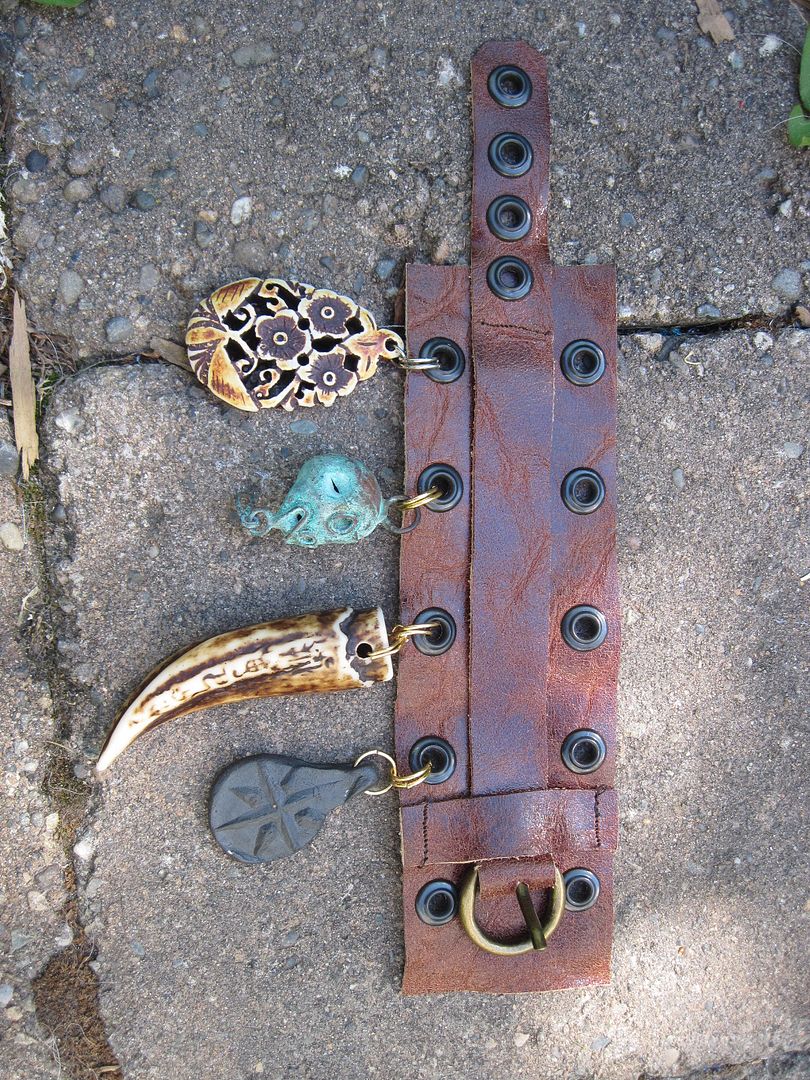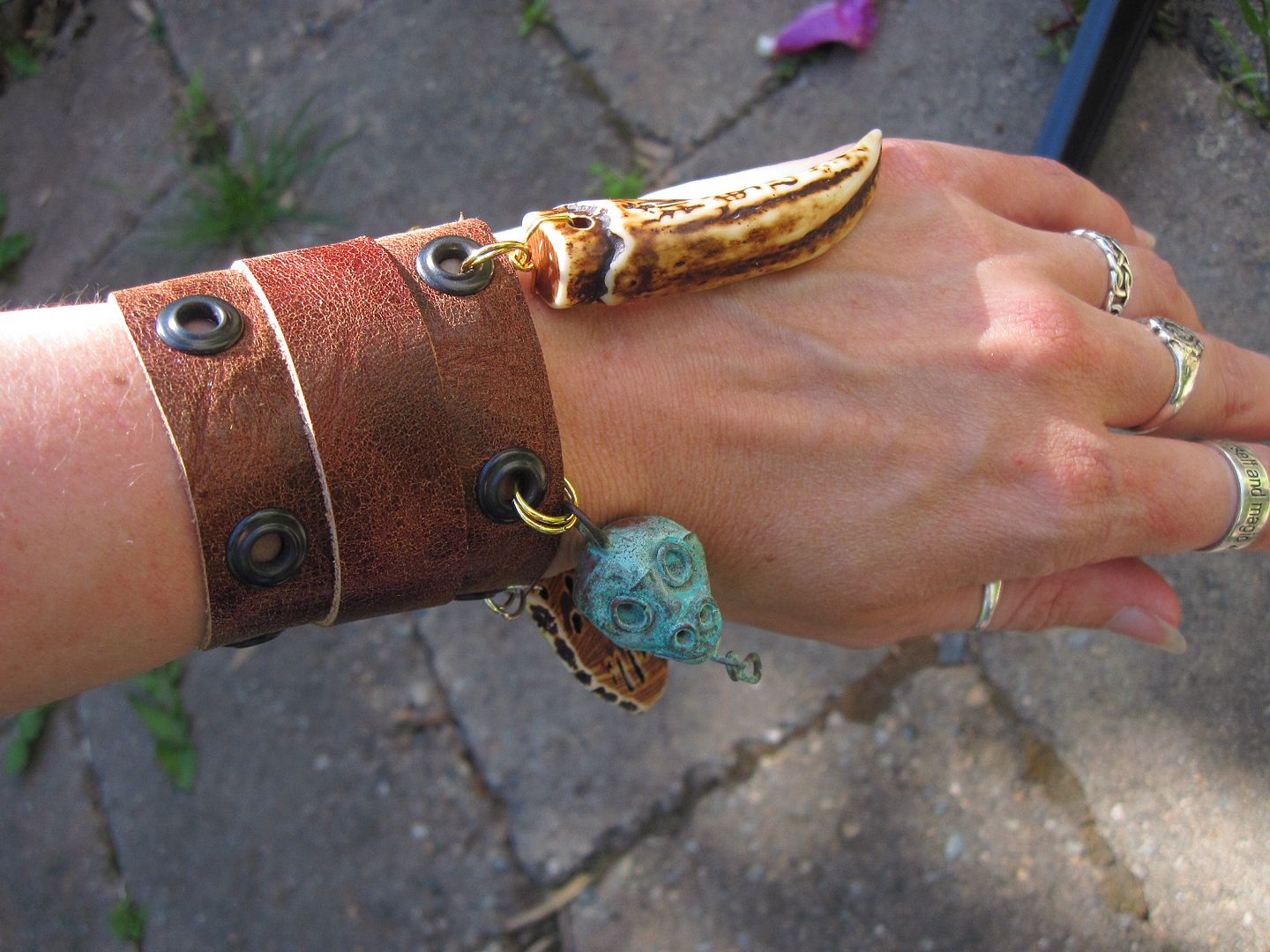 And then there's my hair/headdress.  I made a turban and falls.  And antlers!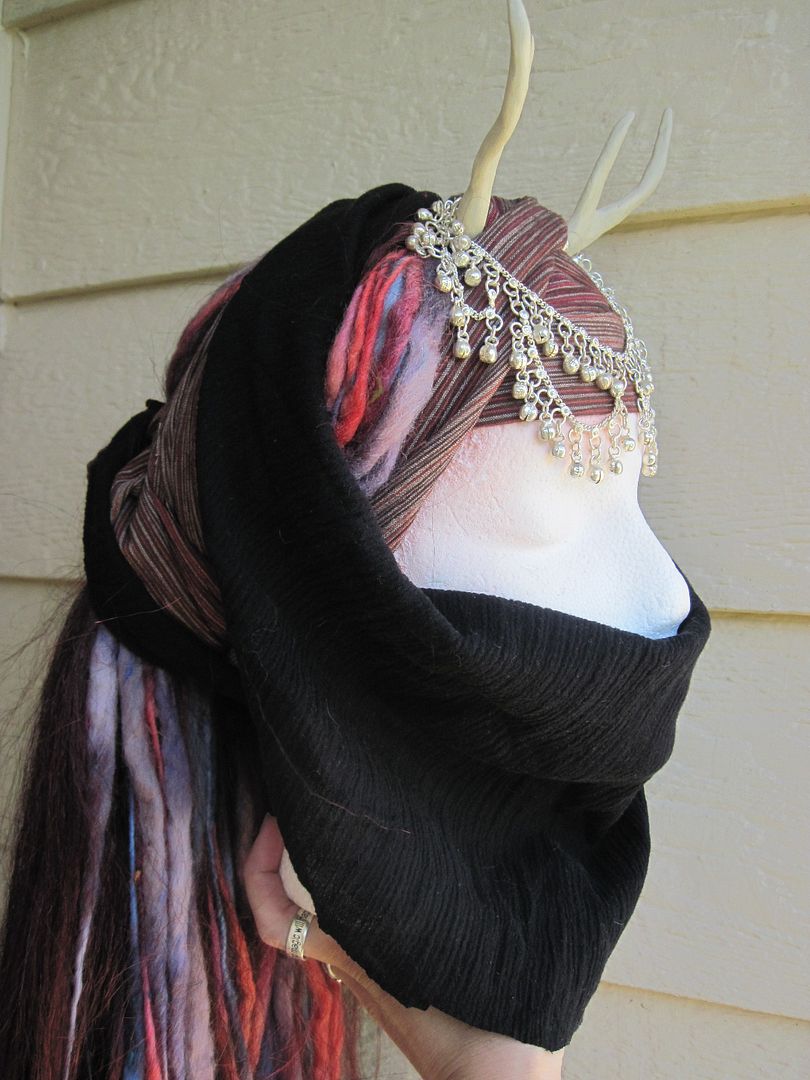 The black veil can either go across my lower face, as it is here, or just unclip and hang loosely to the side.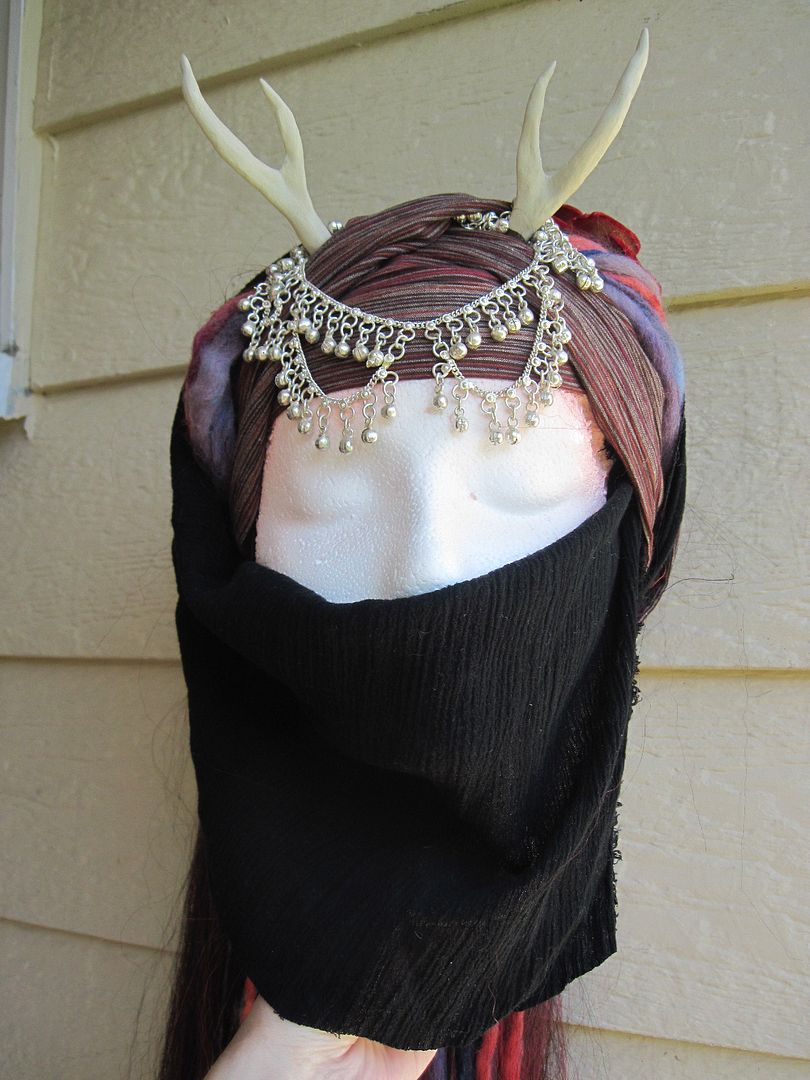 The antlers are made of Paperclay.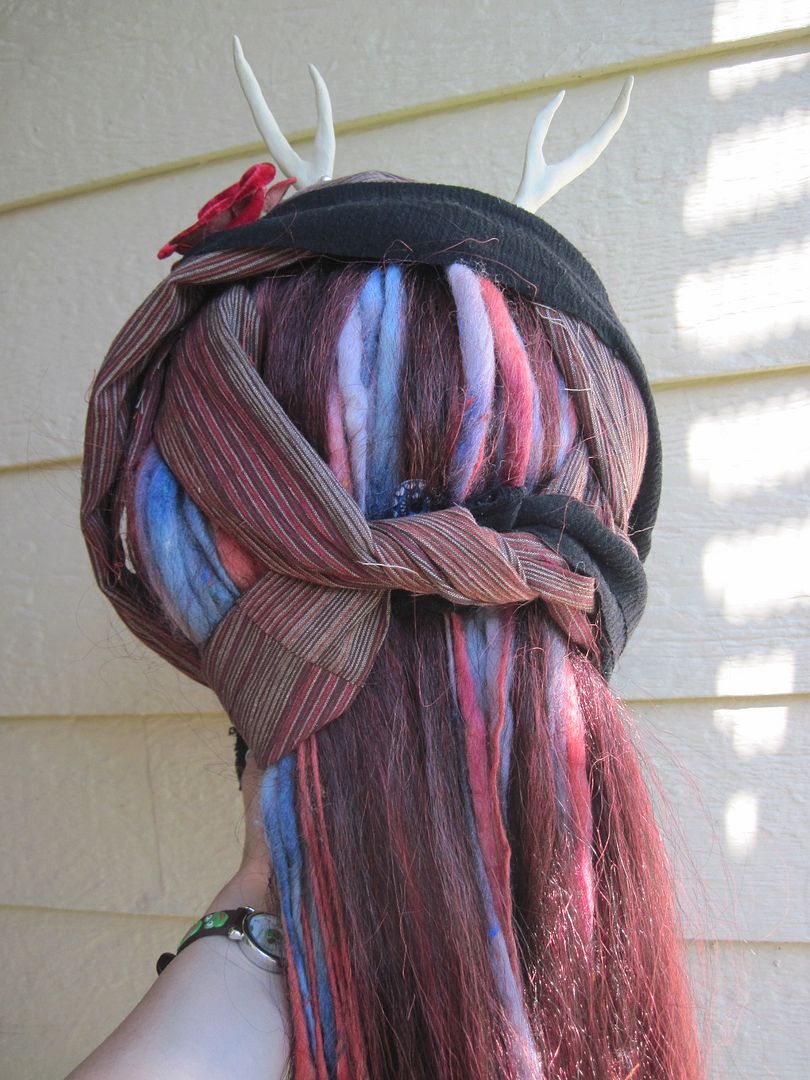 The hair falls are made of 1/2 fake burgundy hair, and 1/2 yarn.  The hair has braided sections with knotted bits of beads, shells, and bells attached.  The yarn is quite dread-like, and I was pleased to find it on clearance at Michael's.  It's called "Horizon Tweed" by a brand called Loops & Threads. I bought three different colors: blue, lavender, and red.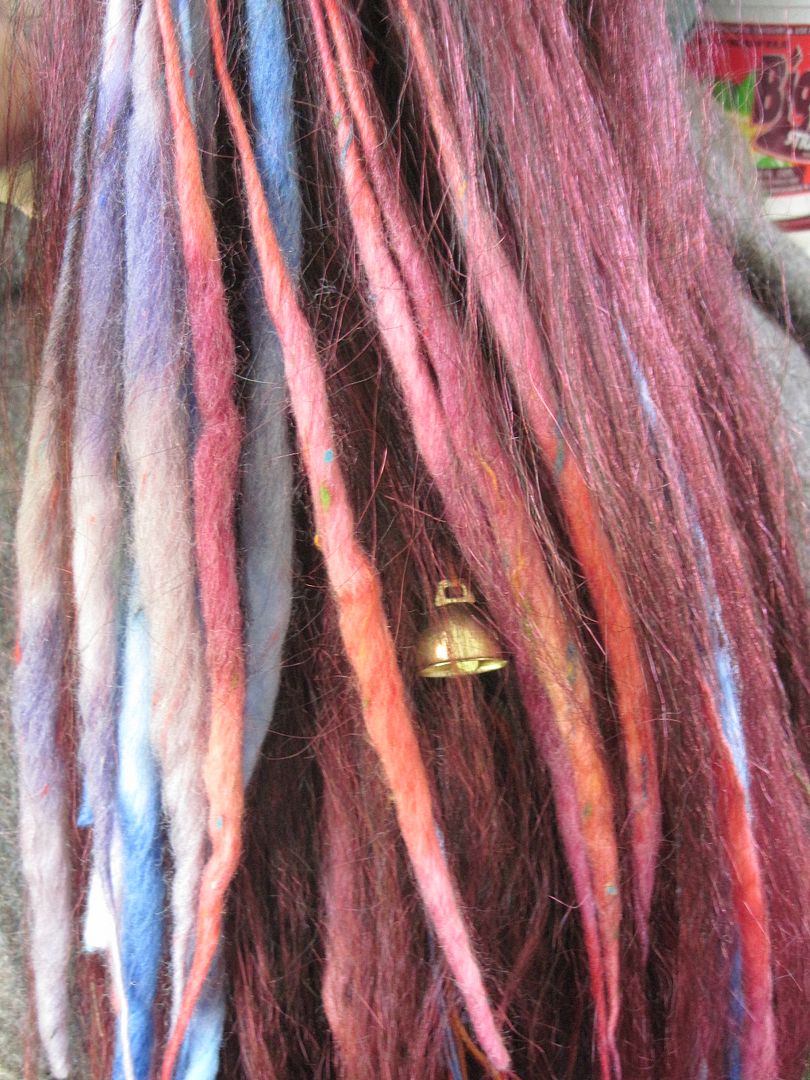 Tomorrow night is the Abney Park concert, so I'll have pics of me wearing this very soon!