Hello My name is Franci I am a SAHM to four children. Three girls and a little man.
my youngest Ashlyn was born on July 31st.
I have been buying bows for my Princess for awhile. And was not to happy with what I was finding. Then I decided to start to make my own. I had so many people stop me and asked me where did I get my bows?
SO I started to sell them so now I am offering them to you!
clips/colors/size/type are up to you
Your little girl will stand out with her matching hair pretties!
Meet My sweet angles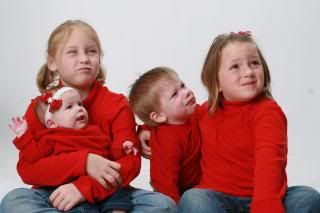 Come in and take a look :) I have photo's of lots I have done.
But I will custom make yours!!!!
Email me with any questions you might have
This is a new web site and I am still working on it so for now email me at
with you orders Thanks so much
Update: I closed my guest Book for a little while due to spam!