BIG CHANGES COMING ... I am
no longer making reborn dolls but
have ventured into the world of
sculpting!
Stay tuned for my

ONE OF A KIND ALL ORIGINAL
miniature dolls for sale and display.
I hope you will like them <3
AUCTION LINK FOR MY ONE OF A KIND SCULPTS
NOW ON EBAY!!
Micro mini 2 inch baby girl -- NO RESERVE Take a peek if you'd like http://cgi.ebay.com/ws/eBayISAPI.dll?ViewItem&item=251658988392
PAST REBORNS BELOW:

Paddy - with his new Mom in Colorado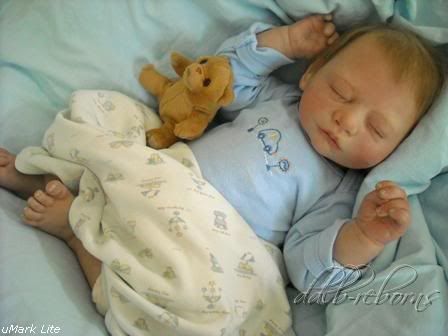 TIA is with her new Mum in the UK
SOLD
Baby Kerrie
MARYSSA - with her new Mommy in Canada :)
Baby Jack- Now baby Dillon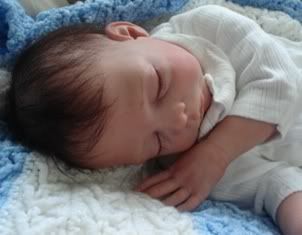 Sophie Won 3rd Place in Secrist International Reborning Contest
Faellyn - Sold to Japan
Welcome to Debbie Dolls Lifelike Babies Web Site. I am Debbie, the person who reborns vinyl and silicone/vinyl baby dolls, striving to make each doll more beautiful and realistic than the last. My goal is excellence and I stand behind each and every one of my dolls with an "I absolutely love it" guarantee. I want you to be as happy with my dolls as I am, so if you are unsatisfied, please send them home to me within 2 days of receipt, in the same condition in which they were received, and I will refund your money minus shipping costs.
PLEASE NOTE: Regretfully, I am not taking custom orders except from previous customers right now. When babies become available, I will post links here. I appreciate your emails - hearing from you makes my day :)