11:20- 11:50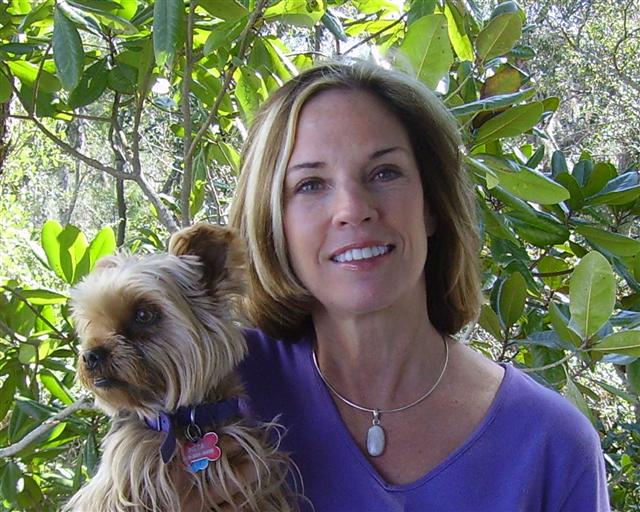 Alice McCall has a successful international career in Transformational Energy Healing, Spiritual Counseling and Inspirational Speaking. Alice's work covers the entire mind, body, spirit spectrum. She has worked with a wide range of serious diseases and chronic issues with extremely positive results. Her specialty is to transform deep blocks of dense negative energy at the cellular level, enhancing her clients¡¯ health, joy, and spiritual evolution. Her inspirational and educational articles are found in many regional and national publications. Ms. McCall is a frequently requested guest on radio and television talk shows, where her work has been labeled as the future of healing. Her other services include work related to Past Lives, Life/Soul's Purpose, Abundance/Attraction, Boundary Setting, Relationships, Spiritual Growth, Channeling Guidance, & More. She facilitates group workshops and retreats, and is available for public speaking engagements. In her talk "A message of Hope: Serious Diseases Can Be Healed Naturally", Ms.McCall shares important information on what really causes health issues and diseases, with practical advice on natural methods to maintain health, heal, and prevent disease. She will explore the mind, emotion, and spiritual connection to the body, as well as diet and nutrition, the importance of sleep, and more. Her sought after book 'Wellness Wisdom highlights her personal journey of successfully healing breast cancer naturally. It is a reference book that shares all that she learned during her self-healing journey. It will be available for purchase and signing before and after her talk. Bachelor of Science in Psychology, Masters in Business Administration, Certified Hypnotherapist, Certified Reiki I & II Practitioner, Certified Quantum Touch Practitioner, Ordained Minister, Radio Show Host. Learn more about her practice at www.healingpath.info "A message of Hope: Serious Diseases Can Be Healed Naturally"
12:00-12:30
Sarah Jean Davidson -• Inspirational Speaker and Channel for "Roween", a being of Light and higher intelligence. • Reiki Master • Certified in Past Life Regressions. • Author of books, "Best When The Moon Is Full", and "You Have The Power".• Workshop Presenter— Life Path and Manifesting.• Teaching Metaphysics and Higher Spiritual Concepts.• Psychic Readings• Guest Speaker on TV and Radio.• Psychic Artist www.sarahjeandavidson.com and www.IndigoVioletLight.com and www.JeanPaints.com (770)715-8543 " You Have The Power"
12:40-1:10
Gary Champion, Psychic Medium .All readings are confidential. I am clairvoyant, clairaudient, clairsentient and clairempathetic. I am an animal communicator and pick up on medical information if it is something they want to talk about. 214-636-7546 http://www.garychampion.com (Texas) "Talking to the Other Side"
1:20- 1:50
Creating Your Heaven On Earth Meagan O'Nan, pioneer in the field of spiritual integration coaching, consciously directs her audience towards bringing together the ethereal world of Spirit and the grounded realities of everyday life. Author of the award-winning "Creating Your Heaven on Earth" and founder of the O'Nan Project for Change, Meagan's passion is to help people commit their dreams to reality in steps that are sensible, practical, and real for them. She encourages her audience and clients to embrace their own power and pushes them gently and yet firmly to employ their spiritual strengths in creating the reality of their dreams. Meagan co-partners on a professional level with leaders in the field of spirituality and healing to provide her clients with a complete model for personal integration on a powerful level. www.meaganonan.com 662 312 3854 (CO) "Creating Your Heaven On Earth"
2:00- 3:00
Sandy Anastasi, Professional psychic channel, astrologer, tarot reader, author, and teacher. Sandy has appeared on many radio and television shows, most notably Crossing Over and Cross Country -- both television shows hosted by her good friend and former student, John Edward. Anastasi is a regular contributor for world-renowned psychic medium John Edward's new Web site InfiniteQuest.com. "Sandy has the ability to take the nebulous concept of developing an intangible ability and helps to awaken your inner potential," Edward said. "And Sandy is the only person who can truly claim to have been my teacher." Sandy was recently featured on the The View giving Whoopie Goldberg a reading .Check out Sandy's new Tarot & Psychic Development books on her personal site, LuLu.com or Amazon.com! Available in soft cover, e-book & Kindle. http://sandyanastasi.com/ Join Sandy's Special Gallery Reading on Saturday 2:00 PM- 3:00 PM Click here for more details
3:15- 3:45
YANTAHO-NATIVE AMERICAN SHAMANISM & CRAFTSMANSHIP Shaman Cloud – a native born 7th generation shaman - presents 'In a Shaman's Footsteps' at The Circle of Life Expo 2010. Cost: $20. Words alone could never begin to describe the person of Shaman Cloud and his life's work. He is an Intuitive at the power of 3x3. He is a Master Craftsman. He is a Native American Medicine Man. His creativity is Spirit – a language everyone can feel, see, hear and accept if they so choose. His teachings are a conversation on First Nation and World Religions, Native Culture, Spiritual Teachings, &d Shamanic practice as never before exposed. He shares his extra-ordinary and uber-sensory abilities to help us heal ourselves as we restore our mind-body-soul connection to Mother Earth & the Great Spirit. We invite you to walk in his footsteps on the Red Road to greater appreciation of living here on planet Earth and accessing the higher universal truth. www.yantaho.com 703-200-5811 ***Platinum Sponsor*** (VA)
4:00 -5:00
Internationally Renowned Psychic Medium Joseph LoBrutto III is a loving channel connecting you with your loved ones on the other side; his gift helps to bridge the gap between earth and the spiritual plane of existence. As a mental medium he will sometimes take on the personality of the deceased person by mimicking mannerisms you may remember from when they were alive. As a gifted psychic, he works with people to help them gain a deeper understanding of their life events, and also gives practical advice for their lives. As a channel, Joseph is able to communicate with The Ascended Masters, Spirit Guides, Angels and Spiritual Beings. One of Josephfs greatest accomplishments as an author is to publish one of the most enlightening books available in the New Age market, "Is There More to Life...Than What we Know?" "A Spiritual Journey and Awaking to finding God." www.psychicmediumjoseph.com 561-433-4012 toll free 866-352-7402 Join Joseph for a Special Gallery Reading 4:00-5:00 PM Saturday Click here for more details!
5:15- 5:45
Dolphin Energies and Ascension Technologies- I channel readings and Dolphin healing energies, sell Chakra healing bracelets, Hello from the heart bracelets and other products. I do dolphin playshops, speak on dowsing/channeling, and have created a series of cards for balancing the energies and going to higher vibrations. Am introducing a new product with essental oils for clearing homes for children. www.dolphinhugs4u2.com 601-466-6559 or 850-659-7011 "101 New Technologies for New Energies"ÄÄ˳>
6:00- 6:30
Nu Skin Enterprises Drop by our booth to learn about the biggest breakthrough ever in anti-aging technology. Whereas all other skin care systems, no matter how c5ostly, target only the signs of aging, we can now offer the only treatments on the market that address the genetic sources of aging. By reseting Youth Gene Clusters, we can regulate genes to more youthful patters of behavior, dramatically reducing apparent age without surgery or painful filler injections. We will also be showcasing a second generation portable Galvanic Spa System for home use. Why pay hundreds of dollars at a high end day spa when you can iron out wrinkles and sculpt fat in the privacy of your home for less than $7/treatment? Call 850-292-3456 for more info or to schedule a Galvanic Spa demo. www.nuskinusa.com or www.rholzknecht1.nsedreams.com "Anti- Aging Break Throughs"
7:00 Closing
8:00- 9:00 8:00PM - 9:00 PM Pensacola Light House Investigation with on the Pensacola Navy Base with Our Paranormal Celebrities
Brian Joseph Harnois was an investigator with and on both Sci-Fi Channel's Ghost Hunters and Sci-Fi Channel's Ghost Hunters International. He has been on over 600 investigations in his 17 year career as a paranormal investigator and has been all over the world. He has been to many major haunted places like Waverly Hills Sanatorium, Eastern State Penitentiary, The Shanley Hotel, Chillingham Castle, and many, many more. www.myspace.com/brianharnois
Paul Browning is the founder of the Clarksville Ghost Hunters, based in Clarksville, Tennessee and is the author of two books ("Paranormal Investigations: Thinking Outside the box", and "Hauntings at the Octagon Hall") . http://www.paulbrowning.net/
Jenny Stewart as seen on Animal Planet's The Haunted. Jenny Stewart is the Founder and Director of Paranormal Research and Resource Society. Jenny resides in Maryland and travels throughout the country speaking on the dangers and methods of using the ghost box in an investigation and working on projects with some of the top names in the paranormal field. For more information on Jenny and her team visit www.prrsociety.org (MD)
International Psychic Medium Ericka Boussarhane is a highly respected psychic known for her amazing abilities to communicate with loved ones from the other side. Ericka has helped countless people with issues in relationships, career, family, health, finance and more. She is also a host on CBS Psychic on Air Radio. She is also a host on CBS Psychic on Air Radio. She was just recently Featured on SYFY Channel's Ghost Hunters Pensacola Light House Episode http://www.coldcasepsychic.com 850 941 4321
Chris Conlon has also studied topics frequently associated with the supernatural/paranormal. His latest field of study includes cryptozoology. This topic covers a broad range of subject areas, to further our level of understanding of the unexplained. Chris is also on the Paranormal tv network with his show "Paranormal Truth" it airs every Friday from 9pm est to 10:30. Chris has done many event and seminars through his years as a mediun and investigator. www.christopherconlon.webs.com
Tickets $20 http://www.freewebs.com/circleoflifeexpo/investigation.htm
---
Sunday April 25 2010
10:00- 10:30
ZenErgy Healing Rebecca & Sabrina, two sisters coasting through life feeling lost, alone, insecure, & longing for a deeper connection were divinely led to Panache Desai to receive the gift of awakening. The sisters were transformed forever. They realized that their role is to be vehicles for the Divine. In an instant, their lives miraculously got better, and are now Ambassadors of Love & Light sharing the energy with everyone they encounter so they too may experience an awakening. Rebecca & Sabrina aspire to vindicate God's name and make spirituality cool again. These fiery sisters will ignite the hearts of all who come into their presence. The Christ Energy is shared during healing sessions. Rebecca & Sabrina are simply vehicles through which this Divine energy will flow through. Some experience physical sensations. Some experience the release of limiting energies. Some experience an intense love & warmth. What is experienced is for the benefit of that individual to help them evolve & ascend. www.zenergyhealing.net 407-374-3133 "Awakening The Self the with Self Realization "
10:40-11:10
Dr. Gary Arnold, Windhorse Corp. Dr. Gary Arnold, has been captivating and inspiring audiences with his personal stories and mystical life-lessons for over 33 years. His "seriously funny" practical, original approaches to higher consciousness, happiness and personal success have brought an exciting gasp of fresh air to over 1200 audiences on five continents. Since 1973, Dr. Gary Arnold has given over 1200 talks worldwide on nondualism. Each year he visits more than 25 states throughout the country and several foreign countries, giving inspirational workshops on nonduality and higher consciousness. Since January 1988, for 22 consecutive years, he has taught a free weekly class on the core nondual principles in A COURSE IN MIRACLES, in New Orleans, making it one of the longest running Course classes taught by the same instructor, in the nation. His best selling audio series includes A QUICK COURSE IN MIRACLES and UNDOING THE EGO. He written and audio work has motivated hundreds of thousands of people over the last 28 years. He has Over 70 Self help books, 'CD's, DVD's, and courses. Dr. Gary Arnold's titles include a translation of the Tao Te Ching, Undoing the Ego, A Quick Course In Miracles, Forgiving What Is Not There, Teach Only Love, Nondual and Egoless, Faith Healing, A Course In Enlightenment. Gary is a guest on over 100 radio programs annually. His annual audience exceeds one million people. For more information on Dr. Gary Arnold, his books and audio programs, and a calendar of upcoming talks, go to www.windhorse.org and www.speakers.org. "Deliberate Creating; Between the Dreaming and the Coming To
11:20-12:05
Mark Patterson literally becomes an instrument of Divine sound and healing. His sounds range from the high pitched Tibetan singing bowls, to the guttural sounds from the Tibetan Monks of Guyoto. And there are other sounds that are dolphin like. More recently, Mark has had pure chimes come through him. Many people report seeing "waves" of light that come from the top of Mark's head during his toning. These sounds are of a Divine Nature and they Heal. http://www.thegodtone.com/
12:15- 1:00 Paul Browning and Brian Harnois "Paranormal Q & A"
Brian Joseph Harnois was an investigator with and on both Sci-Fi Channel's Ghost Hunters and Sci-Fi Channel's Ghost Hunters International. He has been on over 600 investigations in his 17 year career as a paranormal investigator and has been all over the world. He has been to many major haunted places like Waverly Hills Sanatorium, Eastern State Penitentiary, The Shanley Hotel, Chillingham Castle, and many, many more. www.myspace.com/brianharnois
Paul Browning is the founder of the Clarksville Ghost Hunters, based in Clarksville, Tennessee and is the author of two books ("Paranormal Investigations: Thinking Outside the box", and "Hauntings at the Octagon Hall") . http://www.paulbrowning.net/
1:10- 1:55
Ghost Hunters Of The South-Ghost Hunters of the South is located in Mobile, Alabama. We are TAPS Family Member Group.We are a group dedicated to the study of advanced paranormal phenomena that is ghostly in nature. We believe in the use of scientific methods, systematic processes, skepticism and logical thinking for data collection and analysis. As researchers, it is important for us to help individuals understand what might be at work in their environment and help them manage it in a positive manner. We believe this is one, of many, characteristics of the Ghost Hunters of the South that adds to our success. http://www.ghots.net ***Platinum Sponsor*** " Join Bryan Whatley for his speech " Using Ghost Box Technology with Remote Viewing to gather Quantitative Measurements"
2:10- 2:55
Dr. Sheree Silver and her family were featured twice in the hit reality TV show Wife Swap. Most recently, we saw her in Wife Swap's 100th episode, which aired on Friday, March 13! The 100th episode was the second time the Silver family appeared on Wife Swap. In 2007, Sheree and her family swapped lives for two weeks. Roughly six million viewers tuned in for the first Wife Swap showing, and it has aired sveral times since. Read more about it on Wife Swap's website. Dr. Silver has been a practicing psychic for over 20 years. She is a certified hypnotherapist, Reiki master, licensed minister, numerologist, and psychic medium. http://www.shereesilver.com 904-471-7792 for details.
3:00- 3:30
Terri Amos-Britt is the author of The Enlightened Mom and Message Sent, and co-author of Wake Up Women, a bestselling book by women for women. Terri is the founder of www.TheEnlightenedMom.com, a global healing community for moms, and its parent company, Enlightened Family Institute, Inc. As a spiritual coach and motivational speaker, Terri shares her experiences as a wife, mom, step-mom, former Miss USA and television host, inspiring moms to create lives of peace, abundance and joy, setting the tone for their families to heal. When mom heals, the family heals¡¦the world heals. Join Terri for this event and learn what it means to walk the path of The Enlightened Mom. For more information, go to www.TheEnlightenedMom.com.
3:45-4:15
Barbara S. Delozier, Msc.D. is a Metaphysical Minister and holds a Doctorate Degree in Metaphysical Science. Barbara has been interested in the existence of unidentified flying objects, aerial crafts and the exploration of life beyond Earth's boundaries for many years. She is a certified Field Investigator with the Mutual UFO Network in the State of Florida and has performed a number of investigations under the auspices of MUFON. She is a spiritual counselor and expert dream analyst with multiple internet websites under the umbrella site Empower-U.org, including ParanormalTrax.com and UFOTrax.com. She is the author of weekly Fridays Positive Affirmations distributed worldwide and has weekly talk radio shows on Utopia Radio and the Ministry of Common Sense Spirituality Radio Network. www.Empower-U.org: " UFOs- Existence of Life Outside Our Planet"
4:25-4:55
Mike Kovach A.P. has been in private practice in Pensacola, Florida since 1997. Mike is a graduate of the Florida Institute of Traditional Chinese Medicine (FITCM) which is a four-year, accredited professional college with an all Chinese faculty. Before graduating from FITCM, Mike completed several thousand hours of internship at various acupuncture clinics in the Tampa, FL area. He has been licensed as an Acupuncture Physician under the Florida Board of Acupuncture since 1997 and is nationally certified under the N.C.C.A.O.M. Mike is proficient in Chinese internal medicine and the use of acupuncture for pain management. Mike also has a Bachelor's degree in Engineering and a Master's degree in Mathematics. He holds an international Black Belt in Tai Kwon Do and is an avid Tai Chi practitioner. 850 474 0883 http://www.mkacupuncture.com "Traditional Chinese Medicine"
5:05- 5:35
Universal Life The Inner Religion-Spiritual , Ethic and Moral values Books, posters, DVDs, and Music CDs. Campaign pro Animals life and care. We offer free literature as brochures, flyers and postcards, excerpts etc. http://www.Universal-Spirit.org http://www.doNotEatUs.org 770 251 6121 / 770 624 4230 "A Report on the Peaceable Land"
6:00 Closing
8:00- 9:00 8:00PM - 9:00 PM Pensacola Light House Investigation with on the Pensacola Navy Base with Our Paranormal Celebrities
Brian Joseph Harnois was an investigator with and on both Sci-Fi Channel's Ghost Hunters and Sci-Fi Channel's Ghost Hunters International. He has been on over 600 investigations in his 17 year career as a paranormal investigator and has been all over the world. He has been to many major haunted places like Waverly Hills Sanatorium, Eastern State Penitentiary, The Shanley Hotel, Chillingham Castle, and many, many more. www.myspace.com/brianharnois
Paul Browning is the founder of the Clarksville Ghost Hunters, based in Clarksville, Tennessee and is the author of two books ("Paranormal Investigations: Thinking Outside the box", and "Hauntings at the Octagon Hall") . http://www.paulbrowning.net/
Jenny Stewart as seen on Animal Planet's The Haunted. Jenny Stewart is the Founder and Director of Paranormal Research and Resource Society. Jenny resides in Maryland and travels throughout the country speaking on the dangers and methods of using the ghost box in an investigation and working on projects with some of the top names in the paranormal field. For more information on Jenny and her team visit www.prrsociety.org (MD)
International Psychic Medium Ericka Boussarhane is a highly respected psychic known for her amazing abilities to communicate with loved ones from the other side. Ericka has helped countless people with issues in relationships, career, family, health, finance and more. She is also a host on CBS Psychic on Air Radio. She is also a host on CBS Psychic on Air Radio. She was just recently Featured on SYFY Channel's Ghost Hunters Pensacola Light House Episode http://www.coldcasepsychic.com 850 941 4321
Chris Conlon has also studied topics frequently associated with the supernatural/paranormal. His latest field of study includes cryptozoology. This topic covers a broad range of subject areas, to further our level of understanding of the unexplained. Chris is also on the Paranormal tv network with his show "Paranormal Truth" it airs every Friday from 9pm est to 10:30. Chris has done many event and seminars through his years as a mediun and investigator. www.christopherconlon.webs.com
Tickets $20 http://www.freewebs.com/circleoflifeexpo/investigation.htm
---
Performers:
Florida Legacy All-Star Cheerleaders with teams ranging in age. First City Gymnastics and The Florida Legacy Cheer Program has been teaching pensacola kids for the past 20 years! For a REAL treat, visit us in Person for a FREE personalized tour and evaluation. Witness something like you've never seen before. http://www.floridalegacycheer.com/ 850.474.1068
Aron Houdini is the ONLY LIVING HOUDINI in the WORLD! Performing Magic all over the United States and Currently reigns as the World Champion of the Straight Jacket Escape! Two-time Entertainer of the Year Aron Houdini has performed on NBC, CBS, ABC, SYFY, ESPN and many other major television networks. Performing live at Casino¡¯s, Theaters, and Festivals yearly, Aron Houdini has become one of the most sought after Entertainers obtaining too the Great Harry Houdini or magic in the country. Aron¡¯s show replicates the old and new in magic! Just like his predecessor Harry Houdini, ¡°Aron entertains his audience with professional, unbelievable performances that leave him bending the rules of magic and Illusion.¡± (-Magic.com) But it¡¯s not just magic and Illusion that Aron Houdini leaves his audiences speechless with. http://www.myspace.com/houdini_lives
Fantasy Flutes by Das- Das is a performer of original celestial music, and will be offering his Healing Music CDs as well as his handmade meditation flutes, bass flutes, panpipes, and birdcalls. www.myspace.com/dassmusic 850-623-1271
Sidona Belly Dancing Performances and Jewelry Sandra Takaro-Miller, dance name Sidona, has been belly dancing for over 20 years. She started at the age of eleven. Before that she studied ballet, tap, jazz, and Hawaiian a Tahitian dance. Sandra has been published in Bella magazine and the Pensacola News Journal. She has a passion about sharing the joy and benefits of this amazing art. Being a cancer survivor herself, she understands the importance of movement and being able to express one¡¯s self. Belly dancing offers that outlet. It definitely was a large and valuable part of her recovery. Now she wants to share that passion with everyone else. (850)981-8301
SARAAB is a professional belly dance group located in the Pensacola area. Each member has a lifelong love of the dance and has studied under world reknown dancers, including the Bellydance Superstars. Past members have included Rajaa, Salome, Janna, Lou, Sue, Lauren, and Dennise. http://www.pensacolabellydance.com/ Sahdia
850 380 4323
Energy Healing through Harmonic Sounds and Crystals with Robert Austin. Robert Austin uses a multitude of Crystal and Tibetan Bowls for Concert Performances and Private Individual Healing Sessions. A session with Robert brings you a sense of well being and deep relaxation through the sounds and tones of Crystal and Tibetan Bowls, Tuning Forks and the use of Crystals and Healing Stones. http://www.crystalbowlsoundhealer.com/