~ Updated 3.22.07 ~ Check out Males ~ Females Page Updated
We are located in Charleston, West Virginia. We specialize in breeding the Chaos Bloodline. Our pits are raised in a loving and socialized environment around children and other dogs. Puppies are occasionally available. We here at Casto Kennels feel that quality is better than quantity. We specialize in blues and occasionally blacks and blue fawns. Our pits are registered through the American Dog Breeders Association (ADBA). Thanks for stopping by and please take the time to email us and let us know what you think! We would like to say thanks to Frank and Shari Hughes of Chaos Kennels of Illinois for making this possible for us.
Prices for pups range from $800 to $1500. We accept United Postal Money Orders or other forms of Money Orders. Shipping arrangements can be made and usually run around $250 for a pup. We accept deposits of $250 once the litter of pups has been whelped. Names, numbers, and email address will be placed on a list for anyone interested in a specific breeding and once the litter has dropped, we will contact the people whom are on our lists. However, pup picks are first come first serve. Deposits are NON-REFUNDABLE but are transferrable to other litters or breedings to which pup picks or pups are available.
We updated our website daily so check back frequently!
Our dogs are not intended nor sold for any illegal purposes.
Please feel free to contact us at anytime at 304-444-4715 and leave a detailed message if no answer.
To email us click on the dog below!
CASTO'S BLUE VIXEN
JUELZ & KANDI
Mask, Conga, & Missy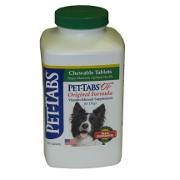 We feed them to our dogs everyday and feel that they are a great nutritional supplement
Visit the link above for more information about them
Please take the time to join our mailing list so you may be kept up to date on all upcoming breedings and puppies available!
COME & JOIN
EAST COAST BULLY PITBULL BOARD
Please Vote For Us By Clicking On The Links Below:

Vote For APBT True Top 100 Sites!">http://Vote For APBT True Top 100 Sites!