SCENE ON NBC'S
America's Got Talent
2015's

EXPLOSIVE ENTERTAIMENT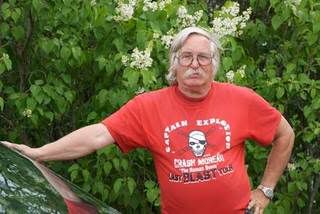 WARNING!!!!!!
YOU HAVE ENTER INTO
THE BLAST ZONE
OF
CAPTAIN EXPLOSION
The official web-site of Captain Explosion.Com
THE BLAST OF A
DOOMS DAY CHAIR
2005
Performed by
CAPTAIN EXPLOSION
You are Blast #
All stunts depicted or described in this website are extremely dangerous and could cause serious injuries or death if attempted. Do not attempt to duplicate these acts as they were performed by a professional stuntman.
This site is protected by United States and International copyright laws.
Unauthorized reproduction in any form is strictly forbidden.
ALL RIGHTS RESERVED
COPY RIGHTED

CRASH PRODUCTIONS
2006 - 2019
For bookings:
contact:
Crash Moreau
7 Railroad Street
Lincoln, ME 04457-1411
Answering Machine: 207-794-6686
Cel: 207-290-2333

E-mail: crashmoreau@yahoo.com