Who and where are the people who
H
ad been radio active at
U
Conn radio during the Fifties, Sixties,
S
eventies, Eighties, and Nineties?
Find out here.
If you were on the air or behind the scenes at WHUS Radio anytime between 1950 and 1999, you can send your life profile to me at whusalumni@yahoo.com for inclusion on this site. Include some info about when you were at WHUS and what you did there, and attach a recent .jpg format photo of yourself to the message if you want it included with your profile.
No fees? No dues? No shit! Join the WHUS Alumni Association
Profiles of the WHUS Memories Museum founders and exhibit contributors are on the Home page.
A * after a name below indicates that the person has their WHUS memories on the Memories page.
WHUS PEOPLE OF THE 1950s
Dan Blume*
: Made his debut on WHUS in 1949, deep in the basement of Koons Hall. Graduated in 1953. Worked in commercial radio at WUST, Chevy Chase MD, while a student at Georgetown University Law Center. Host of The Dan Blume Jazz Show on WBMI-FM, Hartford-Meriden (now WKSS-FM) from 1963 to 1967. Author of "Making It In Radio" (1984), which was sold by Broadcasting Magazine in its Books for Broadcasters Division for a number of years. His law firm, Blume & Associates LLC, represents radio stations, broadcast groups, and broadcast related firms and individuals. Dan also serves as counsel to the Connecticut Broadcasters Association, Inc. and is a member of the Federal Communications Commission Bar Association.
db@blumelegal.net
Ed Caputo (1948 - 1950): WNHC Radio & TV New Haven October 1953 to October 1962 as radio Top 20 Club DJ Host, then WNHC-TV News Director. Lives in Hamden CT.
Alvin Herskovitz (1949 – 1953) Manager when the station made the move from Koons Hall to the Student Union building. Also did play by play and color of UConn football and basketball. Al remained and is still active in the broadcasting industry. Lives in Bradenton FL. h-and-h@verizon.net
Leona Rapaport Levitt:
(1952 - 1955) "Dee" was a Record Librarian, Business Manager, and DJ at WHUS. Now a Biology Instructor at Union County College in New Jersey.
levitt@ucc.edu
Janet Canfield Locke:
(1952 - 1954) Lives in Rocky Hill CT.
Bob Scatterella:
(1952 - 1955) Known professionally as Bob Norman. Was a disk jockey on WNHC radio in the 1950s and a news anchorman on WNHC/WTNH TV Channel 8 in New Haven in the early 1970s, and later mayor of East Haven CT.
Gerald Blume:
(1953 – 1955) Became better known as Jerry Bishop after joining WDRC in Hartford before the switch to local programming in August, 1960. He moved to California in 1963 and was on the air at KLAC Los Angeles, KFMB San Diego, KFI Los Angeles, KKDJ/KIIS Los Angeles, KFMB TV San Diego, KCBQ San Diego, and KGIL San Fernando. Jerry also appeared in a 1973 episode of The New Dick Van Dyke Show on CBS TV. He still lives in California and has been an announcer on the Disney Channel and TV's Judge Judy.
veljay@aol.com
Zane "Zippy" Pinnhed: Station Manager, 1953. Earned Law Degree from UConn School of Law, 1956. Founder and Principal Partner of Pinnhed & Associates, a law firm in Waterbury CT. Chairman of UConn Standards & Practices Committee which oversees the conduct of student activities like The Daily Campus newspaper and WHUS, 1980 - 2002. Now living in an alcoholic treatment facility in Waterbury.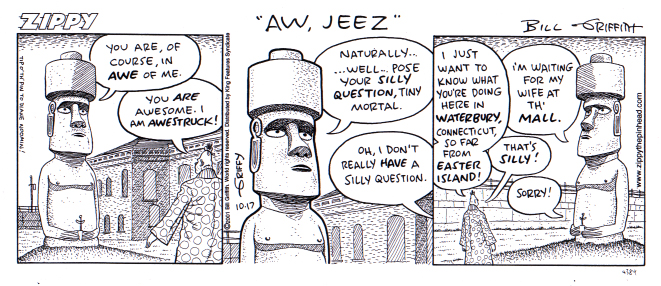 Other WHUS alumni of the '50s:
Lester Bartley | Pat Chidester | Joe Dudrick | Henry Katten | William Klein | Jane Kronholtz | Vincent Lausenitis | Don Littlefield | Myrna Price | Charles Polio | Richard Rangoon | Robert Renwick | Lee Schelley | Lee Shilepsky | Joan Webster | Stuart Woods
WHUS PEOPLE OF THE 1960s
Percy Lavalier and Edward R. Sparo: Co-hosted Percy & Ed On Campus, a weekly student / faculty / administration interview and campus activities news show, 1961 - 1963 (you are listening to an excerpt from a special broadcast of their show they did during the 1961 STOP Marathon). Percy was a published poet, and ended every show with an original topical poem about campus life and activities. He also did many Relax dinner-music shows with Byron Pengraph on which Percy recited his poetry over lush instrumental recordings. Their current whereabouts are unknown, but it is rumored that Percy has been a CIA agent for over 30 years, and was/is in charge of interrogation of Iraqui POWs at the POW prison camp at Guantanamo Bay, Cuba. I can believe it, because listening to his poetry 45 years ago was torturous.
Percy and Ed doing a show in 1963.
Byron Pengraph: Co-hosted many Relax dinner-music shows with Percy Lavalier. His current whereabouts are unknown.
Dave Desmond (aka Danny Driver): Dave has his profile on Graduates.com. He is back in show business doing national TV commercials as "Mr. Six" for Six Flags Amusement Parks. He lives in Bulverde TX.
Dave became a "real" Texan after moving there, and married Carmen Esparza, a native Texan, wearing an Old West formal oufit from the Roy Rogers designer collection. Apparently, Dave has left all his highfalutin' eastern ways (and his old friends at WHUS) behind him forever.
Davina Desmond (aka "Mustang Sally"): Dave's sister, who was a singer with The Tonettes while in Deep River High School, was also WHUS "radio active". She has changed her name to Sally Goroundtheroses and lives in Killingworth CT.
John Eklund* (aka Johnny Lund): His uncle, John Lundstrom, was also on UConn Radio in the 30s. John was assimilated into the Borg Collective in 1973 when he finally realized that resistance was futile, and changed his name to 6.238 of 127. He lived in Collective 94B on Oobladi3 in the Delta Quadrant, and had no memories at all. Thanks to generous pension and stock option plans administered by the Ferengi, he retired from the Borg in 1998.
After he left UConn, John studied at the Stockholm Culinary Institute in Sweden, where he earned the prestigious Der Encheferizer Svede (The Swedish Chef) designation. He was a Sous Chef and Fry Chef kookin' der yummee-yummers at some of the finest restaurants in the Cleveland area from 1968 to 1972, including The Warsaw Tavern, Sven's Solon Diner, Eric's Eatery, Bjorn's Burger Barn, and Kermit's Kountry Kafe.
John got a new memory chip implant and economy face lift when he retired, and is back on college radio at the Fostoria Methodist University station in Fostoria, Ohio, where he is living with an unlisted phone number and his wife Brenda Bowman Eklund, and is keeping a very low profile.
Actually, John worked at WNOB in Cleveland and WAKR in Akron after leaving UConn. He attended Kent State University while working at WAKR and graduated with a Bachelor of Science degree. He joined the management training program at the S.S. Kresge Company (KMart) in 1969, and spent much of his career as General Manager in some of their stores, and was also in the Sales Department at their headquarters in Troy MI for a couple of years. He retired from KMart in 1999, and really does live in Fostoria OH with his wife Brenda, and has 3 children and 3 grandchildren. He has not divulged his e-mail address.
Dave Millson* : His profile has been moved to a place of honor on the home page.
A.O. Kaye: 1961 - 1964. Hosted Swing and Sway With A.O. Kaye, which featured not so big band music. Founding grandfather of Total KAOS, an Internet station providing Sounds, Sights, & Stuff for the Geritol Generation.
Tom Dinnella (aka Tommy D): 1963-1969. Finally graduated UConn in 1969. Did engineering, production and some on-air work at WTIC, WDRC, WTOR and then back to WDRC through the mid '70s. Got involved with theater tech in the early '70s with the Producing Guild in Hartford. Moved to the Philadelphia area in 1976 and now designs and directs lighting, sound and special effects for the King of Prussia Players, Methacton Community Theater, Playcrafters of Skippack and Dramatuers in Jeffersonville. Frequently divorced with 3 children ages 30 through 7. Senior partner with Systems/Software Engineering in Wayne, PA. tomd@kofpplayers.org
Norm Voog: Our classical music guru and a Music Director in the early 60s, Norm has a law practice in Ridgefield CT where he lives. norman.voog@snet.net
Mary Lou McGuire (aka Carla Saunders): WHUS 1963 to 1966. Married to Norm Voog from 1968 to 1983. Mary Lou was an attorney for TWA in St Louis MO, and retired in 1998. She is now an instructor for disabled skiers at Big Mountain Ski Resort in Whitefish, Montana, and lives in Bigfork MT. McGuire_Lou@msn.com
Mary Lou and her ex ready to hit the slopes during one of his visits to her job site
Dave Delage* (aka Stu Yutz): Engineer at WDRC Hartford and 3 NY stations in late '60s, including WCBS-AM News Radio in NYC. Left radio in 1970 to work in medical hearing electronic programming/testing for companies in MI, MD, MN, and MA (must have liked states beginning with "M"), and his own ventures. Now head of Supertimer, making timers and tracks for the Cub Scout Pinewood Derby. Married for third and final time (he says) in 1997, living in Colorado Springs CO. dave@supertimer.com Update: Dave has moved (again) and is now in Albuquerque NM.
Gary Girard: Gary joined The Good Guys at WPOP in 1965 from WHUS and WLIS in Old Saybrook, CT to host Saturday mornings from 6:00-11:00AM and Sunday afternoons 3:00PM-midnight (listen to him with Real Player ). A few months later, Gary slid into the overnight shift and remained there for his entire stay. Gary stayed in the area moving into sales at WHCT TV18 in Hartford. He was on call as a fill-in at WPOP from 1970-72, and once in 1973 as Gary Mitchell. After Channel 18, Gary worked in New London at WNLC/WTYD; was the New England regional manager for the National Association of Broadcasters; and worked at CRN International in Hamden. In the mid 1990s Gary and his wife, Lois, realized a longtime dream by obtaining a license for a new station. They put WKCD-FM on the air serving the Mystic/North Stonington area. Gary suffered a stroke and continues his recovery. Unfortunately, his health problems forced him to sell the station in 1999. He lives in Florida in the winter and Stonington CT in the summer. garyegirard@cs.com
Norm Hodge* : Station Manager, 1965-1966. Married to Ginger Brereton, who was Admin Director 1965-1966. Norm was in sales and marketing at Norton Co. and Data General. Started his own procurement consulting firm, Sherwood Management Group, in 1993. They live in Holden MA.
normhodge@sherwoodmanagementgroup.com
Steve Primack* (aka The Wale): Was a Station Manager and also a basketball play-by-play announcer and weekend DJ. Co-host of The Has-Been Show . Married in 1969, has two daughters. In insurance business since 1965, currently at Baystate Financial in Boston. Living in Sharon MA.
Marty Kalb: Holds a law degree from UConn and a master's degree in taxation from Georgetown University Law Center. Was in Office of the Chief Counsel, Internal Revenue Service, from 1968 to 1972. He has rejoined the Greenberg Traurig LLP law firm in Boca Raton FL as counsel in the tax, trusts, and estates practice. Lives in Coconut Creek FL. kalbm@gtlaw.com
Tom Lillis: WHUS 1958 – 1963. In charge of the Radio/TV section at Third Army Headquarters, Ft. Bragg NC serving as writer/announcer, 1964 – 1965. Married Georgianna Gutheinz, 1963 UConn alumnus, in 1965. Earned MBA degree from the University of New Haven in 1978. Tom has had a lifelong career in Industrial Marketing, and is now the Marketing Manager for Halox Technologies in Bridgeport CT, a manufacturer of chlorine dioxide generators for water disinfection. Has 3 sons, lives in Fairfield CT. tlillis@idexcorp.com
Barry Kircher
(aka Bouncing Barry K) : WHUS 1964 - 1967. Purchasing Manager at Arctic Office Products in Anchorage, Alaska. Lives in Girdwood AK.
From UConn to the Yukon, from WHUS to MUSH: Barry on the Iditarod Trail in Alaska
Dave Schancupp* :
Special Events & Sports Director, 1959. Play-by-play announcer for UConn football and basketball games, 1959-1961. Attorney in New Haven CT since 1968. Lives in Guilford CT.
des-atty@snet.net
Ken Gold* : WHUS 1957–1961. Color commentator for UConn football and basketball games, and Editor-In-Chief of Daily Campus student newspaper in 1961. Was PR Manager at Digital Equipment Corp. and Lipton Co. Now self-employed doing public relations work for small companies. Lives in Wayne NJ. Kagey@cybernex.net
Terry King: Chief Engineer 1959-1960. Hosted King's Castle and All That Jazz shows from 1960 to 1962. Chief Engineer at WILI, Willimantic in the 1960s. Did Broadcast Engineering and Journalism for 14 more years, IBM Engineering for 18 more. Now retired and teaching journalism, photography, robotics etc. at an International School in Carthage, Tunisia (North Africa). 2012 Update: Terry is now teaching in Italy, but will be returning to his log cabin in Vermont when that gig is over. terry@terryking.us
Gene Roure:
WHUS Chief Engineer in early 60s. Was a teacher at Pomfret Academy for many years, and a Senior Design Engineer at Emerson for 17 years. Now an International Field Service Consultant. Lives in Pomfret CT.
ear_400@yahoo.com
Elmer "Cliff" Milliken:
WHUS Engineer in early 60s. Cliff has been in information technology for more than 30 years. An expert in Microsoft Backoffice products and UNIX systems, he has been a Microsoft Certified Trainer and consultant since 1994 as Owner/President of Systems Vision Consulting. Prior to 1994, Cliff worked for NCR Corporation in Dayton, Ohio, where he managed the Pacific Region Information Technology Division, which included companies in Australia, Canada, Japan, and 7 other countries. He lives in Cincinnati OH.
emilliken@cinci.rr.com
Tom Scanlan* (1958 – 1962): Worked as a staff engineer at WTIC-TV, Hartford while studying electrical engineering at UConn. After serving 11 years active duty in the Air Force, he left the service to start Thunder Bay Broadcasting Corp.in Alpena MI. When Thunder Bay's CBS affiliate, WBKB-TV, went on the air, it brought the first television service to 30,000 citizens in northeast Michigan. After serving as general manager at stations in Florida, North Carolina, and Mississippi, Tom came back to Michigan in 1988 to form Scanlan Communications, Inc. and purchased WGTU/WGTQ-TV, Traverse City/Sault Ste. Marie. In 1996, Calumet, Michigan received their first local television service when Tom built WBKP-TV. He sold all the stations and retired in 2004. Lived in Copper Falls MI, but is moving to Colorado. tomandsue@pasty.com
Mike Sperling (aka The German Shepherd): WHUS 1958 to 1962, was a Sales Manager, DJ, and did some basketball play-by-play. Earned MBA from UConn in 1972. Programmer at SNET for 8 years and at AT&T for 4 years. Mike has worked for the city of Phoenix since 1986, and is also a teacher at the University of Phoenix. He and his wife Bonnie have 3 children and live in Tempe AZ. michael.sperling@phoenix.gov
Ned Parker (1960 – 1963): Ned was 1962-63 city editor of the Connecticut Daily Campus student newspaper and the ninth annual recipient of the Freckleton Memorial Award. He received his B.A. in English at UConn and served as an Officer in the U.S. Navy. He had a 22 year career in marketing and advertising at Lintas. Ned then formed and managed his own marketing consulting firm – Parker & Company – for the next decade. He has also gleaned corporate management experience as general manager and senior marketing executive at a leading edge, emerging business firm. Now a principal at Ascentas LLC Consulting in New Jersey. nparker@ascentas.net
Joe Dlubac: Joe is a Senior Systems Engineer at the Naval Undersea Warfare Center Division of NAVSEA in Newport RI. He is an avid sailor and moors his boat, Blueberry Pie, at the Thames Yacht Club in New London. He lives in Waterford CT. jdlubac@snet.net
Phil Barbetta: 1959 - 1963. Phil is the second generation owner of Fairfield Marble and Barbetta Tile & Stone in Stratford CT. He lives in Milford CT. pbarbetta@snet.net
Ed Sondik 1960 – 1963. Ed earned a Ph.D. in Medicine from Brown University, and is the Director of The National Center for Health Statistics (NCHS) in Hyattsville, MD. He lives in Potomac MD.
Barry Chesler: WHUS 1958 – 1962. President of Made E-Z Products, formerly E-Z Legal Forms Inc., in Deerfield Beach FL, one of the world's largest publishers of self-help business forms, legal forms, software, books, kits and certificates. Lives in Boca Raton FL. barry@madee-z.com
Peter Sutheim*:
WHUS 1957 - 1961. Designed and built the protype of a dependable carrier-current transmitter for WHUS-AM. Read about
his life after UConn
. Peter is the Founder and President of
Earworks
, a Southern California company that does acoustical consulting, designs sound systems especially for high intelligibility of speech; and records concerts mainly where musicians love to perform. He and his wife, Betsy Hangar, live in Los Angeles.
Psutheim@earworksacoustics.com
Georgia Nikola Mahoney (aka Georgia Onyourmind): Her aunt Minerva Schmauser and sister Judy Nikola were also on UConn Radio. Georgia and her husband Jim Mahoney operate the Gondola Company of Newport in Newport Beach CA, which provides gondola cruises for all occasions in authentic Venetian rowing gondolas. Romance, birthdays, anniversaries, proposals, discrete burials at sea, brists, weddings, funerals, orgies, lunch & dinner cruises. callmom@aol.com
A strapping young lady: Georgia lost her shirt (but not in the stock market) for the infamous Playboy Girls of UConn photo feature that was the talk of campus for months.
A jug of wine, but no loaf of bread: Georgia's Relax dinner music show was selected for a parody of a WHUS ad in the May 4,1964 Connecticut Daily Scampus, the annual parody edition of the Connecticut Daily Campus student newspaper.
Purple Haze: Unaware that his ambition to own a cruise line was limited to small non-powered Venetian watercraft, WHUS's cover girl Georgia Ann Nikola married James Andrew Mahoney on Sept 1, 1964, in a dress she had worn for the Playboy photo shoot the previous year.
Georgia has an active "hands on" (the oar) role in the family business. If you're ever in the Newport Beach area, call her and say "I saw your picture on the WHUS Alumni website" or "Robert J sent me" for a reduced rate on a one hour gondola cruise.
Al Robbins (aka Rockin' Robbins): Was a Traffic Director, Program Director, and Jazz DJ at WHUS. Succeeded Steve Primack as Station Manager, but was unable to complete his term and was replaced by Carol Petito. On Armed Forces Radio in Turkey while in the Air Force in the late 60s. Owned a solar heating business in northeast CT until 2002. Lives in Bolton CT.
Jack Carlson (aka The Grand Exalted Fink): Co-host of the WHUS Has-Been Show, and a leader of the Student Government takeover coup in 1964. On faculty of University of Minnesota in the late '60s. Current whereabouts unknown.
Paulette Cunningham Zyko:
Hosted many Relax shows prior to Carol Petito and Georgia Nikola. Dated John Eklund a few times in 1962, before coming to her senses. Teacher in Waterbury CT schools for over 30 years. Lives in Middlebury CT.
Joan Eklund:
John Eklund's alleged younger sister was at UConn and WHUS for only the 1963 - 1964 school year, then supposedly transferred to a college in Ohio at the same time John left UConn. We always wondered why we never saw John and Joan together in the same place. Was she actually John's other personality? Current whereabouts unknown, but she may still be living within John in Fostoria OH.
Donna McCrossan,
President of the Robert J Fan Club in 1963, is now
Donna Futoransky
. Continuing a managerial career, she was President of the Marine Museum in Fall River MA for many years. She is now retired and living in Raleigh NC.
Steve Kotchko: (Info from Connecticut Radio Network website) Vice President for Communications, Steve is one of the most respected journalists in Connecticut. He is the dean of State Capitol reporters, hosts a public television discussion program and frequently contributes articles to Connecticut Magazine and The New York Times. Steve has interviewed every president since Jimmy Carter and most major presidential candidates. He sits on CRN's strategy board. He joined CRN shortly after its inception in 1973. smkbard@aol.com
Tom Hindle: Works for Thompson Communications. Member of Connecticut Masters swim team. Living in Westport CT. hindlet@thmulti.com
Tony Riggs* : Tony began his broadcasting career in 1960, starting as a part time classical music announcer for WHUS and WTIC-FM in Hartford while working his way through UConn. His career has included working as a newsman at an all-news radio station in Washington, D.C., and for 13 years, as a classical music announcer and newsman at a Public Radio station, also in Washington. He went to the Voice of America in 1983 as an announcer, and has since worked in a variety of positions including the hosting of VOA Today. Tony says he once spent two happy years bicycling around Europe, earning a living working as a construction engineer. His interests include ham radio, scuba diving and camping. ariggs@voanews.com
George Fallenbeck:
WHUS Engineer, 1961 - 1964. Lives in Niceville FL.
gkfallenbeck@hotmail.com
Leighton Gage: 1960 to 1963. Worked as a regional creative director (advertising) in Europe, the United States, South America and Australia. He has two daughters in the Netherlands, one in Florida and one in Rhode Island. Two grandchildren live in The Hague. He and his wife, Eide, divide their time between Brazil, Europe and the US. Leighton's first book, O Filme Públicitário, became the standard textbook for teaching film production in Brazil and Portugal. He is now (2007) writing novels, the first of which, Blood of the Wicked, is available on Amazon.com. Leighton has a website, and you can see his book tour schedule. Leighton@LeightonGage.com
Patrick Fontane* : Earned PhD in Sociology 1971, currently Professor of Sociology at St. Louis College of Pharmacy. Married with three children. Lives in Fenton MO.
pfontane@stlcop.edu
Rick Semels: Works at Trend Logic Associates, an investment firm in Greenwich CT. Active in community theater in New Canaan CT, where he lives. rsemels@trendlogic.com
Al Neuman:
Station Manager, 1960. His father was a free-lance artist who sold his drawing of his 12 year old son to a new humor magazine in 1952, and Al appeared on the cover of every issue of the popular magazine for over 40 years. He has lived off the royalty payments he receives for the drawing his entire life and now lives in Obscurity AL
Rich Gailunas: Station Manager, 1961. Married to WHUS alumnus Wilma Frey. He lived in Northford CT when he passed away in 2007.
Bill Grimes and Regina Rinaldi Grimes: Bill was Station Manager after Rich Gailunas and prior to Jeff Tellis. Reggie is a computer & software consultant, and both are active in 4-H activities in Wilmington NC, where they live. grimesr@intrstar.net
Manny Makiaris:
WHUS Newsman 1958 - 1960. Twenty-nine years in Information Technology at Aetna Life & Casualty. Now head of Makiaris Media, a Connecticut advertising company. Manny lives in Niantic CT.
emakiaris@makiarismedia.com
Lucretia Borgia Seidel:
WHUS 1962, graduated and married in 1965. Lucretia is a Registered Nurse working in the Public Health field. She has a first class amateur radio license and is active in the American Radio Relay League, and is a volunteer production crew member for public access television in Glastonbury CT, where she lives. Lucretia and her husband Larry have a son and a daughter and 2 grandchildren.
laseidel@snet.net
Les Nessman: Our neurotic Newsman of the early 60s, he insisted that it was a typo when the results of a student survey in 1962 indicated that they wanted more music and less Nessman on WHUS. Newsman at WKRP-AM in Cincinnati OH for over 35 years, surviving 13 format and 8 ownership changes. Winner of the coveted Buckeye Silver Sow Award 20 times for excellence in agricultural news reporting. Les now hablas fluent Espanol and uses the on-air name Luiz Nessmundo due to the station's format change to La Musica y Noticias de El Barrio Cincinnati in 2001. Nessmundo@salsa670.com
Marshall Jespersen (aka Modeen Gunch): WHUS Folk & Classical DJ, 1963 - 1964. Marshall graduated UConn with a degree in Chemistry, and has worked in the rocket propulsion lab at Edwards Air Force Base. He somehow migrated to auto sales and now owns Honda and Porsche dealerships in Danvers MA and Dover NH. Lives with his wife Elena in Byfield MA. jespersen@attbi.com
Bob Porter & Dave Silverman (photo) : Bob Porter is an independent contractor for the IMF/World Bank, and has had in-residence assignments all over the globe (including Botswana, Moscow, Phillipines, Bangkok, Sydney, London, Egypt, and most recently two stints in Islamabad in 2004). He lives in his native New Milford CT, at a lakeside home on Candlewood Lake. Dave Silverman is a pharmacist in the Albany NY area.
Dave Evan: Was General Manager (and Wayne Norman's boss) at WILI in Willimantic until 2004. Now working for the University of Connecticut in athletic marketing. Lives in Storrs CT with his wife Donna, who is the WILI Sales Manager.
Charlie Lipson: Class of 1967. Hosted a sports show on WHUS as well as did some color and play by play for UConn football and basketball games. Charlie also wrote the daily sports column Right From The Lip for The Daily Campus student newspaper. See his profile on Graduates.com Charlie.Lipson@Advest.com
Bill Palmer* (1966–1970): Interviewed several prominent people of the late 1960s who spoke on campus, like Barry Goldwater, Norman Thomas, and James Farmer. Now owner of William Palmer Consulting, an organizational development consulting firm in Boca Raton FL. wmpalmer@williampalmerconsulting.com
Brian Young: DJ 1965-68, Chief Control Operator 1965, News Director 1966, Special Events Director 1967, Business Manager 1968. Has worked since graduation in Engineering, Customer Service, and Program Management at Sikorsky Aircraft in Stratford CT. Married with two daughters, living in Weston CT. Enjoys travel, cooking, gardening, hiking, and kayaking. perwhit@aol.com
Mike DeRosa: News Director, 1965 – 1966. Went on to VISTA (domestic Peace Corps) and teaching after graduation. Returned to UConn to study in 1981 and became the Information Program Director at WHUS and created the show New Focus that has been broadcast every Friday on WHUS since 1985. Now the Public Affairs Director at the University of Hartford station WWUH-FM 91.3 in West Hartford CT. Mike has been working in the computer business for 15 years and is the co-chair of the Green Party of CT. He ran for CT. Sec of State in 2006 and got 2% of the vote. smderosa@cox.net
Wayne Bennett: WHUS 1964 to 1971. Was a DJ, Chief Control Operator and Special Events Director. Hosted early morning show one day a week and Friday night oldies show from 1969 to 1971. Pharmacy Manager for Hannaford Corp. Wayne and his wife Roberta (Brown), who is a 1971 UConn alumnus, live in Jaffrey NH. He is a licensed Ham Radio Operator (extra class), and enjoys camping, boating, and golf. wb1nh@joimail.com
Ed Abrahams: 1964 - 1966, served briefly as News Director. Was a Student Senator 1966 - 1968. Now works for the U.S. Department of Commerce. Lives in Silver Spring MD. Edward_Abrahams@yahoo.com
Jackie Ledermann Greenfield: 1967 - 1971. Was the first woman News Director (before Steve Kotchko). With CBS Radio News 1971 to 1978. Now a certified nurse-midwife in Harlem at a busy city hospital. Babylady@optonline.net
Peter Plante:
WHUS 1967 to 1971. Earned Master of Public Administration degree from University of Hartford in 1976. Peter is retired from the Connecticut State Police, where he was the Commanding Officer of Troop C and the Eastern District Traffic Section. He is now head of Peter Plante and Associates, an accident reconstruction company. Lives near UConn in Mansfield Center CT.
peterdoryann@aol.com
Bob Fried*:
WHUS Newsman, 1966 to 1968. Now an Attorney with offices in Hartford and Middletown CT, specializing in marital & family law. Lives in South Glastonbury CT.
rbfried@lawyer.com
Harry Zuella
(aka Hambone Harry): 1962 - 1964. Has worked for SBC/SNET (formerly Southern New England Telephone) over 30 years. Lives in Oxford CT
harry.zuella@snet.net
Jerry Fonzo
(aka Jukebox Jerry and The Fonz): 1962 -1963. Retired from Grumman Aerospace in 1993. Earned BS in Industrial Management from SUNY in 1995. Now a Department Head at Nassau University Medical Center. Lives in North Baldwin NY.
fonzojerry@yahoo.com
Kenneth (?) "Skip" Weeks: WHUS 1964 to 1967 (?) President & Sales Manager of the Walton Co. in West Hartford CT (?) www.waltontools.com/profile.htm
Alan Ritchie: WHUS 1961 to 1965. Now Vice President, Compensation, Employee Benefits and Health Services for Lucent Technologies in New Jersey. He joined Lucent in September 1996 from General Mills, Inc. in Minneapolis. During his 22 years at General Mills, he held several increasingly responsible positions in Corporate Human Resources, most recently serving as Vice President Compensation and Benefits for General Mills, Inc. Lives in Pittstown NJ. aritchie@ptd.net
THE WHUS '60s PEOPLE WANTED LIST
We're still looking for:
Carol Anderson | Carl Andersen | Elaine Bilsky | Dick Bouchard | Steve Brescia | Jack Carlson | Bruce Cunningham | Dave Day | Bill Derby | George Dessert | Carl Dynel | George Fallenbeck | Lenore Feinberg | Mike Ferdinand | Cathy Findlay | Al Fink | Aaron Galinsky | Harry Glasser | Tony Griggs | Rina Helfgott | Dave Howard | John Howland | Dick Jacobs | Dave Jones | Warner Klapprodt | John Krevitt | Percy Lavalier | Mike Licamele | Jay Lowenstein | Bob Matzner | Don Miller | Terry Miller | Al Miner | John Overhiser | Dexter Peebles | Byron Pengraph | Dick Rice | Charles Rivers | Marge Rooney | Bill Sacher | Judi Shapiro | Ed Sparo | Isadore Spitz | Greg Tuchay | Mary Twining | Frank Villa | Skip Weeks | Bob Weisman | Tony Welch | Tom Yobaggy | Deb Zolov
2002 Mini-Reunion & 2003 Mega-Reunion Photos
WHUS PEOPLE OF THE 1970s
Ed Maley:
1972-1975. Sports Director, 1974. Lives in Cromwell CT.
Jim Condon: WHUS 1977-1980, WSUB/WQGN (Groton CT) 1981, WFAN (Mystic CT) 1982, WICH/WCTY (Norwich CT) 1983, WJOY/WQCR (Burlington VT) 1984, WKDR (Burlington VT) 1988-2001. Jim has retired from radio and now owns The Radio Deli with his former radio partner, Louie Manno, in Burlington, Vermont, in addition to representing the town of Colchester in the Vermont Legislature. radiodeli@adelphia.net (Bio info from www.440.com).
Mark Roy
1970 - 1973:
UConn's Web Manager, responsible for the main UConn website. Joined the UConn staff in 1981 as assistant to the director in the former Office of Public Information. Mark started his broadcast career at WHUS-FM. From 1974 to 1981, he was news director of WILI-AM in Willimantic. He has also held part-time news positions with WTIC-AM in Hartford and WPOP-AM in Newington in the 1970s. Mark became a published author in 2001, with the release of University of Connecticut: The College History Series, a 128-page photographic history of UConn. Lives with his wife, Cheryl, a computer programmer, and daughter Stephanie, a UConn student, in Storrs.
mark.roy@uconn.edu
Gloria Giroux: 1973 -1975 See her profile and photos on Graduates.com She lives in Phoenix AZ.
Bill Walker: Chief Control Officer 1971-72, Chief Engineer 1972-74, Morning Man 1972-73, color announcer UConn hockey 1973-74. Set the groundwork for the FM power increase from 1250 to 3000 watts. Bill has worked in the Health Care field since 1974, and is now a part-time graduate student in Nursing and Scoutmaster of his son's Boy Scout troop in Randolph MA where he lives. bill41947@comcast.net
John Caravella
(aka Dr. Johnny Fever): Had many short DJ gigs at stations around the country until 1978, when he grew tired of moving up and down the dial, and settled in at WKRP in Cincinnati for a few years. Changed name to Howard Hesseman, currently doing occassional bit parts on TV sitcoms and hosting nursing home sock and walker hops.