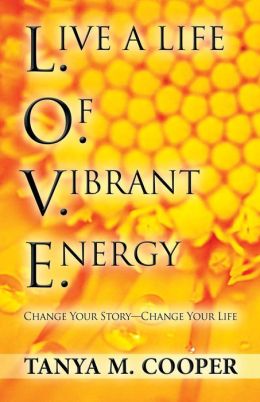 Hear Tanya speak about her new book and how to begin LOVING your LIFE!
http://www.blogtalkradio.com/lizyt/2014/11/25/tanya-m-cooper-author
"Go confidently in the direction of your dreams! Live the life you've imagined. As you simplify your life, the laws of the universe will be simpler." (Henry David Thoreau)
Tanya M. Cooper is a published author The Revolutionary's Daughter; it's sequel, Beneath the Stone Cold Floor (The Diary of a Spanish Nun in 1741); Waiting on Postcards; The Wayward Daughters and her first non-fiction entitled, L.O.V.E. Live a Life Of Vibrant Energy. All available on www.amazon.ca or www.amazon.com
Tanya has a Bachelor of Honours degree in English and History and her Bachelor of Education. She taught in Colombia, South America for three years and is most recently teaching in Canada. She trained with the Gestalt Institute of Toronto for four years to be a Psycho-Therapist and has offered many workshops to teachers as well as the community on subjects such as self-esteem, eating disorders, neuropsychology and re-training the mind. Tanya has written and spoken for her own radio program called, On Second Thought with a local radio station and has been featured in many articles in local newspapers regarding publishing her novels.
Tanya provides workshops based on her latest non-fiction book, L.O.V.E. Live a Life of Vibrant Energy which focus on how to develop self-esteem, success and ultimately the life that we desire.
Her books are available at: https://www.amazon.com/s/ref=nb_sb_noss_1?url=search-alias%3Daps&field-keywords=tanya+m+cooper
She currently resides in Toronto, Ontario, Canada.
.