So I started with a mix of flowers from a flower warehouse down the road. He was a gardener, and spring was arriving so I chose spring colours - like a cottage garden. To prepare the flowers I cut them to size with a pointy diagonal tip, for them to take the maximum amount of water and to easily insert them into the oasis block. I followed the instructions on the block as it was a quick soak one.
I used some foliage, to make up a solid first layer. I used a mix of what I had, starting with longer pieces and then adding some shorter lengths to make a thick and healthy base for the flowers.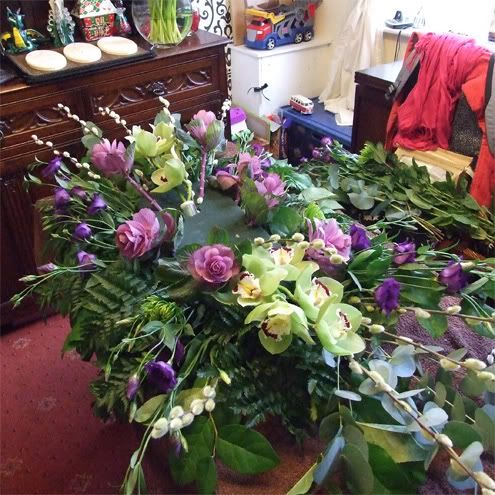 I then started to add some of the more robust flowers, starting with some orchids that were inserted in their own little reservoirs. I used the cabbagey flowers to add some structure to where I wanted the height and shape to be.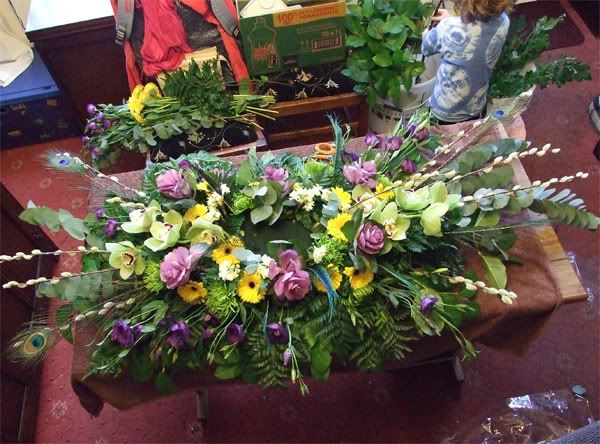 Then I added foliage and flowers alternatively, building the shape up slowly. I found it was really important to keep stepping back and viewing the progress and to make sure I wasn't adding too many flowers to one place.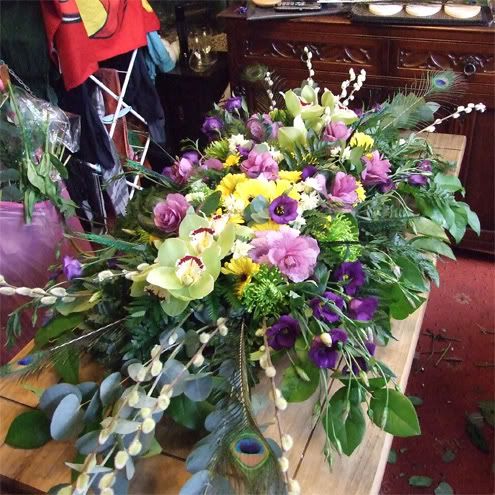 I carried on layering till I had a dense coverage, then double backed to fill in any obvious gaps. I also added some peacock feather as dad liked these.
And that's it. I ensured the oasis stayed damp, and it lasted over a week. I'm glad I did it myself. It really was what dad would have liked.