I like to make earrings and other beaded items. I love beads, and love bead shopping. I researched beads as part of my HND. Here are some of the beaded items I make:
These are beaded keyrings for bag zips etc.
Beaded kilt pin brooches.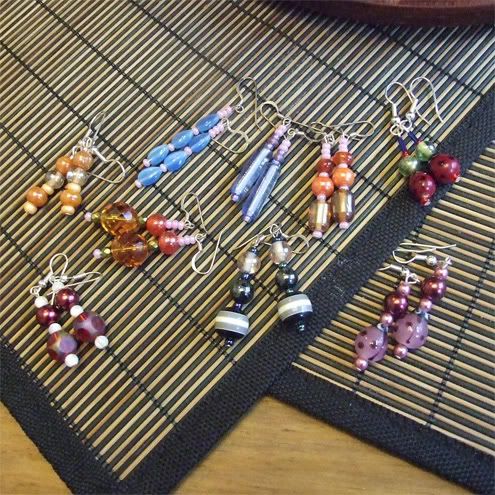 Sterling Silver Earrings.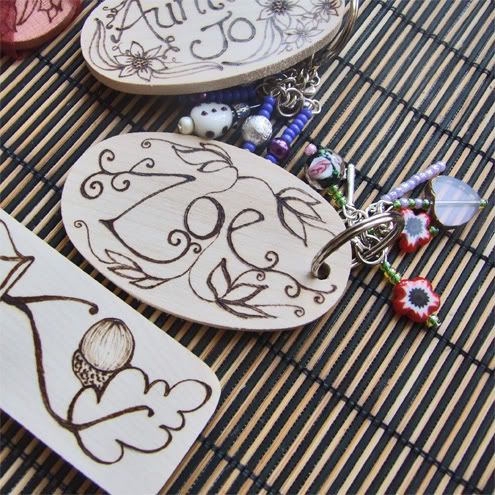 I use beaded keyrings on my pyrography also.