This page follows only celebrity deaths [or near-deaths]
mainly in the actual county of Los Angeles, though all
my heart goes out to stars dying elsewhere...
Jani Lane
February 1, 1964 - August 11, 2011
On August 11, 2011, metal band Warrant's frontman
Jani Lane was found dead
with half a bottle of Vodka and
a prescription medication
in his Comfort Inn hotel room
in Woodland Hills, California.
*****
Elizabeth Taylor
February 27, 1932 – March 23, 2011
Star of National Velvet (1944), Father of the Bride (1950),
A Place in the Sun (1951), Giant (1956), with James Dean,
Cat on a Hot Tin Roof (1958),
Suddenly, Last Summer (1959), Cleopatra (1963)
Who's Afraid of Virginia Woolf? (1966) and many more.
It should be noted that
Liz and genius actor Montgomery Clift
were best friends, and it was from her
house party on Benedict Canyon above Beverly Hills
that he crashed his car drunk and high on pills,
on May 12, 1956, leaving his face disfigured
for the rest of his life. This was just
7.5 months after James Dean's
fatal crash in Paso Robles, California.
Plagued by health problems much of her life,
in February 2011, new symptoms related to
heart failure caused her to be admitted
into Cedars-Sinai Medical Center, 444 S San Vicente Blvd,
Los Angeles for treatment,
where she remained until her death
at age 79 on March 23, 2011,
surrounded by her four children.
*****
Teena Marie
March 5, 1956 – December 26, 2010

American singer, songwriter and producer, most well-known for
her huge 1984 hit "Lovergirl".
Marie, nicknamed Lady Tee, (sometimes spelled Lady T),
was a protégée of funk legend Rick James, and was notable
as one of the few successful white performers of R&B.
She played rhythm guitar, keyboards and congas.
She also wrote, produced, sang and arranged virtually all
of her songs since her 1980 release, Irons in the Fire,
which she said was her favorite album.
She had a daughter, Alia Rose, who, as of 2009,
sang under the name Rose LeBeau.
Marie died of natural causes on Sunday, December 26, 2010,
at home in Pasadena, California
*****
Tom Bosley
October 1, 1927 – October 19, 2010
Much-loved American actor, best known for
portraying Howard Cunningham
on the long-running ABC sitcom Happy Days.
Additionally, he appeared on the series Murder, She Wrote
and Father Dowling Mysteries, and originated the title role of
the Pulitzer Prize-winning Broadway musical Fiorello!,
earning the 1960 Tony Award for Best Performance
by a Featured Actor in a Musical.
Tom sadly passed away at age 83 in Palm Springs, California.
*****
John Wooden
October 14, 1910 – June 4, 2010
Legendary 27-year tenure coach
of the UCLA Bruins Basketball
team who won 10 NCAA Championships,
including 7 in a row, sadly passed away
on June 4, 2010 at age 99.
*****
Dennis Hopper
May 17, 1936 – May 29, 2010
Genius actor Dennis Hopper
(Rebel Without a Cause, Giant,
Easy Rider, Blue Velvet, Hoosiers,
director of Colors, so many
other credits) tragically passed
away of prostate cancer
in Venice, California
on May 29, 2010,
at the age of 74.
He received all of 10-seconds on
Entertainment Tonight, while
Tiger Woods has gotten
1000s of hours of coverage
on entertainment news shows,
which absolutely disgusts me.
I can't believe that brilliant actors
like Dennis Hopper and Chris Penn,
just to name a couple, are forgotten
within seconds by the public.
It makes me so sick. Truly I
can't relate to society or the
public at all.
Dennis Hopper will be
terribly missed and there
will never be another like him.

*****
Peter Graves
March 18, 1926 – March 14, 2010
(Mission Impossible tv series, Airplane)
Veteran actor who starred in
more than seventy films, television shows,
and television movies.
Graves died of a heart attack on March 14, 2010,
four days prior to his 84th birthday.
He had just returned from brunch with
his wife and children, collapsing before
he could enter the house.
*****
Brittany Murphy
November 10, 1977 - December 20, 2009
Talented actress
Brittany Murphy
(Clueless, 8 Mile, Sin City)
tragically passed away at her home
in West Hollywood at 10:04 a.m.,
Sunday, December 20, 2009 due to
a combination of pneumonia,
anemia, and prescription drug intoxication.
She was just 32 years old.
*****
Patrick Swayze
August 18, 1952 – September 14, 2009
Swayze (The Outsiders, Dirty Dancing, Ghost, The Beast)
was diagnosed with pancreatic cancer
in early 2008. He continued acting until 2009,
when he became too ill to do so. He died at age 57
on September 14, 2009. Patrick had been a heavy smoker
for over 40 years. One of the few real good guys in
Hollywood, he will be sadly missed.
*****
Michael Jackson
August 29, 1958 - June 25, 2009
Michael Jackson died of a sudden cardiac
arrest at his rented Bel Air (Holmby Hills) mansion located
at 100 N. Carolwood Drive, north of Sunset Blvd.
He had just moved back to L.A. in May to prepare for a 50-show
World Tour, which was to be the biggest
comeback tour to ever take place.
He was not breathing when paramedics
arrived, and was pronounced dead at 2:26 p.m. at
UCLA Medical Center.
Jackson was over $400 million in debt and was
addicted to several prescription drugs,
including Demerol and Oxycontin.
His death has been attributed to
an overdose of diprivan (propofol).

*****
Farrah Fawcett
February 2, 1947 – June 25, 2009
Farrah Fawcett (Charlie's Angels, The Burning Bed, Small Sacrifices)
died atage 62 at St. John's Hospital in Santa Monica, California
after a battle with anal cancer.
*****
ED McMAHON
March 6, 1923 - June 23, 2009
Ed McMahon, the loyal "Tonight Show"
sidekick who bolstered boss Johnny Carson
with guffaws and a resounding
"H-e-e-e-e-e-ere's Johnny!"
for 30 years, died early Tuesday.
He was 86.
McMahon died shortly after midnight at
Ronald Reagan UCLA Medical Center.
Bragman didn't give a cause of death,
saying only that McMahon had a
"multitude of health problems the last few months".
Two of those illnesses were bone cancer and pneumonia.
McMahon had also had well-publicized financial
problems, being $600,000 behind on his mortgage
a few years before his death.
*****
Lux Interior
(October 21, 1946- February 4, 2009)

Lux Interior, co-founder and lead singer
of the pioneering horror-punk band the Cramps,
has died, the group's publicist said. He was 62.
Interior — whose real name was Erick Lee Purkhiser —
died Wednesday of a pre-existing heart condition
at a hospital in Glendale, Calif., publicist Aleix Martinez said in a statement.
Interior met his future wife Kristy Wallace —
who would later take the stage name Poison Ivy —
whle hitchhiking in Sacramento in 1972.
The pair moved to New York and started the Cramps
with Interior on lead vocals and Ivy on guitar.
The group was a part of the late `70s early punk
scene centered at Manhattan clubs like CBGB,
alongside acts like the Ramones and Patti Smith.
Their unmistakable sound was a lo-fi synthesis
of rockabilly and surf guitar staged with a deviant
dose of midnight-movie camp. Some called it "psychobilly."
The pale, tall, gaunt Interior appeared shirtless with
black hair and tiny, low-slung black pants, looking part zombie,
part Elvis Presley as he crawled, writhed and howled his way across the stage.
Lux lived right down the street from me in the 80s, on Edgemont St., Hollywood.
*****
Justin Levens
December 18, 2008
Laguna Niguel, California
The bodies of UFC / MMA fighter Justin Levens, 28,
and wife Sarah McLean-Levens, 25,
were found in their bed in the 100 block of Fleurance Street
in an apparent murder - suicide.
*****
Sam Bottoms
(the surfer "Lance" in "Apocalypse Now")
October 17, 1955 – December 16, 2008
Sam tragically died in L.A. of glioblastoma multiforme,
a type of brain tumor at age 53. Bottoms had also
appeared with Clint Eastwood in The Outlaw Josey Wales,
the classic 1982 drug tv movie "Desperate Lives",
and the 1981 tv remake of James Dean's "East of Eden".
*****
Bettie Page
December 11, 2008
Bettie Page, the 1950s secretary-turned-model whose controverisal
photographs in skimpy attire or none at all helped set the stage for
the 1960s sexual revolution, died Thursday. She was 85.
Page suffered a heart attack last week in Los Angeles and
never regained consciousness, her agent Mark Roesler said.
Before the heart attack, Page had been hospitalized
for three weeks with pneumonia.
*****
Beverly Garland
Oct. 17. 1926 - Dec. 5, 2008
(Swamp Women, Not of this Earth)
Sadly died at her home in
the Hollywood Hills at the age of 82.
*****
Paul Newman
January 26, 1925 - September 26, 2008
Brilliant actor and one-time rival of James Dean, star of nearly 100 films,
my personal favorite being "Cool Hand Luke" (1967), sadly
died in Westport, Connecticut on September 26, 2008 of lung cancer.
He outlived James Dean by 53 years. Hard to imagine.
*****
Evan Tanner
(1971-2008)
Former Ultimate Fighting Championship middleweight champion Evan Tanner
was found dead near Palo Verde, Calif. (southeast of San Diego, near Mexico),
on Monday, September 8, 2008. He was just 37 years old.
His management team at the Driving Force Sports management agency
confirmed his death to MMAWeekly.com.
Tanner had trekked into the desert on a journey to "cleanse" himself,
according to Douglas Vincitorio of Tanner's management team.
"He went out to the desert to do a 'cleansing' as he called it.
Kind of like 'Survivorman'.
"These short trips were not new to Tanner, said Vincitorio.
It is something that he has done numerous times over the years."
"What we were told is that (Sheriff's officials who found Tanner)
believe his motorcycle had run out of gas, so he went to walk out in
like 115- to 118-degree heat," Vincitorio said. "He was miles away from his camp.
That's where the helicopter found him.
Right now, they just think that he succumbed to the heat."


Lt. George Moreno of the Imperial County Sheriff's Department
has reported that Tanner set out treasure hunting on Wednesday, Sept. 3,
asking friends to call for help if he didn't return right away.
Lt. Moreno says friends called the Sheriff's Office on Friday, Sept. 5,
and search and rescue teams looked for him throughout the weekend
in temperatures up to 114 degrees.
The U.S. Marines used a helicopter to search by air Monday morning,
finally spotting a body two miles from the campground where Tanner's
belongings were found earlier, according to Lt. Moreno.
While a coroner has yet to confirm the body is Tanner's, John Hayner,
the owner at Driving Force Sports, says people close to to the fighter visually identified his body at the scene.

On Aug. 10, Tanner wrote a blog on Spike TV's website,
proclaiming his desire to start an adventure in the desert east
of his new home in Oceanside, Calif. An avid outdoorsman
and wandering spirit, he wanted to escape civilization for a while.
"I'm not just going out into the desert, I'm going out into the desert
to hunt for lost treasure," he wrote. "I'm going on a pilgrimage of sorts,
a journey to solitude, to do some thinking, and to pay my respects to the great mysteries."
On Aug. 16, Tanner wrote about collecting supplies for his journey,
and wrote about the dangers he might face.
"I plan on going so deep into the desert, that any failure of my equipment,
could cost me my life," he said. "I've been doing a great deal of research and study.
I want to know all I can about where I'm going, and I want to make sure I have the best equipment."
Of course, this led followers of his blog to fear for his safety, as they often did when
Tanner reported his frequent by-the-seat-of-his-pants adventures.
In a blog dated Aug. 27, Tanner tried to calm his audience.
"This isn't a version of 'Into the Wild,'" he wrote. "I'm not going out
into the desert with a pair of shorts and a bowie knife, to try to live off the land.
I'm going fully geared up, and I'm planning on having some fun."
But he also affirmed that things could go wrong if his equipment wasn't up to snuff.
"I do plan on going back pretty far, so I did mention in one of my posts that I wanted
to make sure to have good quality gear," he said.
"Any failure of gear out in the desert could cause a problem."
On Sept. 2, Tanner wrote his final blog entry,
documenting a training session at a facility in Oceanside.
The Amarillo, Texas native was a high school wrestling
stand out who won the state championships his junior
and senior years despite only getting into the sport as a sophomore.
He entered mixed martial arts in 1997 encouraged by friends.
Tanner rose to the top of the mixed martial arts world by winning
the UFC middleweight title over David Terrell at
UFC 51: "Super Saturday" Feb. 5, 2005.
He lost the title later in the year to Rich Franklin.
Tanner, who had a career MMA record of 32-8
last competed in the UFC on June 21 losing to
Kendall Grove by split decision.
"He will obviously be sorely missed," said Vincitorio.
Adding, "I think that Evan would want to be remembered
as a very complex man with many layers, not just a fighter."
Tanner was surely a unique personality.
His eclectic spirit and competitive nature
will be sorely missed in the MMA community.
*****
George Carlin

George Denis Patrick Carlin (May 12, 1937 – June 22, 2008)
was an American stand-up comedian, actor and author who won
four Grammy Awards for his comedy albums.
Carlin was noted for his political insights, his black humor
and his observations on language, psychology, religion
and on many taboo subjects. Carlin and his "Seven Dirty Words"
(Shit, Piss, Fuck, Cunt, Cocksucker, Motherfucker, and Tits)
comedy routine were central to the 1978 U.S. Supreme Court case
F.C.C. v. Pacifica Foundation, in which a narrow 5–4 decision by
the justices affirmed the government's power to regulate indecent
material on the public airwaves.
In the 1990s and 2000s, Carlin's stand-up routines
focused on the flaws in modern-day America.
He often took on contemporary political issues
in the United States and satirized the excesses of American culture.
He placed second on the Comedy Central cable television network
list of the 10 greatest stand-up comedians, ahead of Lenny Bruce
and behind Richard Pryor. He was a frequent performer and
guest host on The Tonight Show during the three-decade
Johnny Carson era, and was also the first person to
host Saturday Night Live.
On June 22, 2008, Carlin was admitted to St. John's Hospital in
Santa Monica, California after complaining of chest pain.
He died later that day at 5:55 p.m. PDT of heart failure at the age of 71.
In accordance with his wishes, Carlin was cremated, with his ashes scattered,
and no public or religious services of any kind were held.
*****
Cyd Charisse
dead at 86
June 18, 2008 10:36 AM
...in the film "The Silencers"...
Actress and dancer Cyd Charisse,
the impossibly long-legged movie musical star
who gained fame for her on-screen pairings
with Hollywood dance greats Fred Astaire
and Gene Kelly, has died at age 86.
Charisse, a sinuous, athletic performer once
described by Astaire as "beautiful dynamite,"
died early in the morning of a heart attack
at Cedars-Sinai Hospital in Los Angeles, according
to her agent, Scott Stander.

Publicist Gene Schwam said she had only
recently celebrated her 60th wedding anniversary
with her second husband, singer Tony Martin,
whom she married after a romance with
millionaire Howard Hughes.
*****
Harvey Korman
February 15, 1927 – May 29, 2008
Harvey Korman, who became famous for his role
on The Carol Burnett Show, passed away on May 29, he was 81.
Korman had been suffering from an abdominal aortic aneurysm,
and died at the UCLA Medical Centre from complications.
Korman was on The Carol Burnett Show for a decade, and also
starred in several Mel Brooks films, including Blazing Saddles.
*****
Sydney Pollack
May 27, 2008
Hollywood filmmaker Sydney Pollack,
who won a pair of Academy Awards for
the epic romance "Out of Africa" and
earned praise for acting stints in films
including "Tootsie" and "Michael Clayton,"
died on Monday after a battle with cancer,
his spokeswoman said. He was 73.
Pollack died at his home in the coasta
l Los Angeles suburb of Pacific Palisades
at about 5 p.m. local time.
He was diagnosed with cancer
about 10 months ago, but doctors
were never able to determine the
primary source of the disease..
*****
Rob Knox
Robert Arthur "Rob" Knox
( August 21, 1989- May 24, 2008)
was a British actor who played the role of Marcus Belby in the
to-be-released film Harry Potter and the Half-Blood Prince (2008),
and had signed to appear in the planned film "Harry Potter and
the Deathly Hallows". He died after being stabbed in Sidcup,
England, on May 24, 2008, when he intervened
in a fight to protect his brother.
Knox died at the age of 18 after he was stabbed outside
the Metro Bar in Sidcup, of South-East London, England,
on May 24, 2008. He had intervened in a fight in order to
protect his 16-year-old brother, Jamie, who was allegedly
being threatened by two men. One of the men was armed
with two knives. Warner Bros. released a statement
concerning his death: "We are all shocked and saddened by
this news and at this time our sympathies are with his family."
A 21-year-old from southeast London is being held in custody
on suspicion of murder.
*****
Charlton Heston
(born John Charles Carter;
October 4, 1923 – April 5, 2008)
American actor of film, theater and television.
Heston is known for having played heroic roles,
such as Moses in The Ten Commandments,
Colonel George Taylor in Planet of the Apes and
Judah Ben-Hur in Ben-Hur, the role for which
he won the Academy Award for Best Actor.
In the 1950s and 1960s he was one of a handful
of Hollywood actors to speak openly against
racism and was an active supporter of the
Civil Rights Movement. Initially a liberal
Democrat, he later supported conservative
politics and was president of the
National Rifle Association from 1998 to 2003.
Heston died at his home in Beverly Hills.
*****
Steve-O
Steve-O Tells Friends: I'm Paying for My Self-Destructive Behavior
By Brian Orloff
Originally posted Friday March 14, 2008 05:00 PM
E-mail from Steve-O to Friends
Subject: You Should All Know I'm In The Looney Bin
"They call it "code 5150," that means "psycho," legally, fuckin bat-shitt, certifiably.
I'm outta my mind, believe-you-me. How'd I get this way? How can this be?
It's gotten so bad there's nothing left of me." -Steve-O
Those words were written during a "low." Before the day when Johnny Knoxville,
Jeff Tremaine, Big Regg, Swizz, Rick Kosick, Dimitry Elyaschevich,
Cordell Mansfield, and Trip Taylor came to my home and, physically,
forced me into the hospital (where I was placed on a 5150 "hold"),
I had thought of "bipolar" as a "good" thing. I rationally deduced that,
with our time in this life being so limited, it was productive to stick to
nothing but extremely high "highs", and extremely low "lows."
ANYTHING but to "crash on the rocks of mediocrity."
I figured that, since I am an extraordinarily "tough" individual,
I could handle it, and my legacy would be comprised of only
that which could be described as "intense." After four days in
a psychiatric ward (a.k.a. "looney bin," a.k.a. "cuckoo's nest")
it has dawned on me that a great deal of what I produced,
while on narcotics-induced "highs," was a bunch of manic
bullshit that made little-to-no sense and, furthermore, was
devastating to those who love me the most. At this point,
I am no longer "5150-status" (which was the three-day "hold" on me,
resulting from suicidal behavior). I am now "5250-status"
(which means that the "hold" has been extended to 14 days,
for the exact same reasons). I'm not getting out of this
"insane asylum" any time in the immediate future, so,
I'm going to learn as much from the experience as possible.
So far, I've figured out that I did a great deal of damage
to my brain by abusing drugs and, now that they've all worn off,
I'm facing the consequences. I suppose it is an ironic "eye for an eye"
situation that I am in, coping with the lowest "lows" that I've ever
experienced-as a form of punishment for the emotional distress that
I have put my loved ones through with the self-destructive
behavior that led me here.
I already know that I will be handing these pages
over to my beautiful assistant, Jen Moore,
during our next visitation, and instructing her
to share them with as many people as possible
on the Internet (rather than try to sell a "juicy"
story to the tabloid press for profit).
I hope that I haven't disappointed
too many of my fans. Actually, ya know what?
Anyone that is disappointed by any of these
words really doesn't matter to me.
I've harmed myself to no end for those people
(at the expense of my loved ones),
and look where it got me.
Now, what do I have to add?
The research I did into the immortality
of the soul, the end of life in our current bodies,
and the 4th dimension, was, by no means a bunch of bullshit.
I could stand before you all and say very similar words to the ones
I say in the following clip, it's just that I happened to be under the
influence of a very dangerous amount of drugs when it was filmed:
http://www.youtube.com/watch?v=C19d47jXyqg
Remember, everyone, "Be real careful, don't misbehave...
That's all you gotta know to be saved..." -me
I Love You All, Steve-O
P.S. I'm really in the looney bin, but I think it
was TJ that read my mind. Is that right, are you TJ?
Maybe I'm wrong...
*****
Christian Brando
May 11, 1958 - January 26, 2008
The troubled eldest son of the late famed
actor Marlon Brando, has died from pneumonia at a
Los Angeles hospital, an attorney said Saturday.
He was just 49.
*****
Tuesday morning, January 15, 2008
The shocking death of
Brad Renfro
July 25, 1982 - January 15, 2008

The 25-year-old actor was found dead at his Los Angeles apartment this morning (location unknown).
The L.A. County Coroner ruled actor Brad Renfro
died of accidental overdose of heroin and morphine.
Sources say that Renfro, who had starring roles in "The Client" and "Apt Pupil"
had been working valiantly to stay clean, especially since the summer of 2007.
Renfro had been convicted of several drug offenses,
including attempted heroin possession.
Renfro had been filming a movie with
Winona Ryder and Billy Bob Thornton.
The movie, "The Informers," just wrapped.
Renfro has had a rough time personally
since moving from Tennessee to Los Angeles.
His parents split, and we're told he did not
have real guidance from adults as he tried
navigating the treacherous movie industry.
One of my favorite movies of all-time is
"Bully" (2001), in which Brad gave an intense
performance. I'm totally shocked and
saddened by one of my favorite actors
death, especially being right here in the city.
Other films Renfro starred in were The Client,
The Jacket, Ghost World, Sleepers, Deuces Wild,
Apt Pupil, Telling Lies in America,
many more...26 films by the age of 25.
The L.A. County Coroner ruled actor Brad Renfro
died of accidental overdose of heroin and morphine.
Summary of Renfro's troubled past:
Drug Possession: Cocaine 5-Jun-1998
Drug Possession: Marijuana 5-Jun-1998
Grand Theft tried to steal a 45' yacht in Fort Lauderdale, FL (Aug-2000)
unknown detox facility Jan-2002
Driving While Intoxicated Jan-2002
Violating Probation 2002
Driving without a License TN (14-Jan-2002)
Drunk in Public TN (14-Jan-2002)
Underage Drinking Florida (16-May-2001)
Drug Possession: Heroin (attempted) Los Angeles, CA (22-Dec-2005)
Inmate: Los Angeles County Jail
Brad had dated "Bully" co-star Bijou Phillips from 2001-2002,
and Darryl Hannah in 2006
*****
Maila Nurmi aka Vampira
(December 21, 1921 – January 10, 2008)
On Thursday, January 10, 2008,
Nurmi died at her home in Hollywood.
She was 86.
Nurmi was a Finnish-American actress who created
the campy 1950s character, "Vampira".
Her portrayal of this character as a television
horror host and in films was influential over decades that followed.
On April 30, 1954, KABC-TV aired a preview,
Dig Me Later, Vampira, at 11:00 p.m.
The Vampira Show premiered on the following night,
May 1, 1954. For the first four weeks, the show aired
at midnight, moving to 11:00 p.m. on May 29.
Ten months later, the series aired at 10:30 p.m.,
beginning March 5, 1955. As Vampira,
Nurmi introduced films while wandering
through a hallway of mist and cobwebs.
Her most notable film appearance was in
Ed Wood's camp classic, Plan 9 from Outer Space,
as a Vampira-like zombie (filmed in 1956, but released in 1959).
In 1960 she appeared in I Passed for White and
Sex Kittens Go to College, followed by 1962's The Magic Sword.
Nurmi was acquainted with Marilyn Monroe and Elvis Presley,
and briefly dated Orson Welles. In the early 1950s,
she was close friends with James Dean, and they hung out together
at Googie's coffee shop on the corner of Crescent Heights
and Sunset Boulevard in Hollywood. She explained their
friendship by saying, "We have the same neuroses".
Dean commented, "I have a fairly adequate knowledge
of satanic forces, and I was interested to find out
if this girl was obsessed with such a force."

*****
Heath lived in Los Angeles in 1999...
Heath Ledger
April 4, 1979-January 22, 2008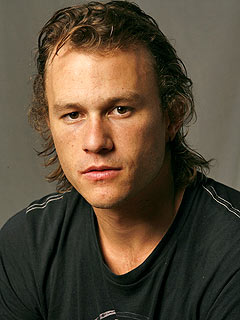 A rolled-up $20 bill was found near
Heath Ledger's body, NYPD Commissioner
Ray Kelly said during a press conference
Wednesday – the same day an autopsy on the young actor
came back inconclusive. Kelly admitted that
"no testing has been done for narcotics at this time"
on the bill, but it's something the police are looking at.
He also refused to elaborate on
what drugs were found in the
Brokeback Mountain star's apartment, saying only,
"Some of them were sleeping pills, in essence,
and some other drugs there as well. ...
We are going to wait for the toxicology report."
Meanwhile, Ledger's body has been released
to a New York City funeral home.
Arrangements have not been disclosed.
According to WCBS-TV's Web site,
found in the actor's apartment,
besides the prescription sleeping
medicine mentioned by police shortly
after the discovery of the body, was the $20 bill.
The station also reported that
several packets containing
an unknown substance were
also inside the Soho apartment
where Ledger was discovered Tuesday.
The TV report stressed that it is not
known whether Ledger, 28,
owned the substances in question
or if he even ingested them.
Asked by PEOPLE about the
TV report, police spokesman
Det. Ryan Sessa said he cannot confirm or deny it.
Although he died in New York City, Ledger had moved to L.A. in 1999.
*****
Suzanne Pleshette
Januaryt 31, 1937-January 19, 2008
Suzanne Pleshette was born on January 31, 1937
in New York City, New York, the only child of Eugene Pleshette,
who managed the Paramount and Brooklyn Paramount theaters
during the big band era. Ms. Pleshette chose to attend the New York High School
of the Performing Arts at twelve,
then went on to Syracuse University,
Finch College, the Neighborhood Playhouse,
and Sanford Meisner's Acting School.
She died of respiratory failure.
*****
Pimp C
Mondrian Hotel, 8440 Sunset Blvd., West Hollywood
Tuesday, December 4, 2007
Pimp C, 33, one-half of the rap duo (UGK) Underground Kingz,
was found dead in West Hollywood at the Mondrian Hotel.
He is believed to have died of natural causes.
Rapper Pimp C, an influential hip-hop figure
credited with helping launch the popularity
of Southern rap, was found dead Tuesday morning
at the upscale hotel on the Sunset Strip.
Los Angeles County Fire Department paramedics
responding to a 911 call found the 33-year-old
native of Port Arthur, Texas, lying on his bed at
the Mondrian Hotel in West Hollywood.

"It appears that he died naturally," said Capt. Ed Winter
of the county coroner's office. "There were no signs of
trauma, no signs of drug paraphernalia."
An investigation is pending.
Pimp C, whose real name was Chad Butler,
was a member of the Texas hip-hop duo UGK,
which scored a No. 1 album earlier this year.
They were active in the rap scene since the early 90s.
*****
Robert Goulet
Singer Robert Goulet Dies at 73
TUESDAY OCTOBER 30, 2007 08:20 PM EDT
Award-winning singer-actor Robert Goulet died Tuesday in Los Angeles.
He was 73.
The popular performer passed away
at Cedars-Sinai Medical Center, where he was
awaiting a lung transplant, his spokesman
Norm Johnson tells the Associated Press.
A Las Vegas resident, Goulet experienced
shortness of breath on Sept. 30 and was
rushed to a local hospital, where he was
diagnosed with interstitial pulmonary fibrosis.
He was subsequently transferred to Cedars-Sinai
in critical condition. In the hospital, his wife,
Vera, said the singer was in a good mood.
"Just watch my vocal cords," she said he
told doctors before they inserted a breathing tube.
Born Nov. 26, 1933, in Lawrence, Mass.,
Goulet rose to stardom as Lancelot in the 1960
Broadway musical Camelot. He went on to
become a top-selling recording artist,
TV star and, eventually, a screen ctor,
with roles in Atlantic City, Beetlejuice
and the animated Toy Story 2.
He rarely returned to Broadway,
but won a Tony award in 1968
or best actor in a musical for his
role in The Happy Time.
He also won the best new artist
Grammy in 1962.
His last performance was on September 20 in Syracuse, N.Y.,
where he was backed by a 15-piece orchestra during the
one-man show A Man and His Music.
Goulet is survived by his third wife, Vera,
and three children from his previous two marriages.
*****
On Thursday, October 18, 2007,
the very last of the "Rat Packers" sadly passed.
Joey Bishop
( ORIGINAL "Oceans 11", "Sergeants 3").
Joey died in Santa Monica today
and will be fondly remembered.
He's pictured far right below, next to Dean Martin and Sammy Davis, Jr.
In his vigorous years, when Bishop was known as "the Frown Prince"
nd his income and fame were substantial, he indulged himself in a Rolls-Royce
and a speedboat. But he seemed happiest when he was playing golf with his
fellow comedians Buddy Hackett, Phil Foster, and Dick Shawn.
And unlike the others in "The Pack", he remained married to the
same woman, the former Sylvia Ruzga, for 58 years, until her death in 1999.
They had a son, Larry.
*****
On Saturday, September 22, 2007,
Alice Ghostley
sadly died in Los Angeles of cancer.
She's known best for her roles
as "Esmeralda" on the 60s tv series "Bewitched",
and as "Mrs. Murdock" in the 1978 film "Grease".
*****
Attempted Suicide of
Owen Wilson
on Sunday, August 26, 2007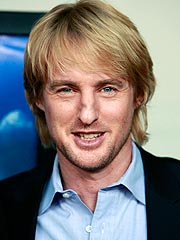 Santa Monica police confirmed that officers responded
to an attempted suicide at Owen Wilson's house, according to the police log.

The department's "Call for Service Report" posted online
shows that the report came in at 12:08 p.m. Sunday
from Wilson's 23rd Street, Santa Monica, California address.
Wilson, 38, was recovering at Cedars-Sinai Medical Center in Los Angeles.
Apparently his girlfriend Kate Hudson
had split with him in May due to
his excessive partying and dependency on
cocaine and heroin. He has now dropped out
of the new Ben Stiller comedy "Tropic Thunder",
which would have been their 9th film together.
*****
Merv Griffin
Dies at 82
Sunday, August 12, 2007
Television talk show host and producer
Merv Griffin has sadly passed away.
He died at Cedars-Sinai Hospital in Los Angeles
after being stricken with prostate cancer.
Griffin had parlayed his "Jeopardy" and "Wheel of Fortune"
game shows into a multimillion-dollar empire, and had also
interviewed over 25,000 celebrities during his long career.
Griffin had grown up in San Mateo, California
and made a fortune selling the Beverly Hilton Hotel
in Los Angeles in 1987. He had also lived in the famous
homes of Lana Turner and Frank Sinatra, Jr.
*****
Charles Nelson Reilly
Dies at 76
Monday, May 28, 2007

Charles Nelson Reilly, the Tony Award winner who later became known
for his ribald appearances on the "Tonight Show" and various game
shows, has died. He was 76.

Reilly died Sunday in Los Angeles of complications from pneumonia,
his partner, Patrick Hughes, told the New York Times.
Reilly's openly gay television persona was ahead of its time, and
sometimes stood in his way. He recalled a network executive telling
him "they don't let queers on television."
*****
Thankfully she's not dead yet, but
Lindsay Lohan
definitely appears to be on a
self-destructive path. She just got her second DUI
at about 1:45 a.m. on Tuesday, July 24, 2007.
Lindsay Lohan
Arrested for DUI – Again
Lohan's July 24, 2007 mugshot Photo, Courtesy of the Santa Monica Police Department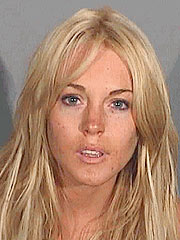 Lindsay Lohan was arrested in Santa Monica, Calif.,
early Tuesday morning on suspicion of drunken driving
after a brief car chase, authorities confirm to PEOPLE.
Her attorney said Lohan, recently released from rehab,
had "relapsed" and was receiving "medical care."

The actress, 21, was searched in the police station and a
"small" amount of cocaine was found in her pocket,
says Santa Monica police spokesman Lt. Alex Padilla.

Lohan – who was wearing her alcohol-detection ankle bracelet at the time of her arrest
– was booked for DUI, possession of cocaine, transporting a narcotic into
a custody facility and driving on a suspended license, says Padilla.

Two Breathalyzer tests determined Lohan's blood-alcohol level
was .12 percent and .13 (the legal limit is .08). She also took a urine test,
and may face an additional charge of driving under the influence of
a controlled substance if cocaine is found in her system, Padilla says.

"Addiction is a terrible and vicious disease,"
Lohan's attorney, Blair Berk, said in a statement.
"Since Lindsay transitioned to outpatient care, she has been monitored
on a SCRAM bracelet and tested daily in order to support her sobriety.
Throughout this period, I have received timely and accurate reports from the testing companies.
Unfortunately, late yesterday I was informed that Lindsay had relapsed. T
he bracelet has now been removed. She is safe,
out of custody and presently receiving medical care."

Detailing the arrest, which was first reported by
TMZ, Padilla told PEOPLE that at 1:34 a.m.
the police responded to a call of one SUV chasing another.
The call originated from a residential section of Santa Monica.
Lohan, driving a 2004 Yukon that doesn't belong to her,
was chasing a 2007 Escalade being driven by the mother
of Lohan's personal assistant, according to police.

"The driver who called police turned out to be the mother of
Lindsay Lohan's personal assistant," said Padilla.
"Just prior to the chase – but I'm not sure exactly how
much time prior – the personal assistant had quit."

The mother drove toward the police station,
but ended up in the nearby civic center, says Padilla.

When officers arrived, they determined that Lohan
was in the white SUV suspected of chasing the other.

After Lohan failed a field sobriety test, she was arrested.
However, the two men in Lohan's car
were not, says police Sgt. Robert Hernandez.

Lohan later posted $25,000 bail and was
released from jail at about 6:30 a.m.

She was crying and upset but cooperative
during the arrest process, said Hernandez.

Lohan's publicist, Leslie Sloane, had no comment.

Last week Lohan quietly surrendered and was formally booked on misdemeanor
charges of DUI and hit-and-run stemming from a May car crash. Only 11 days ago
she completed a six-week stint in rehab at Promises, a treatment center in Malibu.

That had followed her arrest in May for DUI. `Lohan was injured when her
Mercedes SL-65 convertible hit a curb on Sunset Boulevard in Los Angeles.

If charged and convicted of both DUI-related incidents (she still has not been formally
charged by prosecutors from her arrest in May), Lohan will face a minimum four-day
jail sentence. However, her lawyer could argue for rehab or community service
in lieu of incarceration. More details of the first DUI charge are below:
At 5:30 a.m. on Saturday,
May 26, 2007 she crashed
her black Mercedes SL-65 convertible
at the corner of
Sunset Blvd and Foothill Road
in Beverly Hills. She was
arrested for DUI, underage drinking,
and cocaine possession. She just finished
a month-long rehab a few months previous in February.
*****
Bobby "Boris" Pickett
whose dead-on Boris Karloff impression
propelled the Halloween anthem to the
top of the charts in 1962,
making him one of pop music's most enduring
one-hit wonders, has died of leukemia. He was 69.
Pickett, dubbed "The Guy Lombardo of Halloween,"
died Wednesday, April 25, 2007 at the
West Los Angeles Veterans Hospital,
said his longtime manager, Stuart Hersh.
His daughter, Nancy, and his sister, Lynda,
were at Pickett's bedside.
"Monster Mash" hit the Billboard chart three times:
when it debuted in 1962,
reaching No. 1 the week before Halloween;
again in August 1970, and for a third time in May 1973.
The resurrections were appropriate for a song
where Pickett gravely intoned the
forever-stuck-in-your-head chorus:
"He did the monster mash. ...
It was a graveyard smash."
*****
On April 4, 2007, film director
Bob Clark,
age 65, director of A Christmas Story (1983), Porky's (1982),
and the amazing cult classic horror films
Black Chrismas (1974 original and 2006 remake),
Deathdream (1974, an absolute classic for obscure horror fans),
Children Shouldn't Play With Dead Things
(1972, 2007 remake was in pre-production at the time)
and his son Ariel Hanrath-Clark, 22, were killed
in a car wreck on Pacific Coast Highway in Pacific Palisades,
where Sunset Blvd ends at the Pacific Ocean (just north of Gladstones 4 Fish restaurant).
The driver of the other car, Hector Velazquez-Nava, 24, of Los Angeles,
remained hospitalized and will be booked for investigation
of gross vehicular manslaughter after being treated.
Velazquez-Nava was under the influence
of alcohol and was driving without a license.
*****
Betty Hutton
February 26, 1921 - March 11, 2007

Wonderful actress
(Annie Get Your Gun (1950),
The Greatest Show on Earth (1952),
Sailor Beware (uncredited,
with James Dean, 1952),
and brilliant vocalist
Betty Hutton died at the age of 86 in
Palm Springs, California due to colon cancer.
She had moved to California to be closer
to her children, as expressed on a must-see
2000 TCM interview with Robert Osbourne,
but they wouldn't really speak to her, fearing
that she might need something, like money or care.
None of her kids went to her funeral, and I
justreally can't believe that. This is a fact
that really bothers me, and it'll bother any fan.
Betty was such a nice lady, so sweet, so talented.
She will be sorely missed.

*****
Stand-up comic
Richard Jeni
committed suicide
with a self-inflicted gunshot to the face
on Saturday, March 10, 2007 in his
West Hollywood apartment.
*****
YVONNE DeCARLO
On January 10, 2007
the absolutely beautiful Canadian-born actress
Yvonne DeCarlo sadly died.
Most famous for her role as Lily Munster
on the comedy-horror series The Munsters (1964-66),
she has died of natural causes in Los Angeles at the age of 84.
*****
The 300 block of South Beverly Drive
(just north of Olympic Boulevard)
in Beverly Hills:
where actor
Lane Garrison,
who played the character of "Tweener"
in the TV drama "Prison Break",
was involved in a fatal traffic
accident on December 2, 2006
*****
Glenn Ford
May 1, 1916 - August 30, 2006
(3:10 to Yuma, Blackboard Jungle, The Money Trap)
The great actor Glenn Ford died at the
age of 90 on August 30, 2006 in Beverly Hills,
of complications from multiple strokes.
*****
Chris Penn has died of a lethal combination of
Diazepam, Codeine, Morphine, Ephedrine, Ethanol, Cocaine,
Marijuana, and Methamphetamine on January 24, 2006.
1033 Ocean Ave., Apt. 104,
Santa Monica:
This is the address of the condo where brilliant actor
Chris Penn
was found dead the afternoon
of January 24, 2006.
Many neighbors said they had been watching
Penn's health decline for several months.

"There was a lot of erratic behavior,
and I would see him in the middle
of the day totally wasted,"
said a neighbor, who only
identified himself as Mike.
"He'd get pretty amped up."

The neighbor added that Penn,
the younger brother of actor Sean Penn,
had gained a lot of weight and
was barely recognizable (6'4", 310 lbs.)
It's been said that he thought nothing
of ordering 5 steaks and a couple
orders of fish and chips in one
sitting, and would wash it down
with beer, whiskey, and chocolate milk.
Two handguns were found
in his room, as well as a bag
of pot and some prescription pills.
Chris Penn starred in many
classic films such as "Rumblefish",
"The Wild Life", "Footloose",
"At Close Range", and "Reservoir Dogs".
Various dates of birth have been attributed to Chris.
Factually he was born on October 10, 1965
and was pronounced dead at age 40 on January 24, 2006,
4:10 p.m. at his apartment #104 at
1033 Ocean Ave., Santa Monica.
His final film was
"The Darwin Awards".
A little interesting trivia is that Chris
preffered to drink only Bookers bourbon.
Liked to drink in the afternoon at
burlesque great Betty Rowland's 217 bar
217 Broadway, Santa Monica, CA
(now closed, became COPA D'ORO).
Chris is buried at Holy Cross Cemetery,
5835 Slauson Ave., Culver City,
California (Los Angeles County).
Section CC Tier 54 near father Leo Penn's site.

*****
VINCENT SCHIAVELLI
On December 26, 2005,
the Sicilian-born Brooklyn-raised actor who played
"Mr. Vargas", the biology teacher in "Fast Times at Ridgemont High"
("Give me a break this morning, I just switched to Sanka"),
sadly died of lung cancer at the age of 57.
He actually died at his home in Polizzi Generosa, Sicily,
but was such a memorable character in that totally L.A. movie "Fast Times"
(and such a cool guy), that I had to include him here.
*****
On February 20, 2005
("Gidget" from the famous 1959 beach / surf film),
tragically died of kidney failure doubled-with pneumonia
in Thousand Oaks, California.
Her real name was Alexandria Cymboliak Zuck,
and like Natalie Wood, she was of Russian-descent.
She was 62 years old.
*****
Barbara Bel Geddes
Once again not actually from Los Angeles but
so cool of a lady-actor, I had to include her.
Best known for her role on Dallas
as "Miss Ellie" (1978-1991)...see also Jim Smith below...
Born on Halloween 1922, New York, New York,
died on August 8, 2005, Northeast Harbor, Maine,
(due to lung cancer rom smoking for years,
many years after doctors made her quit)
*****
RICK JAMES
Rick James (born James Ambrose Johnson, Jr in Buffalo, NY)
(February 1, 1948 – August 6, 2004) was one of
the most popular artists on the Motown label during
the late 1970s and early 1980s. James was famous for
his wild brand of funk music and his trademark braids,
sporting them well before the style was popularized.
As time went on, James was given the unofficial title
The King of Punk-Funk. In later life,
James's legal problems relating to drug abuse
received much publicity.
Rick was just 56 years old.
*****
Marlon Brando
died at UCLA Medical Center
on June 30, 2004 at the age of 80.
His huge home was at
12900 Mulholland Drive
(now owned by friend
and neighbor Jack Nicholson,
who was going to have the house
torn down as of this writing).
Incidentally, one of the
Hillside Strangler's victims
was found behind this house.
*****
On September 11, 2003
one of the most-beloved tv comic-actors
of all-time tragically passed away,
John Ritter
He died Thursday night after collapsing
on the set of his current TV series. He was just 54.
Ritter was rushed from the set of the ABC series
"8 Simple Rules for Dating My Teenage Daughter"
to Providence St. Joseph Medical Center in Burbank, California,
after suffering from aortic dissection, an unrecognized and undetected flaw in his heart.
Henry Winkler, best known as "The Fonz" in "Happy Days,"
was to make a guest appearance on "8 Simple Rules"
and was on the set Thursday with Ritter.
John Ritter had graduated from Hollywood High School in 1966
and later achieved stardom on the tv sitcom
"Three's Company" (1976-1984),
and later showed tremendous acting range in films
such as "The Colony" 1995) and "Sling Blade" (1996).
He's buried at Forest Lawn Memorial Cemetery
at 6300 Forest Lawn Drive in Los Angeles, California,
on the south edge of the San Fernando Valley by Burbank
(and on the north side of the Santa Monica Mountains from Hollywood).
Other famous names in that cemetery are Steve Allen,
Robert Altman, Lucille Ball, Bert Convy, Bette Davis,
Sandra Dee, Bobby Fuller, Marvin Gaye, Andy Gibb,
Jill Ireland, Dorothy Lamour, Ricky Nelson,
Freddy Prinze, George Raft, Lee Van Cleef, and
many others. See more names at other famous
Los Angeles cemeteries under the info for
Natalie Wood and Lana Clarkson.
*****
1700 Grand View Drive, in Alhambra:
The 33-rooom, "Pyrenes Castle",
home of record producer
Phil Spector
where actress
Lana Clarkson
("Fast Times at Ridgemont High")
was murdered in the early hours of February 3, 2003.
They had just met earlier that evening at the House of Blues in West Hollywood.
She's buried in the Hollywood Forever Cemetery

on 6000 Santa Monica Blvd. in Hollywood
(adjacent to Paramount Studios). Other famous
names in that cemetery are Rozz Williams, Cecil B. DeMille,
Janet Gaynor, John Huston, Peter Lorre,
Darren McGavin (tv's "Night Stalker"), Jayne Mansfield,
Dee Dee Ramone, Bugsy Siegel, Rudolf Valentino, Fay Wray,
and many others (although for sheer numbers, most
of the bigger name celebrities are actually
found at Westwood cemetery in West L.A.,
(see Natalie Wood below for more names there).
*****
3437 W. 78th Place, in the
Hyde Park area of Los Angeles:
The home where actress
Teresa Graves
( "Get Christie Love" ) died in a
house fire around midnight on October 10, 2002.
*****
On June 5, 2002
(September 18, 1952 - June 5, 2002)
Original bassist of arguably the most famous
punk band of all-time, The Ramones,
died at age 49 of a heroin overdose.
Dee Dee was a German American songwriter and bassist,
best remembered as a founding member of punk rock band The Ramones.
Though nearly all of the Ramones' songs were credited equally to all the
band members, Dee Dee was the group's primary lyricist, penning songs
such as "53rd & 3rd", "Commando", "Rockaway Beach" and "Poison Heart".
He was the bass guitarist for the group from their formation in
1974 through 1989, although at first he wanted to play the guitar.
He then left to pursue a short-lived career in rap music under the name
Dee Dee King. Afterwards, Dee Dee returned to his punk roots
and released three little-known solo albums featuring brand new songs
(many were used later on Ramones records).
Dee Dee also got married to Argentinian teenager Barbara Zampini,
toured the world playing (his songs, Ramones songs and some old favorites)
in small clubs and continued to write songs for the Ramones until 1996, when the band retired
Dee Dee struggled with drug addiction for much of his life, especially heroin;
he began using drugs as a teenager, and continued to use for the majority of his adult life.
He seemed to clean up his act in the early 90's (including his quit from the "GG Allin Band", see
the dvd GG Allin "Hated" for the details of that stint),
and remained clean for most of that decade until 2002,
when he was found dead from a heroin overdose.
Dee Dee is now in Hollywood Forever Cemetery on
Santa Monica Blvd. in Hollywood, actually near the final resting
place of Rozz Williams.
*****
March 13, 2002
Marc Moreland
Brilliant and totally
unique guitarist
from the Los Angeles
New Wave band
Wall of Voodoo,
died of kidney failure
at the age of 44.
In the late '70s and early '80s,
Moreland also played guitar for one
of the earliest American punk bands,
The Skulls. He wrote some of the band's
earliest songs, including "Victims" and "Babies."
After the breakup of Wall of Voodoo,
Moreland worked in various bands,
including Pretty and Twisted
(with Johnette Napolitano of Concrete Blonde)
and Department of Crooks,
both of which released albums in the 1990s.
He was also involved in film and produced
underground bands in the U.S. and Europe.
Moreland released a solo album,
"Take It to the Spotlight"
in 2002, shortly before his death.
Marc Moreland died of liver failure
on Wednesday, March 13, 2002 in
Paris, France, at the age of 44.
Catya Sassoon
("Feather" in the 1984 cult classic "Tuff Turf")
died at a New Year's Eve party in Hollywood
on December 31, 2001 of a heart attack,
she was only 33 years old
*****
On Friday, May 4, 2001,
at approximately 9:40 p.m.,
someone shot Robert Blake's wife
Bonnie Lee Bakley at
Vitello's Italian restaurant,
4349 Tujunga Avenue, in Studio City,
Blake was put on trial
and found not guilty in 2005
*****
Tomata du Plenty
(1948 – August 21, 2000)
was the stage name of
David Xavier Harrigan (pictured above left),
the singer of the late 1970s synthpunk band,
The Screamers.
Previously he had been part
of the drama troupes
the Cockettes and Ze Whiz Kidz.
During the later part of his life
he focused on painting.
He died of cancer in 2000.
Tomata du Plenty, 52,
a prolific stage performer
and artist whose 33-year career
stretched from the Haight-Asbury
to the French Quarter, died of cancer
August 21, 2000, in San Francisco.
Best known as the lead singer of the
late '70s Los Angeles punk band
The Screamers, Tomata seemed
perpetually ahead of his times.
He was in the forefront of the
late 60s glitter scene as a member
of San Francisco's gender-bending
drag troupe, The Cockettes;
he then formed Ze Whiz Kidz,
his own counter-culture
theater group in Seattle.
In the late 80s he abandoned
performing to become a painter full time,
turning out hundreds of vivid
portraits that he exhibited in
storefront galleries across the country.
Tomata du Plenty
(his name was a play on "do plenty")
was born David Xavier Harrigan
in Queens, New York,
of Irish immigrant parents.
His family migrated to Montebello, California,
when he was 9, and Tomata ran away
to Hollywood at the age of 16.
He moved to San Francisco in 1968
where he joined the Cockettes,
the hippie-glitter theater troupe
that staged legendary midnight
musicals at the Palace Theater in
North Beach. The company's
freewheeling shows and rhinestone-studded
costumes anticipated and inspired
the glam rock scene of David Bowie
and "The Rocky Horror Picture Show."
Their shows were attended by Diana Vreeland,
Truman Capote, and Gore Vidal;
their then-scandalous film, "Tricia's Wedding,"
recast the marriage ceremony of first daughter
Tricia Nixon as a psychedelic drag show.
John Waters described the Cockettes as
"the first hip drag queens...on stage and off.."
Tomata lead Ze Whiz Kids, a Seattle troupe
that blended counterculture comedy with
drag theater from 1969-1972.
The group staged nearly a hundred
musical revues with a cast that featured
performers like Satin Sheets, Co Co Ritz,
Daily Flo, Benny Whiplash,
Michael Hautepants
(costume designer Michael Murphy),
Leah Vigeah and real females
Louise Lovely (Di Linge) and
Cha Cha Samoa (Cha Davis, now a painter).
From 1972-1974 Tomata joined friends
Gorilla Rose and Fayette Hauser in New York City
to bring guerrilla comedy to CBGB's and
other East Village clubs, working with
then-unknown bands like the
Stilettos (later Blondie) and the Ramones.
"I used to do Pat Suzuki between their sets," he said.
In 1972 and 1973 Tomata and company
staged two Palm Casino Revues at the
Bowery Lane Theater. In between shows,
he found time to write an advice column
for an adult newspaper and operate a thrift store.
Returning to Seattle in 1975, Tomata formed
a band called The Tupperwares with
Melba Toast (later Tommy Gear).
The band re-formed in Los Angeles
in 1976, picking up drummer K.K. Barrett
and keyboardist David Brown,
and a new name, The Screamers.
Brown was later replaced by Paul Roessler.
As much theater as rock band,
The Screamers eschewed guitars
and featured two keyboards,
one drummer and assaultive
lyrics mostly written and sung by Tomata.
Their sound anticipated the techno "rock "
of the early 80s. Their look ~ foot-high
hair and ripped clothes--was achieved
with the help of hair sprays, gels
and a full-time stylist (Chloe Pappas).
From 1977-81 The Screamers were
L.A.'s leading punk band, and one
of the city's leading club draws.
They played consecutive sold-out
performances at L.A.'s top music venues,
including the Whisky, the Starwood
and the Roxy, but despite several offers
never signed a record deal.
The band's last performance,
without keyboardist Gear,
was at the Whisky-A-Go Go in 1981.
Two years before MTV, it incorporated
music video with live performances by
Tomata, K.K., Paul Ambrose, Shari Penquin
and the Fabulous Sheela. Much of the film
was later used in a full-length feature,
"Population: One," produced and directed
by Dutch filmmaker Rene Daalder and
featuring a cast of L.A. musicians and
scene-makers, including a preschool Beck Hansen.
"Population: One" was screened in 1986 at
the Cannes and Seattle film festivals.
In 1987 it was screened at the Chicago Film Festival
and was later released in Europe and Japan.
Tomata was a prolific stage producer,
playwright and lyricist who wrote scores
of songs, plays, sketches, and musicales.
His stage presence was magnetic,
his voice loudly unconventional.
He was fond of quoting an old review by Rex Reed,
"No talent is not enough," but hundreds of
avid fans disagreed. In 1985 he wrote and performed
"The Weird Live Show," a series of unconventional
shows at the Anti-Club and LACE Gallery in
Los Angeles. Tomata assembled "The du Plenty Players"
and staged "A Shakespeare Travesty" at the
Ocasco Gallery in 1985, blending the camp
comedy and the work of the Great Bard.
He joined Fayette Hauser and the artist
Gronk in writing and performing in
"The Royal Family" at the Lhasa Club in
Los Angeles in 1985-86. In 1986 he
appeared on stage at the L.A.'s
Museum of Contemporary Art in
conjunction with Gronk's
"Morning Becomes Electricity" show.
In the late 1980s he directed a series
of short films with Los Angeles
filmmaker Kevin Kierer,
including "Mr. Baby," featuring
Styles Caldwell, and "Pick Up on Olvera Street,
" featuring Juan Garza.
He coaxed 50s TV horror-movie hostess
Vampira out of retirement,
and featured her in several performances and films.
Tomata began his art career in 1983
with a one-man exhibit of watercolor
portraits at the Zero One Gallery in Hollywood.
Three years later his first paintings
on canvas were exhibited at
L.A.'s Cheap Racist Gallery at a show called
"Whores, Sluts and Tramps"
(at the opening party, guests appeared
dressed as their favorite low-life heroes).
In 1987, he won the L.A. Weekly's
Best Set Design Award for his work
on John Fleck's one-man stage show,
"I Got the He-Be She-Be's."
He directed the Compulsive Players
in a performance at L.A.'s MOCA
that same year and exhibited at the
Bye Bye Gallery with artist Diane Gamboa.
An exhibit called "Knock Out!,"
featuring portraits of boxers, appeared
in 1988 at the Zero One Gallery in Los Angeles.
That same year he was the regular art
critic on the cable television series,
"What's Bubbling Underground,"
and he guest lectured at the
Fashion Institute of Los Angeles (FIDM).
In one of his last stage performances
he appeared in "The Loves of Edgar Allan Poe"
with Gronk, Fayette Hauser,
Janis Segal and Styles Caldwell
at L.A.'s Casa Confetti.
Tomata continued his painting
career after moving to Miami's
South Beach in 1989.
His exhibits--in bars,
restaurants and small galleries
around the country--
were often arranged around
a single theme, saluting his favorite poets,
TV stars, country Western singers and boxers.
Tomata painted people he admired,
from historical figures to friends from
the punk world, in a style that was emotional,
provocative and accessible.
He was proud of his status as an
outsider artist--he once observed
he would rather sell 100 pictures for $25
than one picture for $2,500.
In the mid-1990s he moved to his studio
to New Orleans. Several times a year
he would hit the road for exhibits in California,
New York and Florida. In January 1999
he appeared in a CNN interview,
along with series of paintings
featuring Lucille Ball,
Elvis Presley and other pop-culture icons.
*****
Todd Barnes
December 6, 1999
Todd Barnes was the drummer for
the influential Huntington Beach, California
gothic-punk band TSOL, easily one of the
top 5 or so American punk bands of all-time.
He tragically died of a
brain aneurysm at the age of 34.
*****
5065 Encino Avenue
(at the NW corner of Embassy), in Encino:
the family home of Phil Hartman,
where the comic-actor was shot to death
in his sleep by his wife, Brynn, on May 28, 1998.
His wife later committed suicide at the same location.
*****
APRIL 1, 1998
TRAGIC SUICIDE OF
ROZZ WILLIAMS
1208 N. FULLER AVE., APT. 1,
WEST HOLLYWOOD
Coincidentally, Rozz Williams' April 1, 1998 death occurred
just up the same street as Darby Crash of the Germs on December 7,1980.
*****
CARL WILSON
On February 6, 1998
super-nice guy and original founder of
"America's Band" The Beach Boys
(with brothers Brian and Dennis),
tragically died of brain and lung cancer at the age of 51.
Carl had been a heavy smoker, but had quit about 15 years earlier.
Gifted with an extraordinarily beautiful voice, Carl sang many of the leads
on albums such as "Wild Honey" and "Smiley Smile".
Check out the track "Long Promised Road" if you ever get a chance.
*****
23449 Malibu Colony Road, Malibu:
the home of actor
Brian Keith
(TV's Uncle Bill in "Family Affair,"
and star of ""Hardcastle and McCormick"),
where he shot himself on June 24, 1997,
following a long bout with
emphysema and lung cancer.
His daughter Daisy also committed suicide,
and they are buried together at Westwood Village cemetery.
Incidentally, Brian Keith was actually related to
the woman who jumped off the Hollywood sign,
at the very bottom of this page, Peg Entwistle.
His father Robert was married to her from 1927-1929.
*****
Notorious B.I.G.
At 6060 Wilshire Boulevard,
cross street Fairfax, in Los Angeles,
in front of the Petersen Automotive Museum.
After leaving a Soul Train awards party
on March 9, 1997,
rapper Notorious B.I.G.
(aka Christopher Wallace) was gunned down and killed
by a drive-by shooter shortly after midnight,
while sitting inside his Chevrolet Suburban.
*****
Jack Nance
December 21, 1943 - December 30, 1996
Actor Jack Nance had been cast in all of David Lynch's
films except for The Elephant Man, including
Eraserhead, Blue Velvet, Wild at Heart, Lost Highway,
and the tv series Twin Peaks, among others.
He also appeared in the Suicidal Tendencies
video for the song "Institutionalized" in 1983.
Nance died suddenly and unexpectedly on December 21, 1996
from an apparent internal head injury the morning after
getting into a physical brawl at a donut shop with 2 guys
at Winchell's Donut Shop in Pasadena.
A friend came and checked up on him at
his home the next day only to find him dead.
He was just 53.

*****
139 Fraser Street, Santa Monica:
the studio apartment of
actress and model
Margaux Hemingway.
success early in life, in movies like "Lipstick,"
luck soon turned against her. With her
career on the rocks, her neighbors reported
that she hadn't been seen in over a week.
Police found her inside her apartment,
dead of an overdose of pills.
She had committed suicide on July 2, 1996,
the anniversary of the suicide of her famous
grandfather, Ernest Hemingway.
*****
1509 E. Wilson Terrace, Glendale:
the Glendale Adventist Hospital,
here game show host
Ray Combs
killed himself on the night of June 2, 1996.
Combs had hosted the popular "Family Feud"
for seven years (from 1988-1994),
until he was replaced by the the
return of original host Richard Dawson.
Combs had attempted suicide the same
day at his home (at 1318 Sonora Drive, Glendale),
and had been taken to the hospital,
where he hanged himself with bedsheets
in his hospital room while
on a 72-hour "suicide watch.."
He had been experiencing severe
financial problems caused by the
failure of his comedy club in Cincinnati.
He had also been experiencing
continued pain from a 1994 auto accident
that had left him temporarily paralyzed,
and was having marital problems.
*****
Damon Edge
of the band
CHROME
Damon Edge (drums and synthesizer)
of the San Francisco-based
post-punk/industrial band Chrome
(active with Damon from 1978-1982)
died in Los Angeles on September 5, 1995
of heart failure.
Edge had split from Helios Creed over the
issue of Chrome touring (Edge wouldn't),
and moved to Berlin with Chrome's occasional
vocalist(and his girlfriend) Fabienne Shine,
By the time of his death, Edge was described
as an obese shut-in who drank heavily,
a distressing break-up with Shine the main
cause of his self neglect.
Tragically, he lay dead in his L.A apartment
for nearly a month before discovery.
*****
SIMPSON-GOLDMAN
MURDERS:
875 S. BUNDY DR., BRENTWOOD
(NOW 879 S. BUNDY) (06/12/94)
*****
FRANK ZAPPA
On December 4, 1993, the brilliant
composer, musician, and director died
at the age of 52 of prostate cancer.
*****
RIVER PHOENIX
DEATH SITE:
VIPER ROOM, 8852 SUNSET BLVD,
WEST HOLLYWOOD (10/30/93)
OCTOBER 30 1993
(EXACTLY 1 WEEK AFTER MY VISIT FROM NEW YORK)
*****
1537 W. Killion Street,
in North Hollywood:
the home of
Hervé Villechaize,
the 3-foot, 11-inch actor who played "Tattoo",
Mr. Rourke's dwarf assistant on the original
TV series "Fantasy Island."
He shot himself to death on the
backyard patio of this home
in North Hollywood, on Sept. 4, 1993
*****
Woodbine Park
(on Motor Avenue at National Blvd.),
in the Palms district of West L.A.:
rapper Snoop Dogg
(real name: Calvin Broadus)
was arrested for murder;
he was allegedly behind the wheel
of a black Jeep Cherokee with his bodyguard Malik Lee, Jr.
during a drive-by shooting at this park,
on August 25, 1993.
Philip Woldemariam,
an alleged gang member, was shot and killed.
Broadus claimed self-defense,
and eluded police long enough to announce the
R&B winner at the MTV Awards show.
He was acquitted of the murder charges,
and the jury deadlocked
on the lesser charges, which were later dropped.
*****
945 N. Beaudry Ave., in downtown Los Angeles
(between Chinatown and Dodger Stadium):
the driveway of the home of actor
Haing S. Ngor,
where he was was shot to death on February 25, 1996.
The Cambodian actor had won the Oscar as
Best Supporting Actor Oscar
in 1984 after starring in the chilling true drama,
"The Killing Fields.."
It appears that he was murdered by
street gang members because he
refused to give up a gold locket
containing a picture of his late wife ,
who had been allowed to die in childbirth
by the Khmer Rouge soldiers in 1975.
*****
March 28, 1992
Gerardo Velasquez
of the pioneering
synth-punk/deathrock
Los Angeles band
NERVOUS GENDER,
died at the age of 33.
*****
Bonsall Drive, Malibu
At his home on Friday, April 5, 1991
Michael Landon
(born Eugene Maurice Orowitz)
("I Was a Teenage Werewolf," "Bonanza")
tragically died of cancer at age 54
*****
Rob "Graves" Ritter
died in 1990 of a heroin overdose
Rob Graves, real name Rob Ritter,
legendary Hollywood musician, guitarist of the Bags,
bass player of 45 Grave, Vox Pop, the Gun Club,
Thelonious Monster, Silver Chalice, and
The Loafin' Hyenas.
Rob died in 1991 of a heroin overdose while
tour managing former 45 Grave drummer and
good friend Don Bolles' band Celebrity Skin.
*****
12900 Mulholland Drive, in the Hollywood Hills:
actor Marlon Brando's house,
where his son,
Christian Brando,
shot and killed his half-sister's lover,
Dag Drollet, in May of 1990.
Christian claimed the shooting was accidental,
and occurred during a fight allegedly sparked
because Cheyenne said Drollet was beating her.
He was convicted and sentenced to 10 years in prison.
His half-sister, Cheyenne Brando,
committed suicide in Tahiti in 1995.
After his release from prison in January of 1996,
Christian returned home to his father's estate on Mulholland Drive.
*****
John Macias
lead singer of the
sometimes violent and controversial L.A.
hardcore punk band Circle One.
Shot and killed by police during
a "sermon" at the
Santa Monica Pier in 1991.
*****
Bert Convy
died on June 15, 1991 of a brain tumor.
His home was at 11737 Crescenda,
Brentwood Village. He was one
week shy of his 58th birthday.
*****
Rob "Graves" Ritter
2001 of a heroin overdose
Rob Graves, real name Rob Ritter,
legendary Hollywood musician, guitarist of the Bags,
bass player of 45 Grave, the Gun Club,
Thelonious Monster, Silver Chalice, and
The Loafin' Hyenas.
Rob died in 1991 of a heroin overdose while
tour managing former 45 Grave drummer and
good friend Don Bolles' band Celebrity Skin.
*****
15519 Saddleback Road,
Canyon Country, CA:
the home where singer
Del Shannon
committed suicide on February 8, 1990.
Shannon had recorded the
smash hit song "Runaway." in 1964.
It stayed #1 on the charts for four straight weeks.
Although he had previous hits
(such as "Keep Searchin (We'll Follow the Sun)"
and "Hats Off to Larry,"
"Runaway" was his last song on the charts.
He drank heavily, until he joined A.A. in 1979.
His hit "Runaway" enjoyed renewed popularity
as the theme to the 1986 TV series "Crime Story.."
On February 8, 1990, he shot himself
in the head with a .22 caliber rifle.
His wife thought his death might have been related
to his recent use of the prescription drug Prozac.
*****
THE MENENDEZ
MURDERS
722 N. ELM DRIVE, BEVERLY HILLS
August 20. 1989
Brothers Lyle & Erik Menendez
admitted that they murdered their parents,
Kitty & Jose Menendez, while the
couple was watching TV and eating ice cream,
blowing them away with multiple shotgun blasts.
The juries in the first trials of
their cases were deadlocked,
but a new jury found them both
guilty of first degree murder.
The murders were the subject of
two 1994 made-for-TV movies:
"Menendez: A Killing in Beverly Hills" and
"Honor Thy Father and Mother:
The True Story of the Menendez Murders."
*****
120 N. Sweetzer,
West Hollywood.
The apartment where actress
Rebecca Schaeffer
("My Sister Sam")
was shot to death by
stalker Robert John Bardo
on Tuesday morning,
July 18, 1989.
On Saturday morning, July 29, 2007,
At age 37 Bardo was attacked and
stabbed 11 times by another
inmate at Mule Creek State Prison
in Amador County, near San Francisco,
but survived.
*****

Merritt Butrick
(SQUARE PEGS) Los Angeles,
California, USA (from AIDS)
Merritt R. Butrick
(September 3, 1959 – March 17, 1989)
was an American actor who was known
for his role as Captain James T. Kirk's son
David Marcus in the movies
Star Trek II: The Wrath of Khan and
Star Trek III: The Search for Spock.
He also appeared in the Star Trek: The Next Generation
episode "Symbiosis".
Earlier in his career he starred as
"Johnny Slash" Ulasewicz in the sitcom Square Pegs.
Another notable role was Barbara Hershey's hillbilly son in Shy People.
Butrick was born in Gainesville, Florida.
He graduated from Tamalpais High School, in Mill Valley, California, in 1977.
In the week before his death, Merritt received a spinal tap/lumbar puncture
to help relieve cranial pressure as he was suffering from toxoplasma of the brain.
At the time, Merritt was suffering from pneumonia and as of consequence of
his combined illnesses, brought about by his AIDS status, Merritt died in his
own apartment in Hollywood on March 17, 1989.
He was cremated and returned to his family in Lake Oswego, Oregon.
While speculation was always rife that he was a drug user, which was inaccurate,
Merritt developed AIDS. Although he never discussed his private life in public,
friends of Merritt have come forward in recent years to defend his reputation
in order to speak out about the "drugs" speculation and to confirm that
Merritt became an AIDS patient through unsafe sex.
*****
Mexican-American Actor
Trinidad Silva Jr.

(January 30, 1950 - July 31, 1988)
played memorable supporting roles in a number of films of the 1980s,
including the L.A. gang movie "Colors" in 1987.
He is probably best remembered for playing
troublesome Jesus Martinez on the television series Hill Street Blues.
Silva was born in Mission, Texas.
He died in a car accident involving a collision with a
drunk driver in Whittier, California
while filming the "Weird Al" Yankovic movie UHF,
which had to be significantly rewritten.
The film was dedicated to his memory.
Trinidad Silva is interred at the
San Fernando Mission Cemetery
in Mission Hills, Los Angeles, California.
*****
Hillel Slovak
April 13, 1962 – June 25, 1988
was the brilliant Israeli-American guitarist
of the Red Hot Chili Peppers.
Slovak was found dead of a
speedball overdose on June 25, 1988,
shortly after the band returned
from the Europe tour. He was just
26 years old. I count myself
incredibly lucky that I got to
see Hillel play with the Chili Peppers
at the Haunt in Ithaca, New York
in October, 1987.
*****
At his sister's home
on March 10, 1988, singer
Andy Gibb
died at age 30
from myocarditis (inflammation of the heart)
following a long battle with cocaine addiction,
which had weakened his heart significantly.
*****
8433 Harold Way, West Hollywood
(about three blocks east of La Cienega Blvd.,
just above the House of Blues):
pianist and master showman
Liberace died of AIDS
in Palm Springs in 1987, but he
lived at this home above the
Sunset Strip for almost 20 years.
His death, along with Rock Hudson's,
helped bring the disease to the attention of the public.
*****
9402 Beverly Crest Drive, in Beverly Hills:
the home where actor
Rock Hudson died October 2, 1985.
Hudson had starred with James Dean in "Giant", and
Doris Day in such comedies as "Pillow Talk,"
and as Commissioner McMillan on
TV's "McMillan & Wife."
He was the first major star to die of AIDS.
*****
On December 22, 1985
D. Boon,
guitarist and singer of the
legendary San Pedro / Los Angeles
punk band The Minutemen died in a car crash.
Born in Napa, California on April 1, 1958,
Boon formed the band in January 1980 with childhood friend
Mike Watt on bass from the remnants of their
previous band, The Reactionaries, later adding
former Reactionaries drummer George Hurley, t
o form The Minutemen.
Their most noted recording was
Double Nickels on the Dime, which is
considered by many to be D.Boon at
his best in both songwriting and guitar playing.
The Minutemen continued until December 22, 1985,
when Boon was killed in a van accident in Tucson, Arizona.
Because he had been sick with a fever, Boon was lying down
in the rear of the van without a seatbelt when the van ran off the road.
Boon was thrown out the back door of the van and died instantly from a broken neck.
He was only 27 years old. The band immediately dissolved,
though Watt and Hurley would form the band fIREHOSE soon after.
The live album Ballot Result was released in 1987,
two years after Boon's death.
*****
The Esplanade at Sapphire Street,
in Redondo Beach
(just south of the Redondo Beach Pier):
On December 9, 1984, Mötley Crüe member Vince Neil
had been partying at his beach home
for three days, when he decided to
make a run to a local liquor store for more booze.
Joined by
Nicholas 'Razzle' Dingley
(drummer of the Finnish glam-metal
band "Hanoi Rocks"),
Neil was heading back home with a
couple hundred dollars of beer and alcohol in the car,
and a personal blood alcohol
level about twice the legal limit.
He swerved around a parked fire truck,
lost control of his red '72 Ford Pantera,
and ended up on the wrong side of the road,
where his car smashed into a white Volkswagon.
His passenger, 'Razzle' Dingley, was killed.
He had just turned 24 exactly one week before the crash.
A young man in the Volkswagon was
left with brain damage and paralysis.
Neil escaped with minor injuries,
and was arrested for vehicular manslaughter.
Amazingly, he got off with just a 30-day jail sentence,
to be served after finishing a Motley Crue tour.
*****
2101 S. Gramercy Place, Los Angeles:
The family home where singer
Marvin Gaye
("I Heard It Through the Grapevine,"
"Let's Get It On", "What's Goin' On")
was shot to death by his minister father,
Marvin Gaye Sr.,
during an argument at the parent's home
on April 1, 1984.
The father pleaded
guilty to voluntary manslaughter,
but received only five years' probation.
*****
In Basin C-1100 of Marina del Rey:
where "Beach Boys" drummer,
Dennis Wilson,
died at the age of 39 in a drowning accident
off a friend's boat, on Dec. 28, 1983.
With his brothers Brian and Carl
and cousin Mike Love,
Dennis helped the Beach Boys
turn out such hits as
"California Girls," "Fun, Fun, Fun"
and "Wouldn't It Be Nice",
and wrote some of the very best
and most underrated
Beach Boys songs such as
"Forever" and "Little Bird",
as well as two brilliant solo albums,
"Pacific Ocean Blue" (1977), and
"Bamboo" (1978, unreleased).
The house where Dennis lived
( and where the Manson Family visited and wouldn't leave )
is located at 14400 West Sunset Blvd., near Will Rogers State Park
in Pacific Palisades. This is a photo of that home.
Dennis Wilson
1944-1983
*****
On March 3, 1983
Peter Ivers
recording artist and host of famed
1981 Los Angeles KSCI local access tv series
"New Wave Theatre" was found
bludgeoned to death in his L.A. apartment
at the age of 36.
Ivers had released several
albums in the 60s and 70s and
had penned "In Heaven (The Lady in the Radiator Song)",
which became the most well-known composition in the
1976 David Lynch film "Eraserhead."
*****
9828 Newville, Downey :
Karen Carpenter
On February 4, 1983 she collapsed and died
in her home located at this address
*****
8723 Rangely Ave., West Hollywood:
the home of 22-year-old
actress
Dominique Dunne,
who played the older sister,
'Dana', in the "Poltergeist." movies;
she was murdered here by her
estranged boyfriend on October 30, 1982.
A chef at the popular restaurant
Ma Maison, John Sweeney became abusive,
and when Dominique ended
the relationship, he came to her home
and strangled her in the driveway of the house.
She died several days later at Cedars-Sinai.
Her father, author Dominick Dunne,
later became an outspoken commentator
during the O.J. Simpson trial.
*****
8221 Sunset Blvd., Hollywood:
the Chateau Marmont hotel,
Bungalow #2:
where comedian / actor
John Belushi
died of an overdose of heroin and cocaine
(a combination called a speedball)
on March 5, 1982,
at the age of 33.
Belushi had been a regular
on TV's "Saturday Night Live,"
then went on to star in movies such
as "Animal House" and "The Blues Brothers."
*****
Natalie Wood
On November 29, 1981, at the age of 43,
Wood drowned while her and husband Robert Wagner's yacht
"The Splendor" was anchored near Catalina Island, California.
An investigation by Los Angeles County coroner
Thomas Noguchi resulted in an official verdict of
accidental drowning, although speculation about
the circumstances continues. Wood was on board
the yacht with Wagner and Christopher Walken.
The couple had invited the character actor to join them
during the Thanksgiving break from the filming of
the science-fiction screenplay Brainstorm.
Wood and Walken, who co-starred in the project,
had shot love scenes several days earlier in
North Carolina, which had recently become
known to Hollywood executives as an excellent
production site. Wood and her husband had
stayed together in the Tar Heel State for weeks
without causing any trouble or negative rumors
in the vicinity of her filming location.
(Wagner was on a break from filming his
Aaron Spelling - produced hit TV series Hart to Hart.)
Mart Crowley, employed as Natalie's personal assistant
since the 1960s, accompanied her to North Carolina.
He joined the actress, her mother and sisters and Wagner
for Thanksgiving dinner in Los Angeles, but he declined
Natalie's invitation to spend the holiday weekend on the yacht.
Anchored in the Pacific Ocean on the Saturday night of the holiday
weekend, Wagner and Walken reportedly had a loud argument
about how Walken was behaving around Wood on the yacht and
possibly in a Catalina Island restaurant where they all had
partied earlier that day. Wood apparently tried either to
leave the yacht or to secure a dinghy that was banging against
the hull when she accidentally slipped and fell overboard.
A woman on a nearby yacht said she heard cries for help
from the water at around midnight, along with voices
replying "Take it easy. We'll be over to get you."
The woman, a commodities broker who had never met Wood,
Wagner or Walken, said this "call and response" continued for
more than 15 minutes. She added that the woman who kept repeating
"Help me" did it in a curiously flat, unemotional tone of voice.
To quote the witness directly, "There just wasn't much
credibility in that droning repetition." For that reason
the commodities broker did nothing, and said that she
felt "a lot of guilt" when she learned that Wood had drowned.
She's buried in Westwood Village Memorial Park Cemetery at
1218 Glenwood Avenue in the Westwood section of Los Angeles
and is still very missed.
Other famous names in that cemetery are
Marilyn Monroe, James Coburn, Jim Backus
(also of "Rebel Without A Cause", of course),
Rodney Dangerfield, Dominique Dunne,
Paul Gleason (the teacher from "The Breakfast Club"),
Janis Joplin, Brian Keith, Burt Lancaster, Peter Lawford,
Jack Lemmon, Dean Martin, Edith Massey (from the
John Waters films), Walter Matthau, Carl Wilson,
Frank Zappa, and many many others.
*****
535 Ocean Avenue, Santa Monica:
actor William Holden
( star of "Sunset Boulevard" and "Network" )
was found dead in his apartment on the
Fifth floor of the Shorecliff Towers
in Santa Monica on November 12, 1981.
He had been drinking, and apparently fell,
struck his head on an end table,
and bled to death.
Ironically, this apartment building,
about a mile and a half north of the
Santa Monica Pier,
overlooks the former beach homes of such celebrities
as Peter Lawford and Marion Davies.
Holden was 63 years old.
*****
8763 Wonderland Avenue in Laurel Canyon:
JOHN HOLMES
was implicated in the grisly, drug-related
murders on July 1, 1981 at this location.
He was allegedly present at the drug-related torture
and murders of William Deverell, Ronald Launius, Joy Miller,
and Barbara Richardson by a gang of unknown henchmen
sent by a powerful gangster, named Eddie Nash.
A fifth victim, Susan Launius (Ronald Launius's estranged wife),
barely survived the attack and had no memory of the event.
The bloody crime made lurid headlines throughout southern California
and became known as The Wonderland Murders,
named after the street in the wooded Laurel Canyon
neighborhood of Los Angeles where the killings took place.
John refused to tell the police what he knew and went on
the run for nearly six months before he was taken into custody.
The authorities, angered by John's refusal to co-operate
with the investigation, put him on trial for all four murders.
After a three-month, semi-public trial, John was finally acquitted
on June 26, 1982. Although found not guilty of the murders,
he remained in jail for burglary and contempt-of-court charges
until his release in November 1982.
The true nature and details of the Laurel Canyon murders
remains unsolved to this day.
After his release from prison, John Holms
tried to clean up his act and continue his porno
career with a new generation of porno stars.
But his drug addiction continued off-and-on
and although the work in the porno business was
still plentiful, it was no longer lucrative. Later in 1985,
John was diagnosed with AIDS in 1985.
He continued working until around 1987 which his increasingly
gaunt physical appearance began to give away the
true nature of his health. John died at the veteran's
Administration Hospital at Sepulveda, California on March 13, 1988
of AIDS-related complications at age 43,
with his second wife at his side, former porn star Misty Dawn.
John once estimated he'd had sex with over 14,000 women
(on and off screen), and was truly a porn legend.
His life was used as the basis for the film Boogie Nights (1997)
and he was portrayed by Val Kilmer in the film "Wonderland" (2003),
but the conflicting truth about his life, as always, was stranger than fiction.
*****
died in Northridge, California
Jim Smith
"Jock Ewing"
Star of Dallas
August 26, 1909 - April 26, 1981
Exact same age as my own grandmother, Lydia Cone,
this guy was an incredible and unapologetic actor,
most known for his role as grandmaster
Jock Ewing on "Dallas".
He sadly died on April 26, 1981,
at the age of 71 in Northridge, California
from complications of surgery
for a perforated gastric ulcer.
*****
625 Orange Drive, Hollywood:
Tim Hardin,
the singer/songwriter
who wrote Rod Stewart's "Reason to Believe"
and "If I Were A Carpenter"
and performed at Woodstock,
died of a drug overdose
in this Hollywood apartment on December 29, 1980.
*****
Darby Crash

September 26, 1958-December 7, 1980
Birth Name Jan Paul Beahm
Darby Crash had a troubled childhood: The man he grew up believing to be his
biological father left the family and his older brother died of a drug overdose.
When in his teens, his sister revealed in an argument that his biological father
was really a Swedish sailor named William Bjorklund. Crash attended
IPS (Innovative Program School), a school within University High School
in West Los Angeles,
located at 11800 Texas Avenue.
The IPS program was a notoriously free-form academic program
that combined elements of EST and Scientology.
Crash reportedly had an IQ of 180. Before the Germs,
he and Pat Smear called themselves
"Sophistifuck and the Revlon Spam Queens,"
but had to shorten this name because they didn't have enough
money to put the full name on a t-shirt.
After a short stint under the name Bobby Pyn,
he changed his name to Darby Crash.
The Germs became an important Los Angeles-area punk band,
known for their chaotic live shows.
The Germs soon dominated the L.A. punk scene.
They can be seen in the 1981 film "The Decline of Western Civilization",
directed by Penelope Spheeris.

One of Crash's quotes found in the great book
"We Got The Neutron Bomb: The Untold Story of L.A. Punk"
is pretty shocking: "You know what's fun? You take like 10 hits of
acid and drink a six-pack of beer and you go down to Santa Monica Pier,
there's a bridge that goes to nowhere 'cause they're supposed to lower it
for boats and you go out to the end and jump off right, and you can
swim and it's so great 'cause it's dark you know and you can just swim
and it doesn't matter if you live or die or anything just swim and swim
and you can feel the fish nibbling at your feet".

After Crash broke up the Germs, he moved to England briefly.
In England, Crash became close friends with Adam Ant of
Adam & the Ants and also found his way to the now popular hairstyle,
"the Mohican" (Aka the Mohawk). Crash hated calling this hairstyle a
"Mohawk," as labeling it degraded the tribal hair of the Native Americans.
He brought this style to the U.S. and upon his return formed the short-lived
Darby Crash Band. Shortly after a celebrated live reunion with the Germs,
Crash committed suicide at age 22 with an intentional
heroin overdose on December 7, 1980.
Crash's death drew scant attention, as musician John Lennon
was murdered a day later. Coincidentally, Darby Crash's death occurred
just south on the same street (North Fuller Avenue) as Rozz Williams',
to whom this site is mainly devoted.
Darby Crash is interred in the Holy Cross Cemetery in Culver City, California.
*****
10881 Clarkson Road, West Los Angeles:
the two story home where "Star 80"
Playboy centerfold
Dorothy Stratten
was murdered on August 14, 1980 by her
jealous husband after he learned of her
relationship with director Peter Bogdanovich
("The Last Picture Show"). It's located
just northwest of where Westwood Blvd.
meets the Santa Monica (10) Freeway,
just three blocks south of the Westside Pavilion mall.
*****
January 16, 1979
TED CASSIDY
who played "Lurch"
on the 1964-1965 tv series
"The Addams Family"
died in Los Angeles of
compilications following
open-heart surgery.
He was just 46 years old.
*****
318 1/2 Main Street,
downtown Los Angeles.
On March 9, 1977 famous boxing trainer
Howie Steindler
(the real person whom Sylvester Stallone
based his "Rocky" movie trainer played by Burgess Meredith on),
was beaten and murdered during a "bump and run" planned auto accident
after leaving the Main Street Boxing Gym downtown.
Parts of "Rocky" were filmed in that same gym.
*****
On February 27, 1977
at the young age of just 46,
the tragic death of
Alison Hayes
Beautiful actress and Mother of
the Surf Punks' singer / guitarist Drew Steele
(Drew's Dad is "Captain Steubing" from the "Love Boat"!).
Alison is best known for her starring role in the cult classic released on exactly May 19, 1958...
the absolute eptiome of classic Sci-Fi B-movies.
Anyone who loves B-movies of the 1950s appreciates this lovely actress.
She was born Mary Jane Hayes, on March 6, 1930, in Charleston, West Virginia.
The raven-haired beauty was the 1949 Washington, D.C. entry into the Miss America
pageant. Shortly afterwards, Mary adopted the familiar first name Allison.
She got her start on local Washington TV before heading to Hollywood in the early 1950s.
lison began her career with Universal; the studio groomed her, but only on the path of B-movies.
In her film debut Francis Joins the Wacs (1954). She was a supporting actress to the
speaking mule which had the title role. She played the devilishly alluring Livia in The Undead (1957),
and co-starred with B-movie legend Tor Johnson in The Unearthly (1957).
Allison achieved film immortality in Attack of the 50 Foot Woman (1958),
in which she tore the roof off the place, and killed rival Yvette Vickers.
After that, Allison was a staple in classic B-grade horror films. She was in the exploitation classic
The Hypnotic Eye (1960) which had a trailer showing an alleged hypnotist mesmerizing
a volunteer as he stuck long needles in her arms (this was some of the typical ballyhoo going on at the time).
However, Allison was a versatile actress; she did drama very well, as when she guest starred on "The Untouchables"
TV series in the highly-rated episode: "The Rusty Heller Story." Allison had a flair for comedy,
which she demonstrated when she appeared in the Dean Martin film Who's Been Sleeping in My Bed? (1963).
Her last film appearance was with The King himself, Elvis Presley in Tickle Me (1965),
with a hilarious script by the legendary writer Elwood Ullman. However, Allison's health declined s
teadily throughout the 1960s. Her death on February 27, 1977 was due either to leukemia or lead poisoning
(due to doctor-prescribed calcium supplements).
Allison died far too young; her fans will forever remember her legacy in films.
*****
Christa Helm

November 11, 1949 - February 12, 1977
Holloway Drive Neighborhood, West Hollywood
Christa Helm was an aspiring actress and Hollywood party girl originally from Milwaukee.
She appeared in tv shows "Wonder Woman", "Starsky and Hutch", and the horror film
"Legacy of Satan" (in which she was bizarrely stabbed to death in a scene, just as she
was a year later in real-life).

While attending a party with her roommate (Stephanie) on February 12, 1977,
Christa decided to call her talent agent (and frequent lover) Sanford "Sandy" Smith
and invite him to join her. When he refused, she borrowed Stephanie's car and
drove to his home in West Hollywood.
Investigators have been unable to determine if she was arriving or exiting the
West Hollywood home when she was attacked by her assailiant.
What is known for certain is that Christa, a certified black belt, was attacked from behind.
She was stabbed 22 times (chest, neck and face) and then blugeoned with a hammer
or the handle of the knife. The murder occurred exactly 1 year after the murder
of Sal Mineo, in the same neighborhood, in the same way. One of the persons
questioned in the investigation was an aquaintance of hers at the time, Tony Sirico,
"Paulie Walnuts" from "The Sopranos". She had dated many celebrities, none of
whom are suspects in the case, including Mick Jagger, Joe Namath, and the Shah of Iran.
A "48 Hours" telecast also put her in the company of Jack Nicholson, Ryan O'Neal,
and Michael Sarazin, although again, none are suspects in the investigation.

Investigators believe that her infamous "love diary," a book baring the names of her
rich and famous lovers, was the motive for her murder. They note that she was carrying
a purse baring the "Tommy Boy" logo with her that night. Her assailant, who believed
- or knew - the book was in the purse, took it with them after the slaying. Some
believe it was the same assailant who killed Sal Mineo, Lionel Williams, who was
22 at the time (he was incarcerated for the Mineo murder from 1978 until 1990).
*****
SUICIDE OF
FREDDIE PRINZE:
865 Comstock Avenue, Los Angeles
(on the Westwood/Beverly Hills border):
the apartment where comic actor
Freddie Prinze
(star of "Chico & the Man")
shot himself on January 28, 1977.
He left behind a suicide note which read:
"I must end it. There's no hope left. I'll be at peace."
SOME REPORTS PLACE THIS ADDRESS AS
10300 WILSHIRE BLVD., APT. 216
*****
On August 28, 1976
Anissa Jones,
"Buffy" on the 60s tv show "A Family Affair"
died of an overdose of
Barbiturates, Phencyclidine and Cocaine
at 2312 Littler Lane in Oceanside, California.
The year before Anissa had been
confined in a juvenile detention for a few months
after her mom reported her as a problem runaway.
After being released in 1975 she swallowed her pride
and worked at Winchell's Donut Shop, on Manchester Blvd.
She was only 18 when she passed away.
Incidentally, Brian Keith ("Uncle Bill" on
"A Family Affair") was actually related to
the woman who jumped off the Hollywood sign,
(shown at the very bottom of this page) , Peg Entwistle.
His father Robert was married to her from 1927-1929.
*****
Sal Mineo
January 10, 1939 - February 12, 1976
8563 Holloway Drive
(just off the Sunset Strip),
in West Hollywood:
the two-story apartment complex
where actor Sal Mineo
("Plato" from "Rebel Without a Cause")
was stabbed to death by armed robber
Lionel Williams in the
carport behind his apartment building,
on February 12, 1976.
He was just 37 years old.
(see also the similarities above with actress Christa Helm)
*****
1221 N. King's Road, West Hollywood:
the penthouse apartment where actor
Jack Cassidy
died in a fire on December 12, 1976. Cassidy
was the former husband of actress Shirley Jones,
and the father of both David Cassidy
(star of TV's "Partridge Family")
and of pop singer Shaun Cassidy.
He went to sleep while smoking a cigarette,
igniting the couch on which he was sleeping.
*****
2552 Glen Green Terrace, in the Hollywood Hills:
the house where actor
Pete Duel,
who played "Hannibal Hayes"
(alias "Joshua Smith") on the Western TV series
"Alias Smith & Jones," put a gun to his
head and pulled the trigger in 1971.
*****
OCTOBER 4, 1970
THE HEROIN OVERDOSE
OF JANIS JOPLIN:
PREVIOUSLY THE LANDMARK MOTOR HOTEL
(NOW CALLED THE HIGHLAND GARDENS HOTEL),
7047 FRANKLIN AVE., APT. 105
*****
8787 Shoreham Drive, West Hollywood
(near the Sunset Strip, at Horn,
just above Spago) :
the sixth floor apartment from which
Art Linkletter's daughter,
Dianne Linkletter,
jumped to her death in 1969.
Her family has insisted that she
had been on drugs (LSD) at the time, but an autopsy
showed no evidence of drugs in her system.
*****
SHARON TATE
MURDERS:
10050 CIELO DR. (NOW 10066 CIELO)
BEVERLY HILLS (8/8/69)
SHARON TATE WAS LAST SEEN IN PUBLIC
THAT NIGHT AT EL COYOTE RESTAURANT
ON BEVERLY BLVD, BEVERLY HILLS (8/8/69)
10050 Cielo Drive
(now changed to 10066),
Beverly Hills:
the house where the Manson Family cult
slaughtered actress Sharon Tate and five others
(including her unborn child, Paul Richard Polanski)
on August 9, 1969.
The murders were the basis
of the 1976 movie, "Helter Skelter."
Before the murders, this house had
been the home of Henry Fonda and
was the site where
Cary Grant & Dyan Cannon
honeymooned in 1965.
(Since new buyers were reluctant to
live there, in 1994, the owners tore down
the original home and built a new
17,000 square foot Mediterranean villa on the same site.)
LENO AND ROSEMARY
LA BIANCA
MURDERS:
3301 WAVERLY DRIVE, LOS FELIZ (8/9/69)
(this house is very close to where I live in Los Feliz,
east of Hollywood)
off Santa Susana Pass Road west of
Topanga Canyon Road, Chatsworth, CA:
the Spahn Movie Ranch, a deserted former studio ranch
(in the rocky hills of the northwest San Fernando Valley)
where Charles Manson and his "family" lived
before the Sharon Tate murders.
Years before, Tom Mix movie
Westerns were shot there.
The remaining ranch buildings burned
back in 1970, during the Manson trial.
The main buildings of the movie ranch
were roughly near "Santa Susana Pass Road".
Between Santa Susana Pass Road and
Stagecoach Road, the land dips down into
a bowl that stretches across to the main ranch area.
At last word, the Church of Rocky Peak
was negotiating to buy the property,
where they planned
to build a Christian day-care center
and a small elementary school.
*****
3110 Laurel Canyon Drive, Los Angeles:
the Hollywood Hills home
where silent screen actor
Ramon Novarro
("Ben-Hur") was found murdered
on Halloween night of1968. Two young thieves,
looking for hidden money (which didn't exist),
tortured the 69-year-old actor in his home,
and eventually beat him to death.
It's also suggested that a
dildo was shoved up his ass.
It is said that his ghost
still haunts the house.
*****
2126 El Roble Lane, Beverly Hills:
the home where
Nick Adams
(co-star of "Rebel Without a Cause")
died of an apparent overdose on February 7, 1968.
However, there were no open pill bottles,
needles, or any other drug-related items
found at the scene, so his death remains
something of a mystery.
*****
ASSASINATION OF
ROBERT KENNEDY:
AMBASSADOR HOTEL,
3400 WILSHIRE BLVD.
ON JUNE 5, 1968
*****
Famous L.A. resident
Jayne Mansfield
died on June 28, 1967 at the age of 34
in a Louisiana car crash
on her way to to a show in Biloxi, Mississippi.
Jayne's house in West Los Angeles was located
at 10100 Sunset Boulevard, but was
torn down in November 2002.
*****
1776 N. Sycamore Avenue
(above Hollywood Blvd., now called
the Meditteranean Apartments), Hollywood:
the apartment building of
Bobby Fuller,
the singer who
(as lead singer of
'The Bobby Fuller Four')
gave us
"I Fought The Law
(And The Law Won)."
On July 18, 1966, just five months after
that song hit the Top Ten,
Fuller died mysteriously from gasoline
asphyxiation in his car at the age of 22,
while parked outside his apartment,
just around the corner from
Grauman's Chinese Theatre
near Hollywood and Highland
in the heart of Hollywood.
Police labeled it a suicide,
but the possibility of foul play
has also been mentioned.
According to his road manager at the time,
"Bobby was found in his mother's car on the
vacant lot north of the building,
where there is now a small park,
about 50 feet from Franklin, 50 feet from
Sycamore, and about 50 feet from the apartment house."
To this day, questions still remain.
The last person to possibly see Bobby alive was Lloyd Esinger,
the manager of Bobby's apartment complex.
He stated that Bobby had stopped by his apartment around 3 AM on the day of his death,
and they had a few beers. He said that Bobby seemed to be in good spirits.
The band's roadie, who was staying with Bobby along with his mother,
said that sometime around one or two in the morning he received a phone call,
and left and never came back. There were rumors of Bobby having gone to an LSD party
and having died in a fall, with people at the party trying to make it look like a suicide.
There was also suspicion that he was killed because of a life insurance policy,
with Del-Fi listed as a beneficiary. There is reason to believe that the police didn't
do a thorough job in the investigation, reportedly never checking the gas can for fingerprints.
Then there is the theory that he was possibly murdered to generate demand and sales for his recordings.
*****
8825 W. Hollywood Boulevard, West Hollywood:
(in the Hollywood Hills near Laurel Canyon)
the home of controversial stand-up
comic Lenny Bruce,
where he killed himself at the age of 40 with
an overdose of drugs on August 3, 1966.
His story was told in the
1974 movie "Lenny,"
starring Dustin Hoffman.
*****
Hollywood Blvd and Ivar Avenue:
the corner where actor
William Frawley
dropped dead on the street
of a heart attack in 1966.
Frawley, who had played
neighbor "Fred Mertz"
in the classic TV show "I Love Lucy"
(and "Bub" on "My Three Sons")
had been out to see a movie,
and collapsed on his way back.
A nurse dragged him into the lobby
of the Knickerbocker Hotel,
but he was DOA.
Ironically, his star on the
Hollywood Walk of Fame
is located just a half block away,
on the south side of the street.
*****
DEATH SITE OF
DOROTHY DANDRIDGE:
8495 FOUNTAIN AVE. (09/08/65)
At the age of 41 Dandridge was
found dead of an apparent
barbiturate overdose, although
under mysterious circumstances.
*****
Near Sunset Blvd and Whittier Drive,
in west Beverly Hills:
the story of "Dead Man's Curve,"
made famous in the Jan & Dean song,
ironically came true near this site
(the home of Buddy Hackett),
on April 12, 1966,
when singer Jan Berry had a
near-fatal car accident here.
It left him permanently disabled.
*****
On April 10, 1965,
beautiful Hollywood actress
Linda Darnell
died in an April 8th house fire while
visiting her friend and former secretary
Jeanne Curtis in Glenview, Illinois.
They had just watched one of
Darnell's early films "Star Dust" (1940),
when a cigarette blazed the house
and Linda was caught in the fire.
Like Dorothy Dandridge,
she was just 41 years old.
*****
12305 Fifth Helena Drive, Brentwood:
the house where actress Marilyn Monroe
died of an overdose on August 4, 1962
under mysterious circumstances.
9137 S. Figueroa Street,
in South Central Los Angeles:
site of the former Hacienda Motel
(now called the Star Motel),
where popular singer
Sam Cooke
("You Send Me," "Wonderful World,"
"Another Saturday Night")
was shot death in December of 1964 by a
motel manager armed with .22 pistol. Cooke
had taken a woman to the seedy motel,
and after the shooting she
claimed that he had tried to rape her.
However, evidence suggests that
she may have been a prostitute who may
have tried to rob Cooke, leading to the chase.
When Cooke broke down the
door of the manager's office, where
he mistakenly believed the woman had gone,
the shocked manager shot him.
*****
The corner of Beverly Glen Blvd
and Santa Monica Blvd:
the intersection where
comic genius
Ernie Kovacs
died on the morning of Jan 12, 1962.
He was coming home from a party for Milton Berle,
driving his white Corvair south on Beverly Glen,
when he tried to negotiate a left turn onto
Santa Monica Blvd at 50 mph.
He may have been trying to light
one of his trademark cigars at the time,
since one was found next to his body.
Whatever, he lost control of the car on the rain-wet
street and the driver's side of the car
smashed into a utility pole, killing him instantly.
*****
1579 Benedict Canyon Drive, Beverly Hills:
the house where actor
George Reeves,
TV's "Superman," was found dead of a
gunshot wound on June 16, 1959.
His relatives believed he was murdered,
and disputed the official ruling of suicide.
At his funeral, he was laid to rest in the same
suit that he wore on the TV show as "Clark Kent."
*****
LANA TURNER'S BOYFRIEND
JOHNNY STOMPANATO
MURDER SITE:
730 N. BEDFORD DRIVE, BEVERLY HILLS (04/04/58)
Actress Lana Turner's
"Postman Always Rings Twice")
14-year-old daughter
(Cheryl Crane) stabbed to death
her mother's lover, mobster Johnny Stompanato.
According to Cheryl's testimony,
the couple had been
quarreling when Stompanato
(an ex-bodyguard for Mickey Cohen)
allegedly threatened to kill Turner.
Cheryl got a 10-inch kitchen knife
and plunged it
into Stompanato's stomach.
She was later acquitted, based
on a defense of justifiable homicide.
*****
MONTGOMERY CLIFT
On the night of May 12, 1956
Clift drove into a telephone pole on
Benedict Canyon Road
(the curvey road
running North off of
Sunset Blvd
in Beverly Hills),
after leaving a party at
friend Elizabeth Taylor's home
in the hills above Los Angeles.
His face was disfigured and he
was never the same again,
dying 10 years later
on July 23, 1966
at the age of 45.
Incidentally, driving up the steep and high
hills of Benedict Canyon Road
is absolutely terrifying even in the daytime.
It's one of the first things I tried
after moving out here.
On top of that,
Monty had been drinking
and taking pills,
and it was during
the dark of night.
*****
Harold Way, Hollywood:
the apartment of
Bela Lugosi
where he was found dead
on August 16, 1956 at the
age of 73. Bela had
previously lived in a huge house
at 2227 Outpost Road.
His grave can be found at
Holy Cross Cemetery in
Culver City, California.
*****
FATAL CAR CRASH OF
JAMES DEAN
Paso Robles, California,
heading westbound on Hwy 466,
now called Hwy 46,
just where it intersects
with Highway 41
before the city of Cholame,
north of Los Angeles,
on September 30, 1955.
James Dean was last
seen in Hollywood at 1238 Vine Street
on September 30, 1955,
at the Motor Shop where his
Porsche Spider was serviced.
His last dinner was at the
Villa Capri Restaurant
at 6735 Yucca in Hollywood
the night before, September 29.
That building now houses radio station
KBBT-FM (The Beat).
Dean's last home was at
14611 Sutton Street, Unit 146,
Sherman Oaks, California.
As a very interesting side-note,
Dean fans will remember his last
tv appearance in that "Highway Safety"
ad filmed just days before his death.
The man conducting that short interview with Dean,
Gig Young, murdered his new wife
Kim Scmidt at their Osborne Hotel apartment
in New York City on October 19, 1978,
then turned the gun on himself, committing suicide.
It seems that not only the film
"Rebel Without A Cause" is cursed,
but that just about everyone coming into
contact with Dean died somehow tragically,
including the love of this life, Pier Angeli,
who overdosed on September 10, 1971
at the age of 39.
Rolf Weutherich, Dean's mechanic,
died in a car accident in Germany in 1981.
*****
Beverly Hills
"The Brazilian Bombshell,"
Carmen Miranda
("A Date with Judy", "Copacabana")
was found dead in ner home
at age 46 of a heart attack on
August 5, 1955. It was rumored that
she kept a stash of cocaine hidden in
her platform shoes, and she had had
a complete nervous breakdown
in 1953 following the wrap of
her final film, "Scared Stiff,"
with Dean Martin and Jerry Lewis.
*****
1465 Capri Drive, Pacific Palisades:
The home where beautiful blonde actress
Carole Landis
("One Million BC" and "Topper Returns")
killed herself with an overdose of pills, in 1948.
She was just 29 years old and had starred
in almost 50 films.
*****
BLACK DAHLIA
MURDER SCENE:
3925 S. NORTON AVE.
(just south of 39th Street),
in South Central L.A
(1/15/47)
This is the location of the vacant lot
where the horribly mutilated body of
"The Black Dahlia"
(aspiring 22-year old actress Elizabeth Short)
was found cut in half on Jan. 15, 1947.
The most infamous murder case
in the history of Hollywood,
the body was found two blocks east of where the
Baldwin Hills-Crenshaw Plaza mall is today. T
he grisly murder has inspired several movies,
most notably 1981's "True Confessions"
and the 2006 film, "The Black Dahlia".
Other locations associated with the Black Dahlia
include The Pig 'N' Whistle restaurant
on Hollywood Blvd
(where Elizabeth Short hung out)
and the Formosa Cafe
(another hang-out). For a while she lived
in the Alto Nido apartments, the same place
where they filmed part of the movie "Sunset Blvd."
And just a few blocks away, at 5123 Franklin Ave.
lived George Hodel, the latest (and best) suspect
in the Black Dahlia murder.
The last place she was seen alive was the
Biltmore Hotel, at 506 S. Grand Ave,
in downtown Los Angeles.
*****
808 Whittier Drive and
803 & 805 N. Linden Drive,
Beverly Hills.
If you have seen 2004's "The Aviator",
with Leonardo DiCaprio
playing billionaire
Howard Hughes,
you'll remember the scene where Hughes
crashes his plane into a residential
neighborhood in Beverly Hills.
This is the site of that crash.
On July 7, 1946, when engine trouble developed,
Hughes attempted to land his experimental XF-11
plane on the golf greens at the
Los Angeles Country Club
(10101 Wilshire Blvd.),
but he didn't made it. Instead,
he first bounced off the roofs of stars' homes at
803 and 805 N. Linden Drive in Beverly Hills,
then smashed into the home at 808 Whittier Drive,
destroying the plane and burning down the house.
Hughes somehow survived the crash,
but was badly injured.
He became addicted to opiates
during his hospital recovery,
and grew his trademark mustache
to cover a scar on his
lip that he received from the crash.
*****
810 N. Linden Drive, Beverly Hills:
the home where mob hit-men blew away
mobster Bugsy Siegel in 1947.
(They drove up and shot him through the
front windows while he was sitting in the living room).
Segal had just built the first major hotel
in Las Vegas, the Flamingo.
His life story was told in the 1991
movie "Bugsy," starring Warren Beatty.
*****
732 N. Rodeo Drive, Beverly Hills
Actress Lupe Velez
was found
dead on the night of
December 13, 1944.
Velez died of an overdose
of the barbiturate secanol.
In Kenneth Anger's infamous book
"Hollywood Babylon", she was
found with her head in the toilet bowl,
but this may actually be a myth.
*****
1443 N. Hayworth Ave., West Hollywood:
the apartment house where
author F. Scott Fitzgerald
died in 1940. He actually lived nearby
at 1403 North Laurel Ave., but when
he began suffering heart problems
(shortly before his death),
he was unable to climb the stairs
to his second-floor apartment,
so he moved into this first-floor apartment of his lover,
Sheila Graham. He was working on
"The Last Tycoon" when he died here.
The story of his latter life was made
into a film titled "Beloved Infidel",
starring Gregory Peck as Fitzgerald
and Deborah Kerr as Sheila Graham.
The movie ends with his death in this apartment.
Quite a few of Fitzgerald's great novels were
adapted for the big screen,
including "The Great Gatsby,"
(twice, once with Robert Redford
and earlier with Warner Baxter),
"Tender Is The Night"
(with Jennifer Jones & Jason Robards)
and his unfinished "The Last Tycoon"
(with Robert De Niro).
*****
17531 Posetano Road, Pacific Palisades:
the death site of
Thelma Todd,
on Dec. 16, 1935.
Miss Todd was a popular young actress who,
during the early 1930's,
had co-starred in a number of classic comedies
with the Marx Brothers
("Horse Feathers," "Monkey Business"),
Laurel & Hardy, and Buster Keaton.
She also ran a popular beachside restaurant,
"Thelma Todd's Sidewalk Cafe," located nearby
at 17575 Pacific Coast Highway,
just west of Sunset Blvd.
Thelma died at age 30 in 1935
under very mysterious circumstances.
She was found dead in her car, still
parked in the garage above her café.
It was ruled an accidental suicide,
yet the bloody scene suggested a murder,
and many people suspected a cover-up of
a gangland slaying. Her life story was told in
the 1991 TV movie
"White Hot: The Mysterious Murder of Thelma Todd,"
with Loni Anderson playing the title role.
*****
The Hollywood Sign
(atop Mount Lee):
where, on September 18, 1932,
aspiring actress
Peg Entwistle
committed suicide by jumping to her
death from the Sign's giant letter "H."
*****